Gypsum sensors slowly dissolve in water, and while doing so provide a salinity level around the electrodes that makes the sensor less sensitive to soil salinity.
While their active life may be a few years, gypsum sensors will not last forever. So while installing, it's good to plan ahead for their replacement.
The way I installed my sensors before is show below, using pipe couplers at the end of the required length PVC pice.
In this case, I installed sensors at 2 feet, 4 feet, and 5 feet depth.
Pulling them out improved an impossible task, as the couplers provide too much friction in the soil. The only way to replace is dig them out.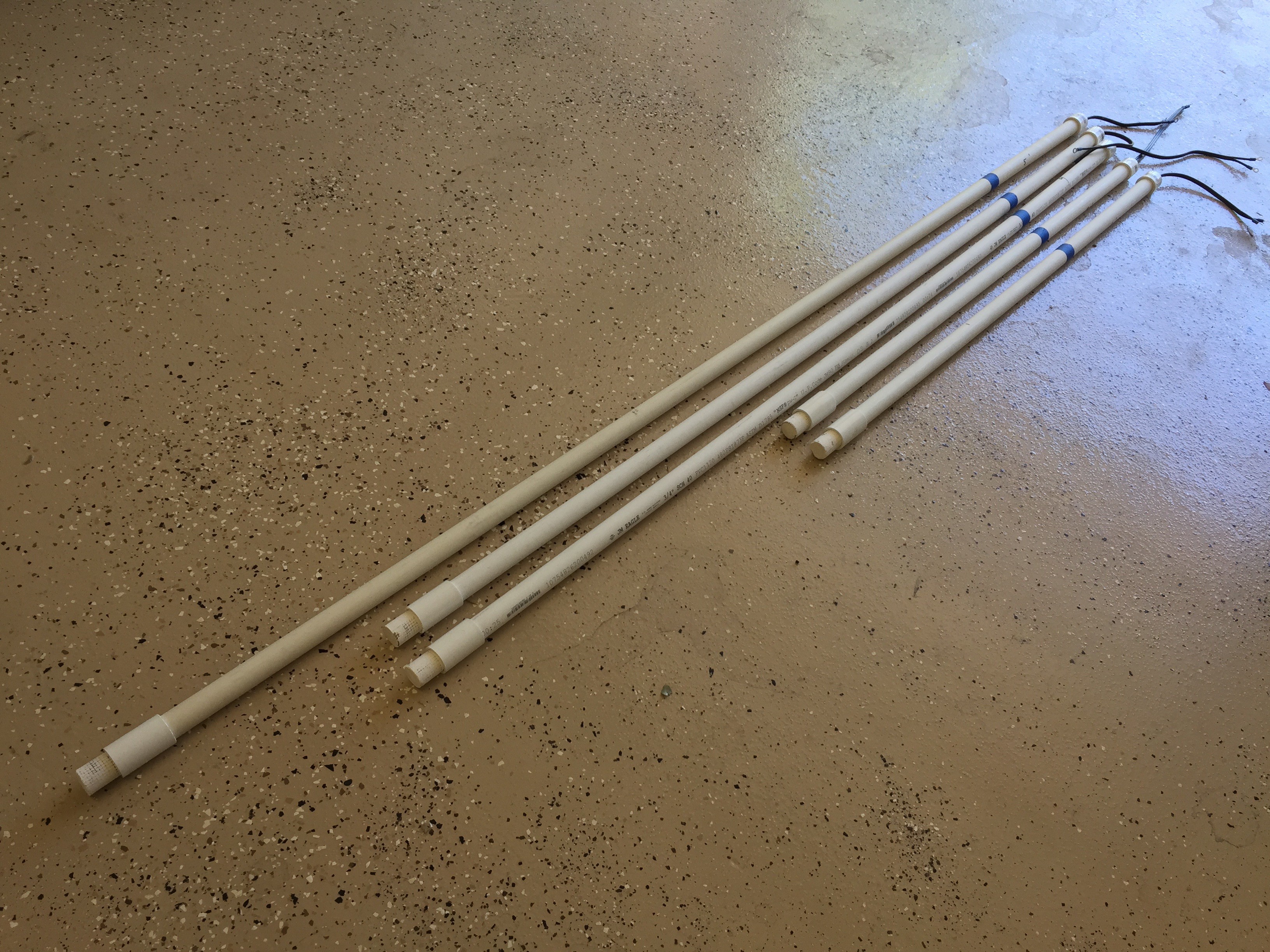 A solution is to forego using couplers, and integrate the sensors with the pipe.
The PVC pipe can be stretched to a wider diameter after heating with a heat gun. I found a temperature of 150-175C, makes the PVC flexible enough without burning or releasing fumes. A hot air rework stations works fine for this.
After stretching, let it cool at it's wider diameter and place the sensors inside. Then heat the pipe again. The PVC pipe will shrink around the sensor, forming a tight fit after cooling. Now removing a sensor pipe is "only" a matter of applying sufficient force.