Rev 2.1 is ready. I did add an small jumper (top left on the picture) to connect the common pins of the display to Vcc or GND. Now both common Anode and common Cathode displays should be supported.
I also tried to fix the problems of mechanical weak solder pads. When connecting multiple boards the pads at the sides breaks off easily. A added some planes next to bigger pads.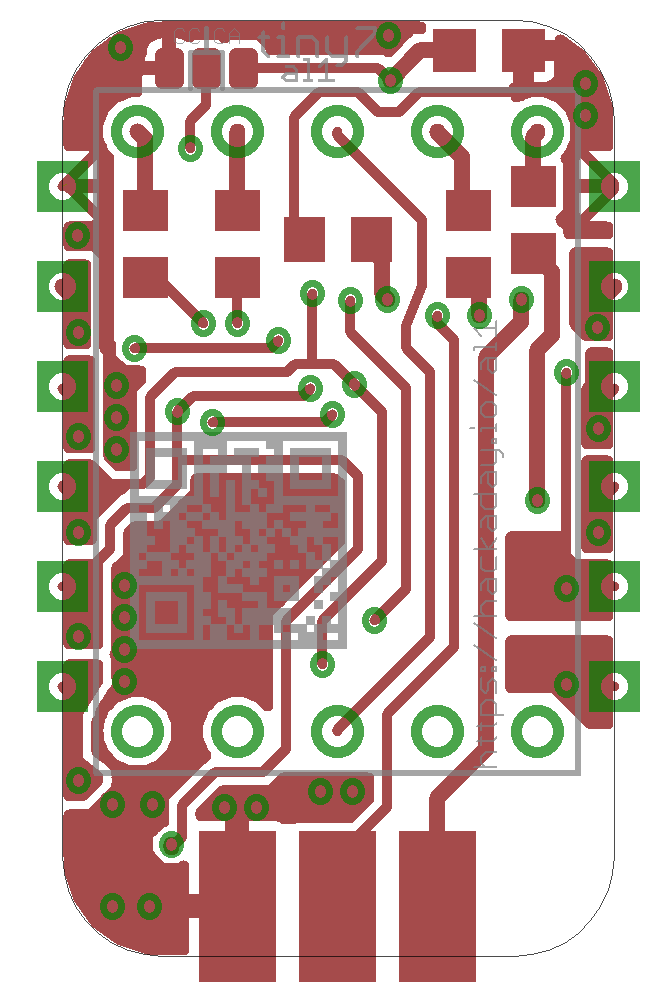 In the links you can find the board at OSH-Park. An I did also published the files in the bitbucket.