I did some soldering today.... Three boards each with six 4-input NAND gates giving 18 NANDs in total which is more than enough to wire up one ALU Slice and verify that it actually works in real life and not just in Logisim. The boards look a bit like the SIP (Single In Line Package) memory modules that was used for some years back in the 90's.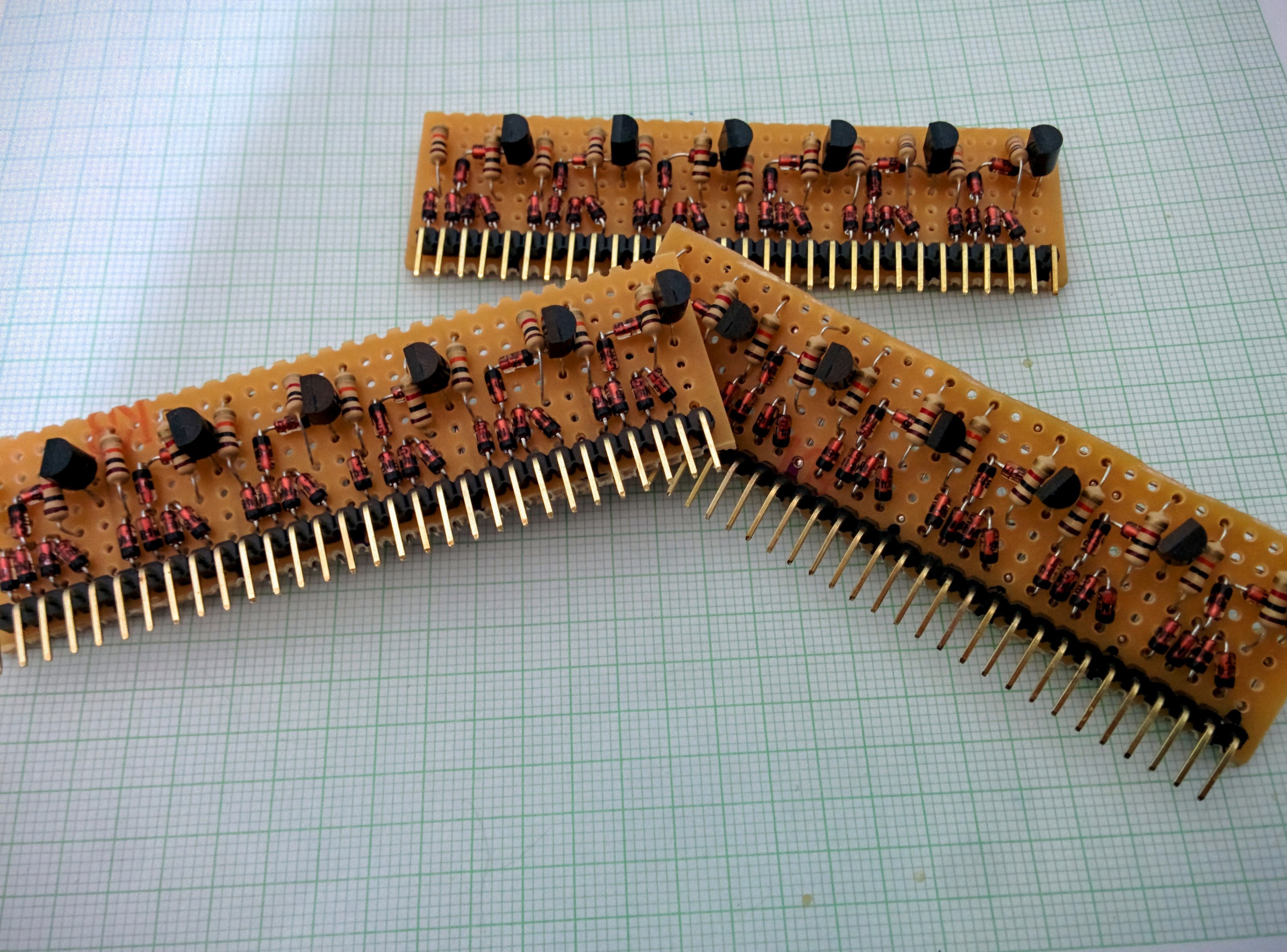 I realized that for the shift/rol instructions I need to be able to disable the Result and CarryOut ports of the ALU slices so there's now one additional control input to the slices and one more diode each for the two output gates.


So a slice looks like this now:

So I wired that up on a breadboard and hooked up an Arduino to automatically set the control signals and cycle through the combinations of A, B CarryIn and analyse the Result and CarryOut to see if the ALU behaves as expected. As far as I can see it does, so I'll route pcbs for this and send them off for manufacturing.

The ALU control pcb and the Shift/Rol pcbs I'll probably just solder up on breadboards since they're on-offs.