I redesigned the individual NAND gates a bit now using a PNP's as the input diodes, a speedup cap over the diodes, a pulldown at the base of the output transistor instead of a Baker clamp and running it at 2.5 volts.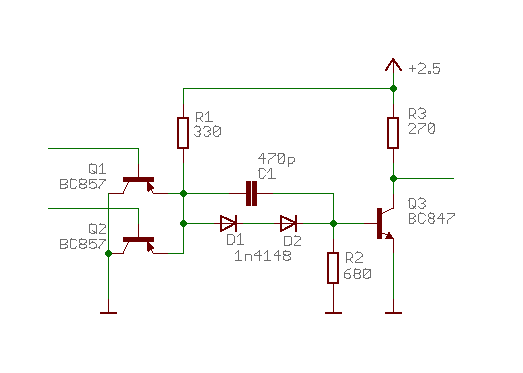 Soldered up and connected to the lab equipment it looks like this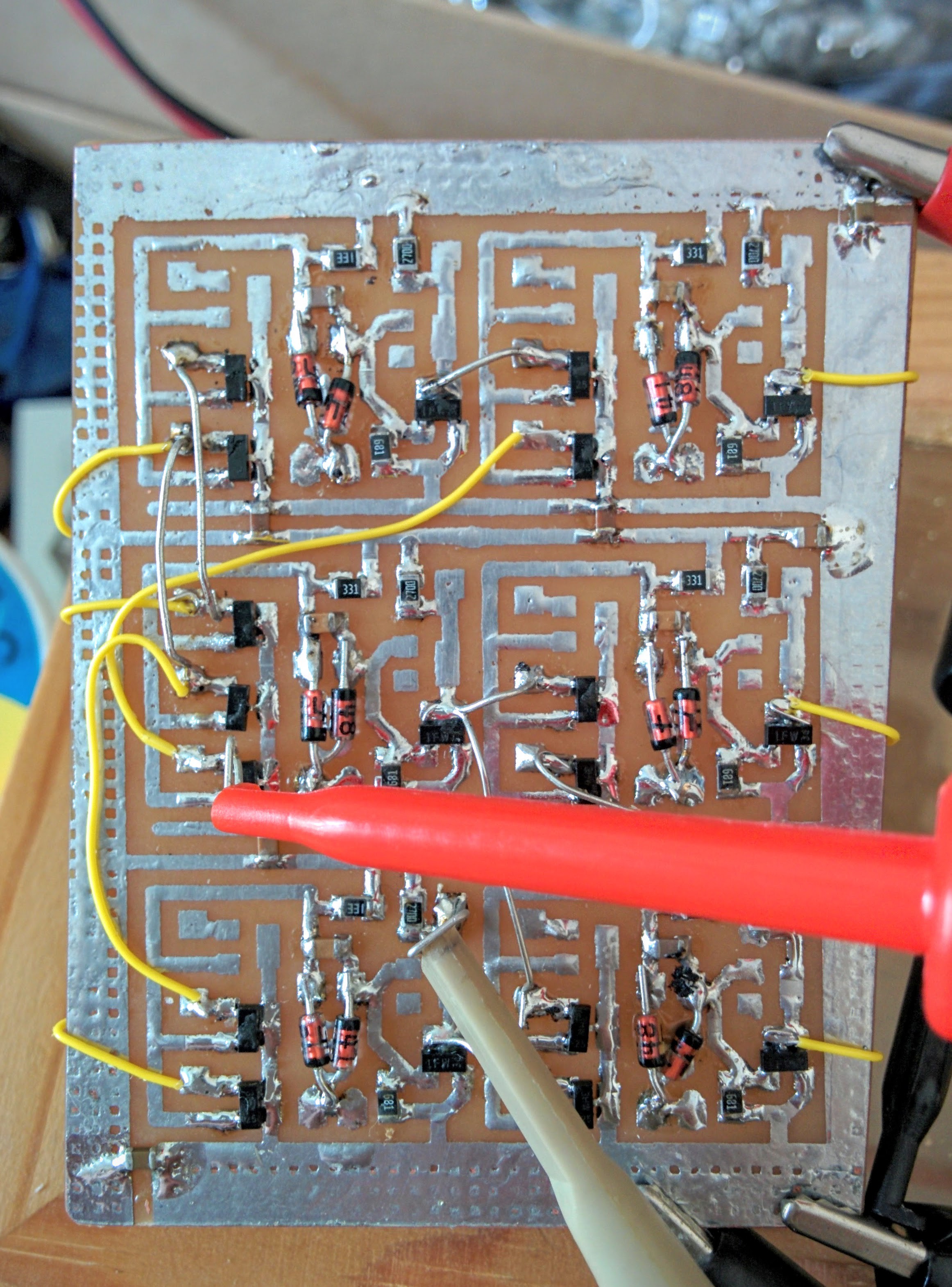 And if I feed it a 5 MHz square wave it actually outputs a rather nice 2.5 MHz waveform :-)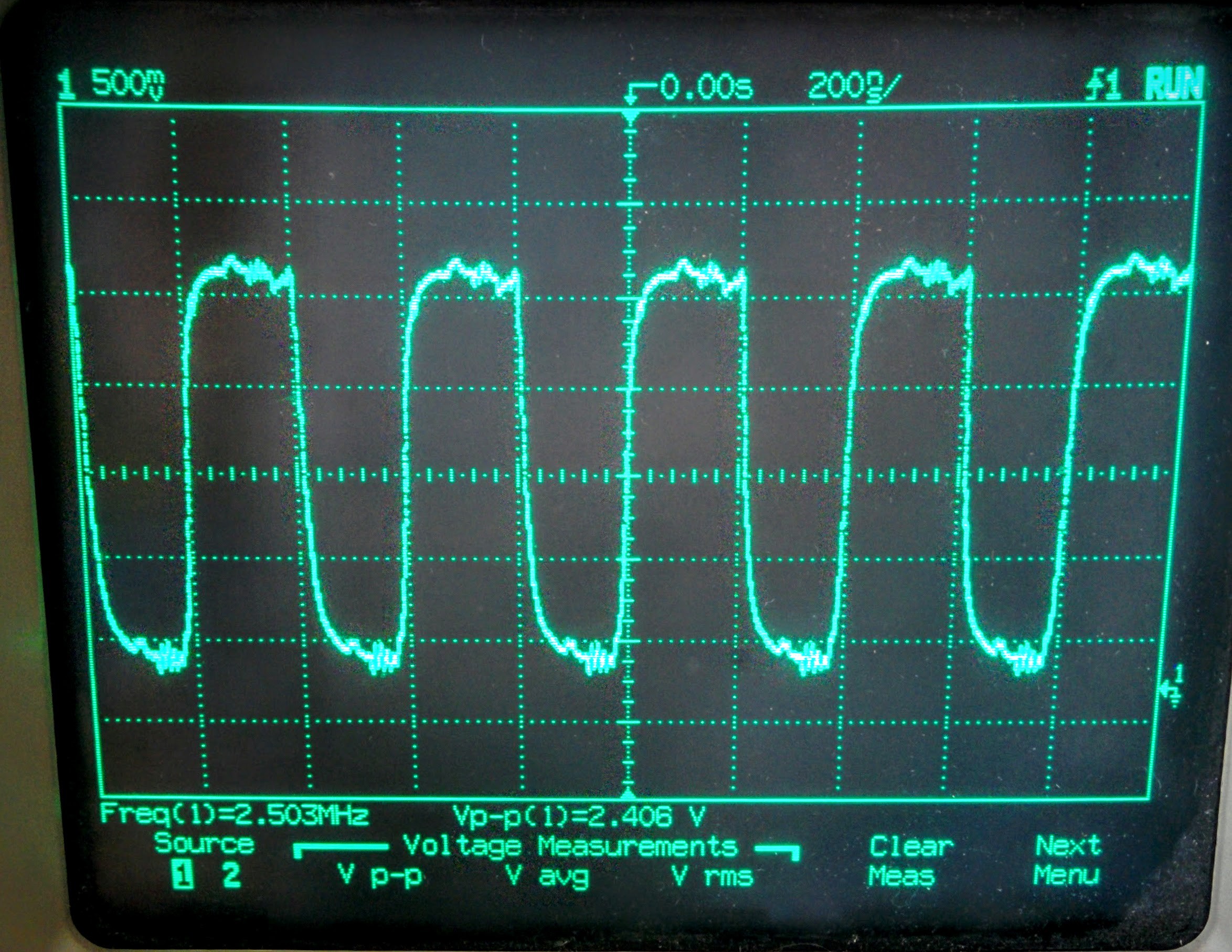 So now I have a design that is speedy enough to actually be used. From 180 KHz to 5 MHz in two days. Good enough for the time being.
The BC857 are a bit more expensive than small signal silicon switching diodes, so I think I'll experiment a bit more and see if I can't get 5 MHz with diodes on the inputs as well.