One of the important design aspects of this project is a sensor system for detecting obstacles in the path of travel. However to keep in line with project theme of ruggedized and usable in all weather conditions, this sensor system needs to be housed in an IP66 enclosure and firmly attached to the robot. The majority of off the shelf sensors in the hobbyist price range are not designed to handle rough use or exposure to water or mud. To meet this goal I decided to use a USB web-camera and modify its mechanical housing.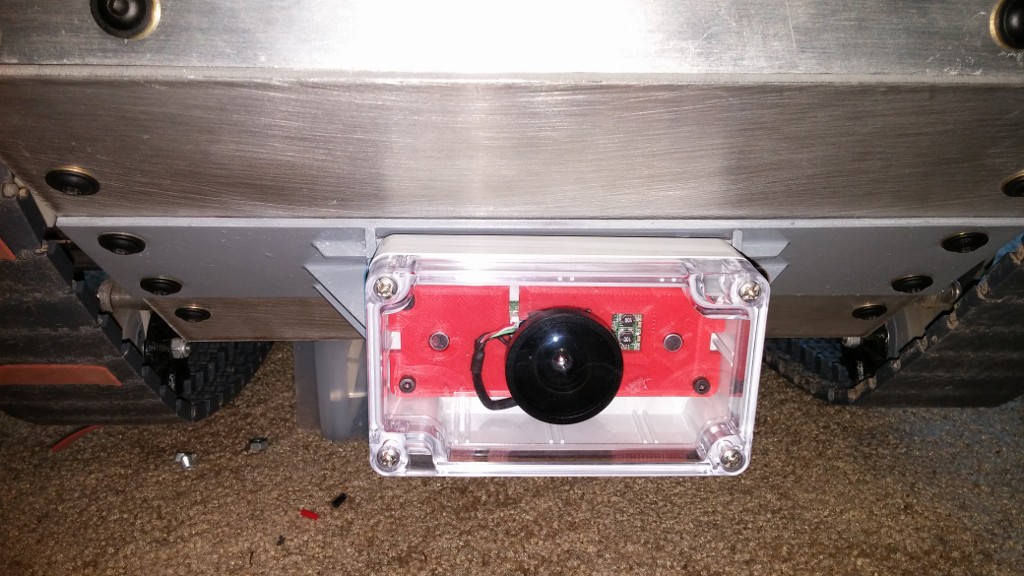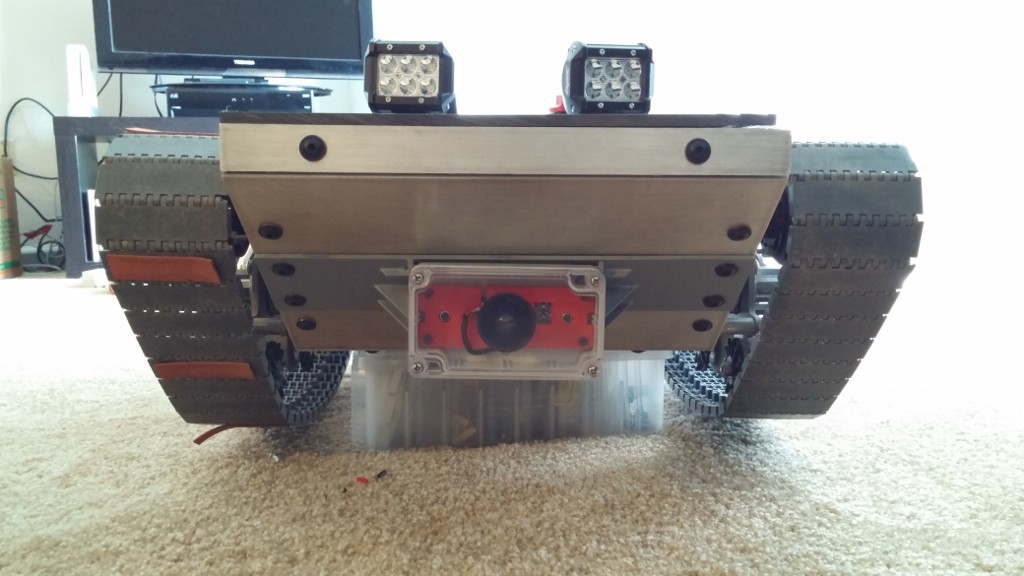 In particular the Logitech C920. I removed it from its default housing, designed a custom 3D printed mount, and epoxied the entire assembly into a poly-carbonate and ABS box. Combined with a cheap wide angle lens, I now have a sensor that can get wet and hopefully handle the abuse the system is designed to take.
On a side note, the grey bracket the camera is mounted to is a quick prototype created by 40 watt CO2 laser engraver. It is more of a placeholder until I finalize the design and get it manufactured out of aluminium or delrin.