Well I was able to get the board soldered up, and plastic case modified to mount everything. It looks pretty good so far, I think. Here's some pictures: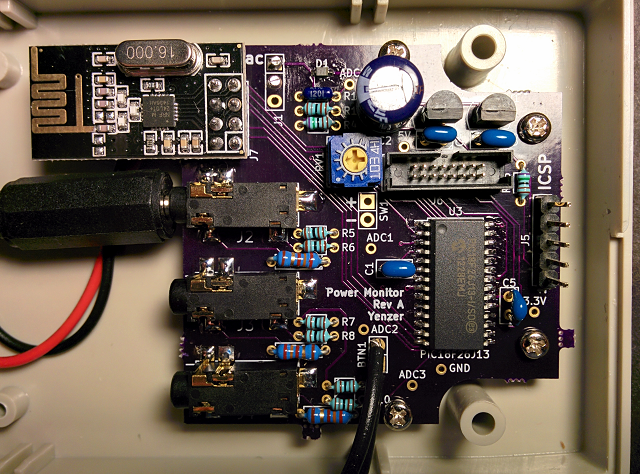 You probably noticed the ribbon cable dangling off the LCD. Just when I went to clamp on the IDC connector, I found out the cable was much too big for it. Turns out for a 0.05" pitch connector you need half of that, or 0.025" pitch cable. No where does it explicitly tell you this, but if you look at the connector drawing, then find out how wide the ribbon cable is, you'll see it. So I've got some smaller cable on order now.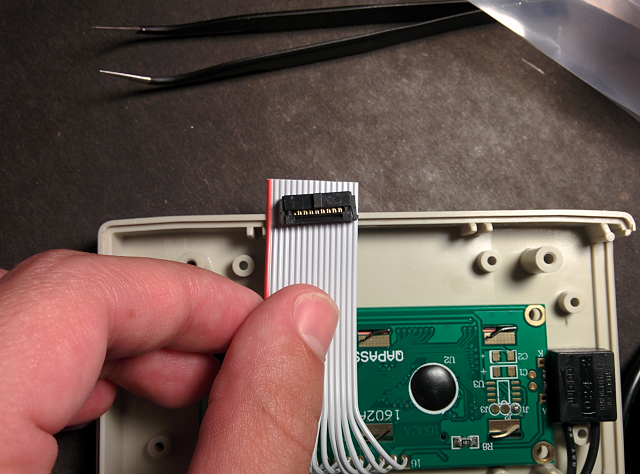 Once I get that settled I can actually start testing out some code!