Installing electrical is somewhat new for me, so I want to make sure I do it right. Ideally, the desk will plug in to a standard wall outlet. I've started by mounting some outlet receptacles on the legs, although I'm not 100% sure this is how I want to do it in the long run. I would prefer to mount all the electrical to the underside of the desk, this way it's self contained for when I have to move it.
The first outlet is a GFCI, just in case the outlet I'm plugging into is not.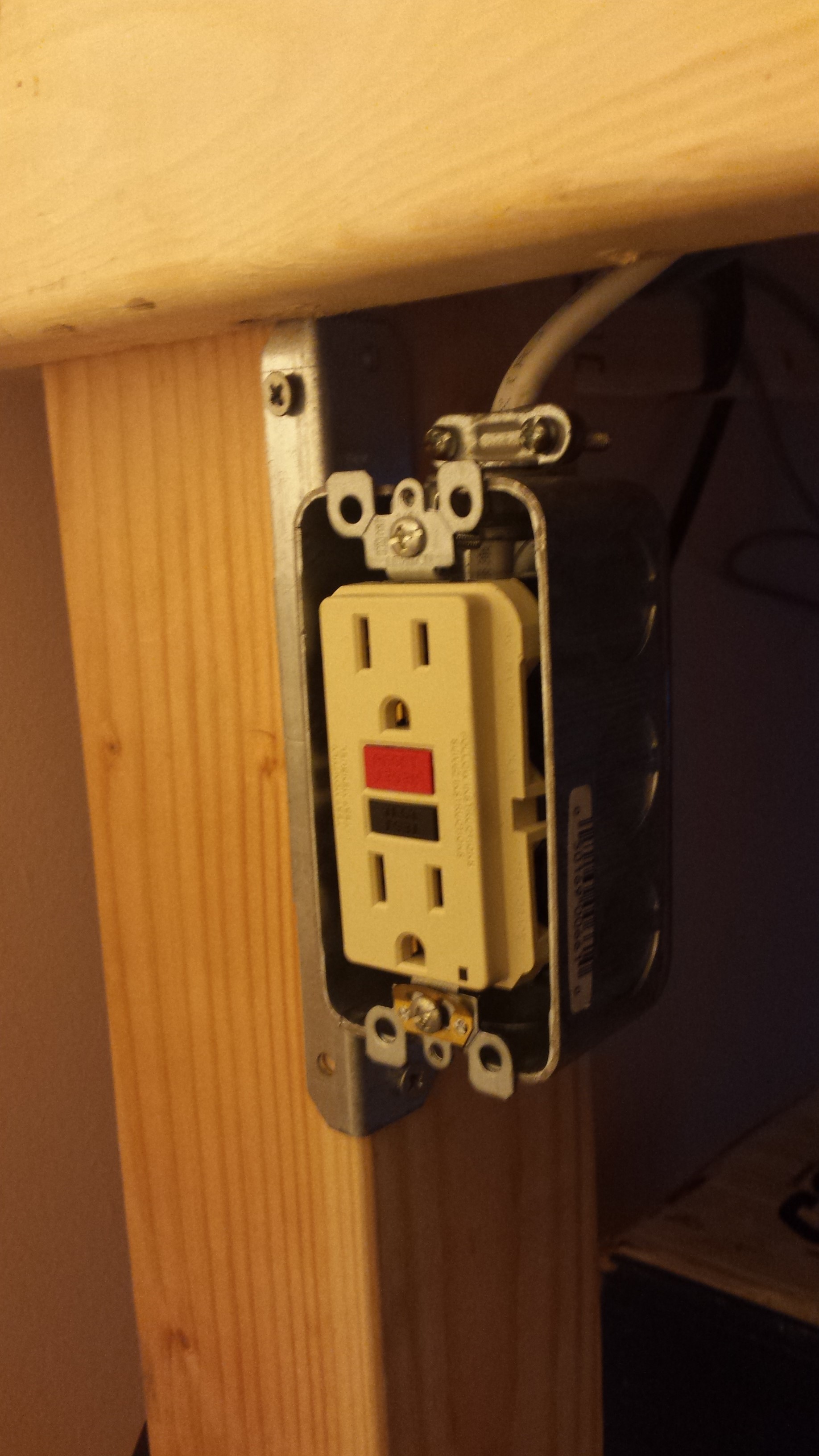 I have an 8 port ethernet switch mounted above the 10 outlet power strip. This will connect to 2 - 2 port ethernet outlets, as well as the computer, and home network. The ethernet outlets are screwed directly into the frame, I cut two holes to let me feed the cables through.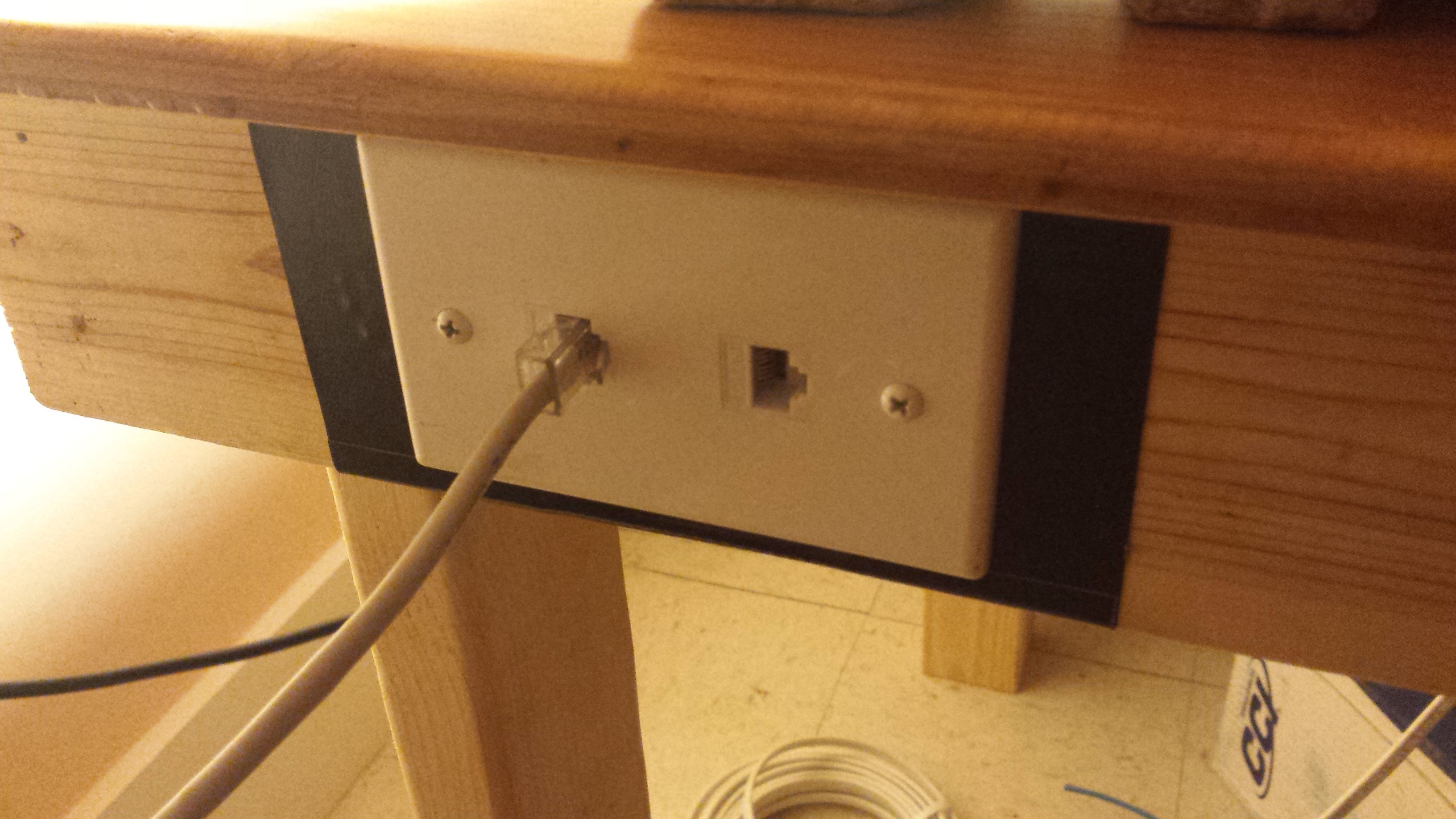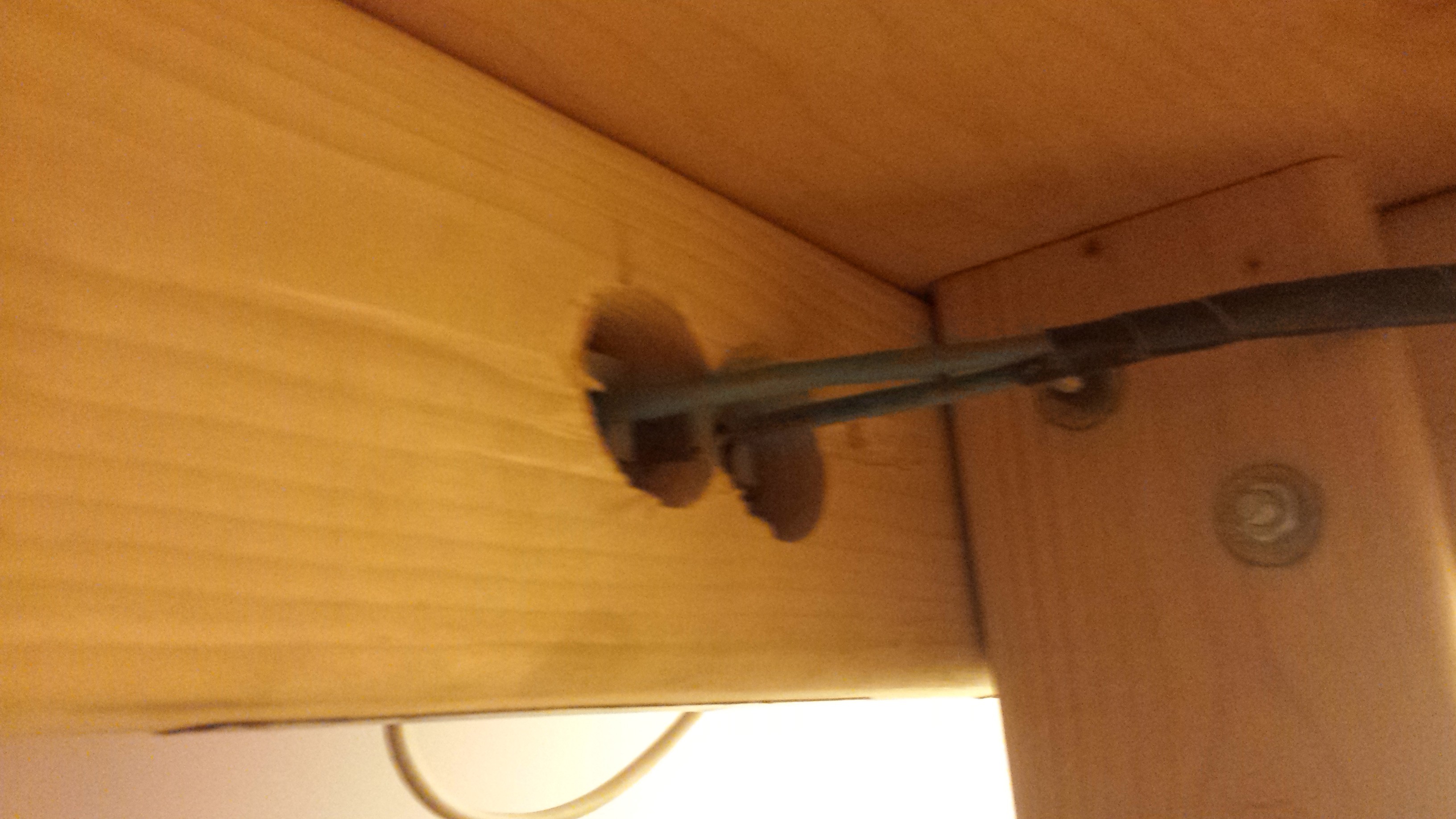 The electrical and network wiring will probably be an ongoing thing, as I need to make room or come up with ways of making it better. Next step: Shelving