Inspired by Daniel Eichhorn's "WeatherStation" project, Clouden is a modular electronics kit for building a Personal Weather Station. At its heart, the Weather Station is based on the ubiquitous, inexpensive, WiFi-capable ESP8266 System-On-Chip (SoC).
The Clouden IoT Weather Station owes its modularity to the Wemos family of development boards. It includes an ultra-bright, compact-sized (0.75in) OLED display, a Li-Po battery charger, a breakout for the ESP8266 SoC itself, and an array of sensors for measuring humidity and temperature (SHT30), as well as barometric pressure (BMP180).
The firmware on the ESP8266 is responsible for collecting data at a user-specified rate, and it also provides a web interface for configuring the different settings of the weather station. Moreover, it sets up a wireless network through which the station can be accessed, it serves a beautifully crafted webpage for accessing the weather data, and queries the Weather Underground service for additional data if an internet connection is available.
During operation, both the localized (measured) and online data (if available) are displayed on the colorful, built-in OLED screen, as well as on the webpage hosted and served by the ESP8266 itself.
---

Why?
With the latest craze in the world of cryptocurrency and, as coin hodlers ourselves, we wanted to have a tiny desktop display cycling through the current prices of different coins. 


Although we can certainly find the same information using apps and websites (for free!), we discovered that having a dedicated device on our desks displaying the data constantly minimized the time we spent on tracking it.  Not to mention that building the device is a great excuse to work on a ESP8266-powered, internet-connected, DIY electronics project for any Maker out there! (bro/sis, do you even IoT?)
What?
The main goal is to have a dedicated, inexpensive, device that would help us avoid repeatedly checking websites, apps, email, writing scripts, etc., in order to monitor the ups and downs of coin prices.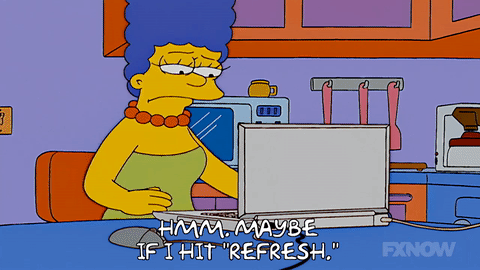 In terms of what's required, we challenged ourselves to use the minimum number of parts, and require no special tools/skills such as soldering.
Where?
As we're not the only hodlers out there with a knack for electronic DIY gadgets, we're documenting the parts list and build instructions on this project page for anyone to use.  To make it even easier for those wanting to give the project a try, we'll have a kit available on our site (ACROBOTIC Industries) when we're done with the design.

As with all our projects, the software is free and Open Source!
How?
The hardware
To build a price tracker for cryptocurrency we simply needed two pieces of hardware: an internet-capable microcontroller to gather the data, and a screen to display it, we tried to find the best solution considering ease of use and cost.
OLED display
...
Read more »