Hello world is usually simple. But it not always works the first time, so it always a good feeling seeing some thing to greet you.

Here it goes :)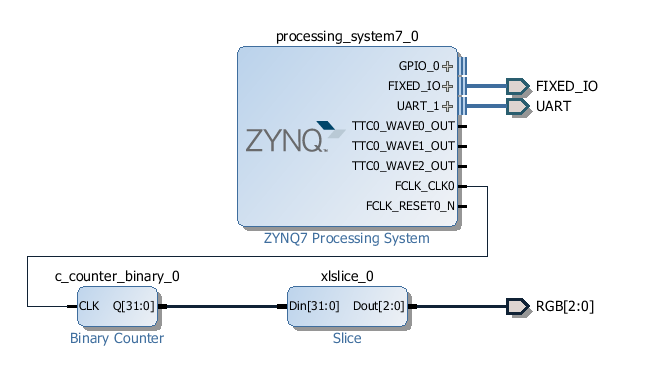 The counter that was clocked from FPGA internal free running oscillator is no clocked from PLL in the PS subsystem, PS UART1 is routed via FPGA fabric to some pins, well in this case to the pins in the JTAG-UART combined debug header-connector.
Maybe the hello could have worked first try also, but I had another Zynq PCB from our oven a few hours earlier today what I had to test (succesfully). Maybe there was no more juice at 2200 hours.
But important is that the DIP40 Zynq mod is alive, loads FPGA and says hello :)