Very first test to read something from SD Card :)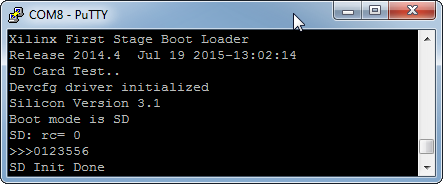 SD Card init succeeded, open file also. The code does not really load yet anything from SD Card, but the ability to access files from SD is at least proven now.
---
Propeller V 1.0 verilog code (unoptimized version), results with Vivado 2014.4 standard settings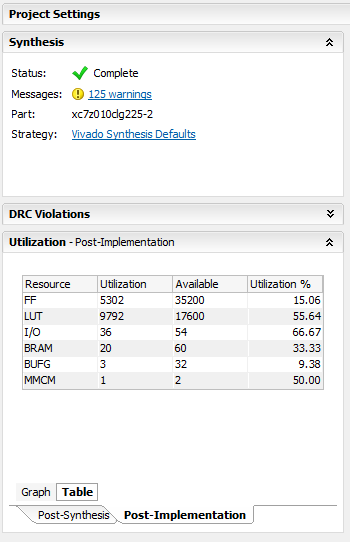 A bit more than 50% of LUTs are consumed. It is possible to optimize the prop HDL code to use DSP48, this would save a few LUTS. Fitting 2 Propeller cores may be possible, or one with more COG.