Meet the team
Brought together by a mutual love of beer and Rockhampton, QLD, Australia, our team all contribute their own unique talents to this project, today we'd like to take a chance to introduce ourselves.
This project was spawned from the collective vision of our team (Reuben Brown, Brett Walker and Taylor Wass) that saw the potential in this innovative technology to provide a cost-effective opportunity to empower in-need communities to monitor the health of their water sources. Originally, we just wanted to measure the nutrients in our fish tanks and hydroponic setups, but the project has grown far beyond this!
Reuben brings to the table a broad understanding of electronic design, built up from years of tinkering and pouring over the vast wealth of information available online as he was growing up. Despite studying Biology and Analytical Chemistry at QUT, he has continued to be drawn to experimenting with electronics, though he has found that these interests have converged in the C4Derpilar project.
When he's not developing our flashy C4D detector & plumbing tiny tubes for the C4Derpillar, he's busy tinkering on his automated marine tank, which he uses to provide the best environment for rare coral and tropical fish. Reuben originally was drawn to the use of C4D by his fish tank as a way to detect the ions in the water, as the disposable tests were expensive and wasteful.

Since the team has begun working on this project, Reuben has been invigorated by the various uses this technology could offer, both in assisting communities who suffer from unreliable and often contaminated water supplies but also in integration into smart home installations, to alert families and households of any contaminations in their water (such as the Animals river incident). Reflecting on his youth spent in the Australian bush, he realised that this could be invaluable for the thousands of Queenslanders who rely on bore water to survive the harsh Australian climate.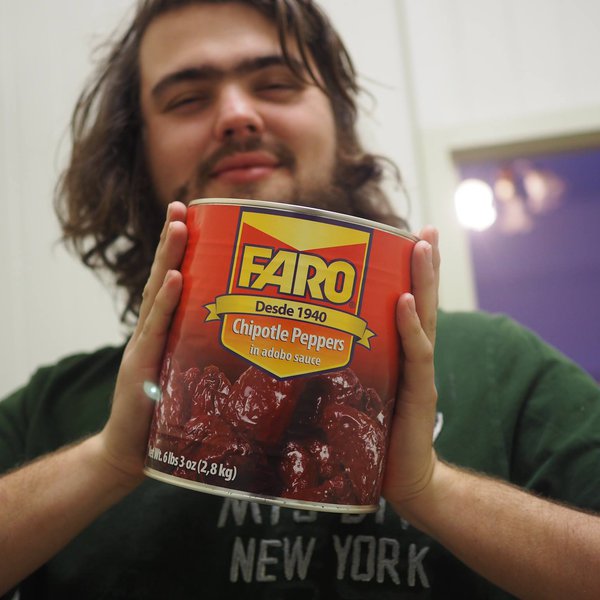 Brett Walker is our big data (picture) thinker, with a passion for trains. After completing his Bachelor of Science in Mathematics at QUT, Brett went on to do his Honours in decision theory governing the scheduling of trains. This lead to Brett being a key player in a small team that was responsible for delivering an increased number of trains running more efficiently and punctually for a major city's train network. At least we can always say that he made the trains run on time…
Brett has utilised his vast skills in the design of big-data systems and decision support tools, making him a key asset in undertaking the analytical side of our project, as well as providing the pivotal programming for our various microcontrollers.

Brett sees project as a distributed network of precise sensors relaying information to the public in 'quasi-real-time', which has enormous benefits as well as fulfilling Brett's keen interest in vast data analysis. Brett's believes that through utilising big-data analysis, we are capable of generating new and insightful observations that may contributing to the solutions for the big challenges facing humanity, such as Climate Change.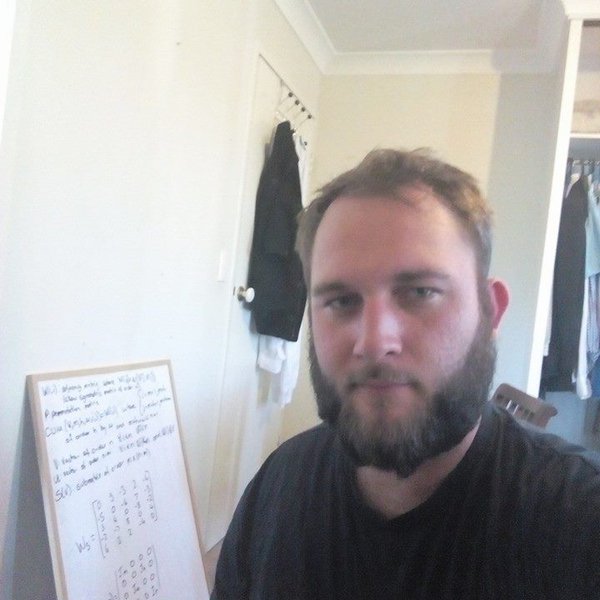 With his background in Biomedical Science, studying Biotechnology and Genetics at UQ, Taylor Wass has a particular desire to see the C4Derpillar provide affordable and accessible point-of-care diagnostic tools that may be deployed to remote parts of Australia and the world. Having traversed a number of fields in Biomed before settling on his current majors, Taylor has developed a comprehensive knowledge of Chemistry; particularly poignant for this project, he has a breadth of understanding of separation, that will allow us to adapt the system to detect a variety of sample types. Taylor has also worked with Brett to develop the data handling system to put the network in the cloud.
As we enter a new era of biotechnology, he believes we need to give the public tools to reliably gather this information, as around the world the growing challenges of biosecurity and food safety remain an every-day fact of life.


"I want users to be able to perform accurate genetic analyses at home. This doesn't mean creating a three-eyed fish, it means doing things like checking if meat is spoiled with parasites before you eat it, or if the corn you bought from the organic supermarket contains any GMO genes."