All Codes/Scrips are hosted at: www.MichaelRatcliffe.com/projects
[Will be updated before the 22/9/2015]
All of the content of this blog is writen by myself including the scrips/codes and design tutorials unless specificaly stated otherwise.

Everything is released as Copy Left: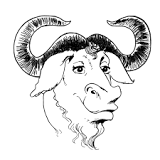 Use it as you wish, please reference me if you use any large parts of my work [Michael Ratcliffe] Modify it, make it better etc. but as always you do so at your own risk.
Scripts/codes under GNU:

This program is free software: you can redistribute it and/or modify
it under the terms of the GNU General Public License as published by
the Free Software Foundation, either version 3 of the License, or
(at your option) any later version.
This program is distributed in the hope that it will be useful,
but WITHOUT ANY WARRANTY; without even the implied warranty of
MERCHANTABILITY or FITNESS FOR A PARTICULAR PURPOSE. See the
GNU General Public License for more details.
You should have received a copy of the GNU General Public License
along with this program. If not, see .