NEW DIGIBOARD , DSP XMOS STM32H7 , USBC, GB ETHERNET, TWIN SD CARDS, TC IO, TXCO RTC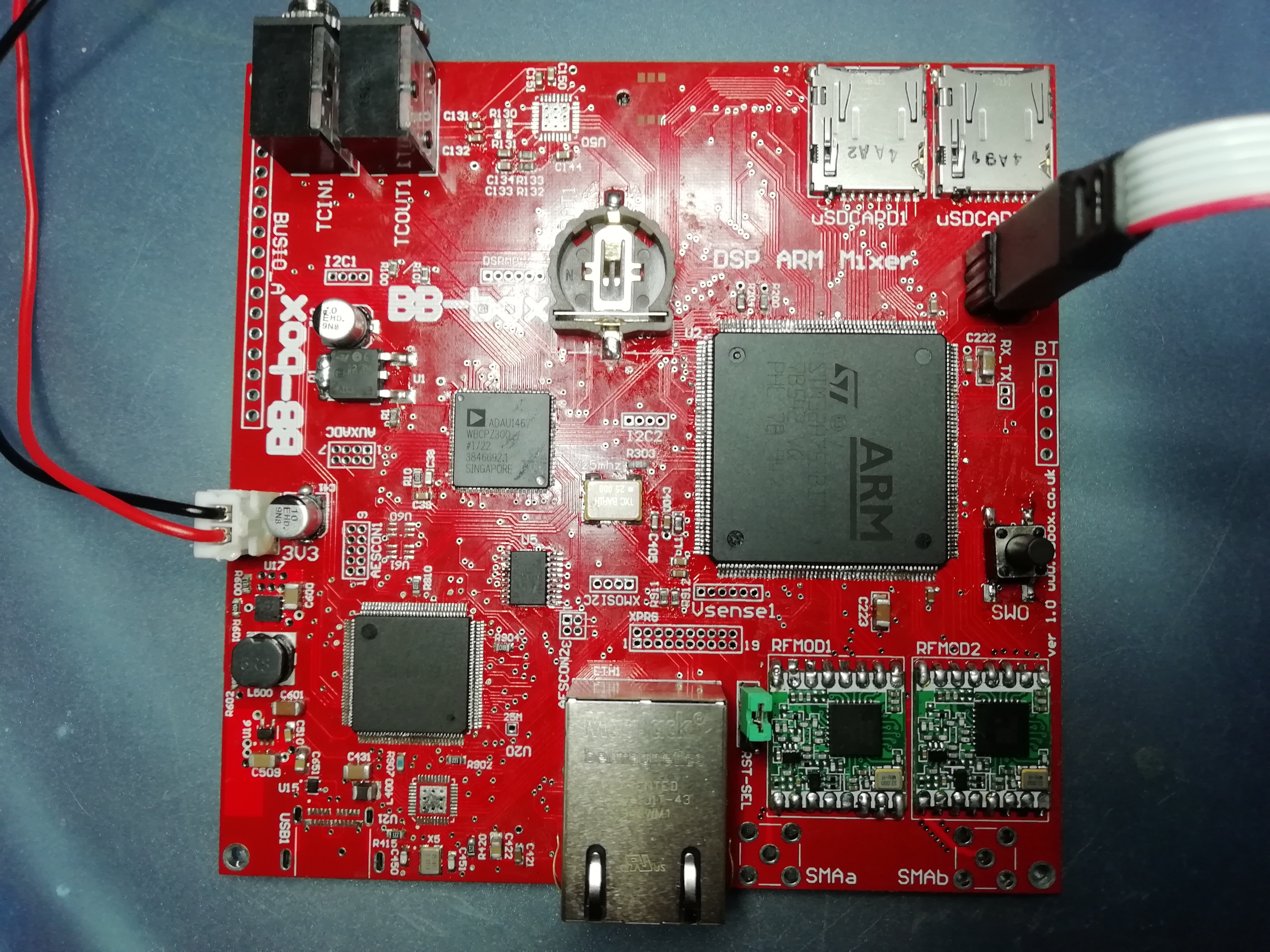 NEW DIGIBOARD
8 channels AES3
AVB gigabit ethernet audio

AES3 IO
USB C PC/MAC DAW connectivity
TXCO RTC for accurate time of day ( Timecode )
Individual Timecode IO , JamSync
Dual RF modules for digital audio link to camera ( or possible timecode to sync boxes )

NEW ANALOGUE BOARD 
isolated digi opto power switching for the preamps ( power saving )
8 balanced 10 - 65db preamp cards on 1.27mm headers ( phantom power and 0db line level ) 
4 balanced line drivers cards
2 x very high quality headphone cards.
preamp front end limiters
Voltage monitoring
old mock up case with Digi Side off ( Now its housed in some cheap clear plastic )
Work on an aluminium case started.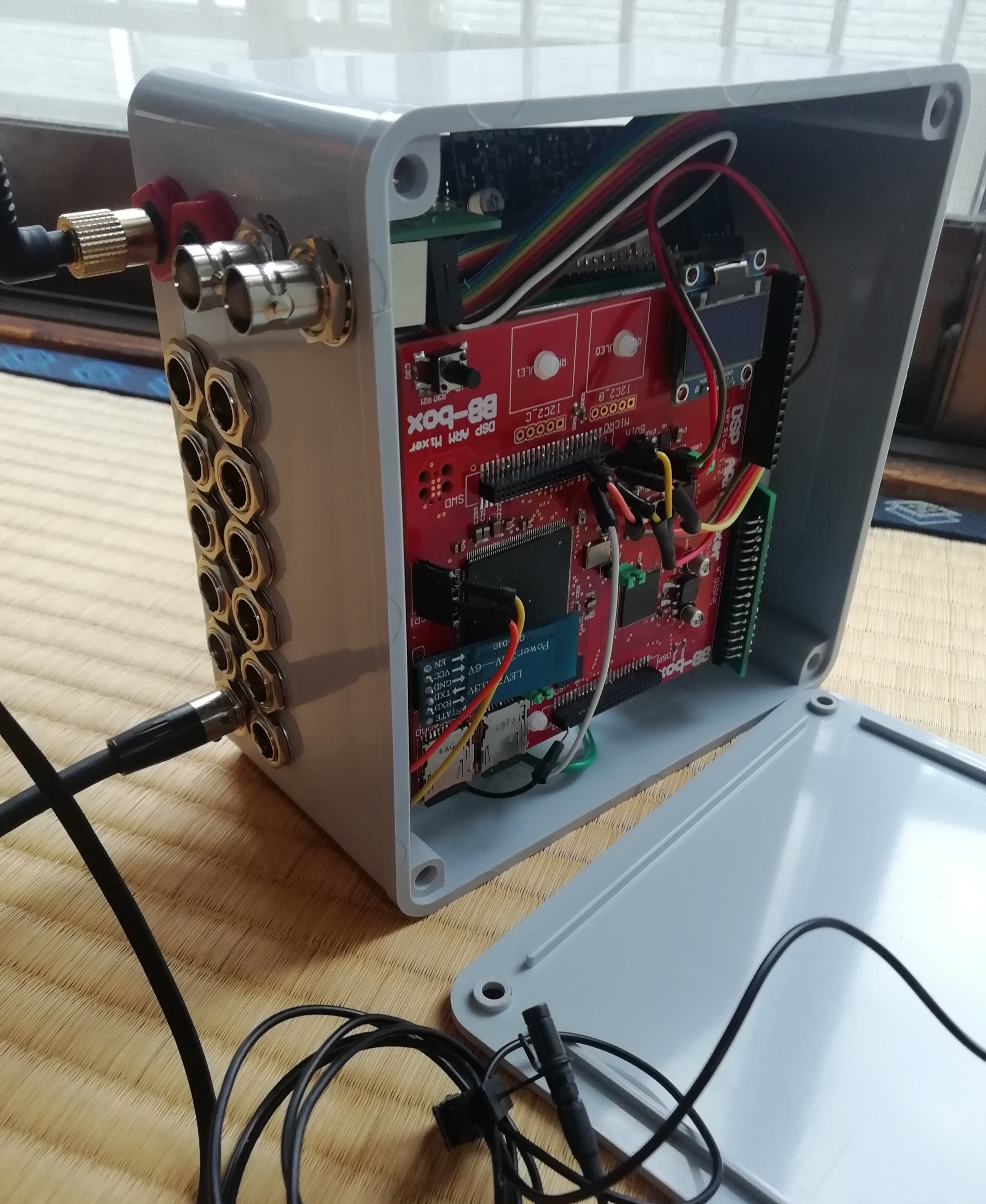 It's Alive !!! here's the 1st test recording for historic reasons :) 
https://soundcloud.com/benbiles/bbbox-proto1-recording-48khz16bitwav
here's an old realtime audio meter input demo. was another mile stone!

The bluetooth App does a lot more now also ! FX compressors LP HP filters etc.

_______________________________________________________________
The beginning , learning how to use SPI and I2C. I believe this ever worked :)