Hers the Digi side of the new box with the panel off.
Its ABS plastic ( mock up only ! ) if everything fits in properly and I learn how to draw a CAD box ( currently learning the free software Design Spark by RS ) I will get an aluminium version of the same thing made. This case is not water proof so I need to learn how to make a channel for a rubber compression gasket I think.
The ADC DAC card 1 is at right angles now and there is plenty of room at the back although nothing holding it all in place at that side. I think the EMI shield could extend outward in the final design to be a kind of mounting bracket for PCB's to box! I might mount the 1" OLED somewhere on the box just for debugging.
The timecode IO is on massive BNC connectors. separate for in / out. This is mainly because there are so many annoying timecode cables these days that are impossible to repair in the field I though it better to keep that simple.  The mini XLR are just part of the design trade off with size, there's just no way I will get another 8 connectors on there if I used full size XLR and i decided break out D socket to XLR's are annoying if your only using a few channels of audio.
I'm thinking there will be 16 channels of AES3 mini xlr on the rear side of the case since that's were the 2nd TDM IO port is on the digi board.
There should be enough room for 12v of lithium iron internal battery above the 1" OLED in this pic. I did put a 4 pin power hirose connector on the box since I'm not sure where it should go yet. maybe by the timecode sockets.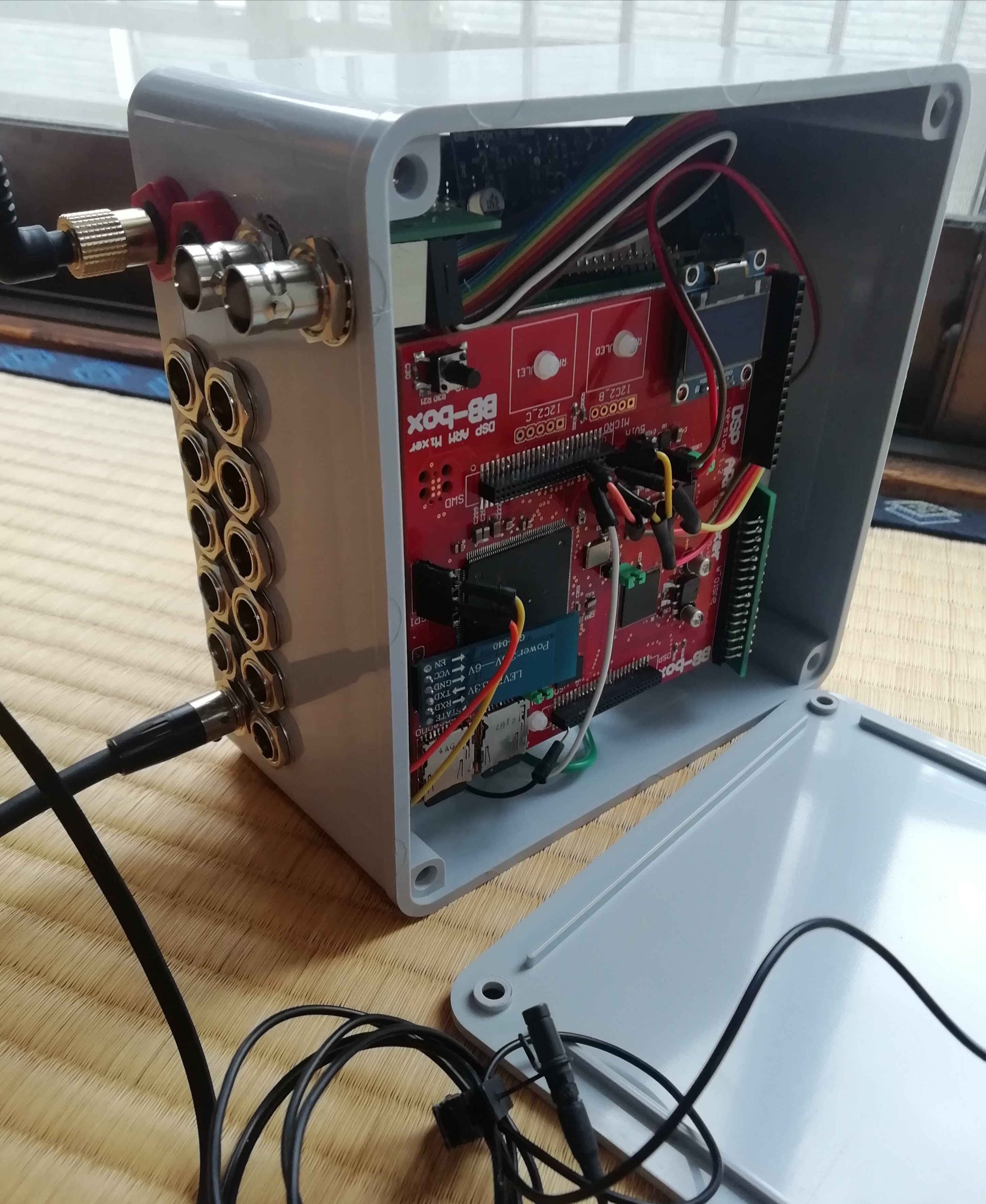 It reminds me of a little mac mini ! This is the analogue side, the big ugly 40pin IDE
cable will go ! its just bridging the ADC DAC IO and power. By luck they line up pretty well when the ADC DAC card is at 90 degrees. I just need some right angle double row headers and the card will just plug right in :)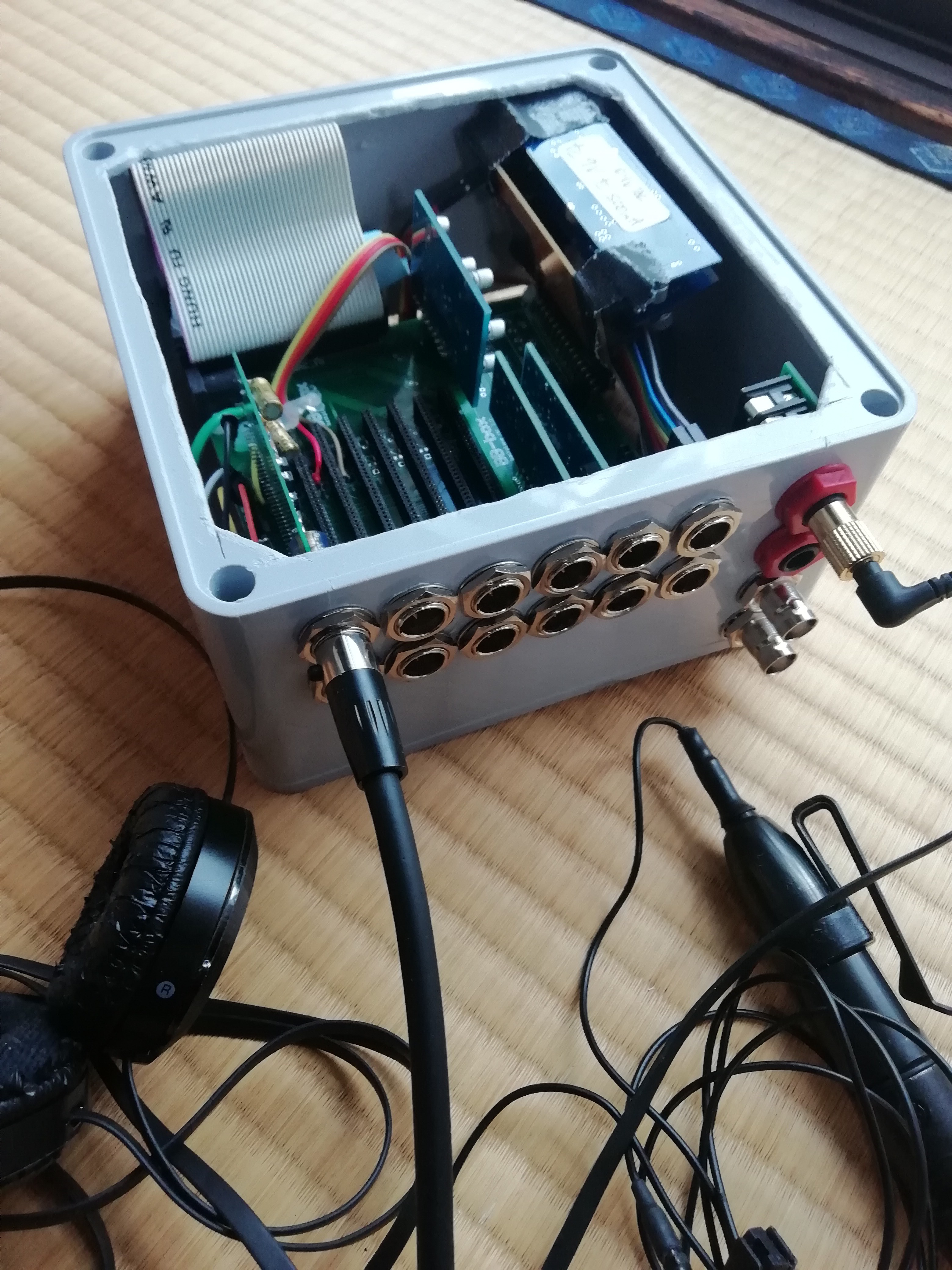 I only have one preamp plugged in and I have only made 4 of the new deisgn so far! 
I only have one in there mainly in case I dangle a oscilloscope crocodile connector and short some 48v phantom and blow all the cards ! I do cover the phantom power via's and anything exposed with tape or glue after learning why they call it phantom! Yep it happened to 4 cards a year or so ago !  
Now there's 2 x line drivers in there and 1 headphone card. Its enough for most testing. I'll probebly put the programmer in the box and add a usb port to the case. Just easier than dangling an external programmer if I want to take the thing with me to the park and work on some code.