made a second DAC 8 channel module. Looks like I will need to use two 8 channel DACS to be able to balance left to right ..chanel 1 or 2 output.
heres a pic, I used some nice wire terminals for the balanced audio outputs, so I can connect up to the next module ( stage ) of the mixer.
I just plugged in the I2C pullup resistors into headers since I'll need to change the values when I add the second module. same with the RST line from the arduino.
The analouge ground and digital grounds are sperate :)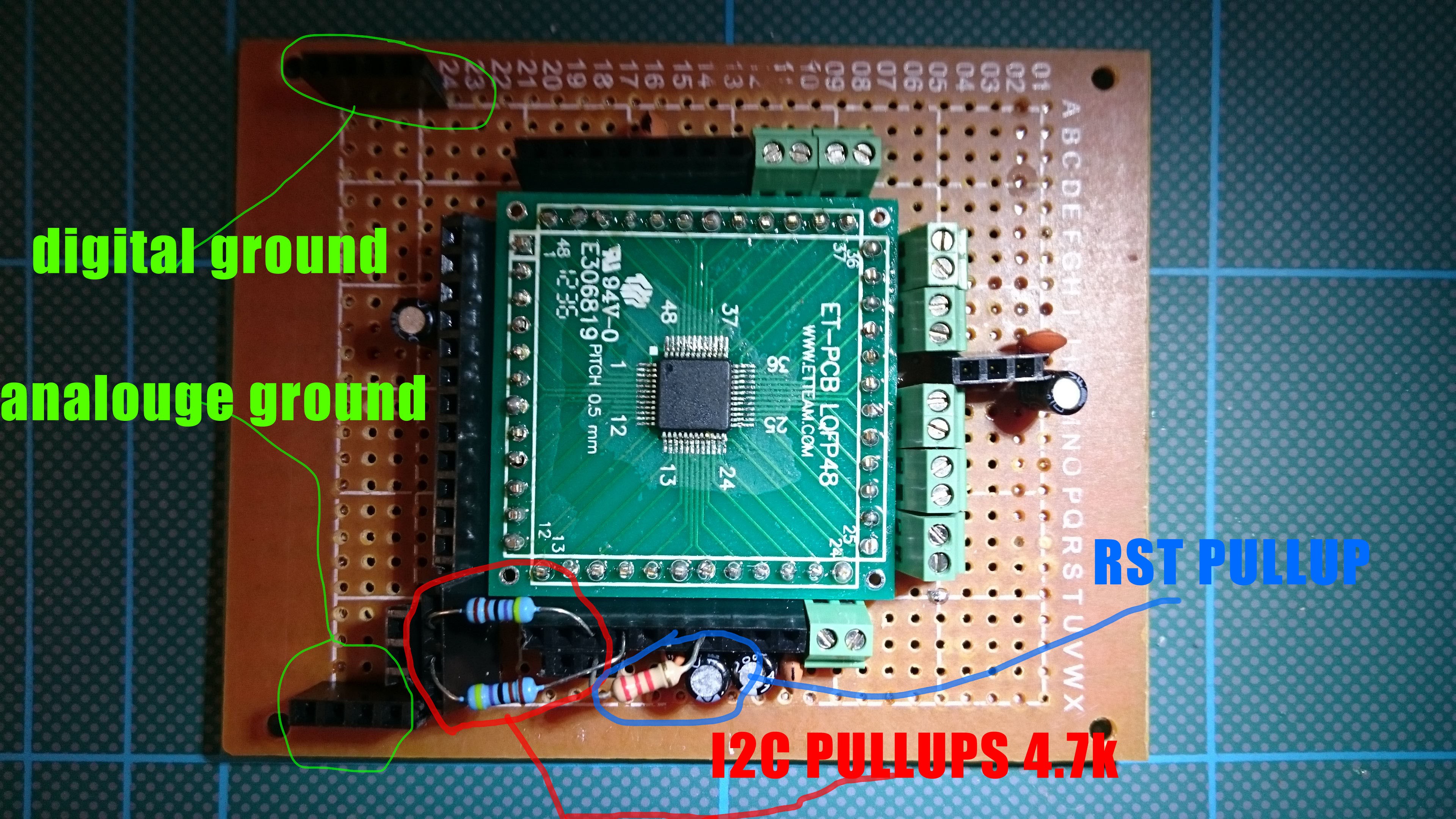 next I'll make a 4 channel pre amp based on the PGA2500 with +/-5v low noise power supply (s)
also ordered the 8 channel ADC, so will wire that up and post pictures soon as I get the chip.
need to do more research on how to decide on the i2C pullups when all 3 devices are added to the arduino I2C lines. or do the values stay the same ?