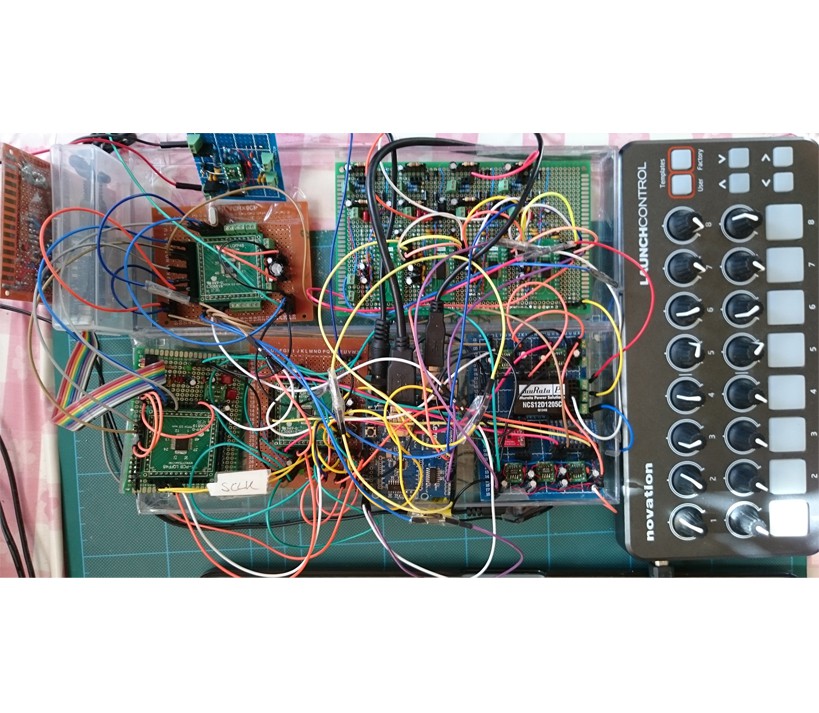 so now the 4 pre amps work and are controlled by USBmidi :)
There are controlled by serial and linked together as one large shift register.

The DSP is working but no USBmidi controll yet. Mix routing and mixing all working in the DSP and outputing to the 8 channel DAC.
The ADC is not working !!
I am buulding a master clock TCXO with multichannel clock buffer so I can share the clock
between all devices. I was using the radio mic reciever board before as master but it has bad jitter I think.
We will see.. Maybe I made a mistake on ADC wiring , will post here when I get working and make a video of it all working !!!