my cheap plastic box arrived today !! I drilled the holes and fitted the connectors.
The plastic is rubbish but its fine for the prototype.
the large XLR hole drill worked well, but the smaller drill bits I have ripped the plastic really badly and nearly distroyed the box completely before I finished !!!

Connectors so far:

2 x 4pin hirose power
6 Neutric Combo inputs
6 standard XLR outputs ( some could be routed as returns / monitors )
2 locking headphone jack sockets
2 tough reversable USB sockets ( will reverse one for programing the DSP / arduino )
8 mini XLR sockets for extra assignable inputs / outputs
I'll need to add 2 BNC connectors for timcode IO
that should keep me going for a while !!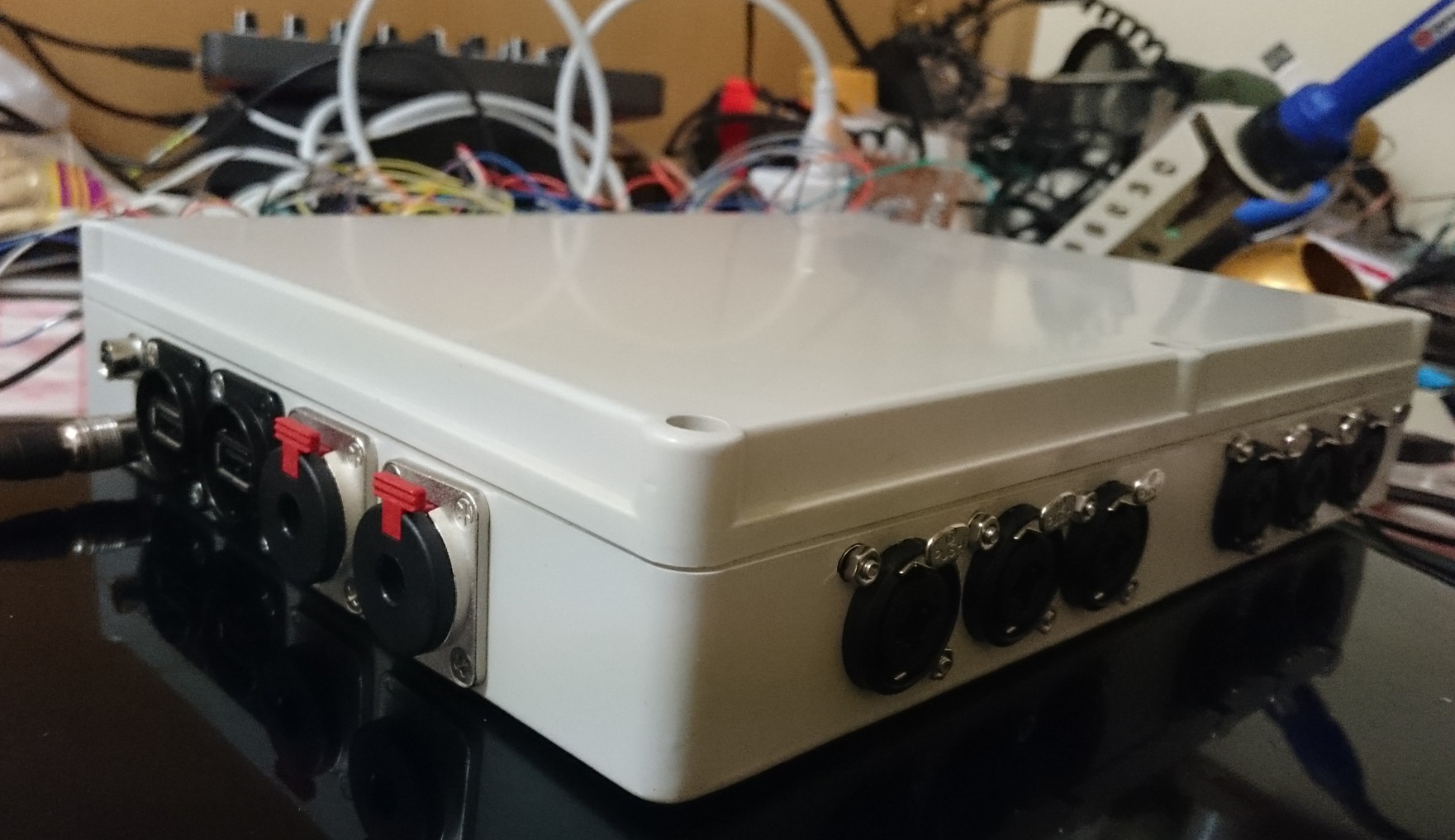 Although the Neutrik combo connectors are plastic , they are quite strong and I never herd of anyone breaking them ( including musicians !)
The other side has the metal connectors, HEAVY !!
I think I might use plastic connectors all around and possibly carbon fibre body with thin metal RF shielding on the inside for the final design,. a long way off yet !!!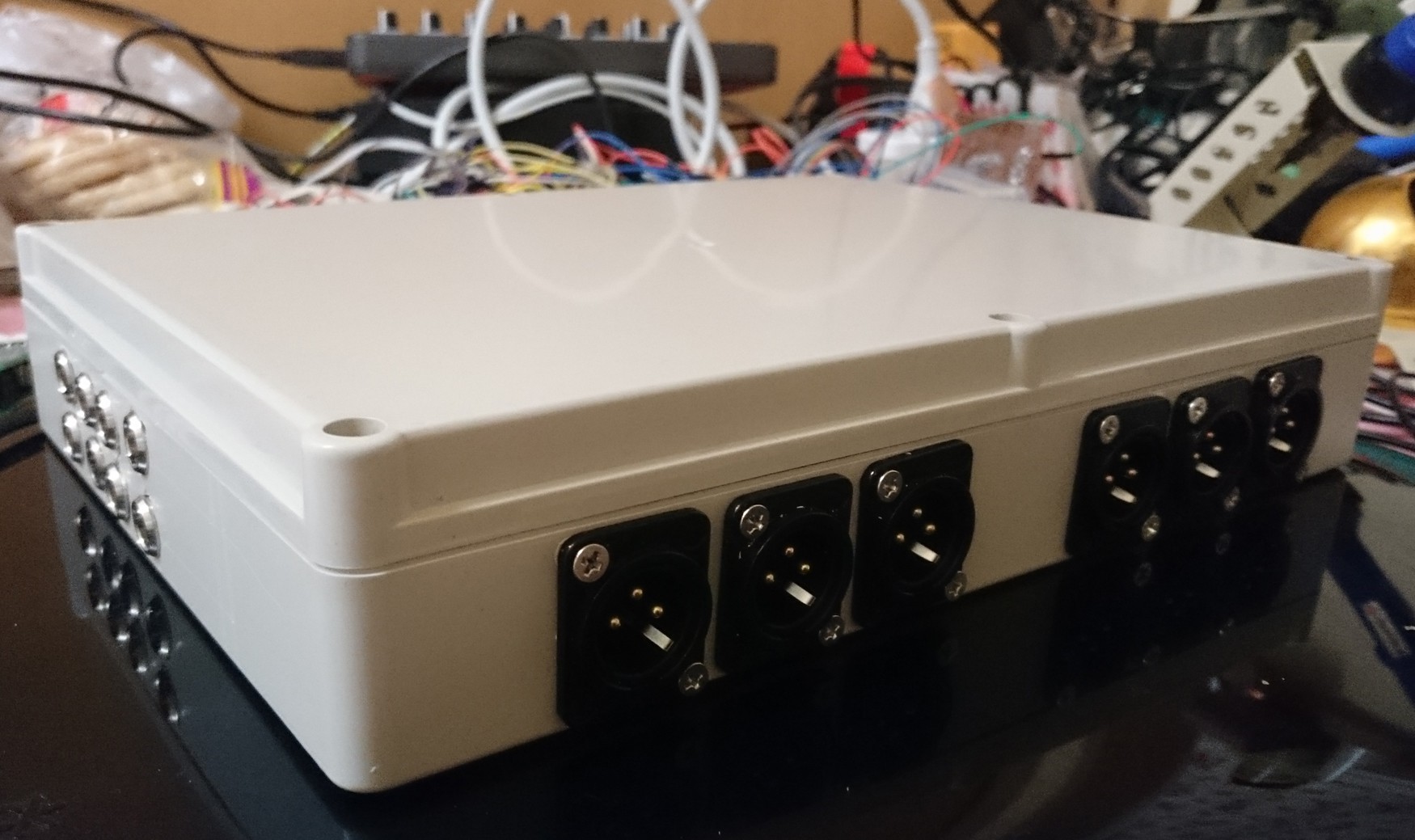 Looking forward to shoving all the wires into the box ASAP !!!