I found a couple of traces missing on the 8 channel version so since I had some credit on PCBWAY I made another board, this time a 4 channel version.
I realised i can always just double up the boards if i need more channels and 4 is probebly enough for now anyway !
This time I included on board LED's for over level on inputs, not sure they will useful at all.
I also have more headers for GPIO pins in case I need them.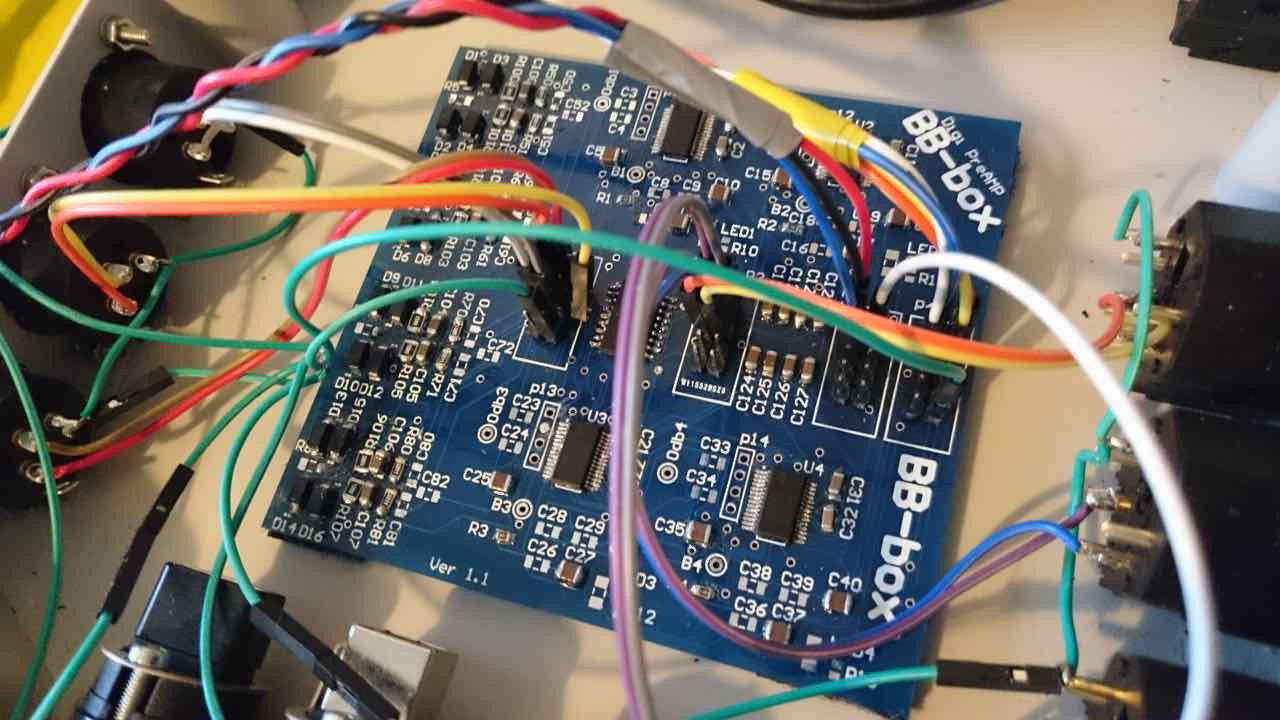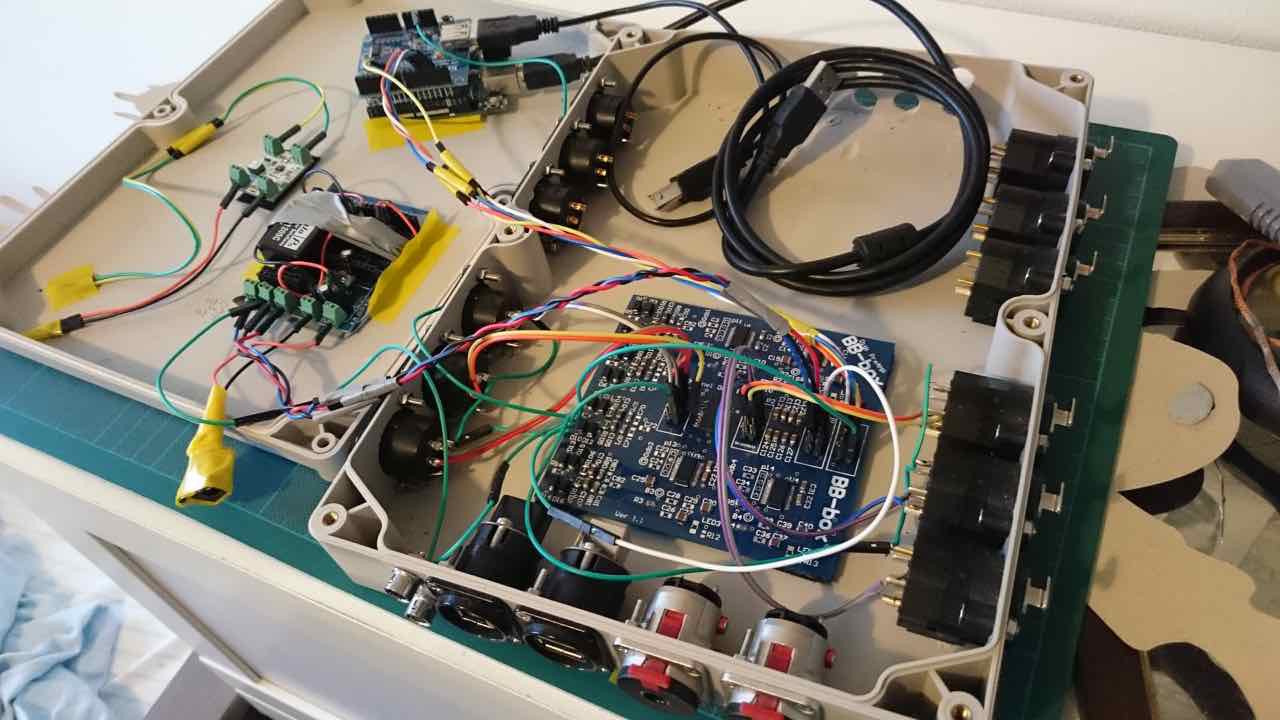 as you can see the arduino is making its way into the box for midi control.
I think this will be swapped for the edison soon. It makes more sence to use the edison for LTC timecode support and audio recording of I2S channels later.
Looking forward to getting the pre amp part finished so I can move onto the ADC DSP DAC baord !!! :)