So, the Vex 29 Controllers are great, cheap capable little controllers, but for this project they are actually too big. The good news is, most of the size is actually just casing. So, the first one I broke down I used a utility knife and a flat head screwdriver. It was scary. So the next three I tried something different, I put the screwdriver in the seam between the halves, a couple LIGHT whacks with a hammer and a twist of the screwdriver, and it cracks right open.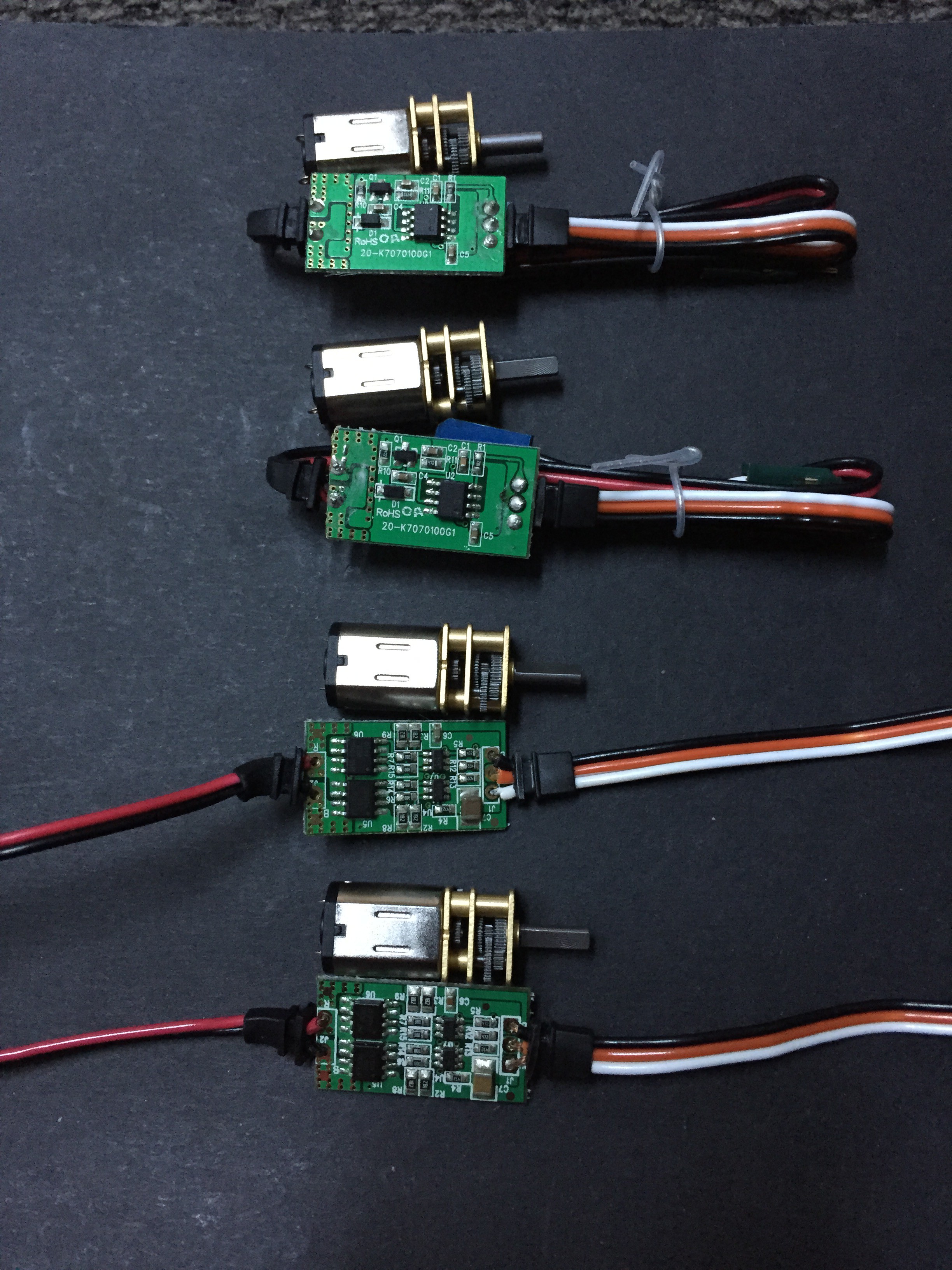 So here's the controllers and motors for the drive system. Next step is shelling out the receiver, but that has tabs and will be easy to do.
The batteries should shipping from Arkansas (Hobby King US East) and I expect them by next weekend (which is conveniently when I can work on this) Sadly, I just didn't feel up to stripping down my printer's extruder today so no update on the frame.