Spent some time today designing the rest of the bot and how it's all going to fit together. Only minimal changes. I lengthened the chassis by 10mm to add some room for the battery leads. I also added a bracket to hold the ESCs and the receiver. I still need to chop some slots for the wires to route inside the chassis.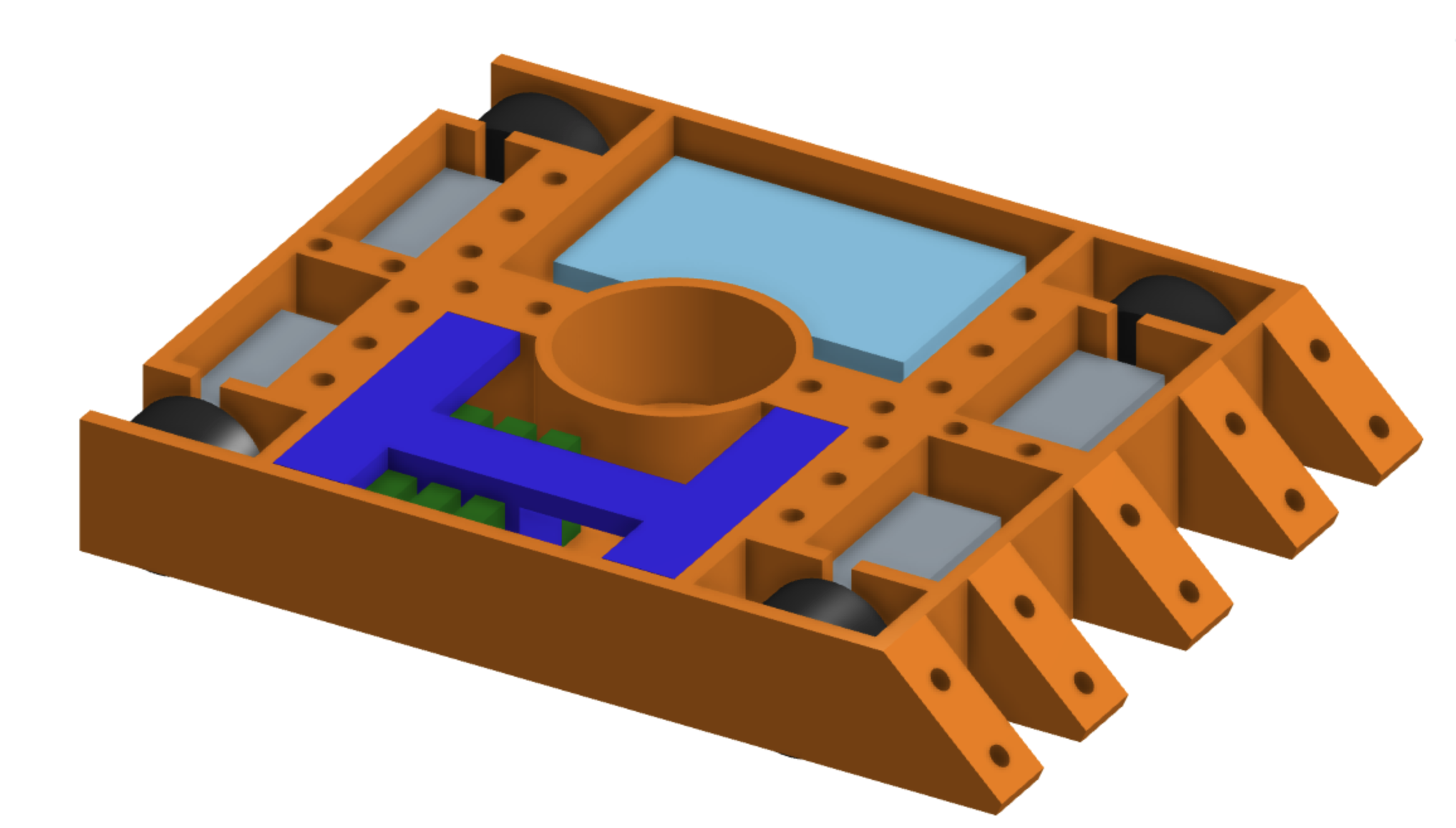 The light blue is the battery, 450mAh. The other blue piece is the 3d printed bracket for the ESCs. it'll be held in place by the carbon fiber armor. That armor will be held on using some heat set brass inserts so it'll be easy to open up and I don't need to rely on taping into printed plastic.
Still to do are a few small brackets to hold the motors.