The key in this project is currently on lone to an educational institute with an interactive morse tutor for which I intend to write a new project page once that project is finished. For the moment I can not do that because it was commissioned.
This however left me in the position of not having a straight key at home! How can I live like that, you might wonder? Well, luckily there are apps to fix my morse cravings but these are not ideal.
As great fortune would have it, I recently found another key at a second hand store. It was, just like the last dirty and beaten up and in dire need of restoration. This short log is the first part of this particular keys journey.

Here is how I found it :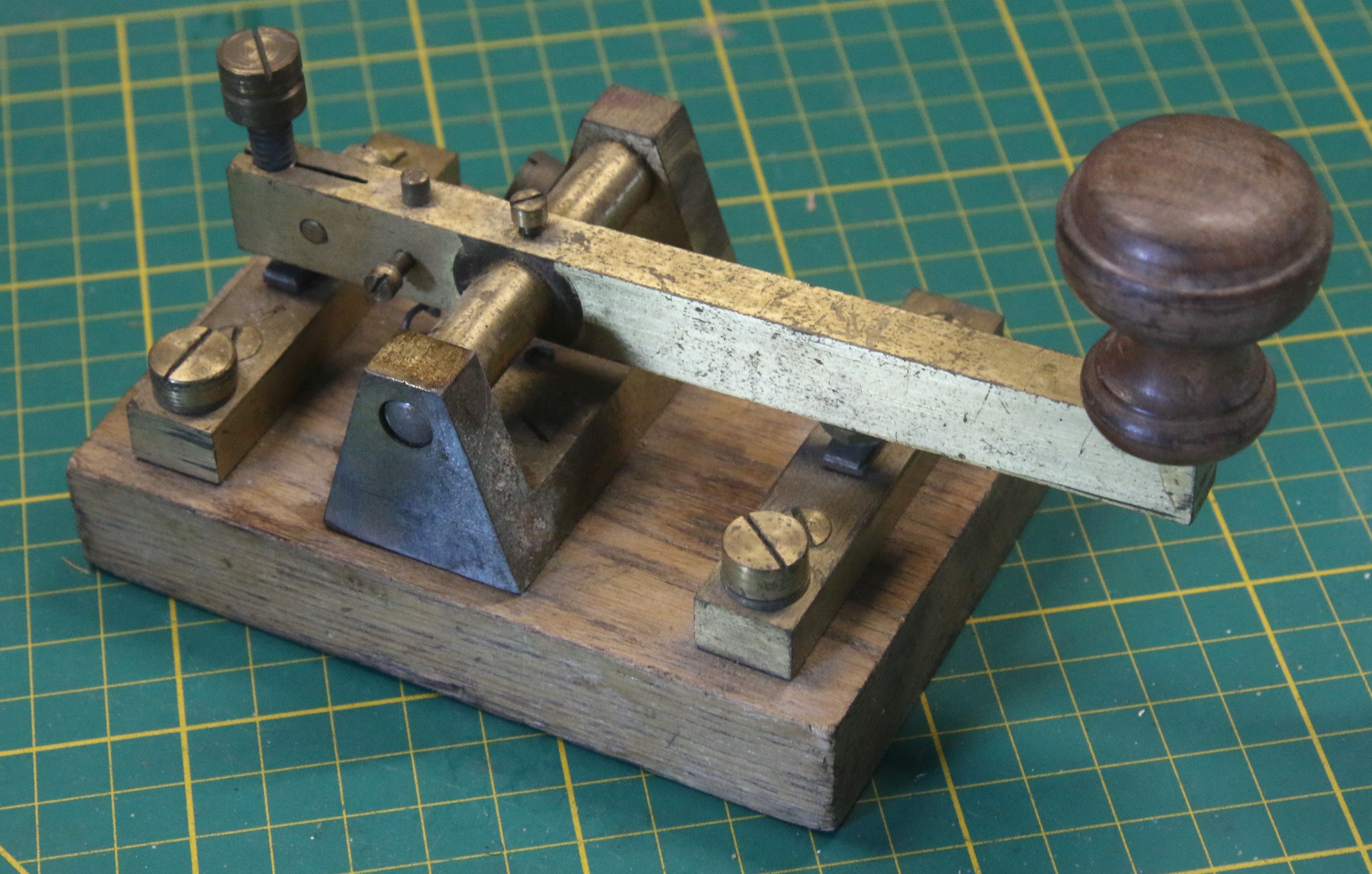 And this is the end result :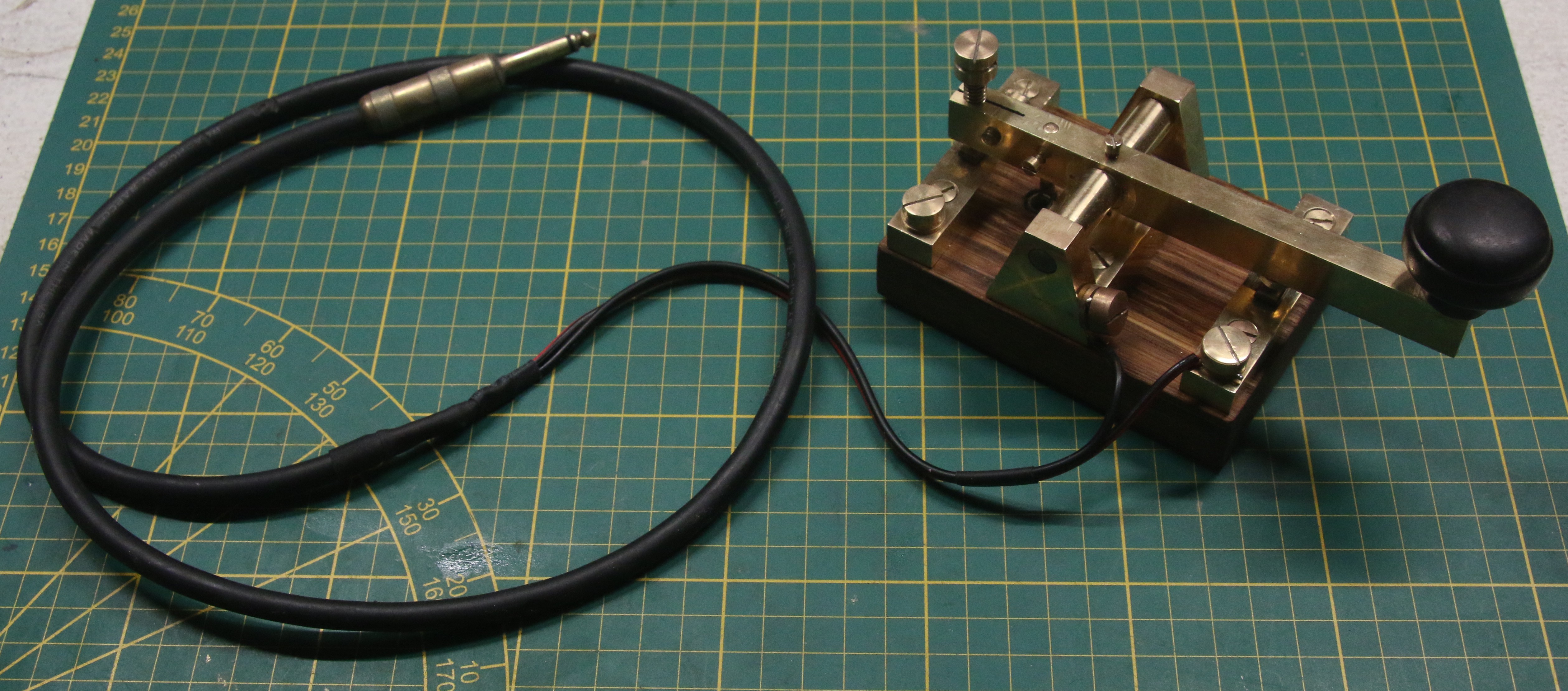 There will be more details on the origins of this object in future logs as well as the new digital sounder that is in the works.