More work done. The 10-32 rod end is threaded into a 3/8" rod and the rod has a collar with a set screw that holds it in place. The collar is positioned at the top of the main helmet body and moving the rod in the collar allows you to adjust the distance between the body and head castings to get the spacing just right.
The servos that make the head move are mounted to an Aluminum plate using Actobotics servo mounts. The 6-32 ball links are threaded onto Actobotics Aluminum servo arms which are fitted to Hitec HS-645MG servos.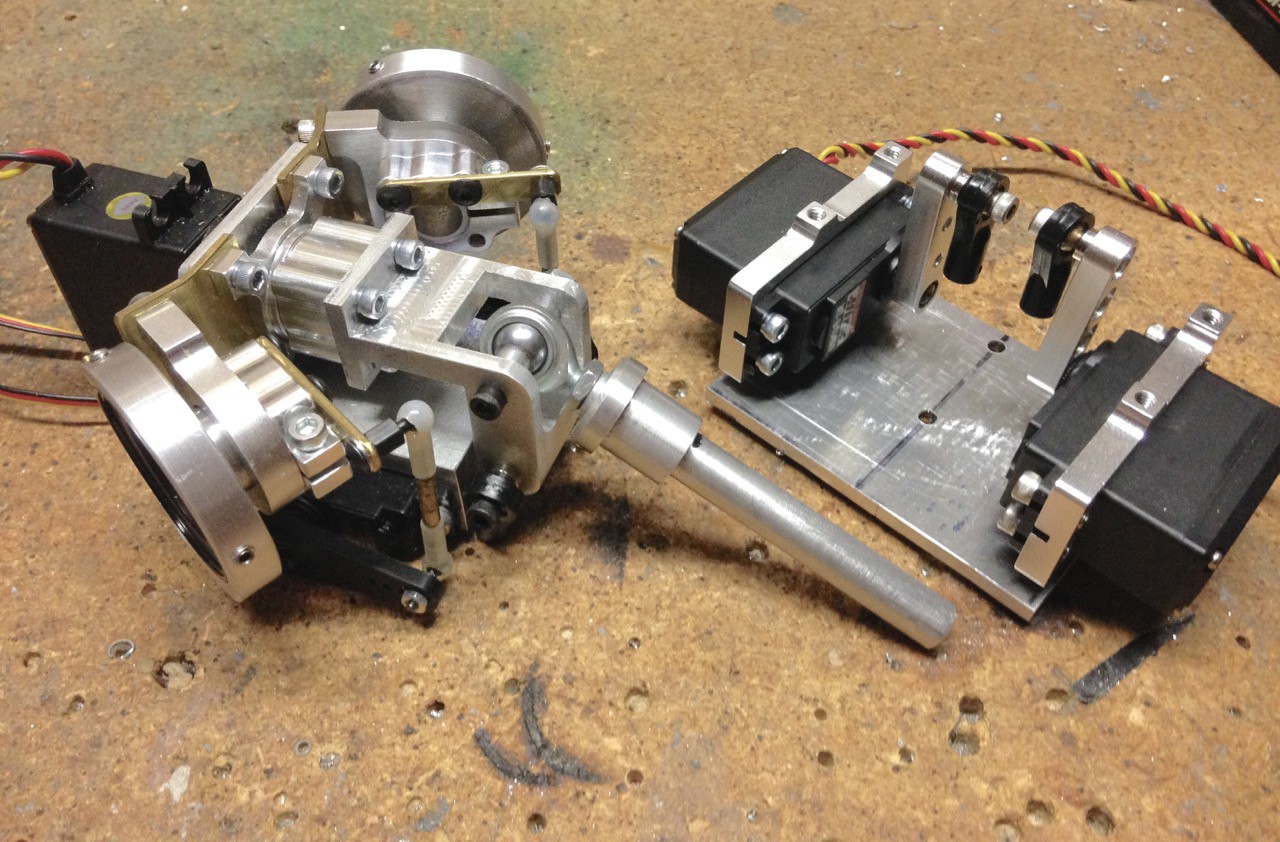 As it turned out the servo mounting plate assembly I made was a tiny bit too wide. I could use the current setup if I changed the servo arms and used smaller end links as it would allow me to position the servos closer together but the smaller 4-40 nylon end links have a tendency to break under higher loads. I hate it when things break so a quick re design was necessary.
Here's the new servo mount assembly. I had to flip the servos 90 degrees in order to make it fit properly in the main helmet section- now it's good to go. There is a milled flat area where the servo plate bolts to the 3/8" round rod and the plate is held in place with two 6-32 screws. I still need to trim the servo arms but I'll wait until it's time for the final assembly.