With the basic components here, we have managed a first successful test! This test officially puts us on par with the NRAO "Itty bitty" project!
Check out the pics for the "data" :)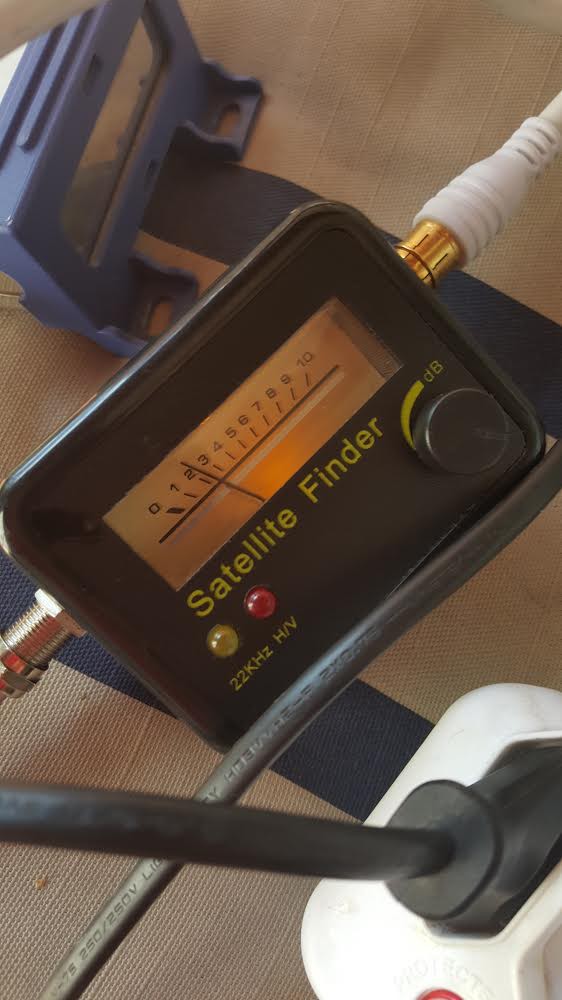 First off, we pointed the dish (and attached LNB) to some relatively open sky. Unfortunately, I live in a townhouse complex, so open sky is a bit of a commodity here (hence the small reading). This was to calibrate the LNB to get a baseline "0" reading.
We then pointed the LNB near the sun.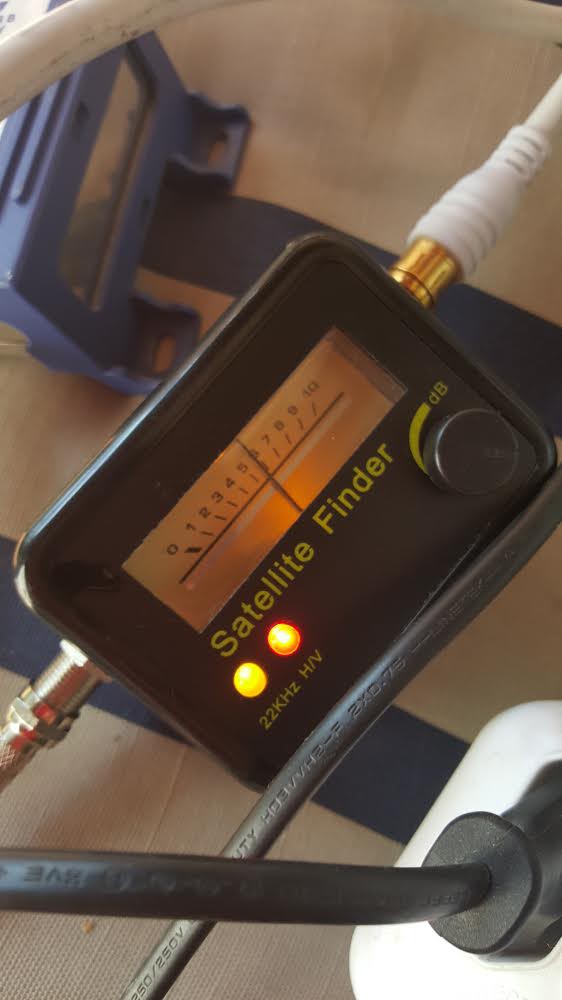 Immediately the satellite finder lit up like a Christmas tree and gave us a much stronger reading. This is quite expected as the sun is a very strong RF source. I also pointed it at IS20 (found via a mobile Android app, and eyeballing where our regular TV satellite dish was pointing) and got about the same reading.
After about a minute, the sun started passing out of the dish line of sight, and the following reading was taken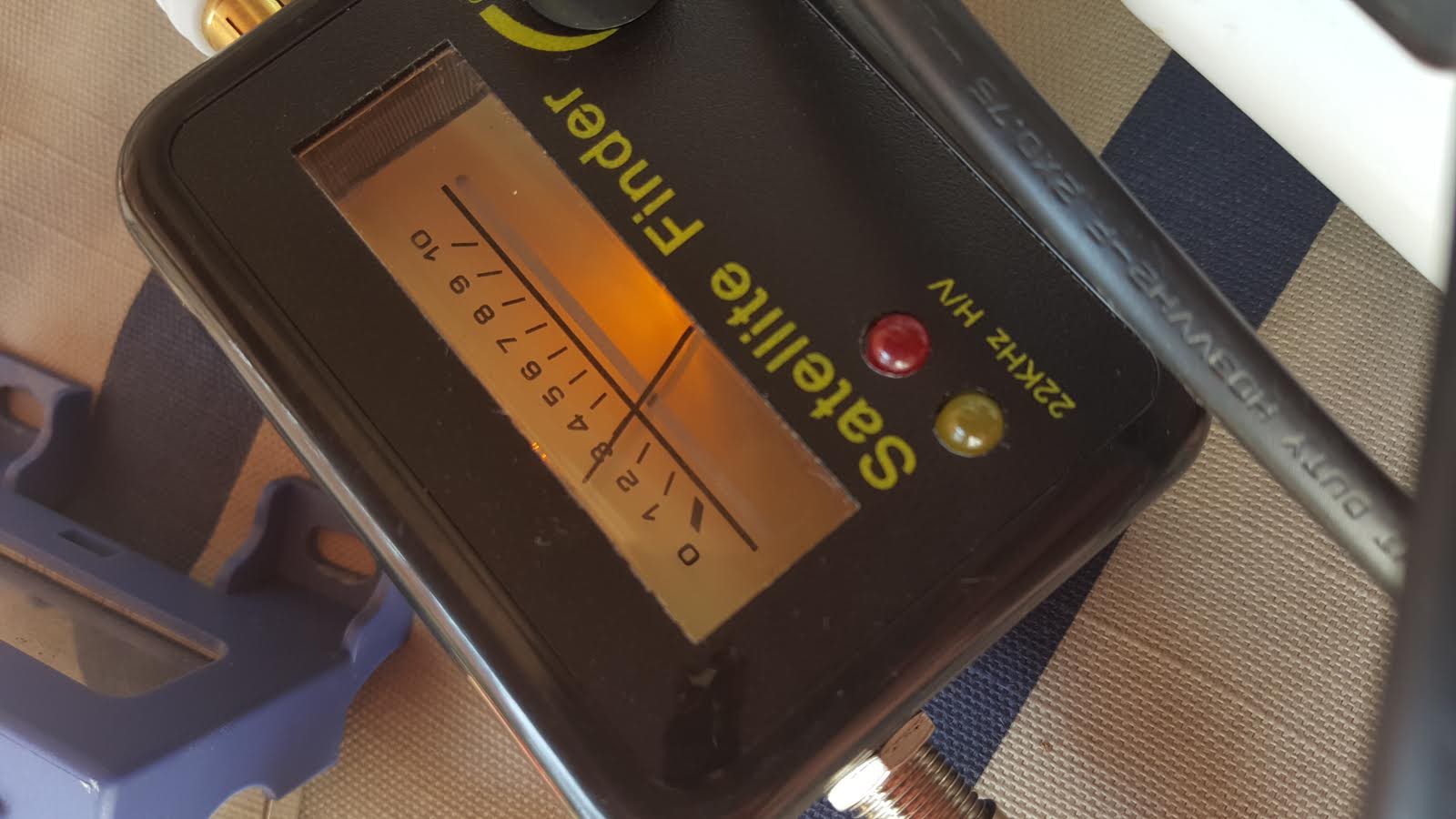 This is great confirmation that, at least, the components are all working! I hacked an LNB power supply from an old Set Top Box that I had lying about (a proper one is on order, waiting for delivery).
Altogether, a great morning's work! Very pleased with the results!