Today we bring you some awesome renditions of our current designs for the WatcDuino casing.
This one should look familiar: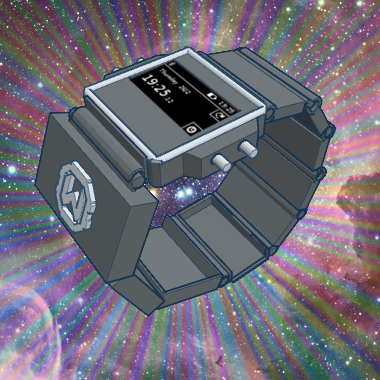 It's the same design that we've already 3D printed and assembled, featuring a Smart Strap with detachable links. You can see a bunch of photos of the Real Life version in the gallery. You can also find a 3D printer-friendly version of the design on Tinkercad.
This is another prototype that we want to 3D print and experiment with:
This version has the Arduino inside the main watch head, leaving only the battery as a Smart Strap link. The rest of the strap is meant to be flexible. We hope to be printing this design out in the following weeks, once we adapt our 3D printer for flexible filament. You can download the 3D design on Tinkercad and beat us to it though!