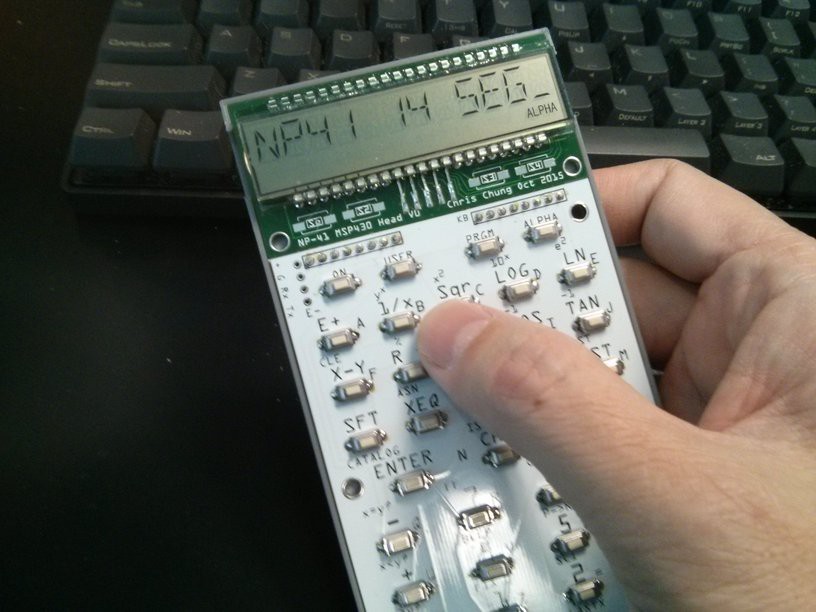 This is a new version of PCB design. There are actually two PCBs. The green head unit contains the LCD display and MCU. They keyboard part is in white PCB contains only the keys and the battery. This allows me to trial various keyboard designs.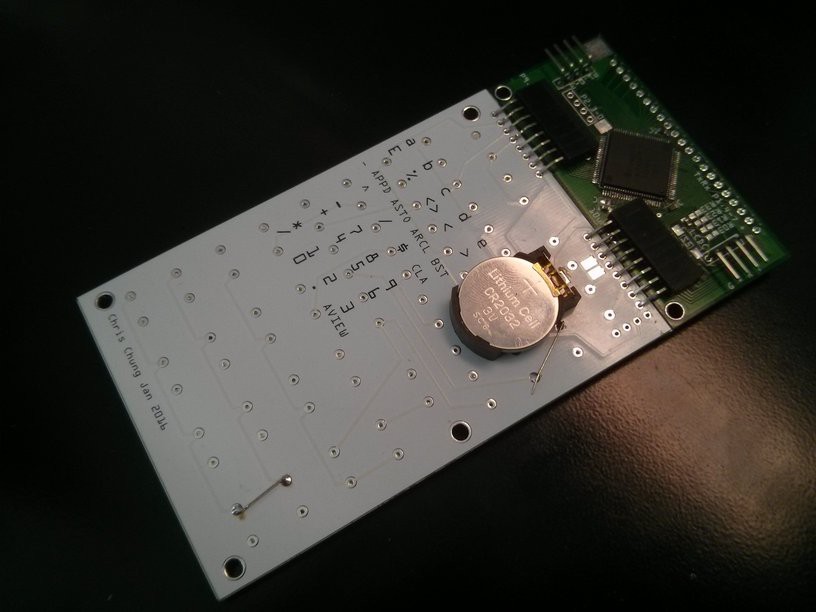 They are connected via header pins as shown.
The whole unit "sinks" in a 3D printed case to allow for comfortable holding and operation.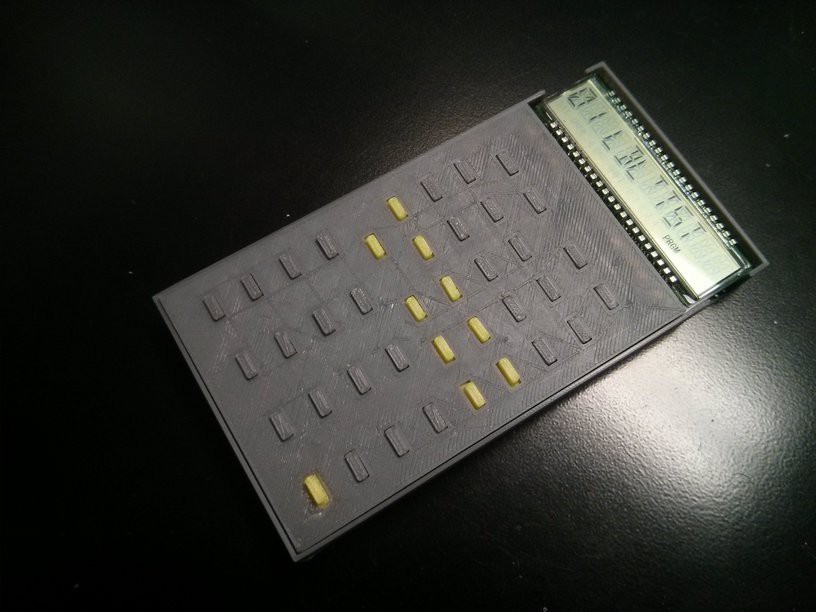 There is also an experimental keytop structure w/ 3D printed keys. I do prefer the bare PCB instead, as I do not have means to print key legends and the 3D keys are coarse. I might try another 3D design in the future.
The calculator is basically operational. I am spending time to enhance the firmware. Mainly need to find ways to load extension modules. Will give updates in the future.