You need these basic components:

Solar Panel (purchased or selfmade). Use monocristaline cells because of the better performance.
Clamp. I bought a prefabbed clamp for flower boxes. The benefits of this clamp are: Storm safe, no holes to drill
Battery
Solar battery load controller
Power converter (DC-AC: 12V -> 230V)
Power converter (DC-DC 12V -> 5V, 12V, 15V, 19V, ...)
Screw the panel to the clamp. The clamp can be purchased if you don't want to make ist yourself. I bought it here: http://www.vario-fix.de/info_blumenkastenhalterung.htm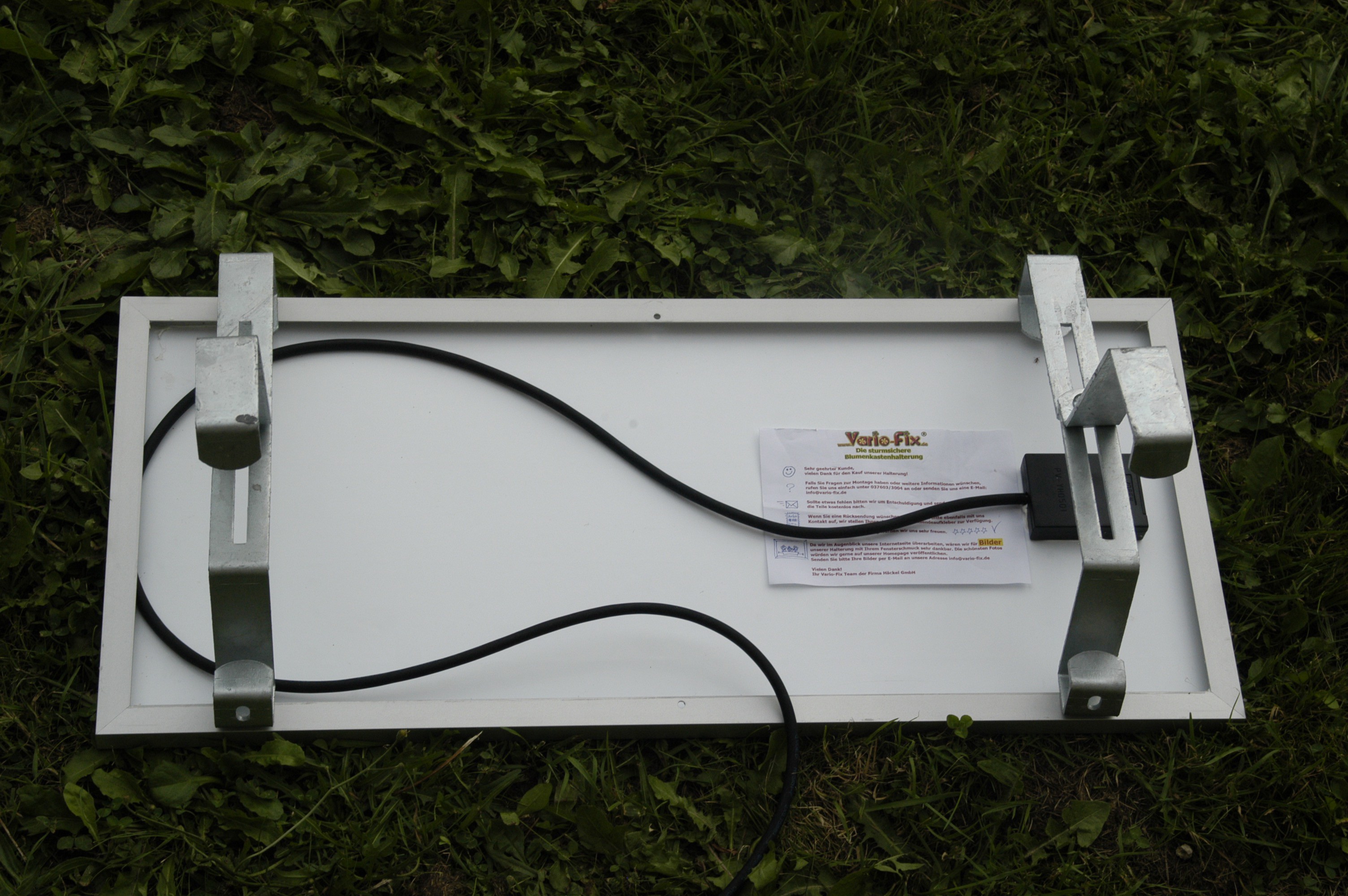 The clamp will be "pressed" to the embrasure of the window. This mounts your panel in a way which looks like a windowsill. If your window sill is huge enough, you can find another appropriate mounting solution.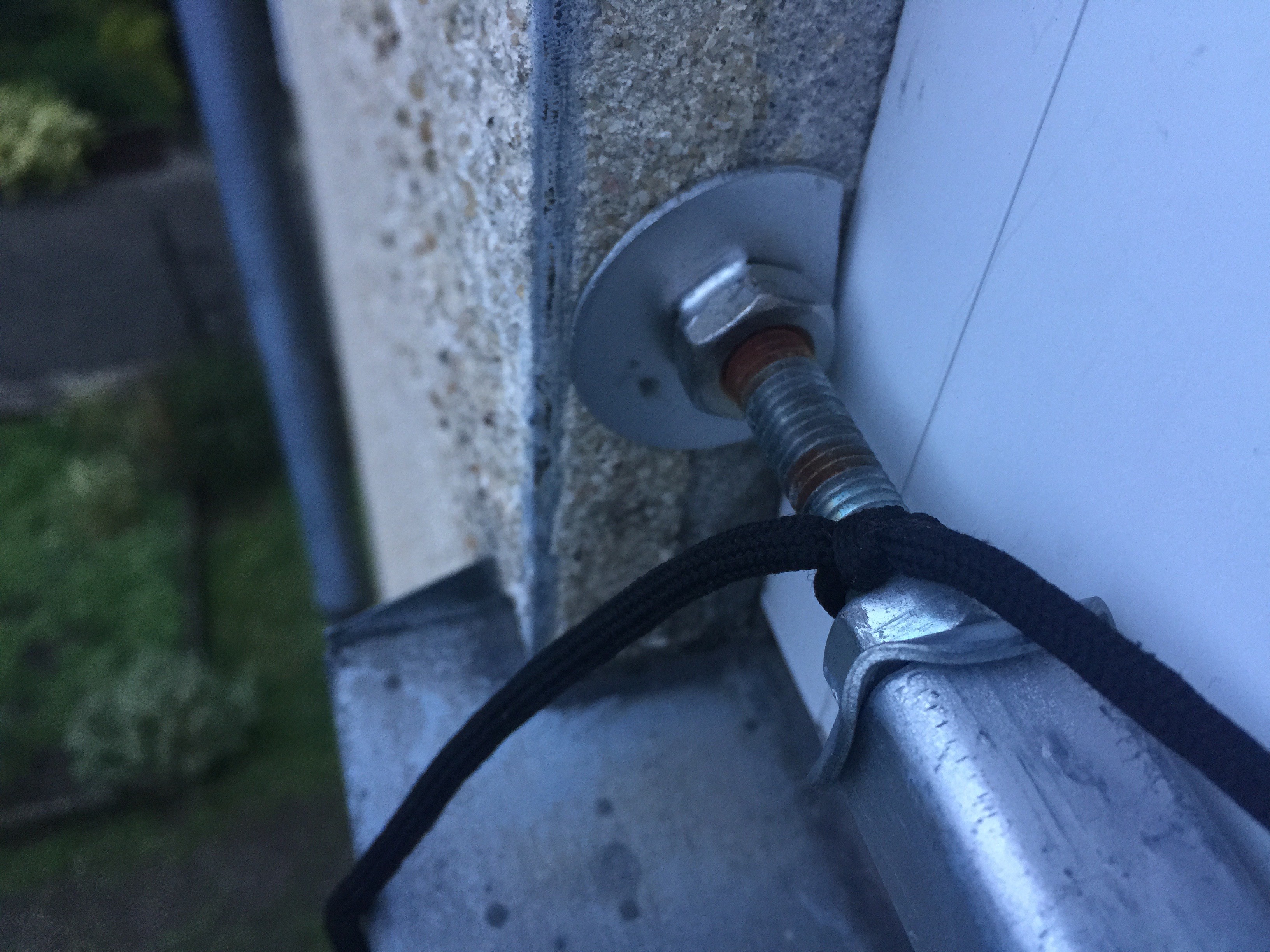 For safety reasons I connected an additional rope in case the screw is losened by stormy weather. By turning the nut the end of the clamp presses itself to the embrasure of the window.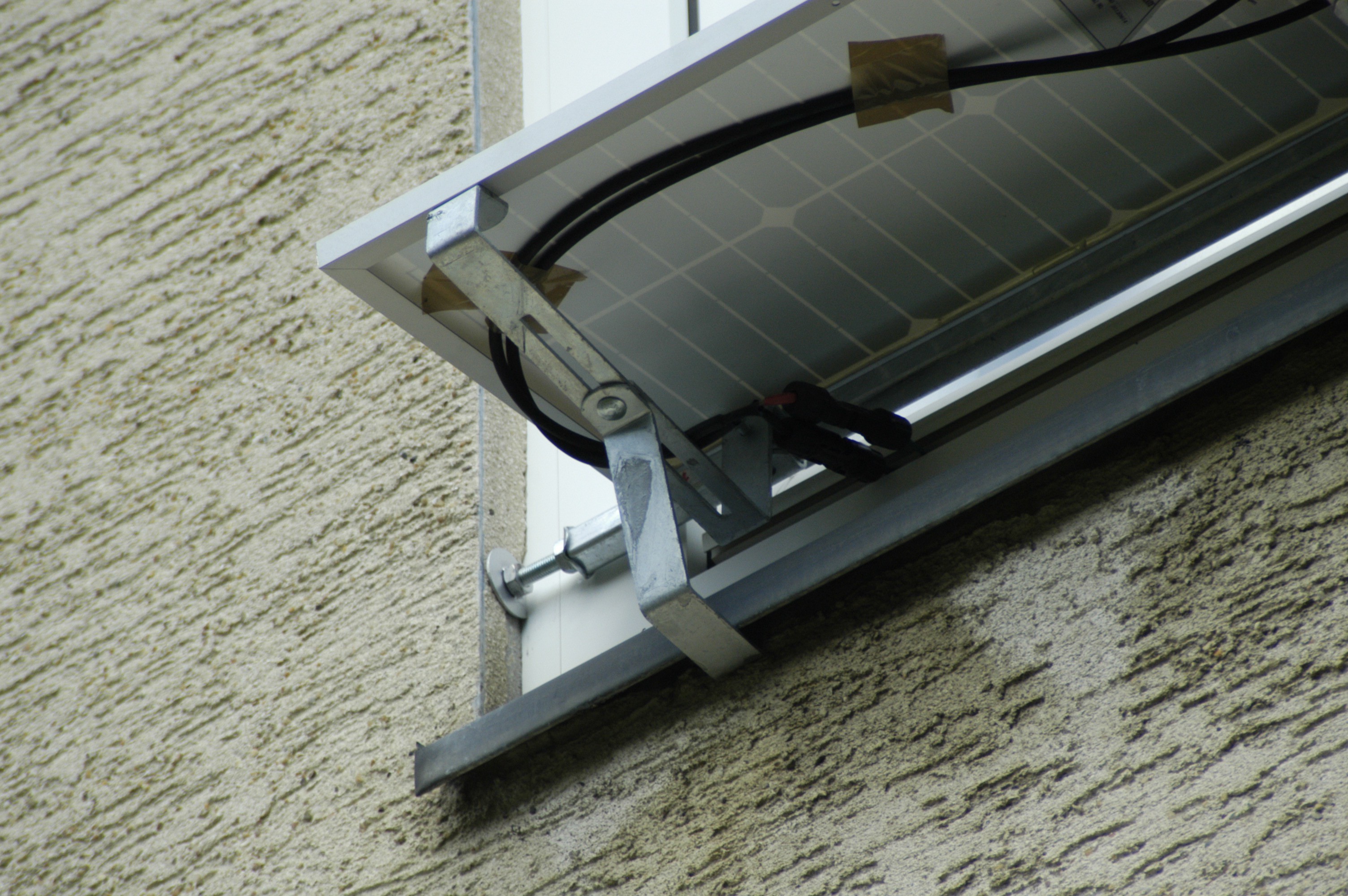 Here you see the mounted solar panel without any drilling only mounted by using friction and force.
Then you need to construct a self made cable. I used solder tab wires which are available for connecting solar cells with each other. Stack them up to a stack of 5 - 8 tab wires. The cable ends are put into cerified solar MC4-connectors and then crimped using a crimp tool.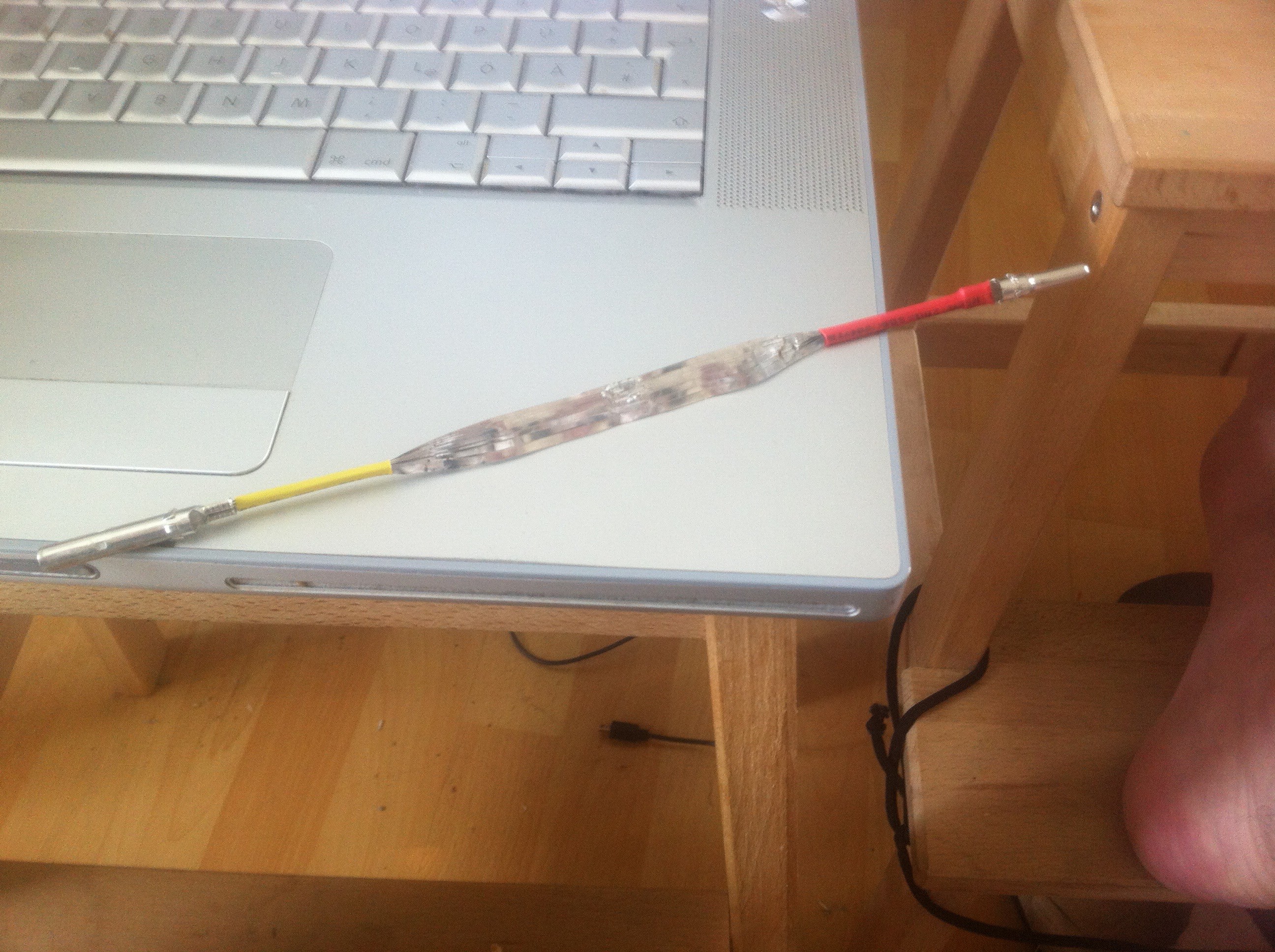 Fan out the wire tabs in the middle and solder it to keep the geometry stable. Wrap it with shrink sleeves and put the metal contacts into the MC-Connector. The Fan out of the wire tabs makes the cable very flat so that you can lay the flat connectors to the window frame. This self made cable is able to conduct a lot of curent and it is flat enough to lay into the window frame so that the window can be still closed. Again: No drilling!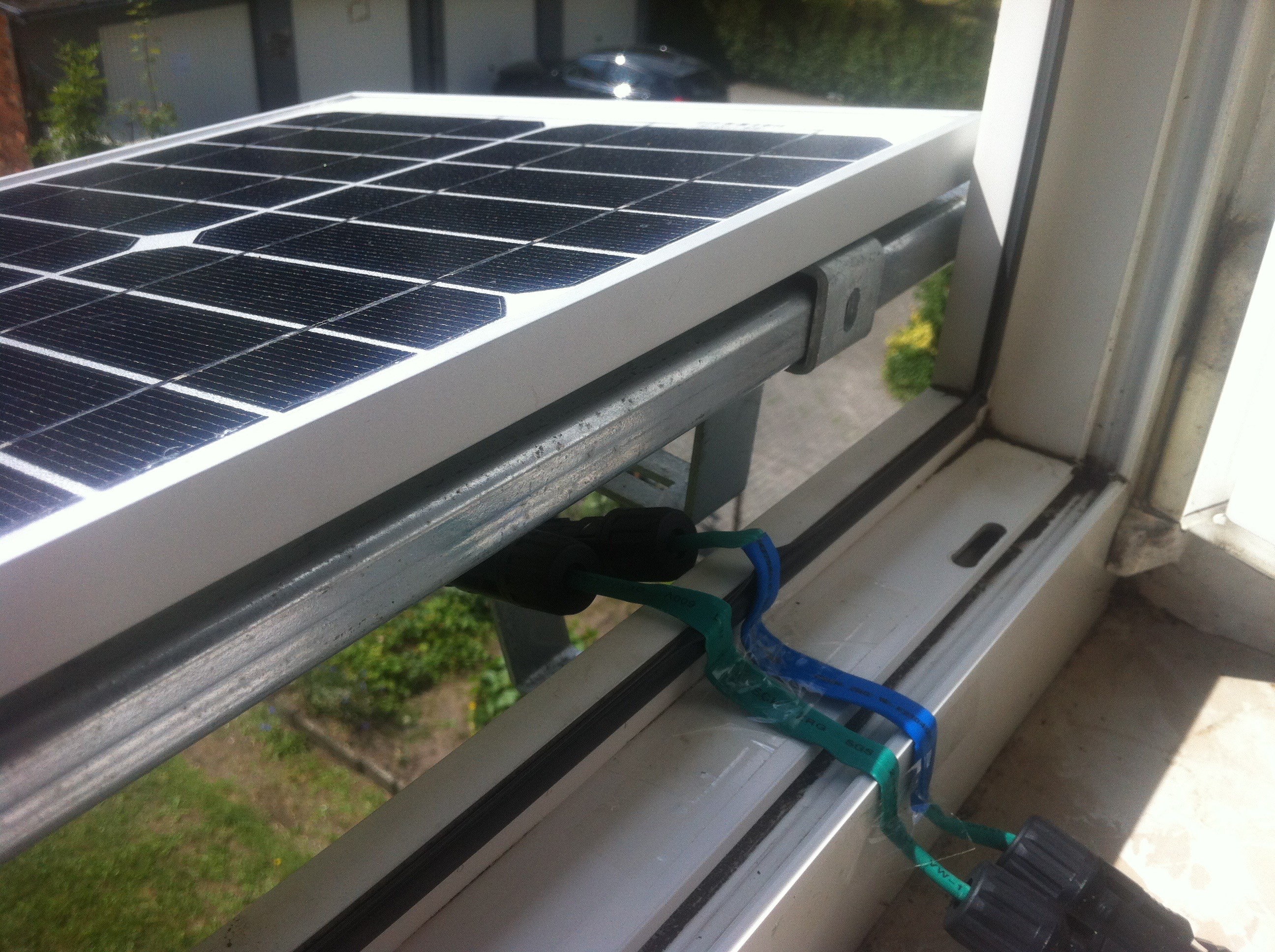 Now you have two connectors inside your flat which will deliver current if the sun is shining. Now you need to take care for a little bit safety: Fuses. You can use standard car fuses here. Use fuse values which are the maximum values of your solar panel.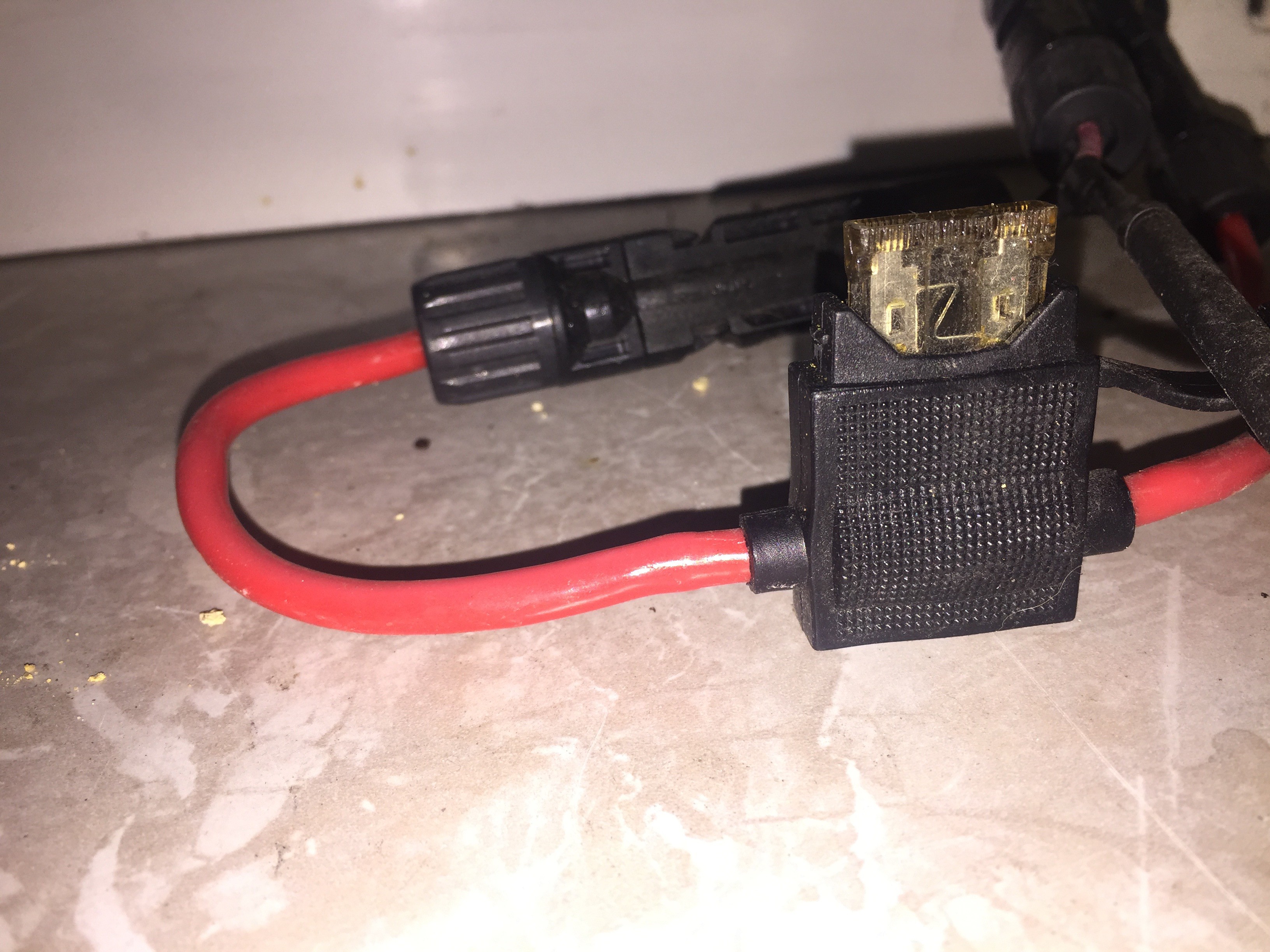 Then use cerified solar cable to connect your panel to the battery controller.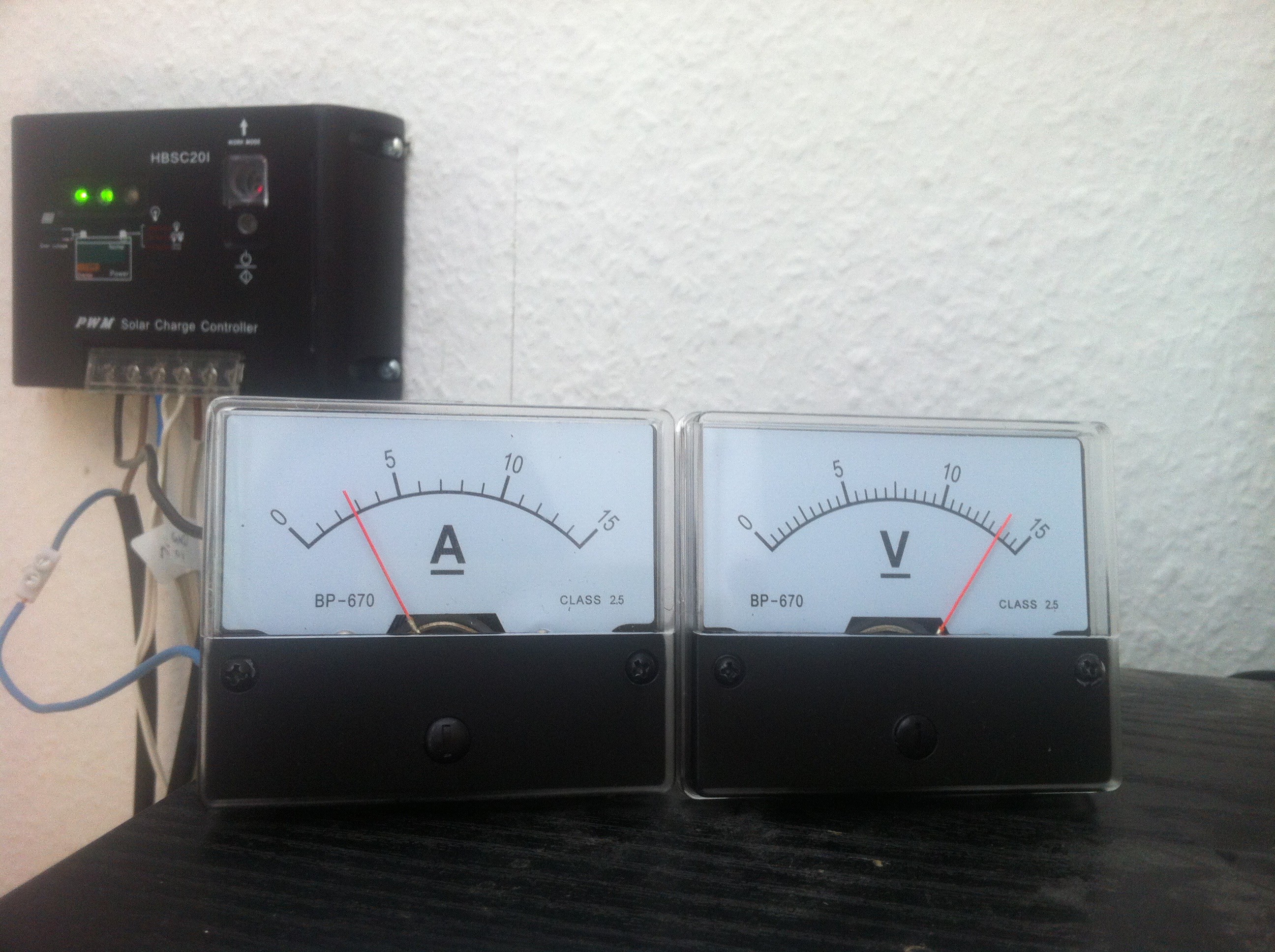 As you can see in the image the panel provides 3A of current.
I use a special solar battery, but you can use a car battery, too.
Now you need some converters to get your desired Voltage: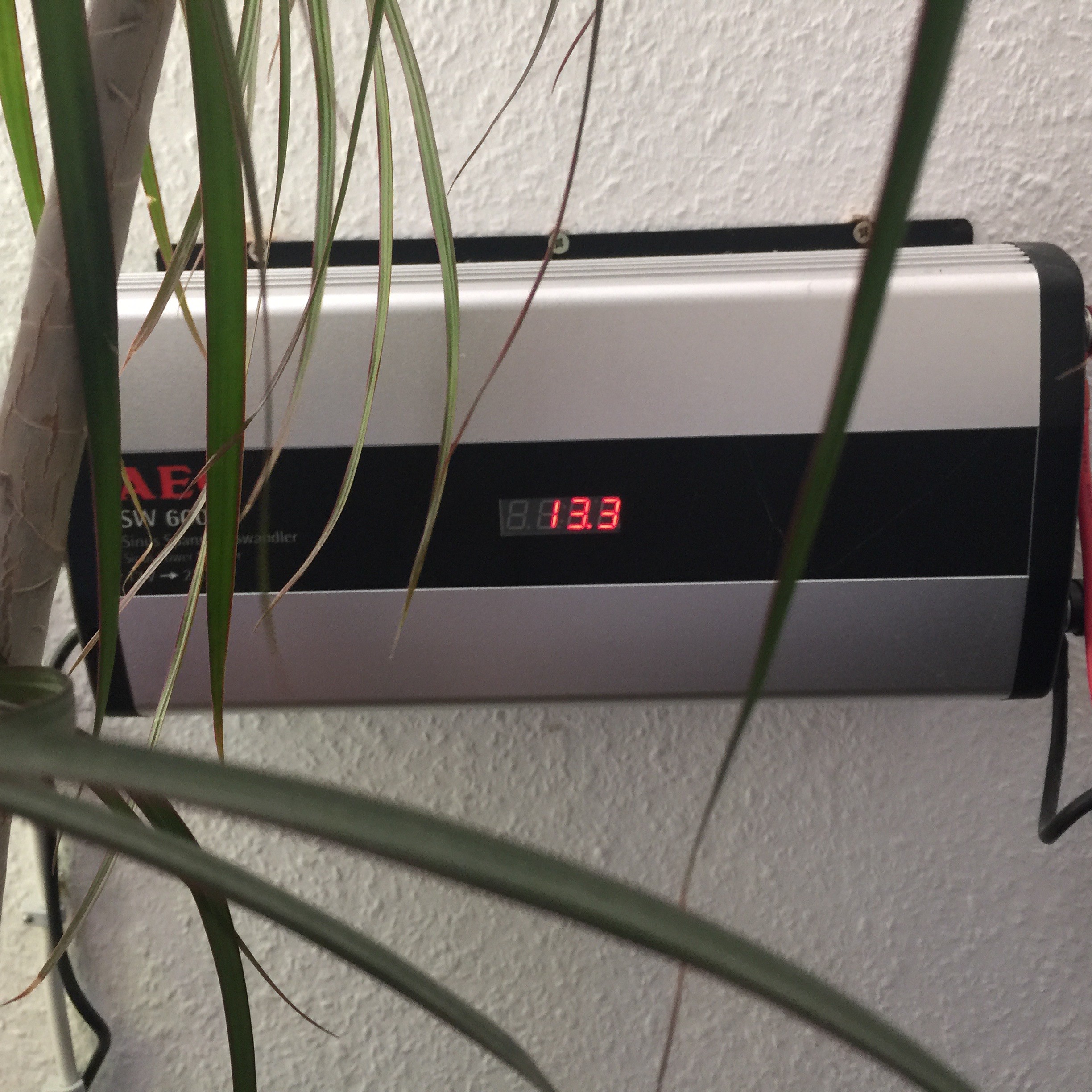 As you can see we mounted the converter behind a small tree. This looks nice and make the converter "invisible".
Most devices nowadays use wall plug transformers. All these devices don't need big DC-AC converters. Use Car converters for Laptops instead: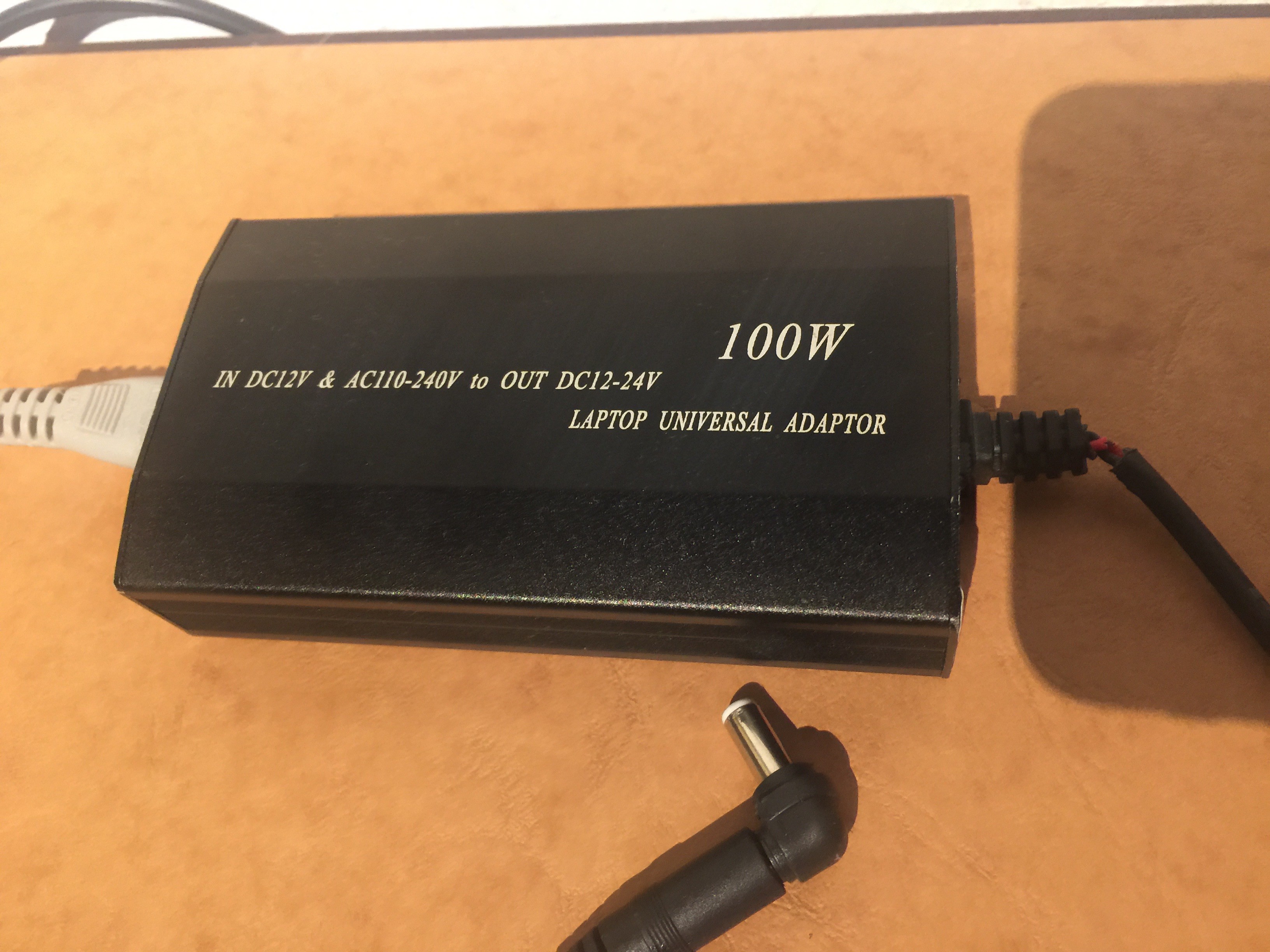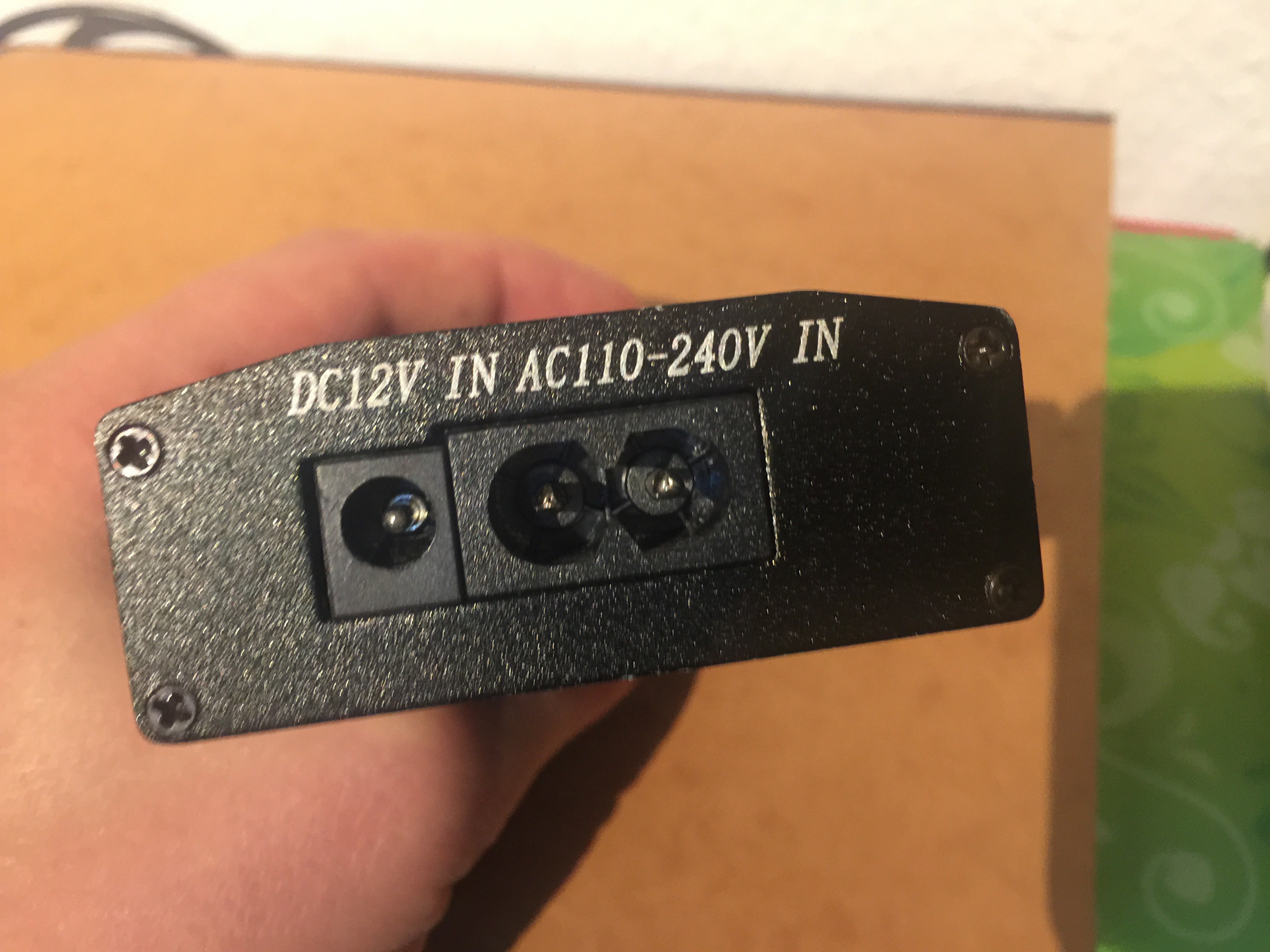 Using these converters you can connect all devices in your household. We have connected our TV set and our stereo to the DC-AC converter and our laptops to the small converter. Our room light was completely replaced by LED's which are actually connected directly to the battery (using a switch on the wall to turn it on or off).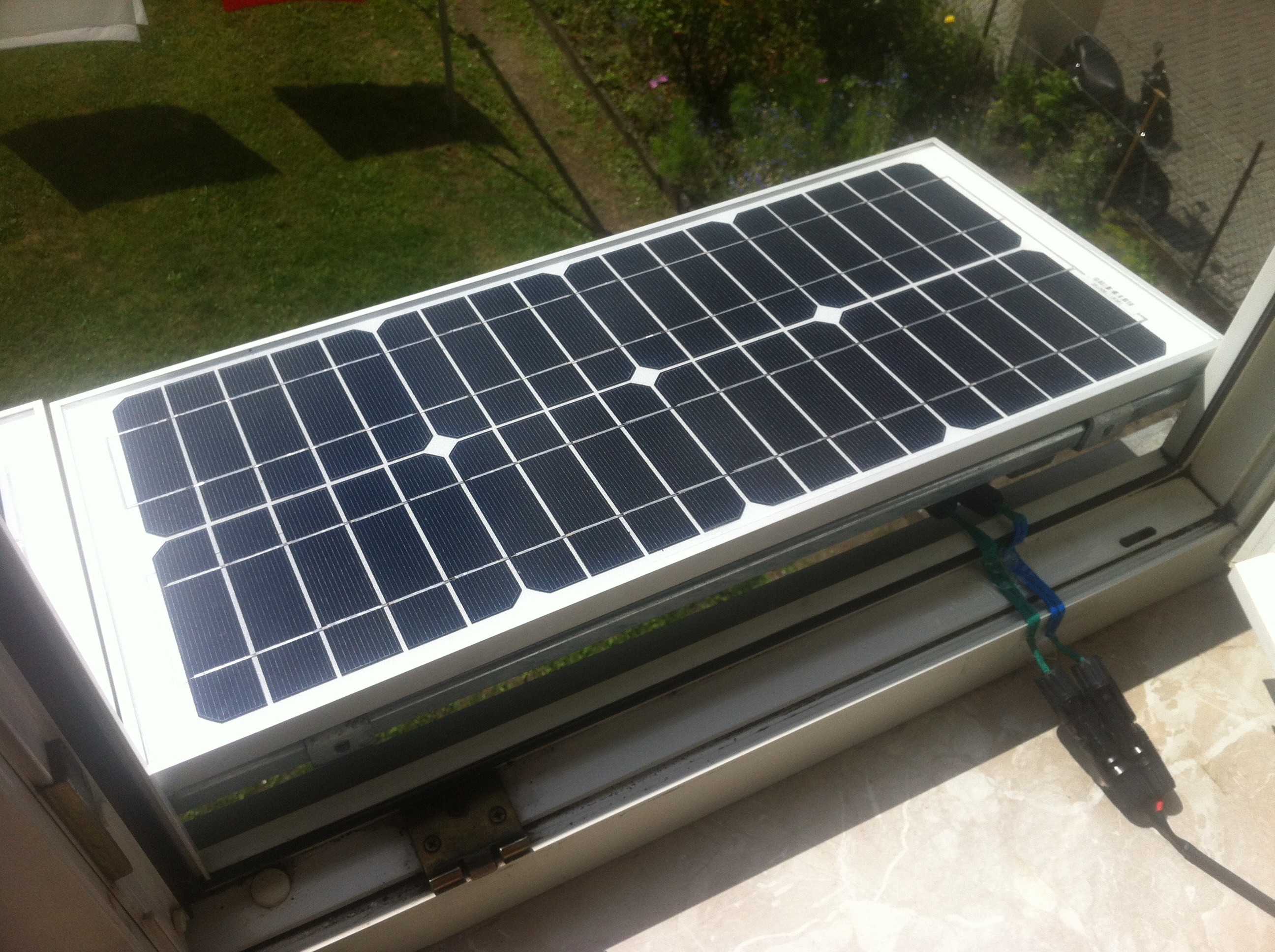 This is how your free energy generator finally looks like. You're now your own power plant and save money. Simply mount solar panels to all of your windows. You will be surprised how much energy you'll make. In summer our power meter from the electricity provider stands still now (except cooking).