Continuing basic range-of-motion checks, i noticed that the linkages for the hips would hang up on the hip mounts, did a minor redesign- it got rainy and humid here yesterday, so my 3D printer got really finicky- it only took 3-4 tries to get the linkages printed, but finally, success.
New Hip Linkage - Slimmed for clearance.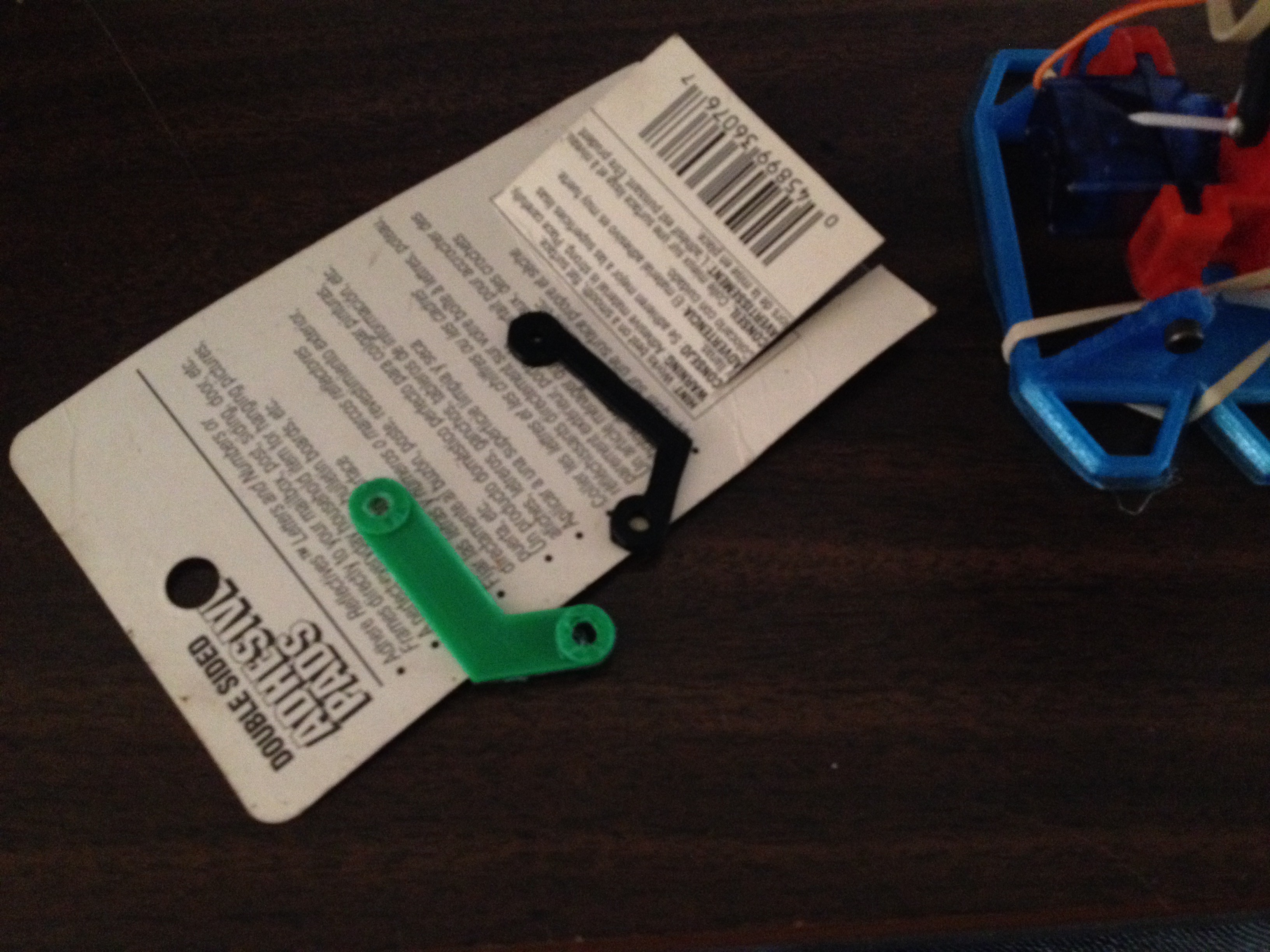 And installed on Mk3.