After various iterations of most parts, a lot of wasted PLA plastic we can finally engrave V1.0 on all designs.
To determine the length and angle of all aluminium tubing I made this 2D drawing:
When this is fed into our 3D design we can make something like this: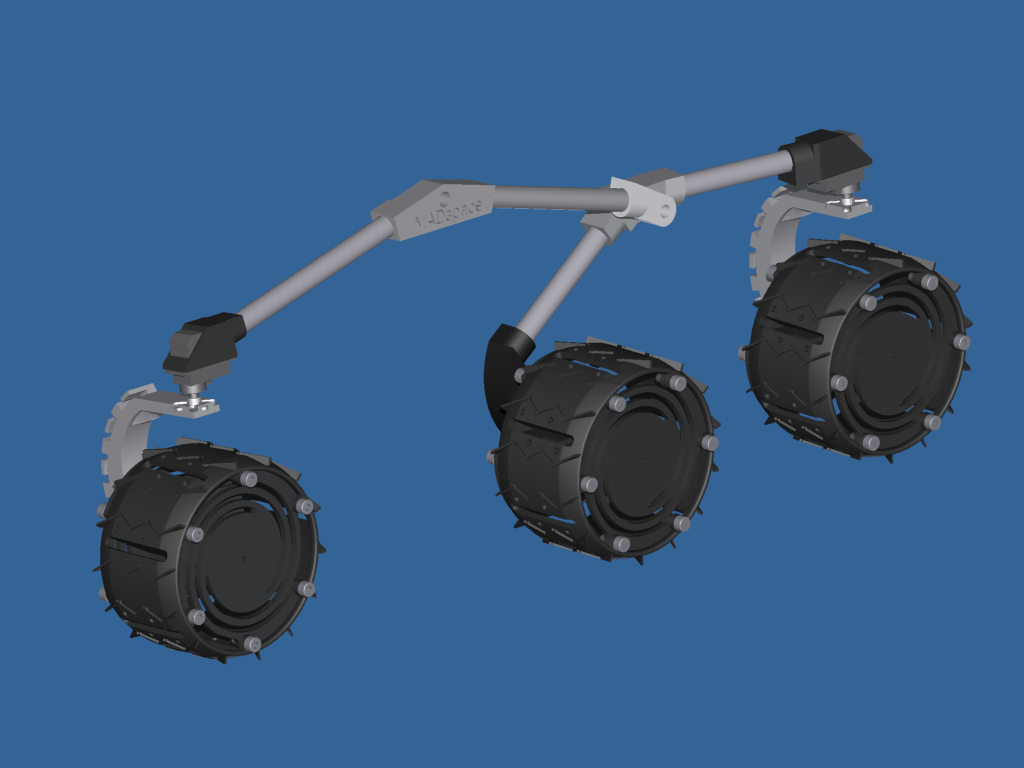 Awesome! Next up: the body.