A render once told me a finished rocker bogie assembly should look something like this: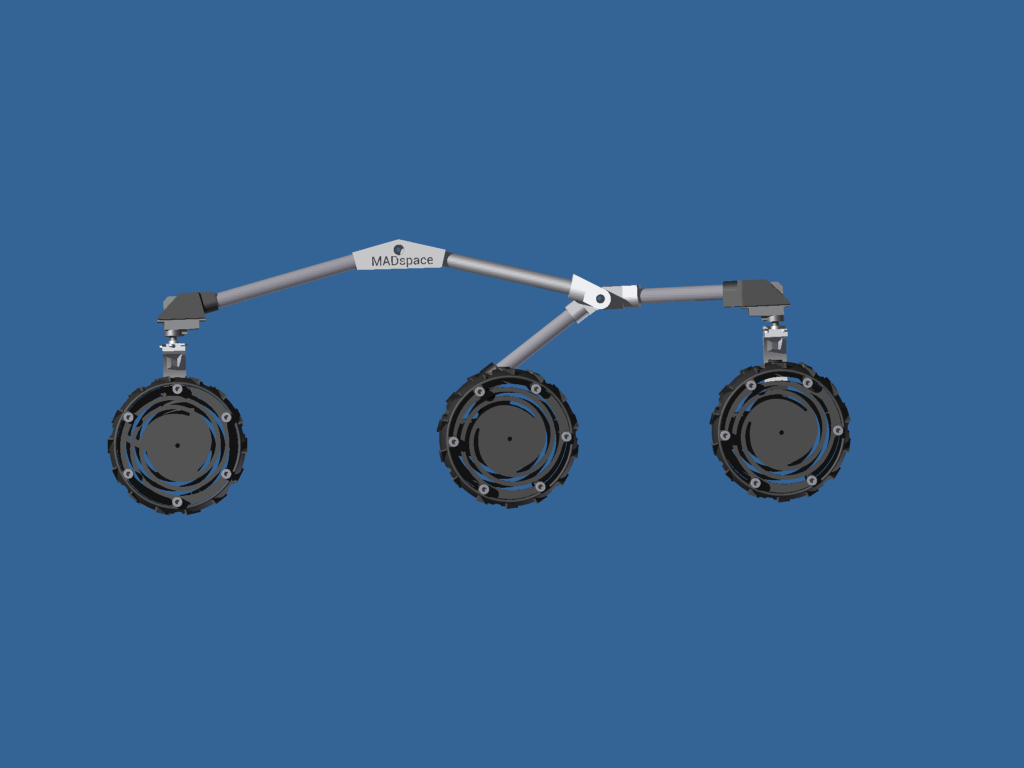 Good, now let's make two, and let one be a mirror image of the other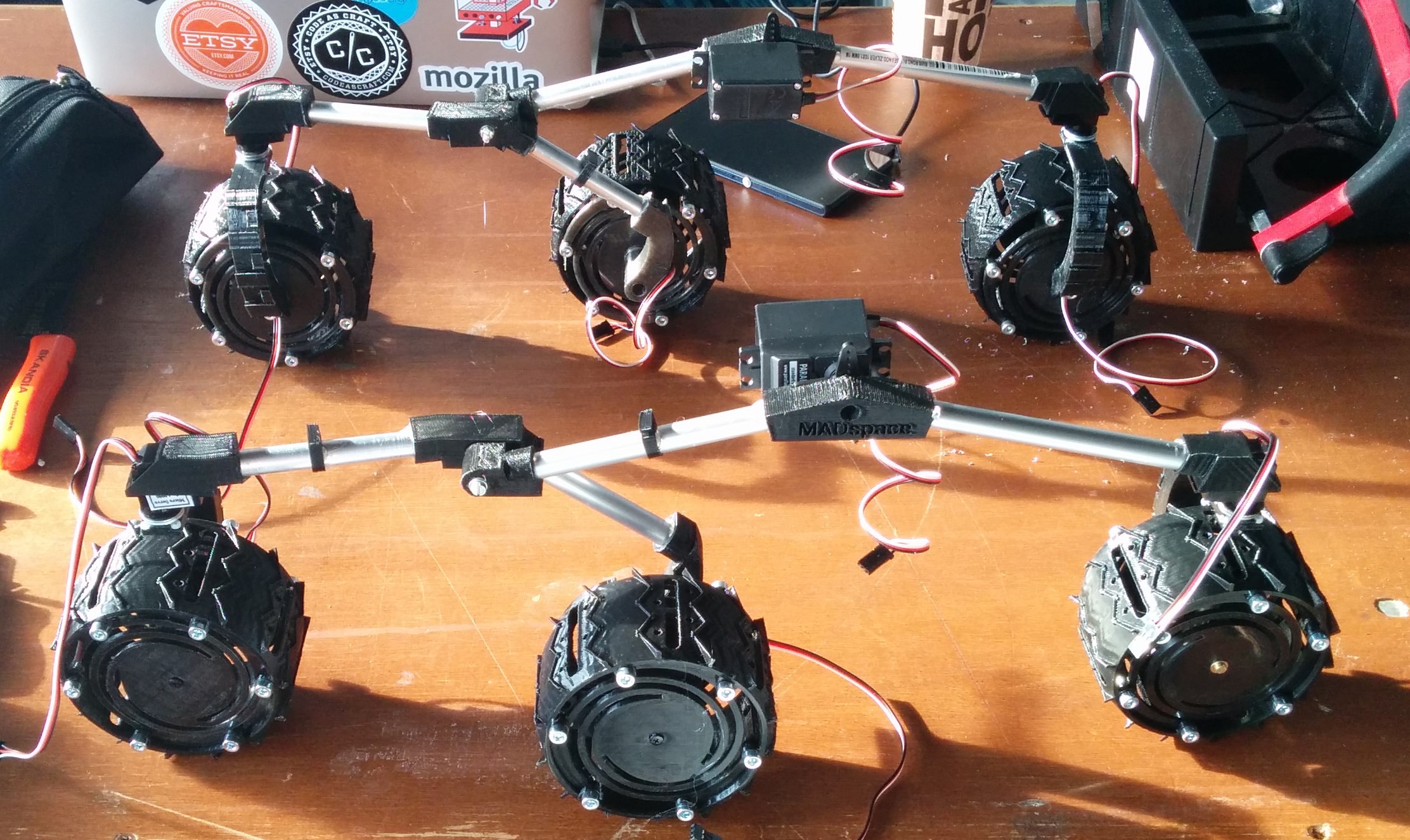 Done! I just used a  normal hacksaw to cut the aluminum tubes to size. They were glued in place with some hotmelt, they come off with some excessive twisting force if I ever have to re-position them.