The hotmelt in the joints gave way when we were driving around some. I took the opportunity to rework every joint. Here's a couple of pictures: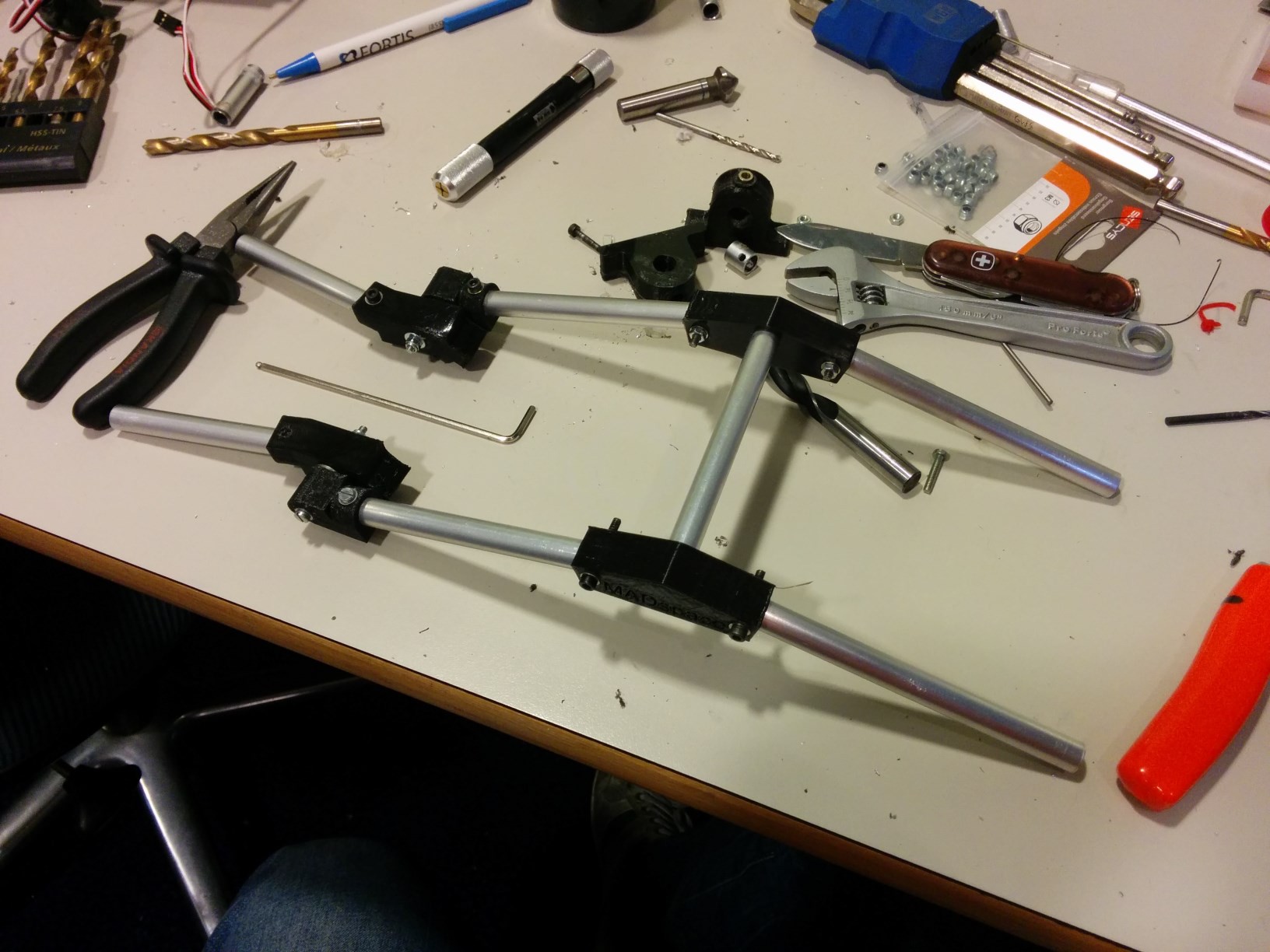 The cross-bar is just there to keep it together for now.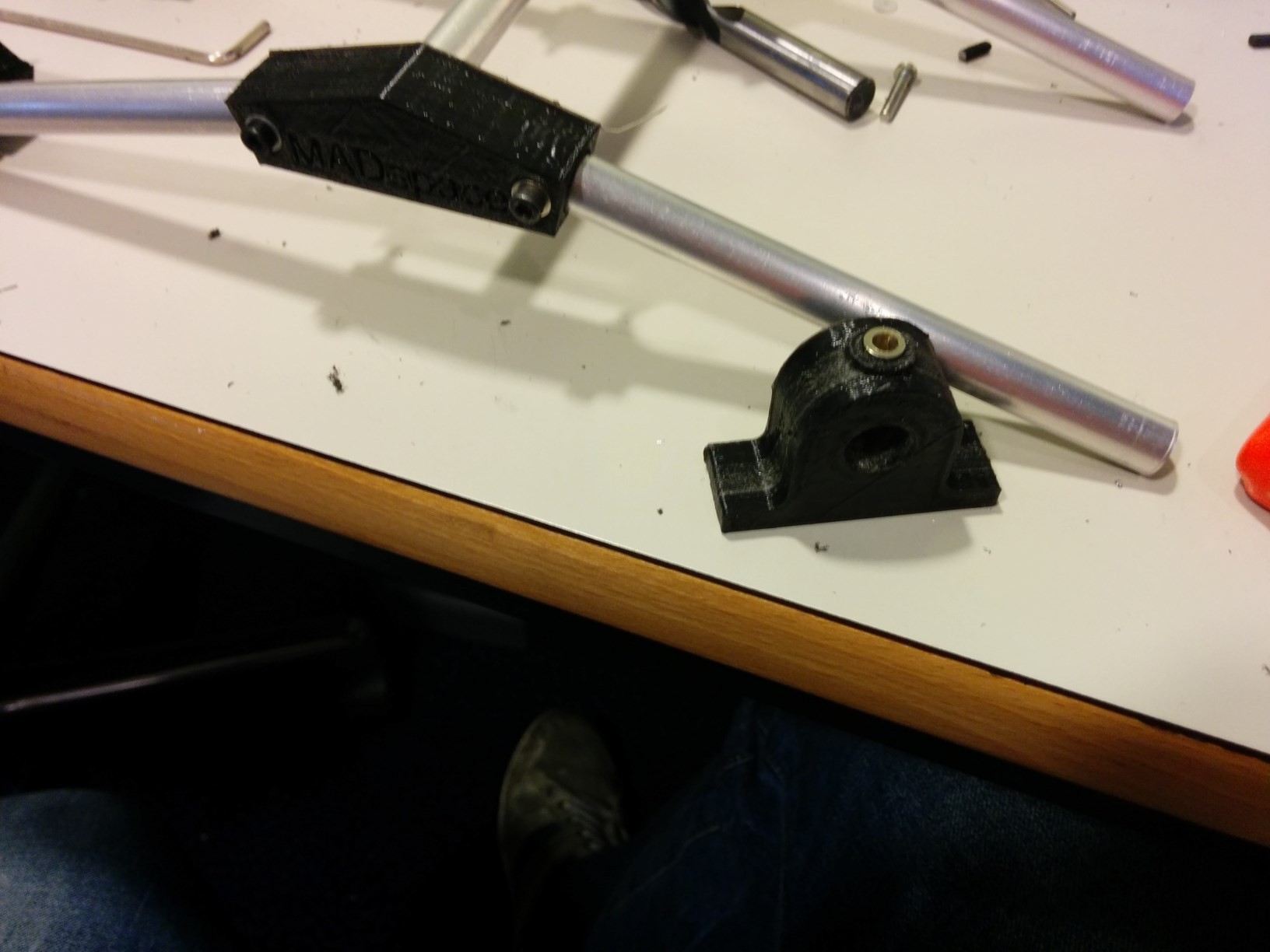 Lower right is a little drilling guide I printed, makes drilling holes in the center of the tubes easier.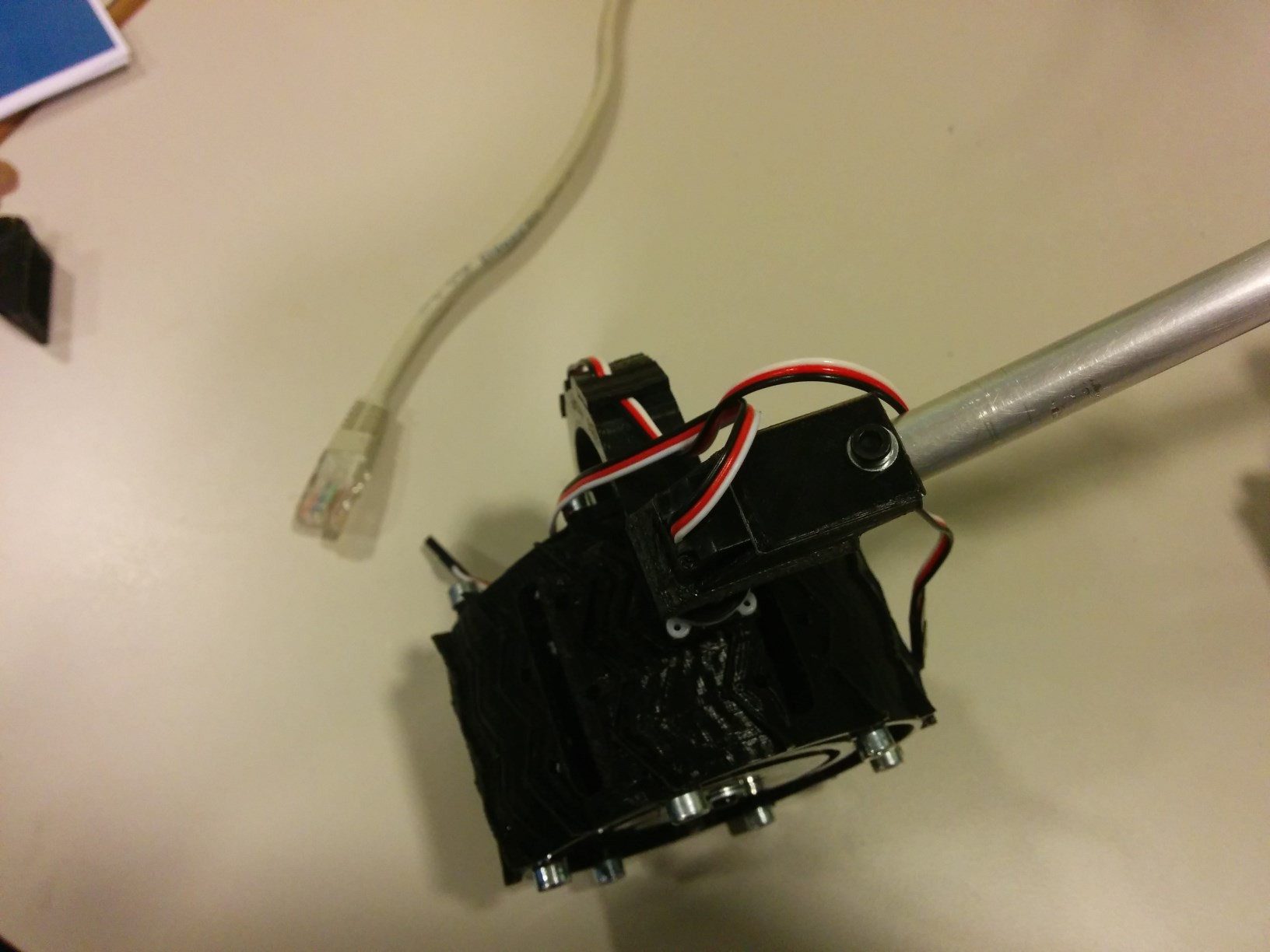 Hope you're liking these close-ups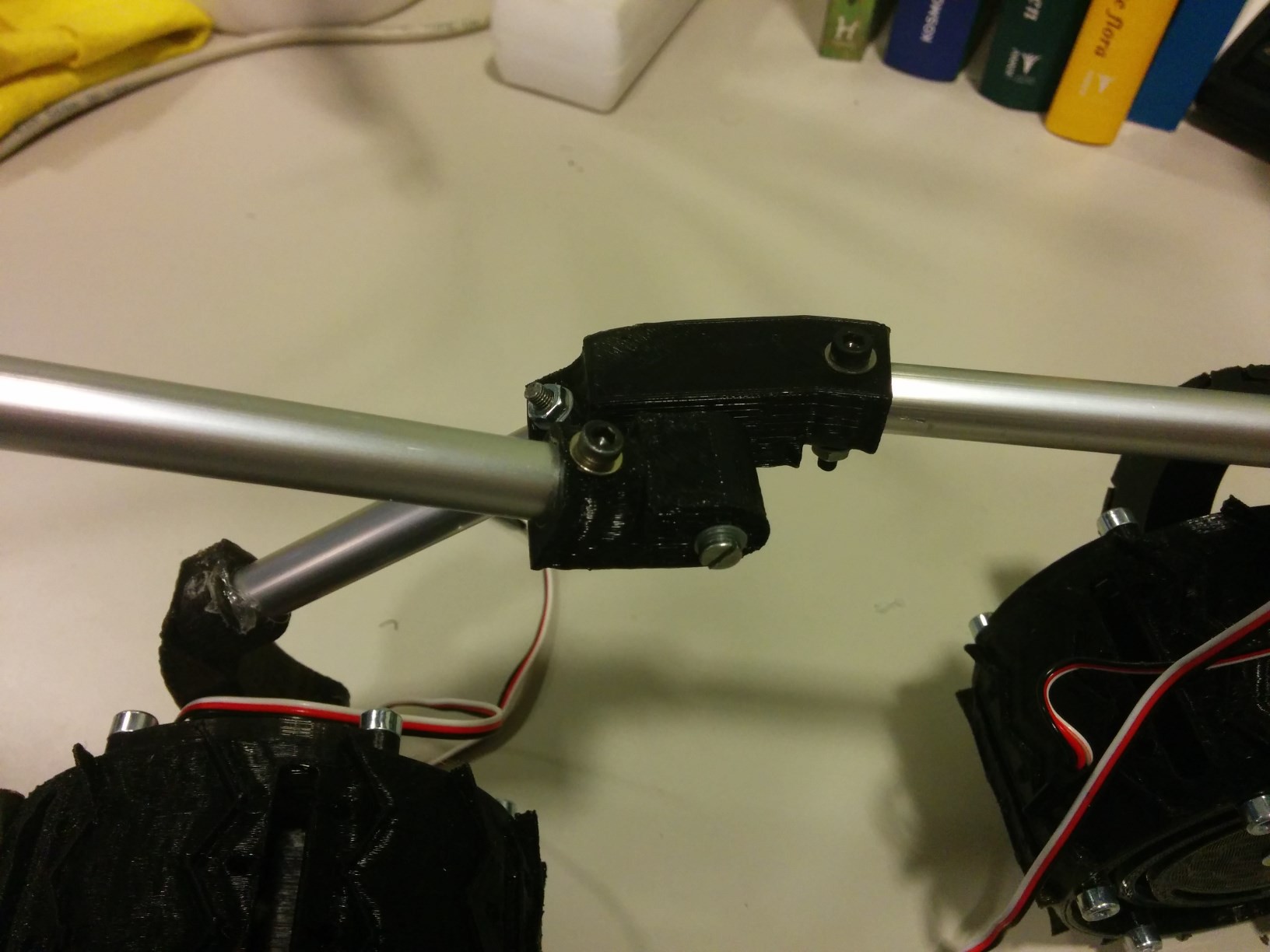 Let's see what obstacles it can conquer now!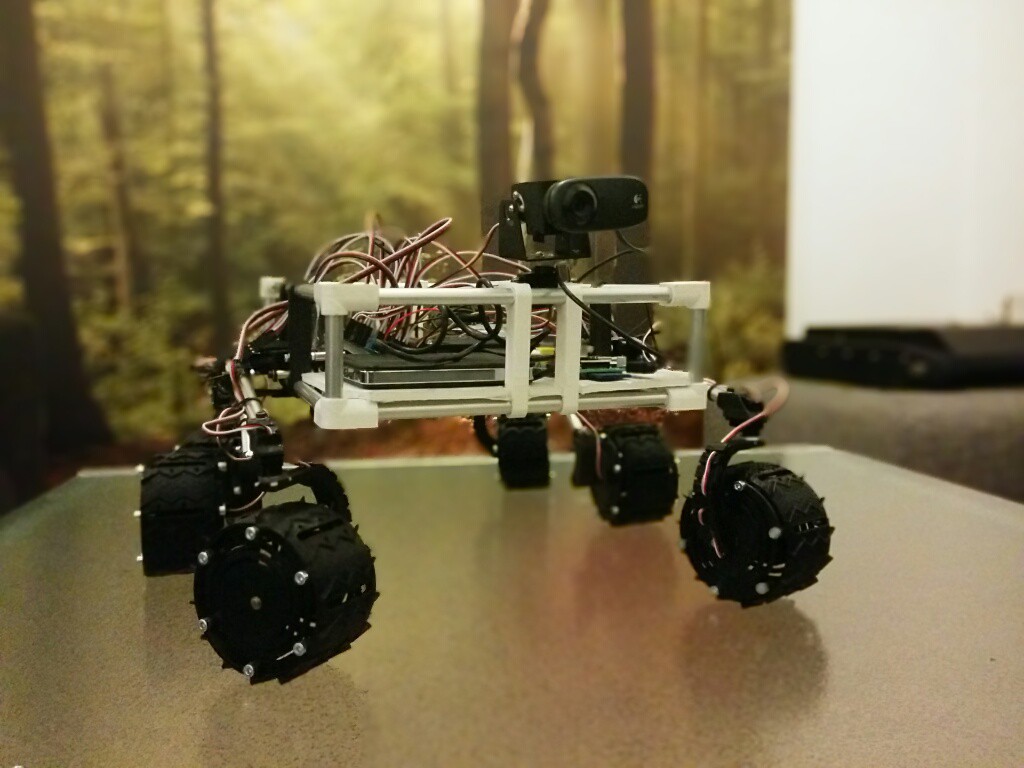 Thanks for all your skulls! We appreciate it. 
Pauls log on the software is up and coming, he just seems to be even a bit busier than I am.