The parts for the eyes are in for a while now, 2x [8leds] neopixel rings and a HC-SR04 module. The rings have some weird 20degrees rotated mounting holes and I plan to desolder the ultra-sonic cans and mount them in the center. This part will be glued onto the other parts, once printed - updates will follow.
So here are the printed parts: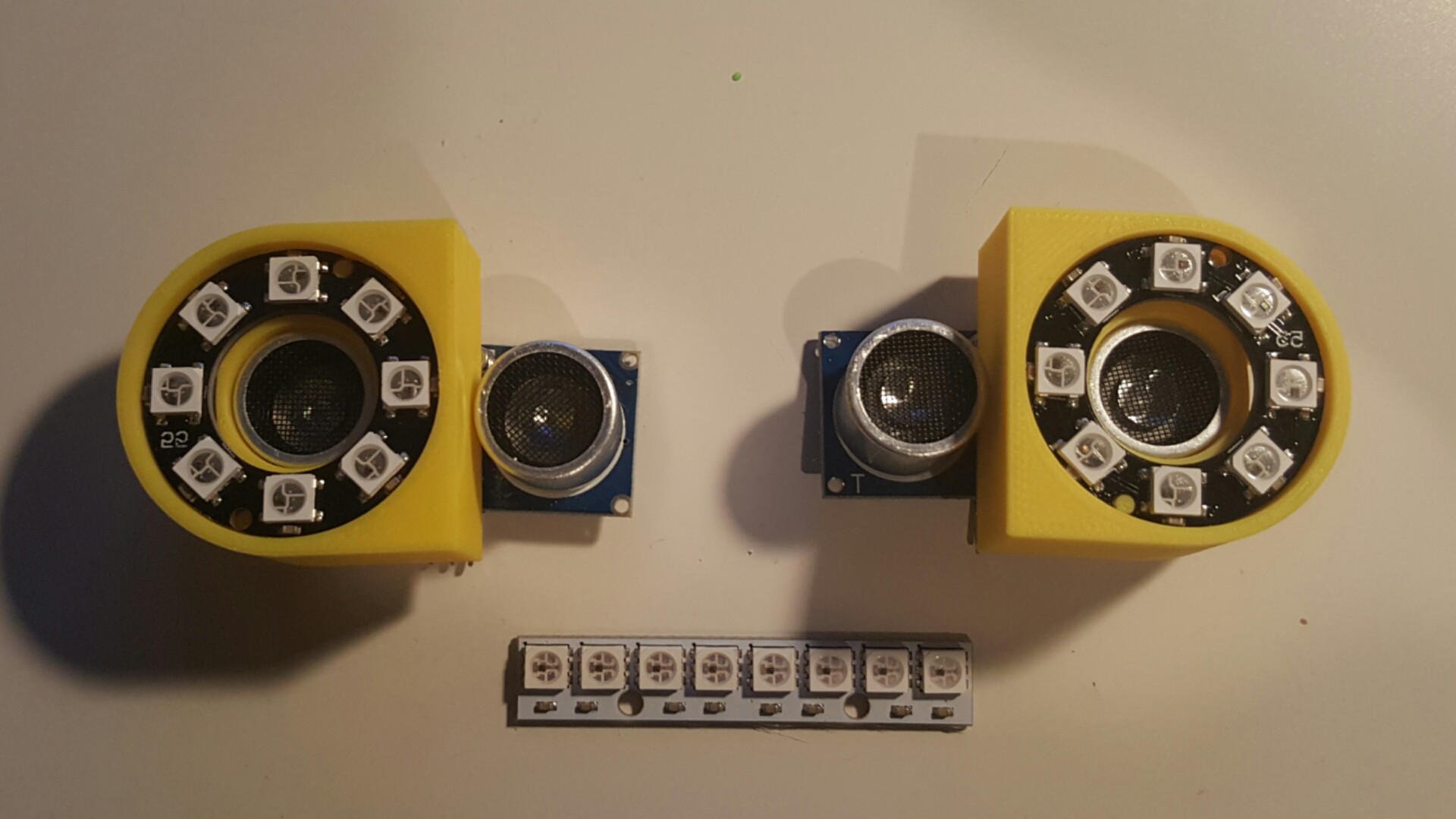 and next up printing is this peace, a mount for the servo eye brows.