The primer is dry. My lab bench legs are dark/wine red, so the shelf thingy will get red, too: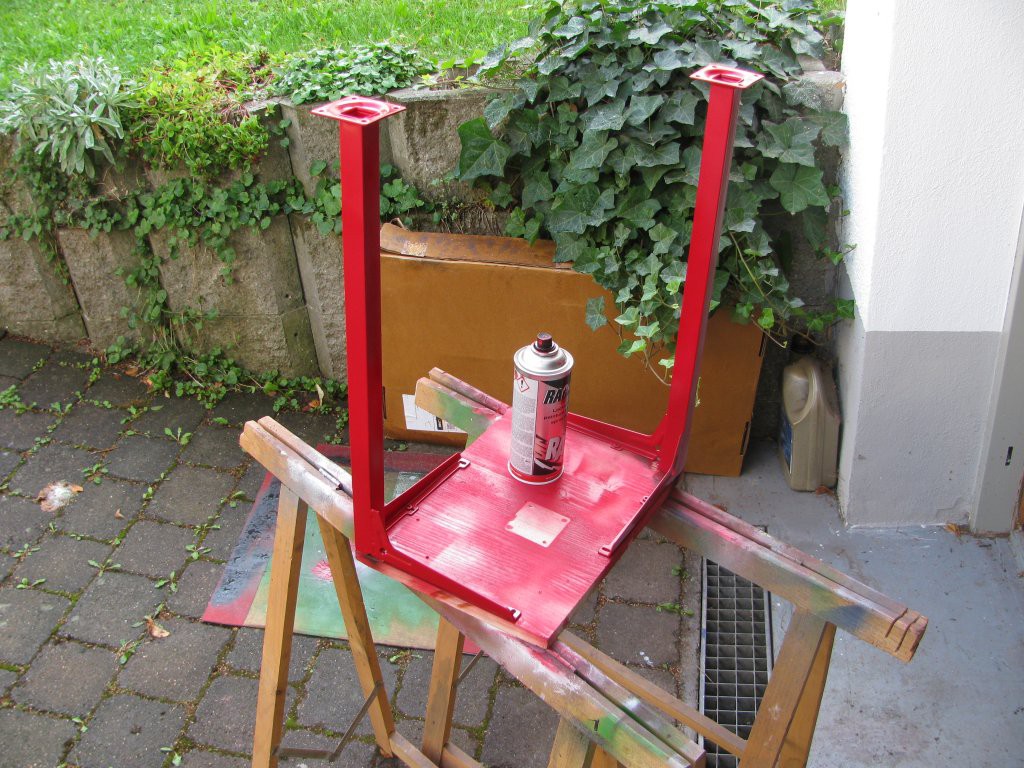 Daytime job time!:

Mounted on the 1200 x 300 x 18 mm fake wood thing: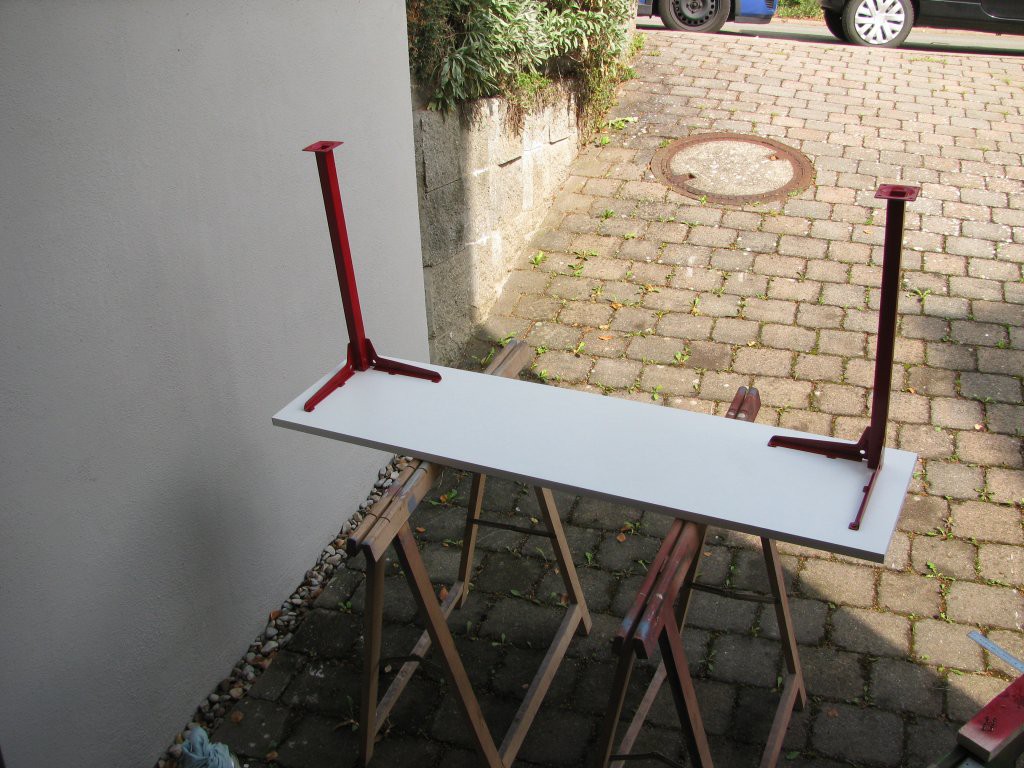 Four 5mm screws per leg mount the shelf thing on the table (fake table top used for test):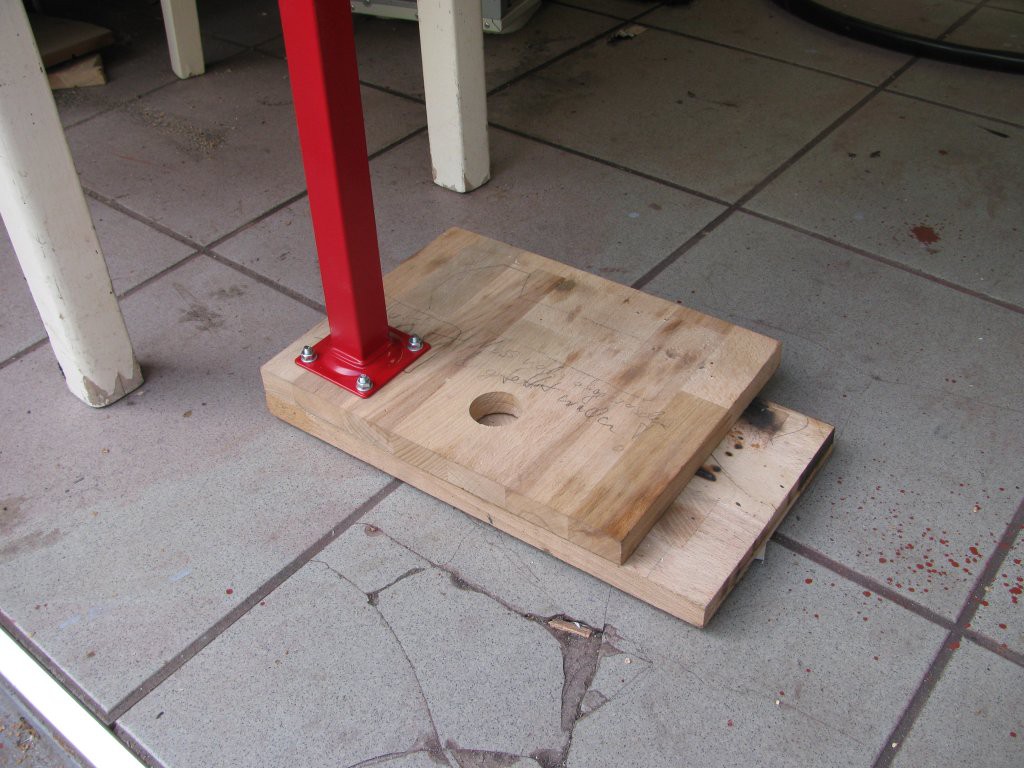 Time for a massive stablity/strength test. Choo-choo!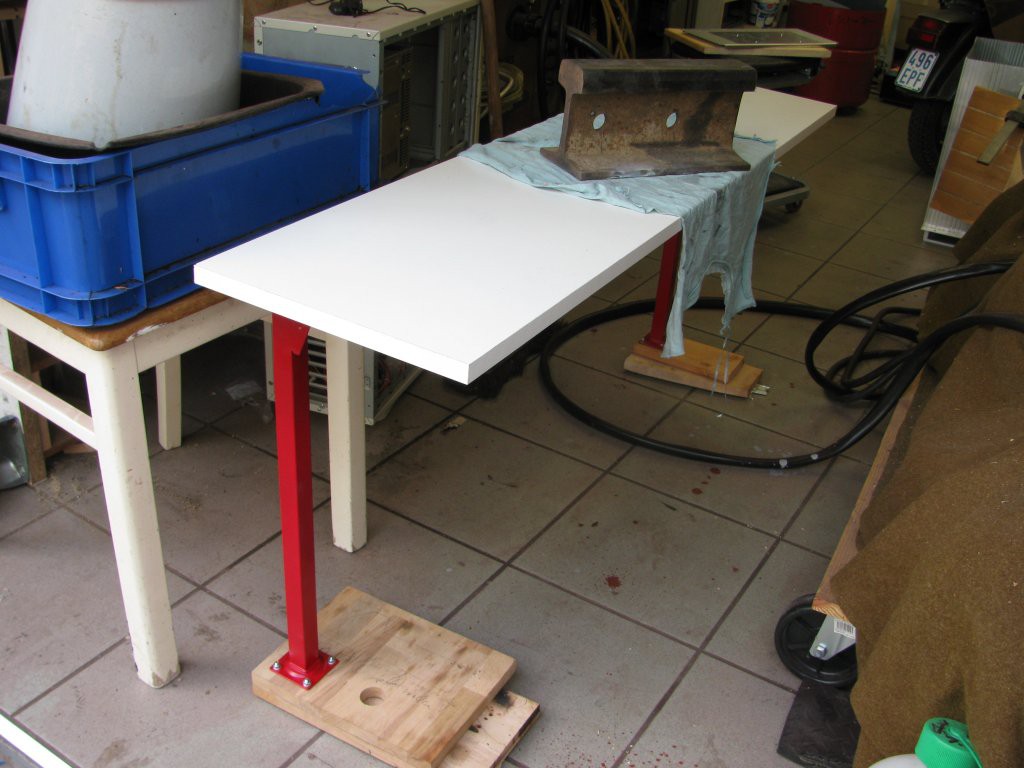 In the meantime the mailman delivered a special ingedient, originating from the far east, just in time:
www.amazon.de/gp/product/B00IIT39U8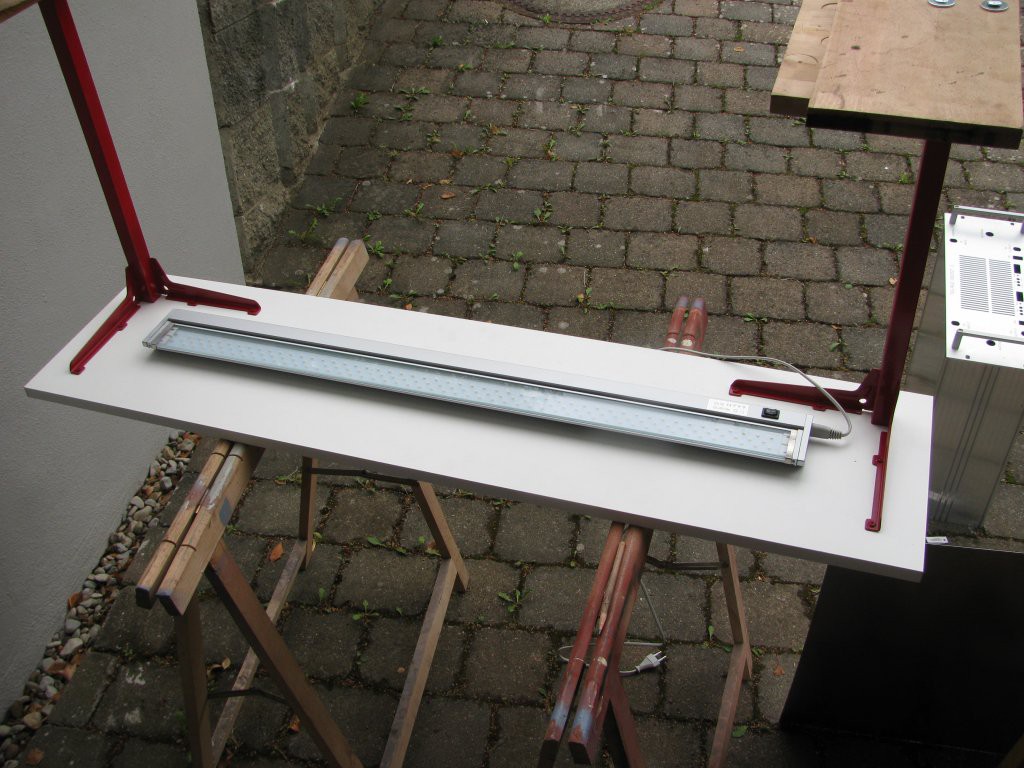 Bright!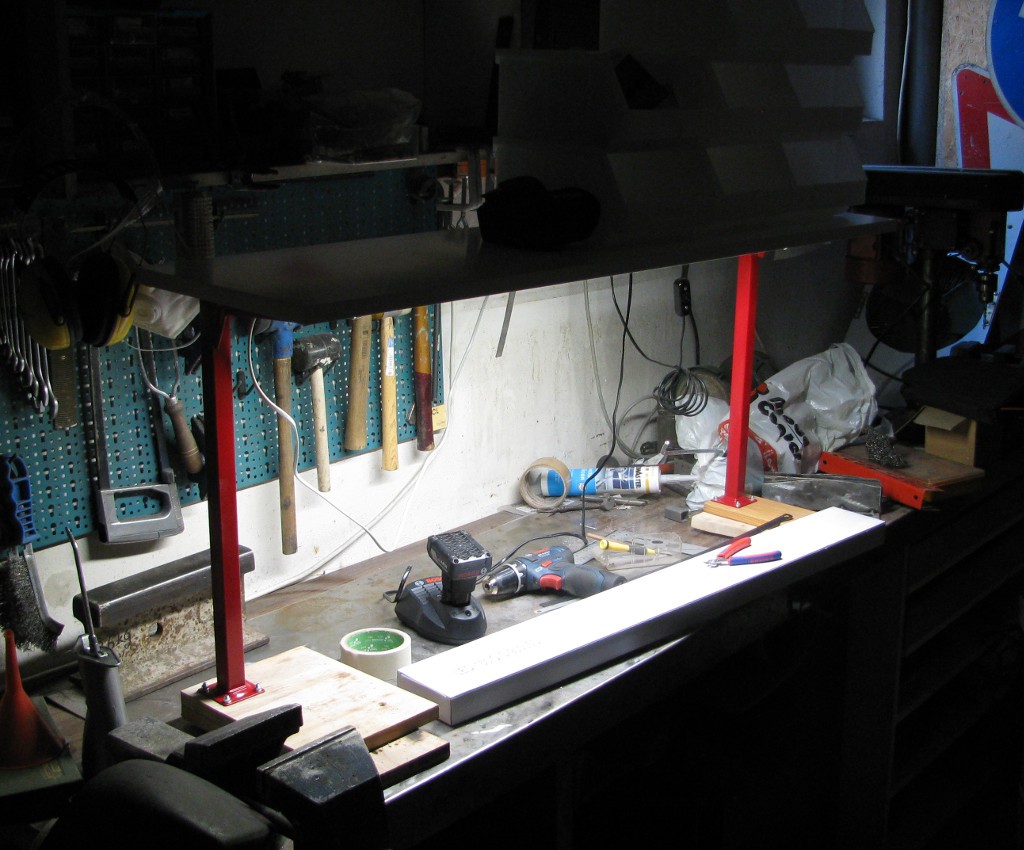 Todo:
- clean up electronics lab bench (*sigh*...)

- mount shelf thing on electronics lab bench
- arrange electronics gadgets around
- take pretty pictures
- fix the motor control board with burn marks some insects liked to short out that waits for repair (= lab bench cleanup) for some time
I plan to put the usual test gear on the shelf. Stuff with too much/stiff wires or a digital scope (viewing angle) may still get on the bench itself. In addition, I'll add a linux driven thin client/barebone, TFT display, ... for datasheet/schematic/... lookup + music playback.
Btw. lesson learned: Don't place your trusty cordless drill battery charger that got air vent holes on the top near a source of metal chips...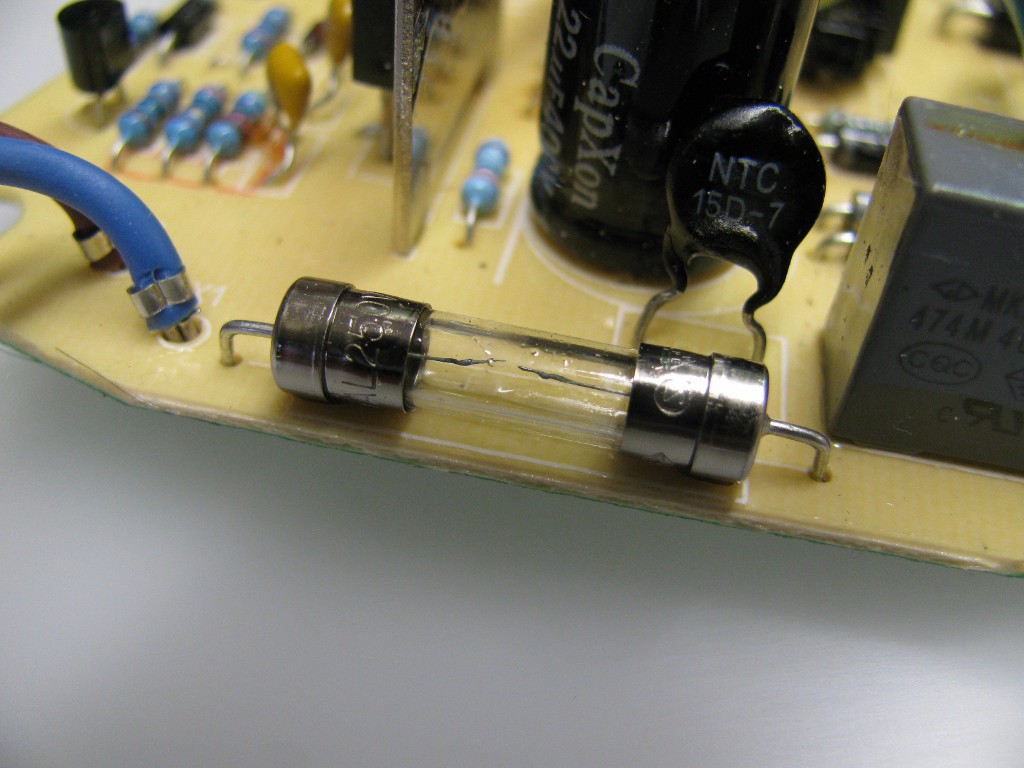 Whoops -.- , warranty voided, metal chips removed, 10 cent fuse replaced, runs again.