This is the list of available and planned Hexabitz modules. We will update regularly as things change :)
Module Stages
Each Hexabitz module goes through six different stages from its inception to mass production:
Concept        The module functionality is laid out and major components chosen.
Design           Hardware design is complete.
Testing          Module is prototyped and being tested.
Alpha             Initial firmware and hardware are ready for a limited public release.
Beta               Expanded public release with production-ready hardware and mature firmware.
Production   Module is mass produced and firmware is stable.
Note: Some module names (part numbers) have changed. The list below shows new and old names. When there is a conflict, the old name is listed between parenthesis.
---
Modules
H00R00
Silkscreen artwork / logo
Stage: Alpha
H00R00-M
M2/M3/M4 mounting hole
Stage: Alpha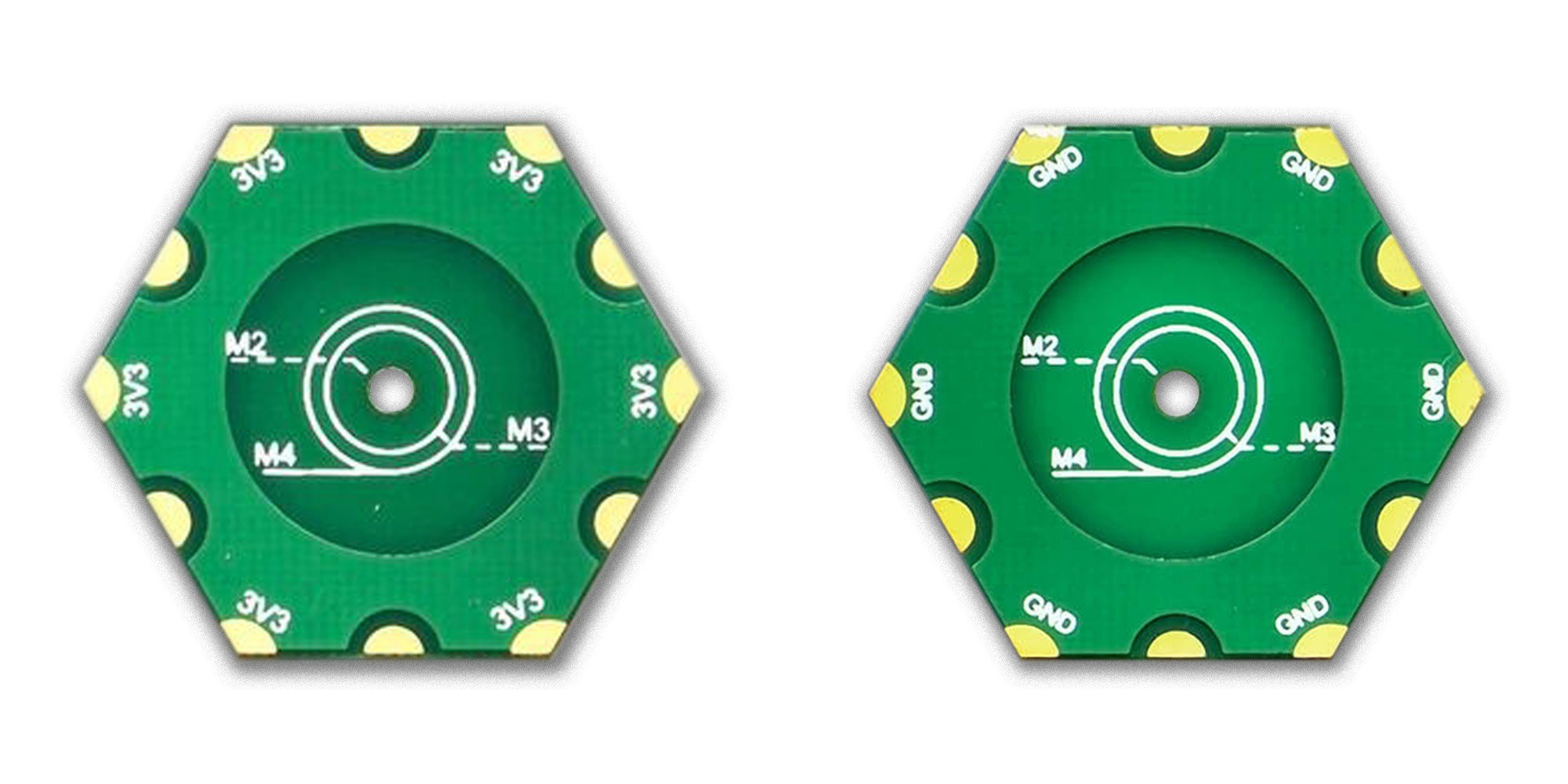 H00R00-H
Silkscreen artwork / logo
Stage: Alpha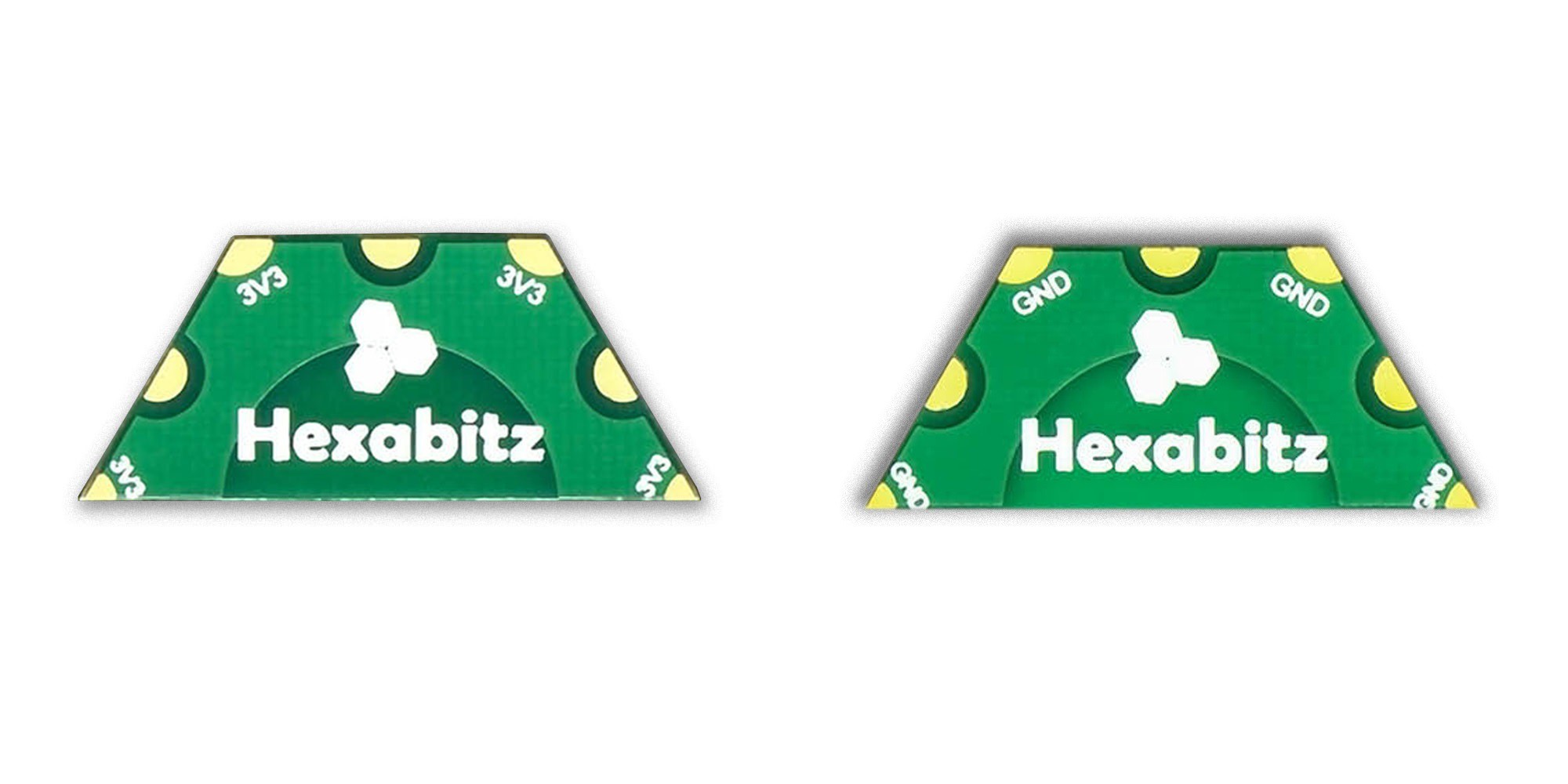 H00R00-MH
M2/M3/M4 mounting hole
Stage: Alpha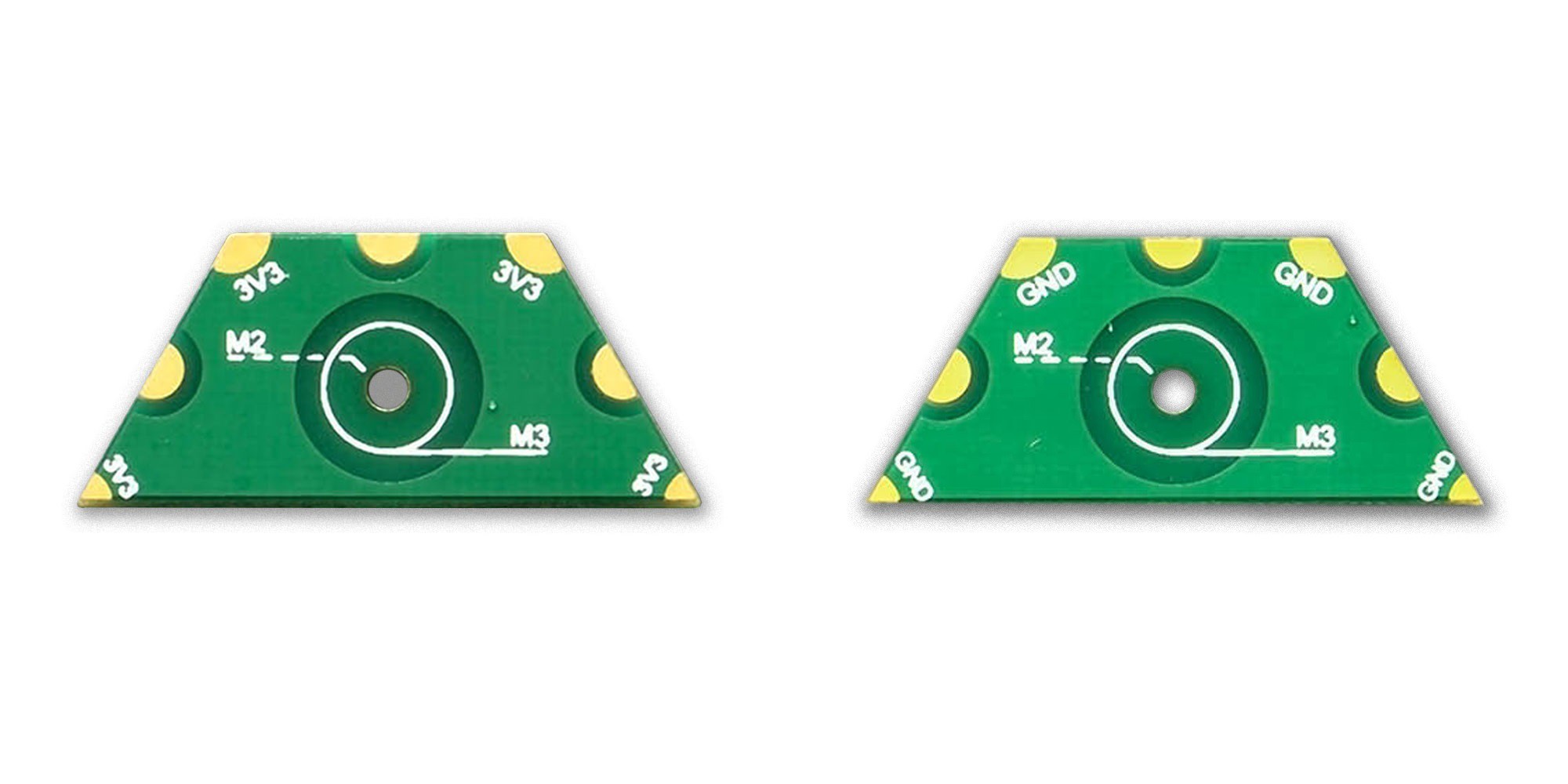 RGB LED
Stage: Alpha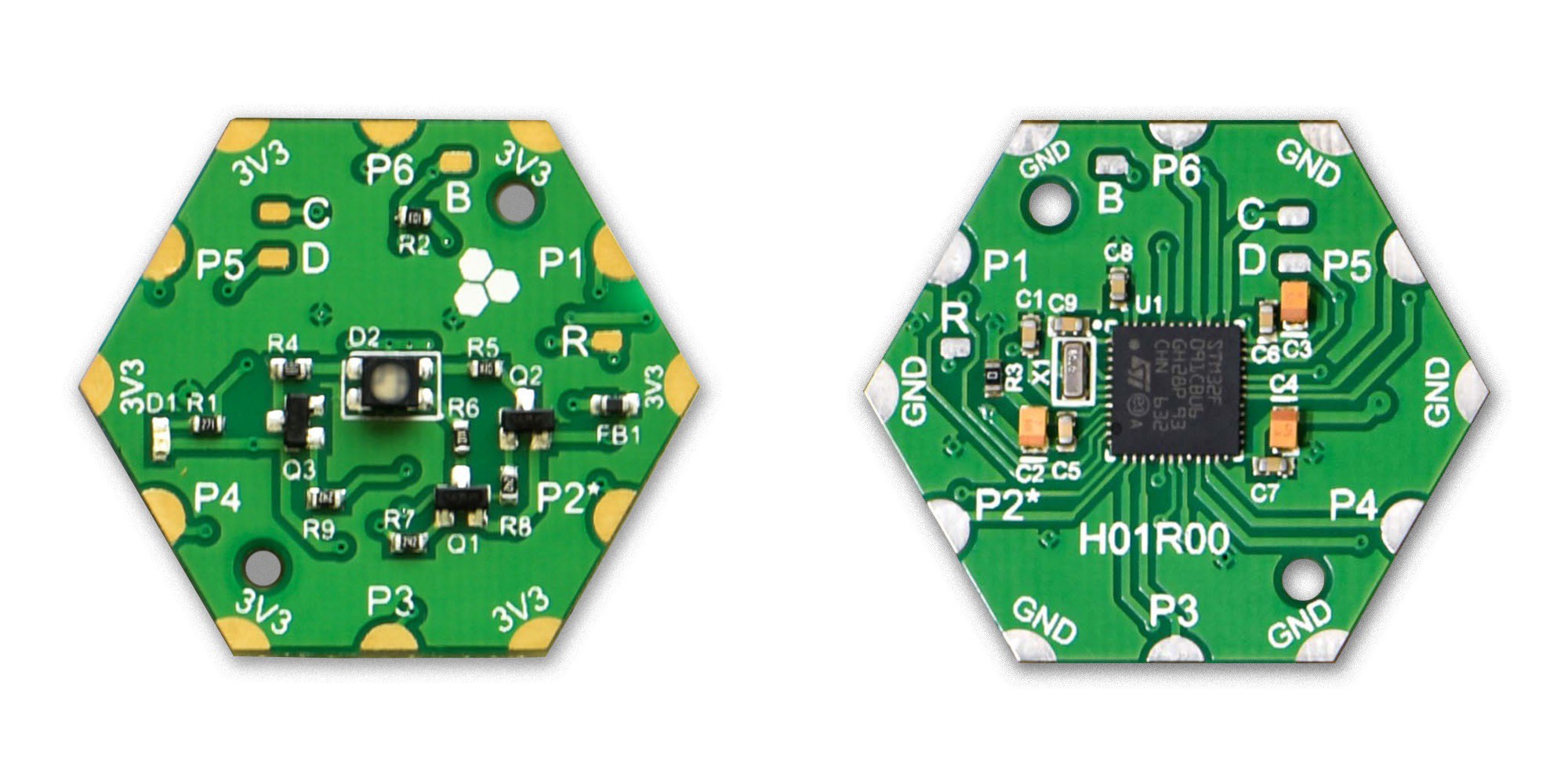 ---
H01R20
3 x RGB LED
Stage: Design
---
P01R00
RGB LED
Stage: Alpha
---
H03R00-B
3.3V / 1A DC-DC Buck Power Supply With Barrel Jack DC Input
Stage: Concept
---
3.3V / 1A DC-DC Buck Power Supply With Terminal Block Input
Stage: Alpha
---
P03R00
3.3V / 1A DC-DC Buck Power Supply With Terminal Block Input
Stage: Design
---
2 x CR2032 Coin Cell Lithium Battery Holder In-parallel
Stage: Alpha
---
2 x CR2032 Coin Cell Lithium Battery Holder In-series
Stage: Alpha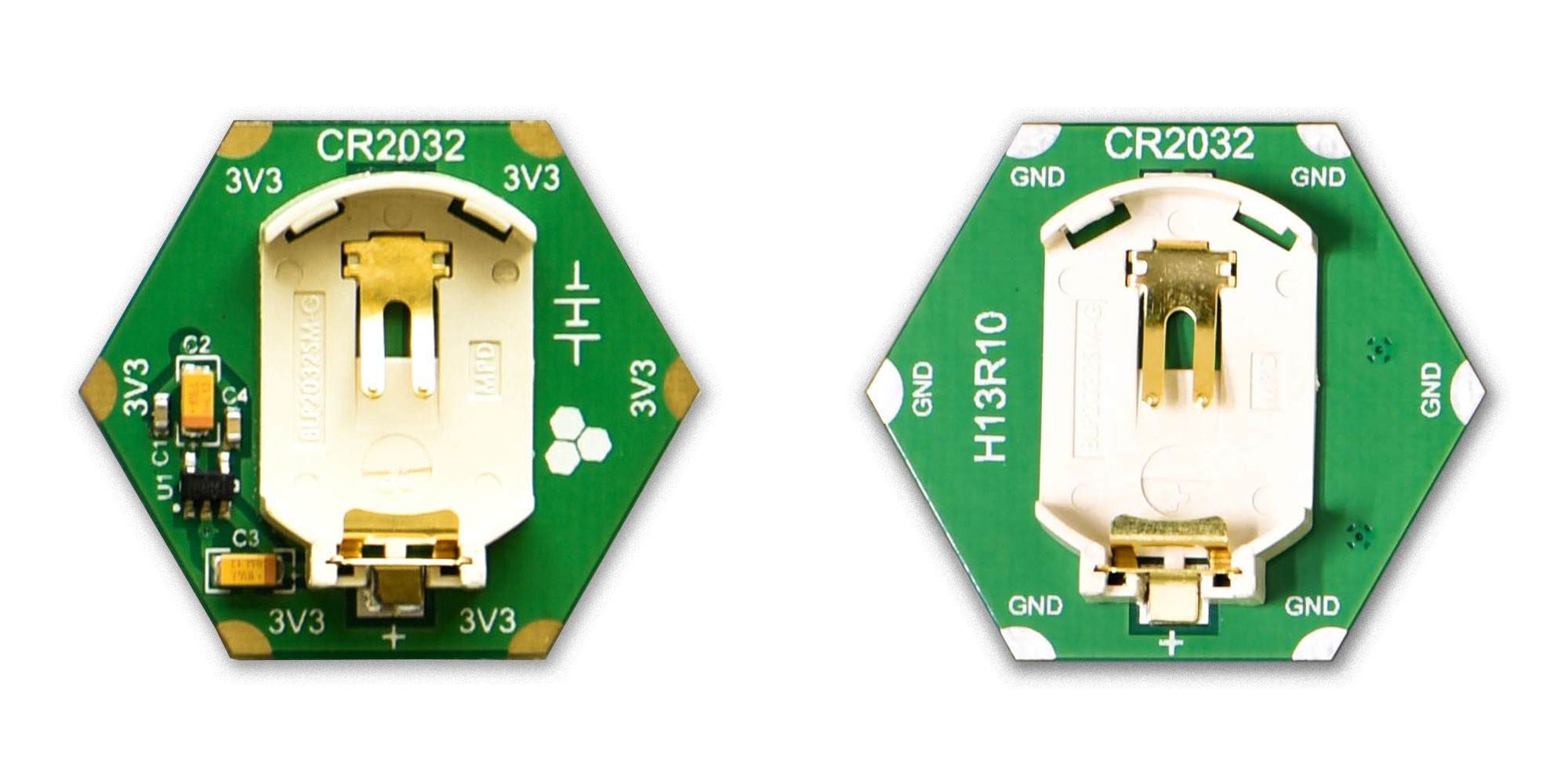 ---
H05R00-B
1S Lithium-Polymer Battery Charger With Barrel Jack DC Input
Stage: Concept
---
H05R00-C
1S Lithium-Polymer Battery Charger With USB-C Input
Stage: Concept
---
H05R00-M
1S Lithium-Polymer Battery Charger With Micro USB-B Input
Stage: Concept
---
H05R00-T
1S Lithium-Polymer Battery Charger With Terminal Block DC Input
Stage: Concept
---
H07R30 (H04R00)
Audio Speaker and Headphone Jack
Stage: Testing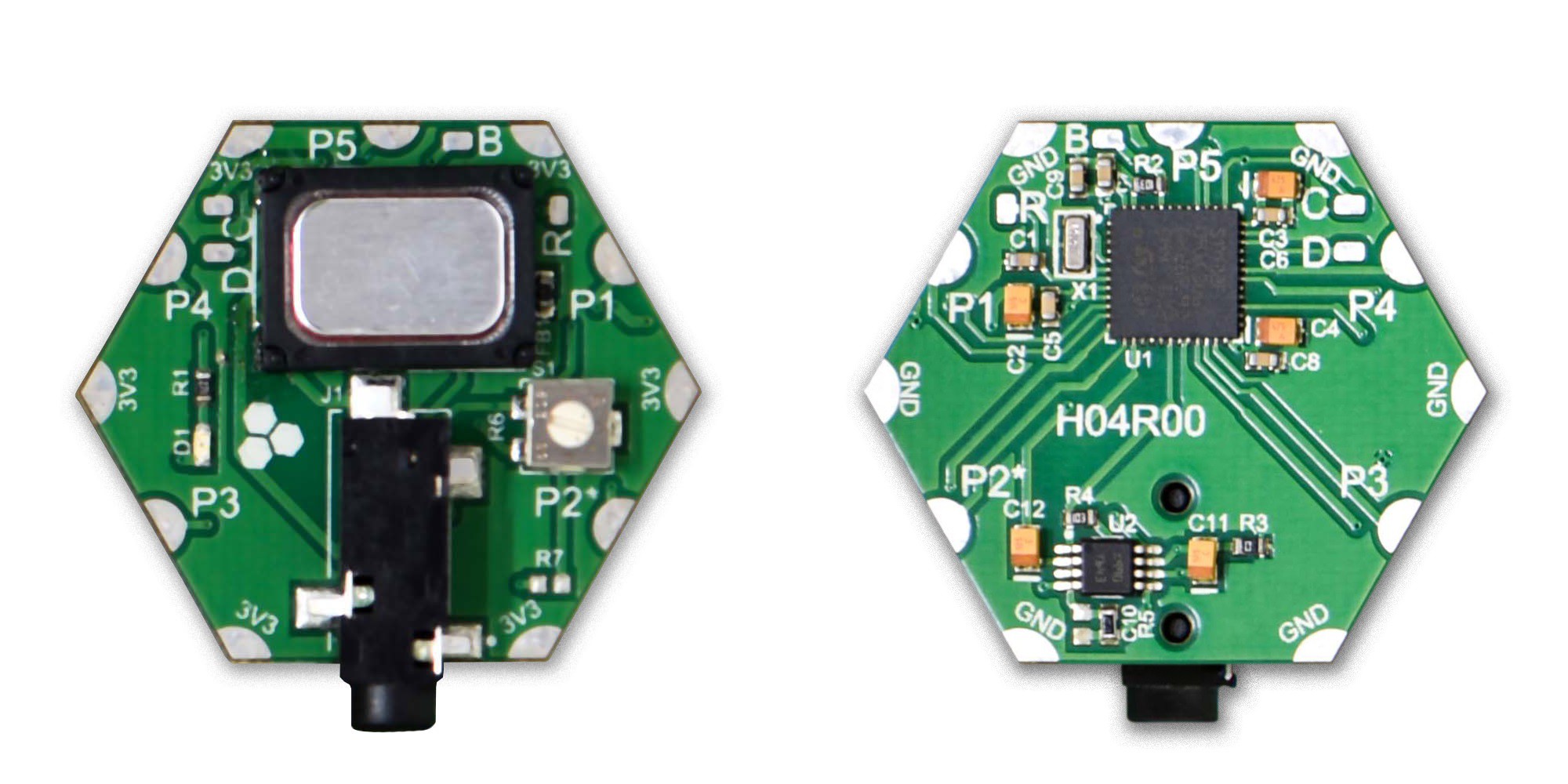 ---
P07R10
Audio Speaker
Stage: Design
---
H08R60 (H23R00)
Time-of-flight IR Sensor
Stage: Alpha
---
H09R00
Thermocouple Temperature Sensor
Stage: Design
---
H0AR30
MEMS Microphone
Stage: Design
---
H0AR90 (H12R00)
Sensor Hub (Temperature, Humidity, Ambient Light, Color, Microphone, IR Motion Detector)
Stage: Testing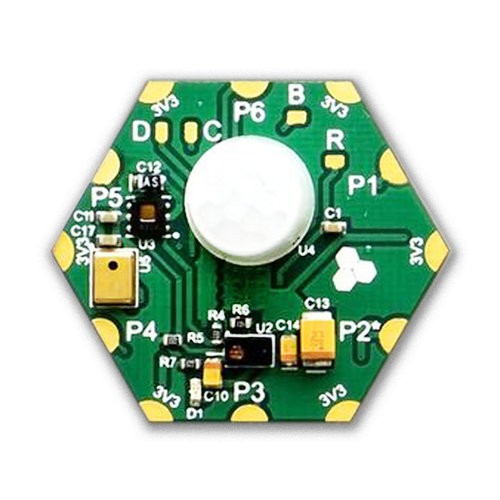 ---
600 VAC / 1.2A Solid State Relay
Stage: Alpha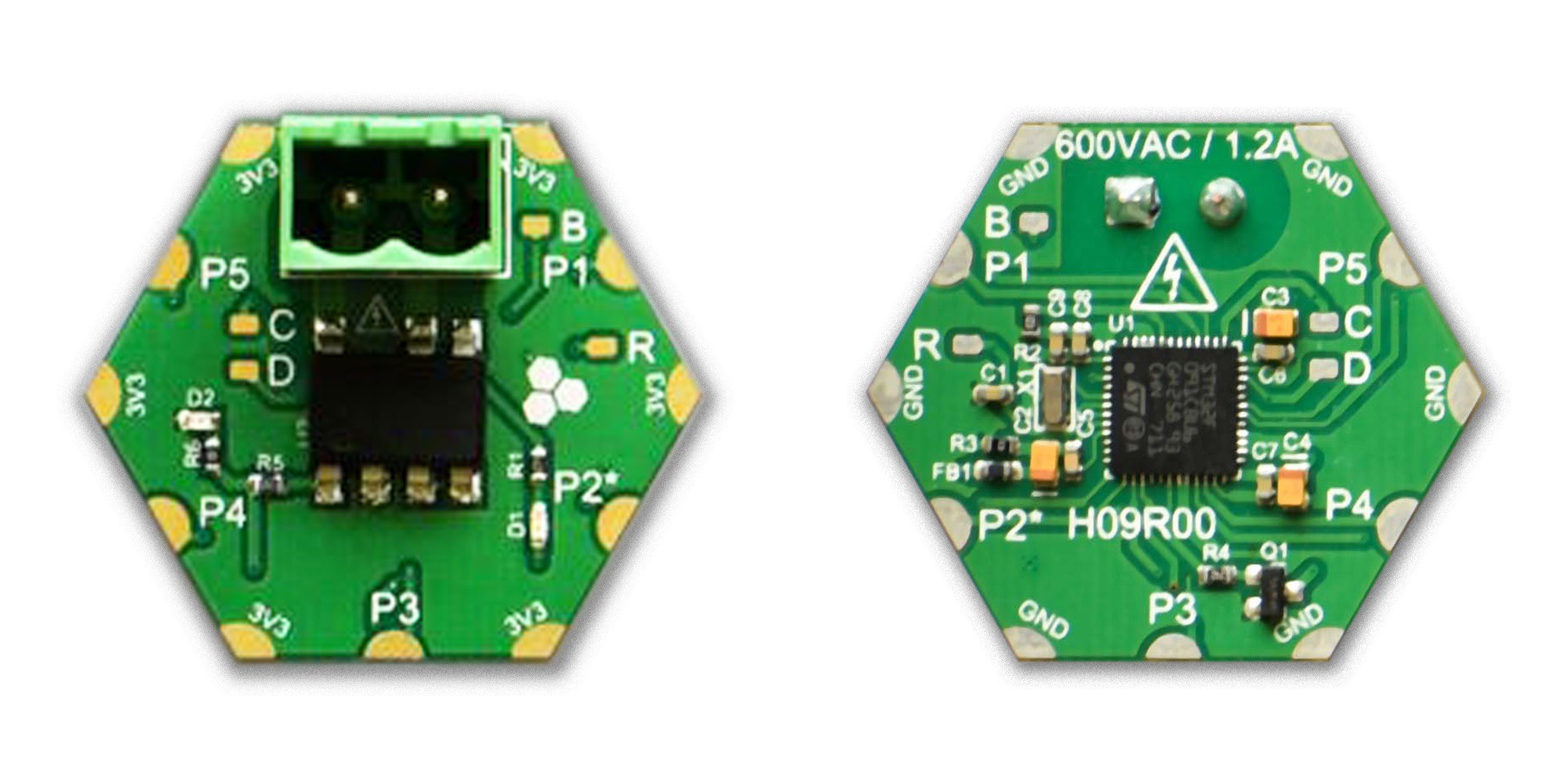 ---
H0BR40 (H21R00)
3-axis Inertial Measurement Unit (IMU) + 3-axis Digital Compass
Stage: Testing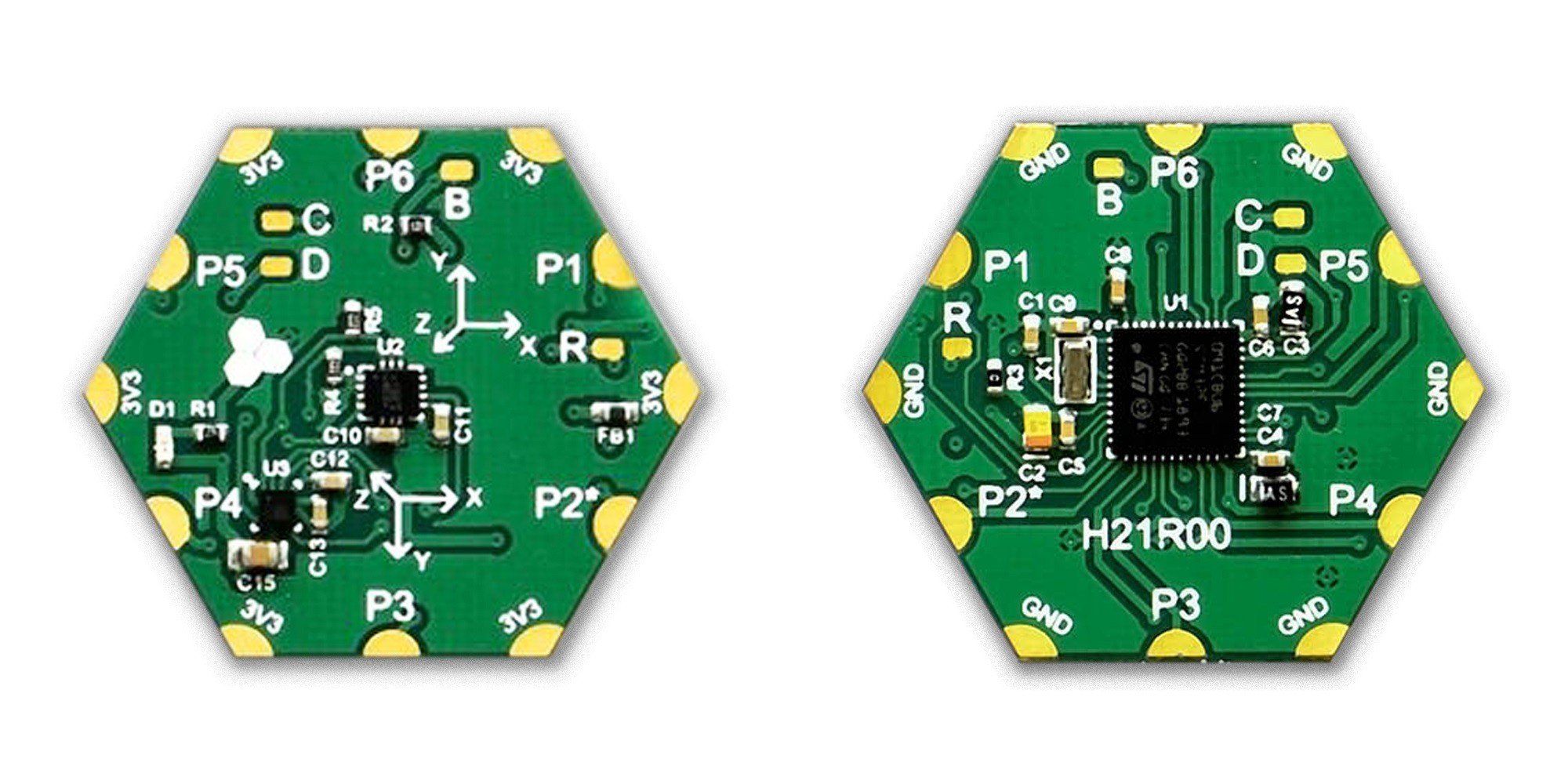 ---
H10R40
Thumb Joystick
Stage: Design
---
H12R00-V
Industrial Analog Input 0-10V / 0-5V
Stage: Testing
---
H12R00-I
Industrial Analog Input 4-20mA
Stage: Testing
---
H13R70
8-input Industrial Digital Serializer
Stage: Design
---
H17R00
3A Stepper Motor Drive
Stage: Design
---
H18R00 (H24R00)
11V / 1.8A Brushed DC Motor Drive
Stage: Testing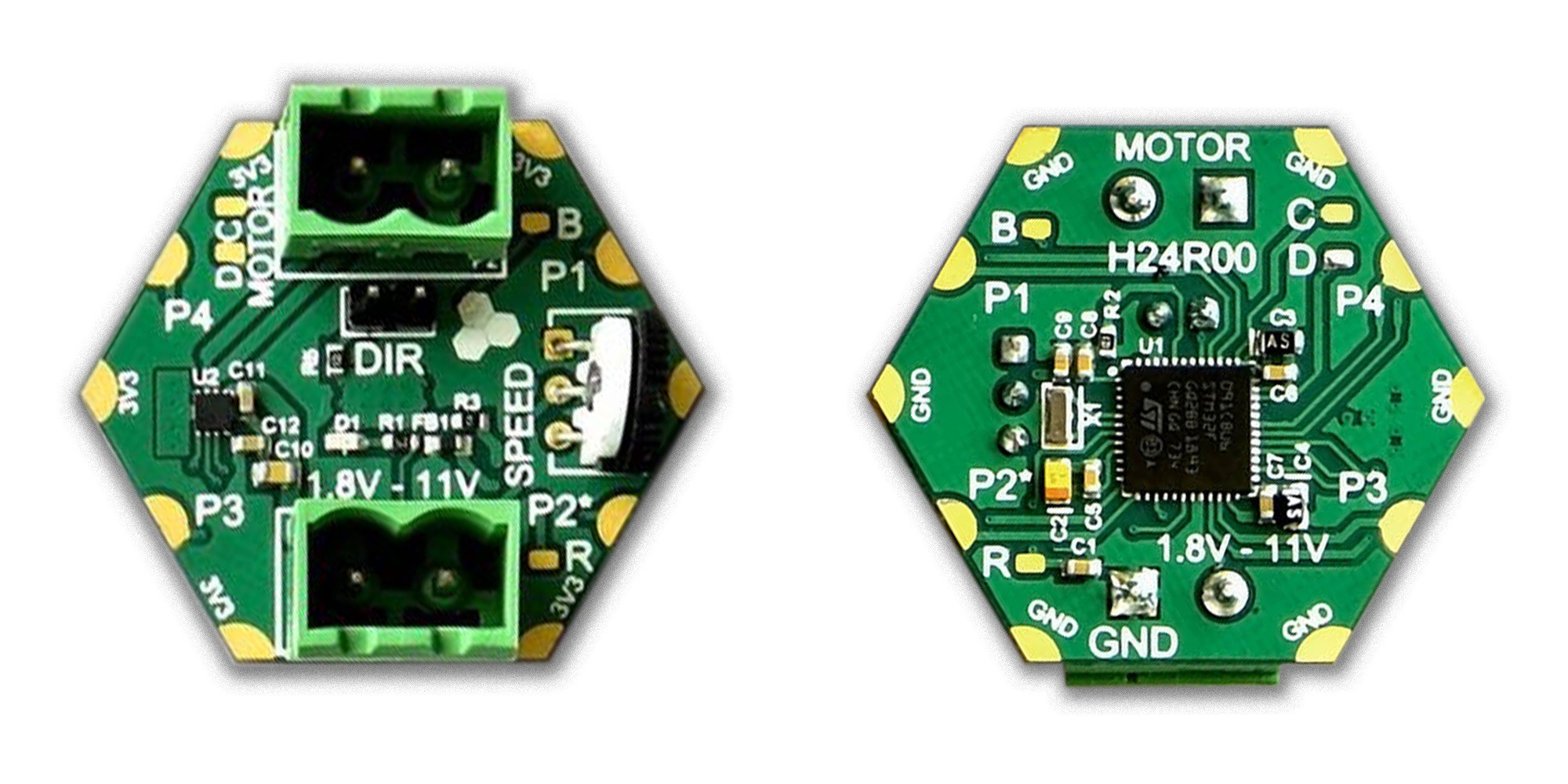 ---
H19R20
2.5A Sensored Brushless DC Motor Drive
Stage: Design
---
H1AR10 (H11R10)
USB-B-to-UART Converter
Stage: Alpha
---
H1AR20 (H11R20)
Mini USB-B-to-UART Converter
Stage: Alpha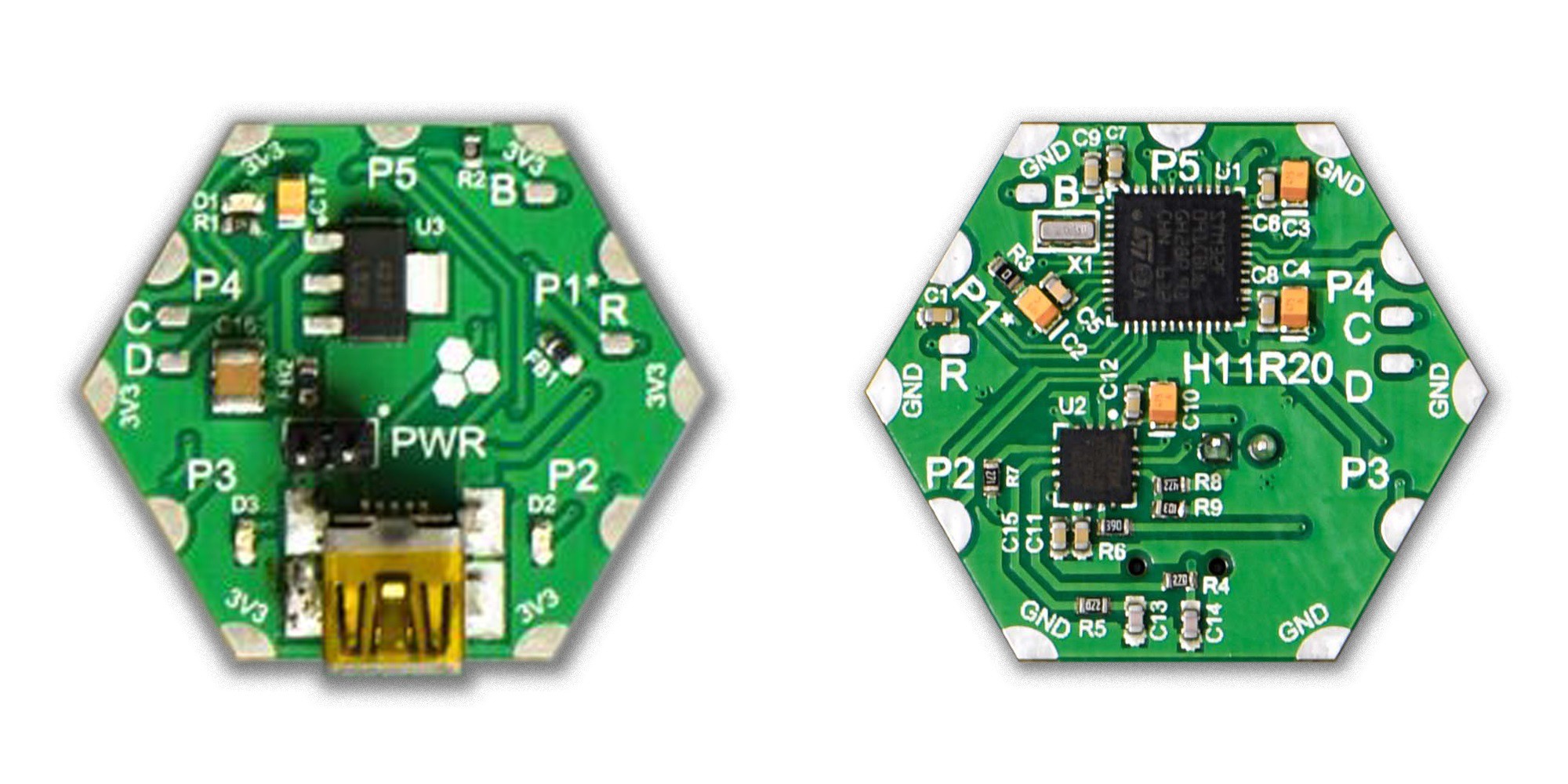 ---
H1AR30 (H11R30)
Micro USB-B-to-UART Converter
Stage: Alpha
---
H1AR40 (H05R10)
USB-C Mass Storage Device
Stage: Testing
---
Micro SD Memory Card
Stage: Alpha
---
H1DR10 (H10R00)
RS485 Serial Transceiver
Stage: Testing
---
H1DR20
CANBus Serial Transceiver
Stage: Design
---
H1DR50 (H17R00)
10Base-T Ethernet
Stage: Testing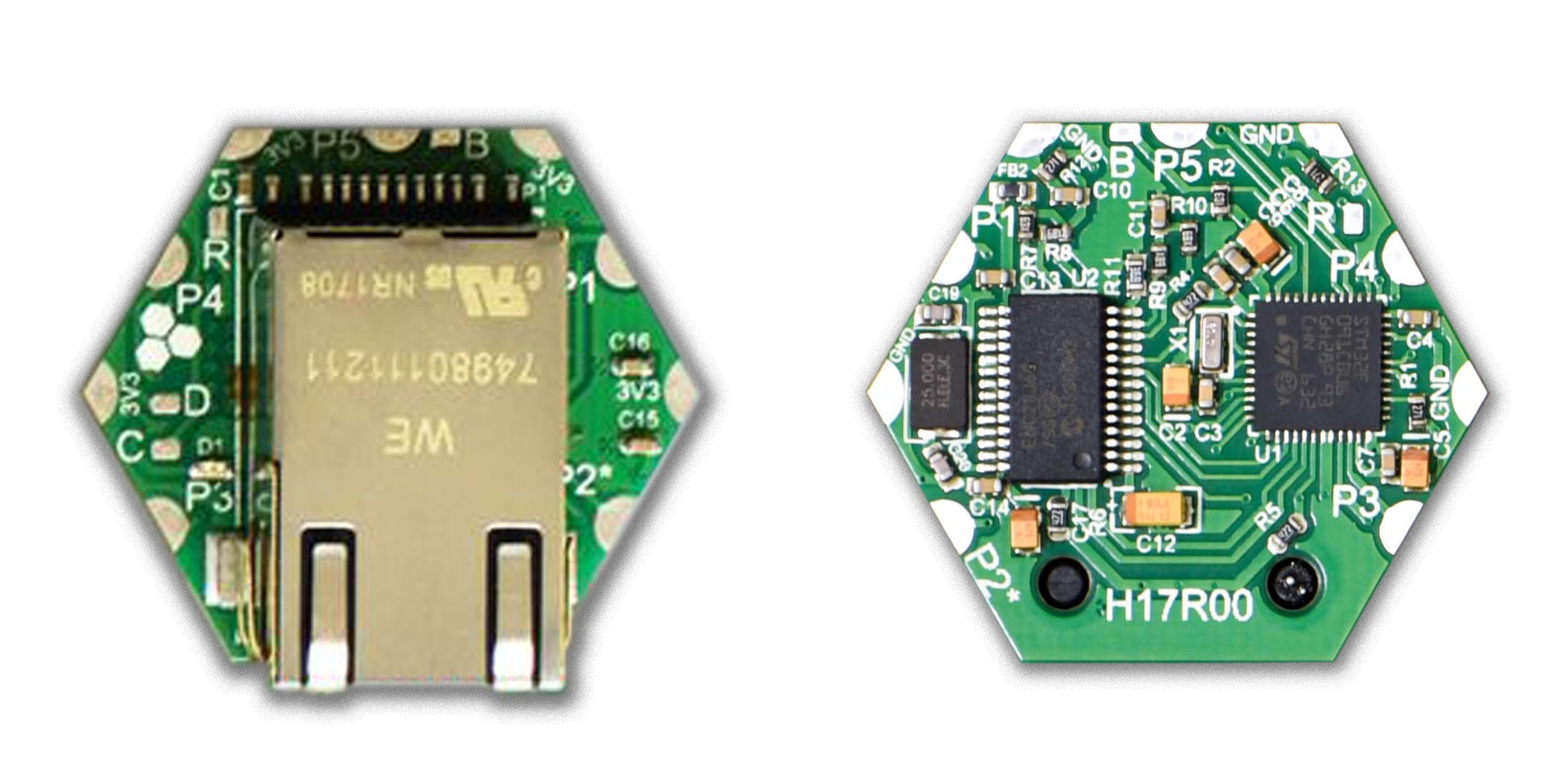 ---
H1FR00
Sub-GHz Long Range RF
Stage: Design
---
H21R00
2.4 GHz Wifi
Stage: Concept
---
H23R00
Bluetooth V4.0 HCI
Stage: Testing
---
H23R10 (H02R10)
Bluetooth V4.0 Dual Mode
Stage: Alpha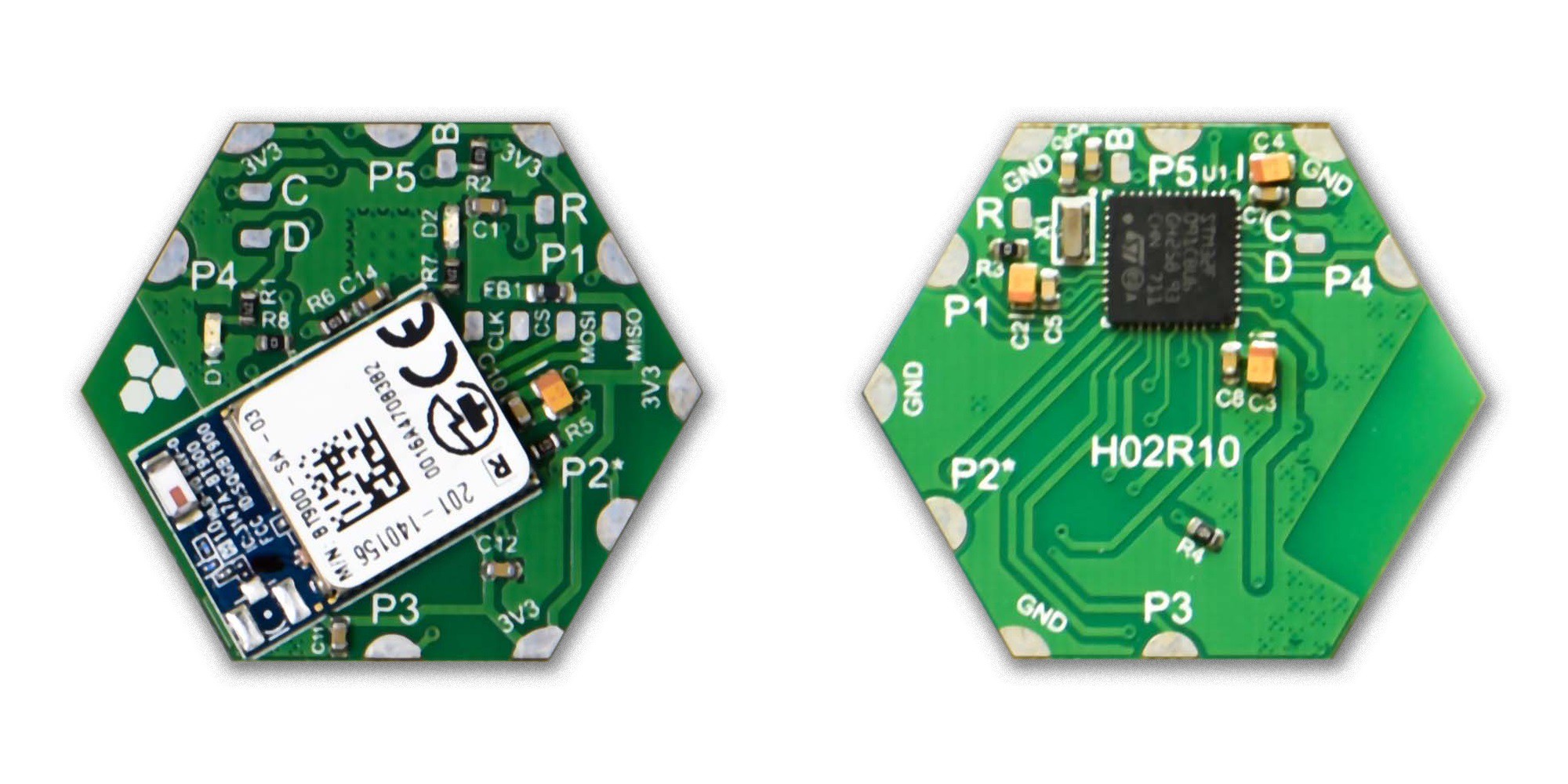 ---
H32R10
3.3V-to-5V / 1A DC-DC Boost Power Supply
Stage: Design
---