There is this slightly tiny issue where all the logged data makes no sense. A bit unfortunate for a data logger, yes, and one that's a bit harder to debug when dealing with a integrated circuit and not discrete components as previuously.

After clearing away the metadata the logged data looks like this, electrodes attached or not: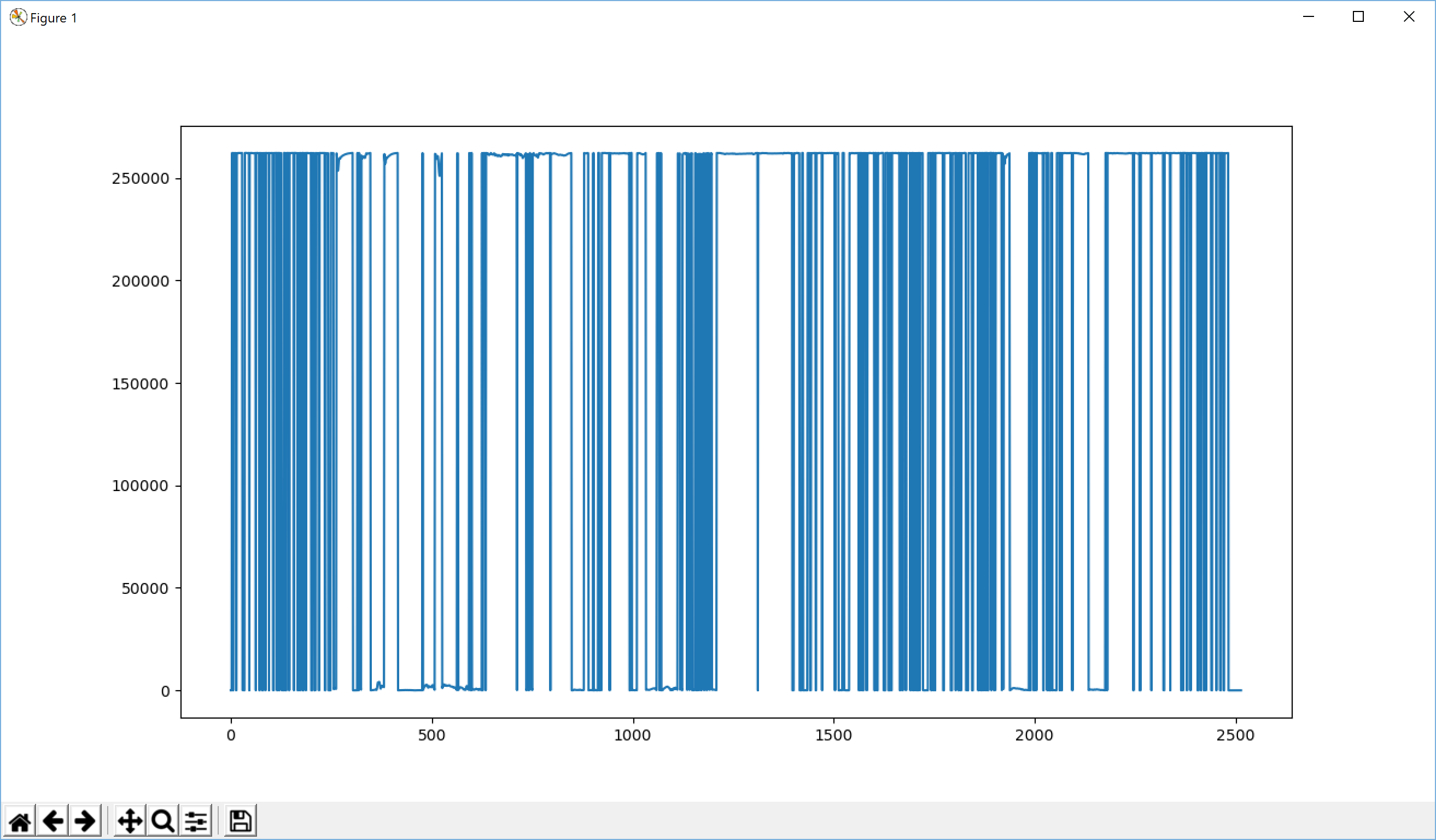 Reading from the MAX30003's status register might give us a slight clue, though: The PLL lock bit never clears from it's position, meaning the device never reaches a stable clock.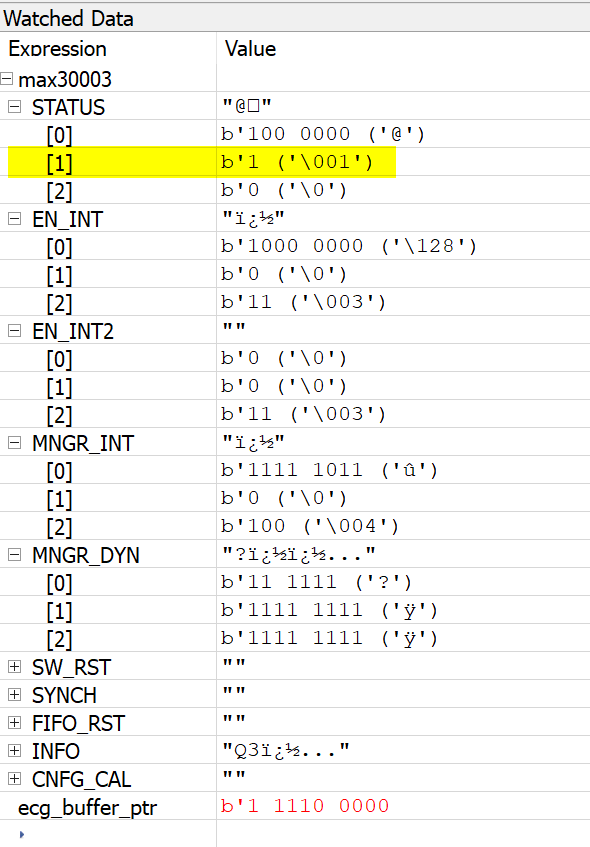 The internal clock of the MAX30003 is generated from the incoming 32.768kHz clock from the STM32's crystal driven LSE clock:


We can check the incoming clock for jitter: