Crisp PCBs underway! With bluetooth support!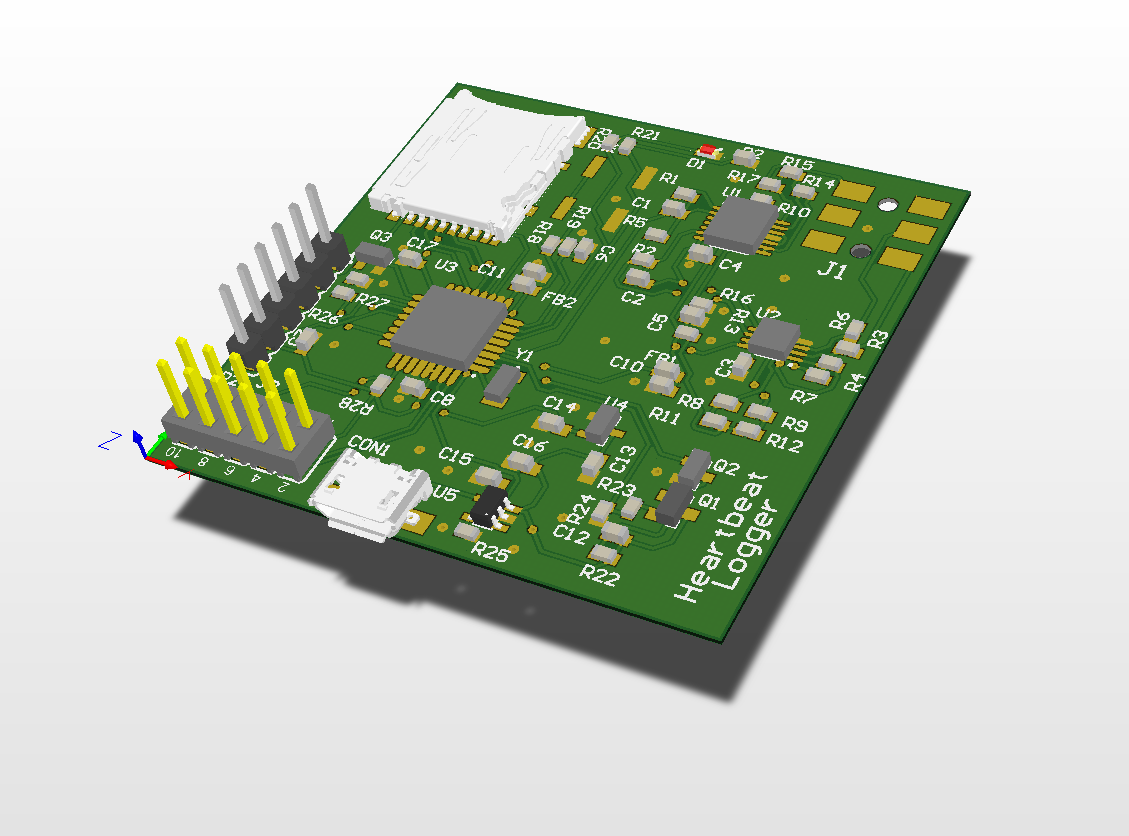 There were a couple of hardware bugs that needed fixing in the prototype, so here we go! The project was previously in Altium Designer, but to make it more accessible for you all, I've ported it to their free CircuitMaker software. Access the project with this link:
Heartbeat Logger in CircuitMaker

So what's new?

Support for the HC06 bluetooth module for live monitoring or wireless transfer
New micro controller -- the Atmel SAMD20.
The SD card now has a MOSFET to disconnect it from the 3.3V rail, to drastically prolong battery shelf life
The AFE draws it's power directly from a filtered micro controller pin
Measuring the remaining battery should now work
Two separate LEDs instead of one single red / green
2.54mm pin headers for SWD programming
Protection resistors between the electrodes and the instrumentation amplifier, caps removed
Battery connector moved to the underside of the PCB
Micro USB connector instead of mini
No USB data support, only charging
The board measures just below 5 x 5 cm and three pieces was ordered at OSH Park for $20 including shipping. I've made some PCBs in the past, but this baby will be my first to be manufactured! It will be arriving in about three weeks time and I am excited!