I have been working on so many projects that the CNC mill has slowed a little. I needed to go across town to machine a part and I kept putting it off. But I finally was over there and did the machining for the new motor mount. As always pictures are more interesting.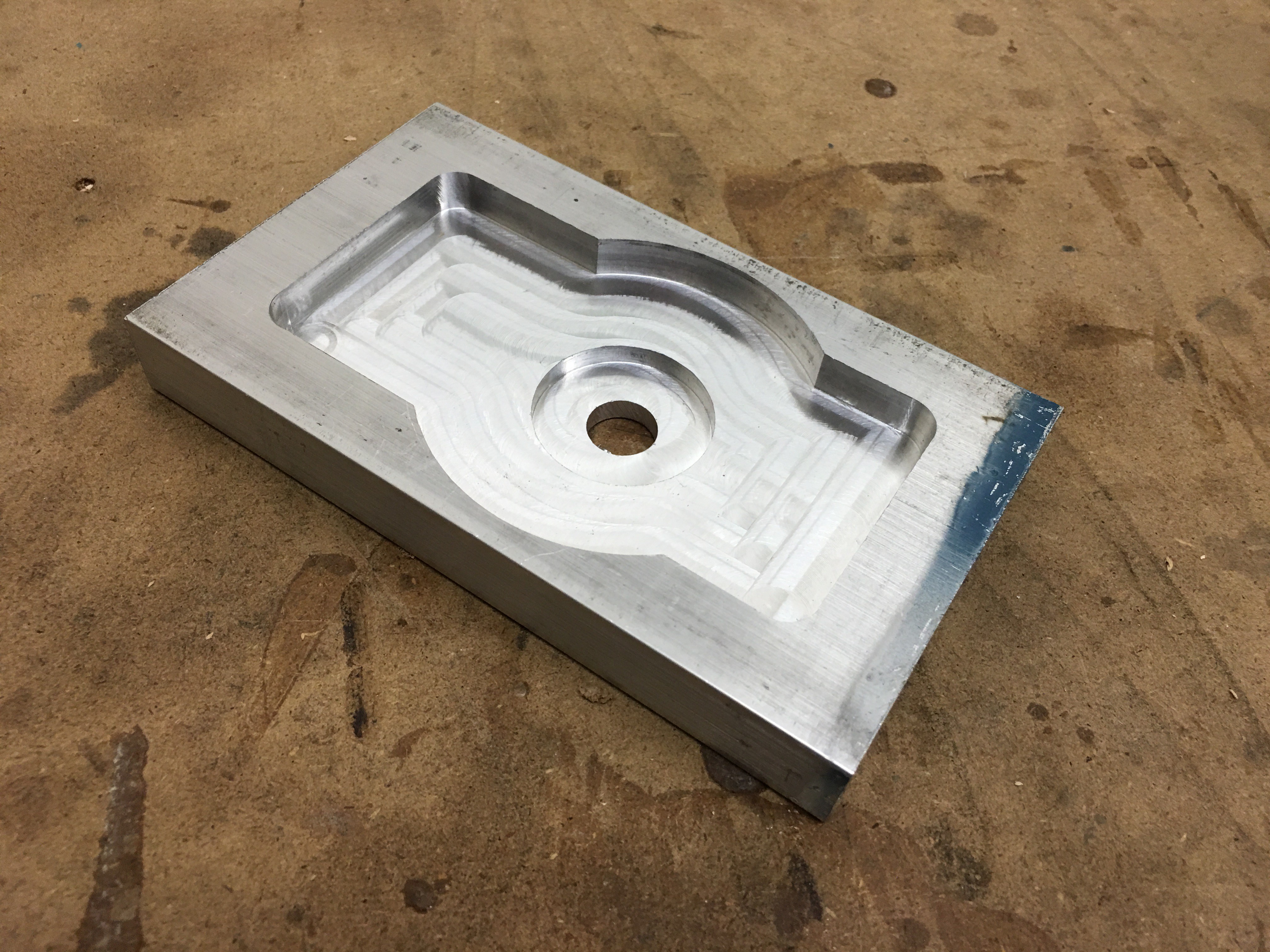 And the motor fits great. Now just gotta machine a few bolt holes and mount it together.
With the cnc milling part completed it was fairly straightforward to put it in a manual 3 axis mill and finish up the main shape. I used the center hole as a reference and drilled the motor mounting holes, and cut the ends shorter.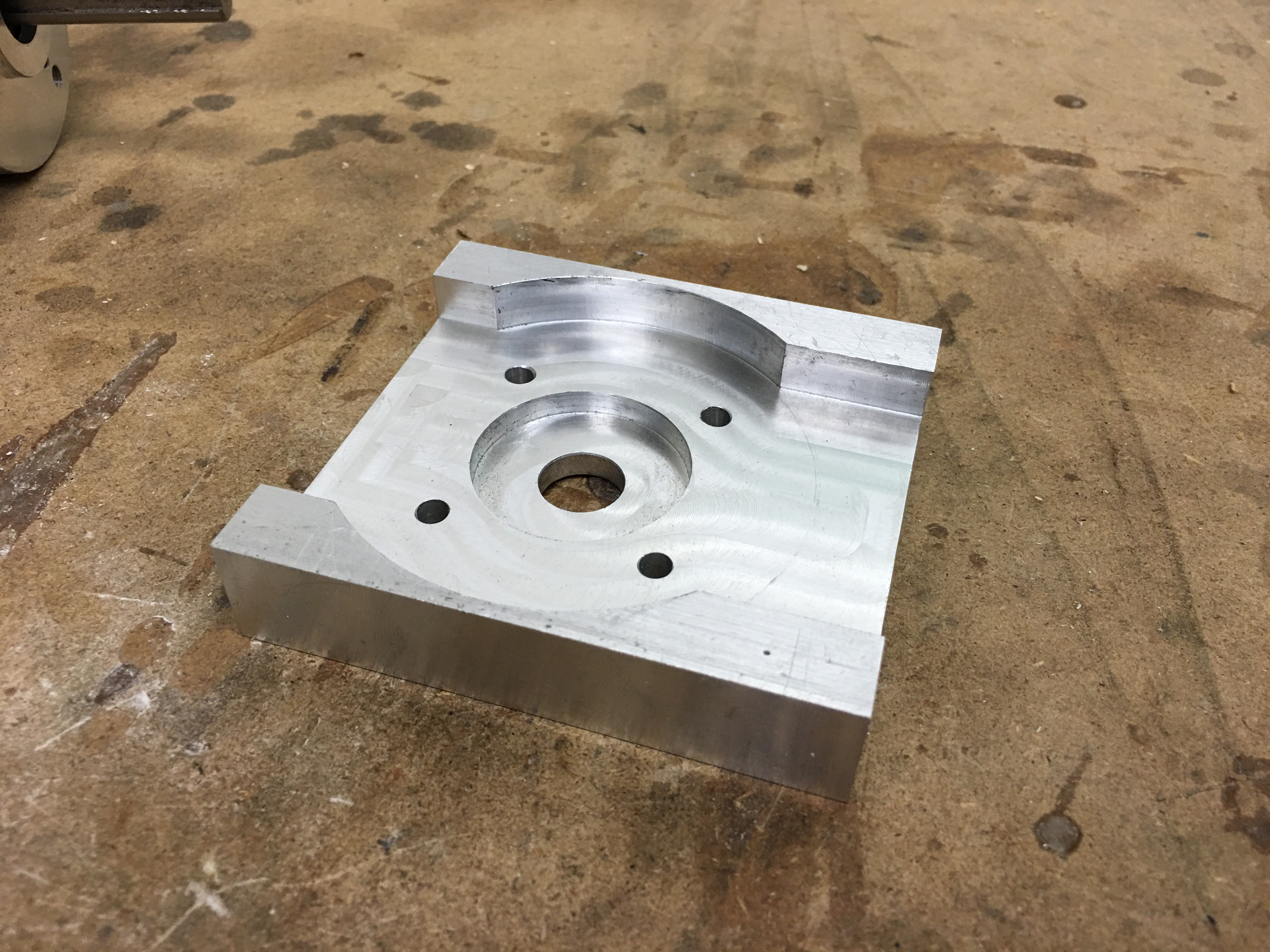 I also machined the width so that it would fit into my spindle mount and slide back and forth easily.