I was really lucky to get my hands on this old traffic light. I started by taking it all apart and washing off as much of the dirt and grim as I could. If you are lucky enough to get your hands on one, don't expect it to be clean.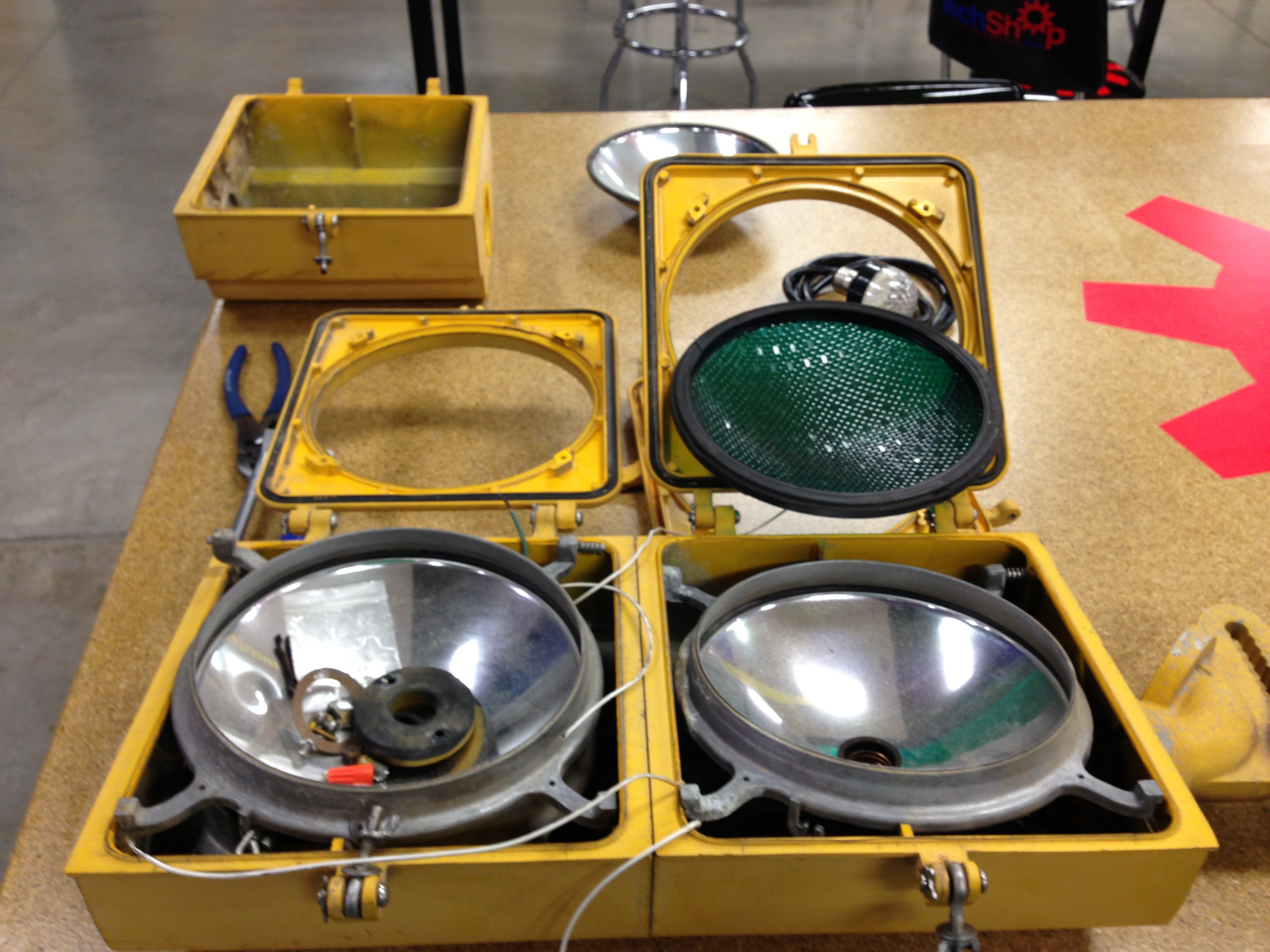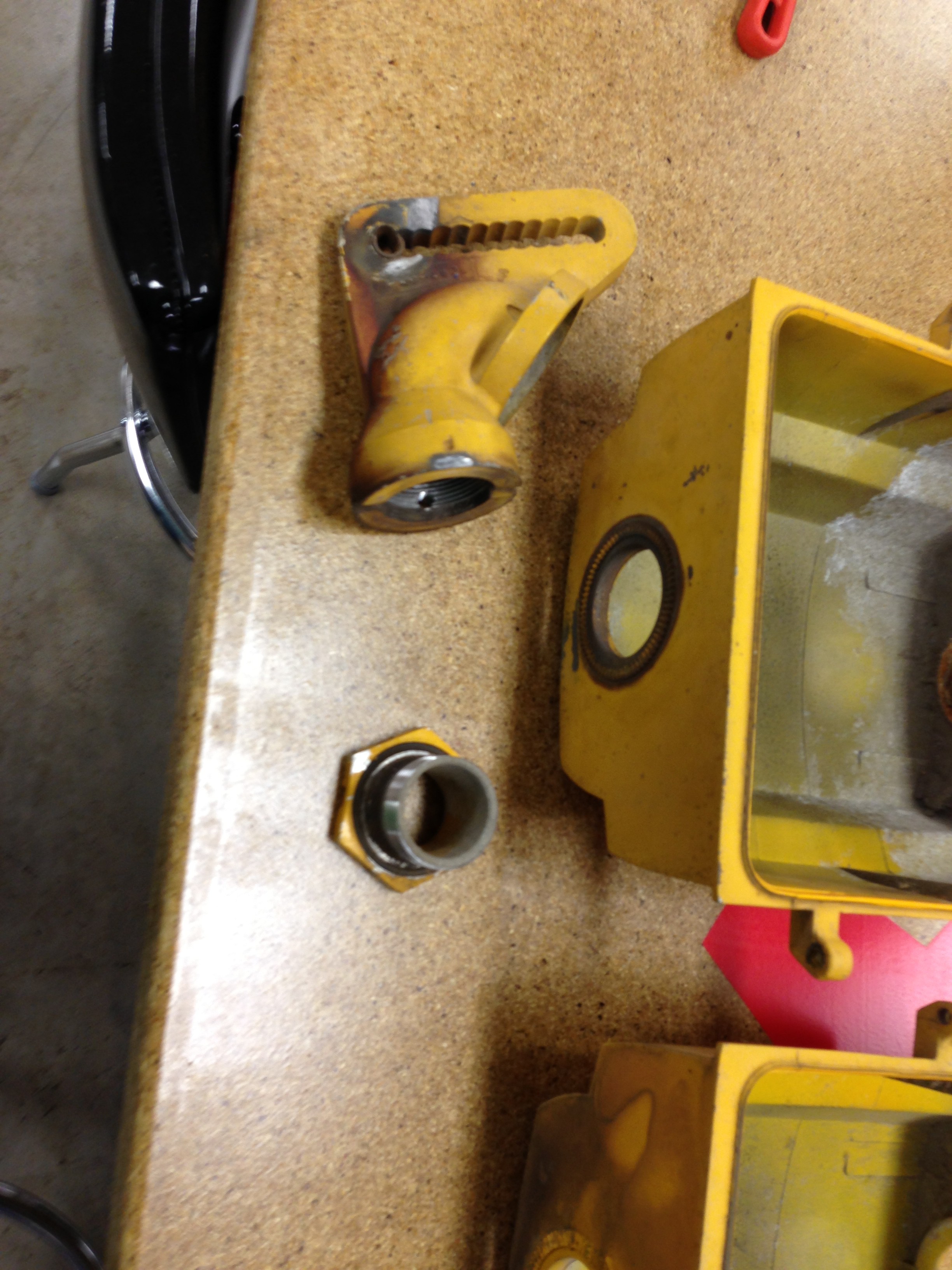 Next I sand blasted the whole thing. The traffic light is made of aluminum, so you gotta be careful when sand blasting it. Use low pressure and avoid really aggressive sand.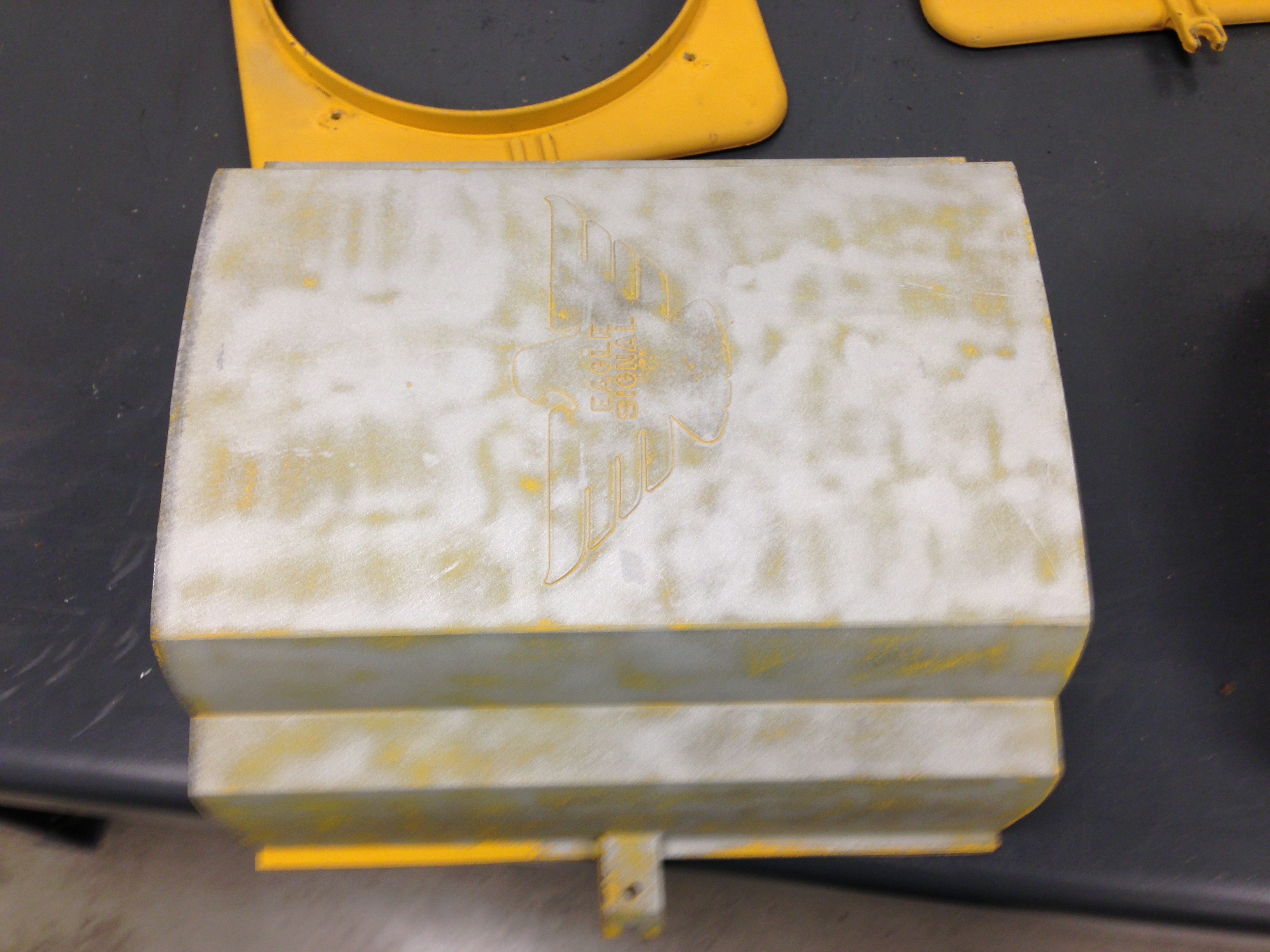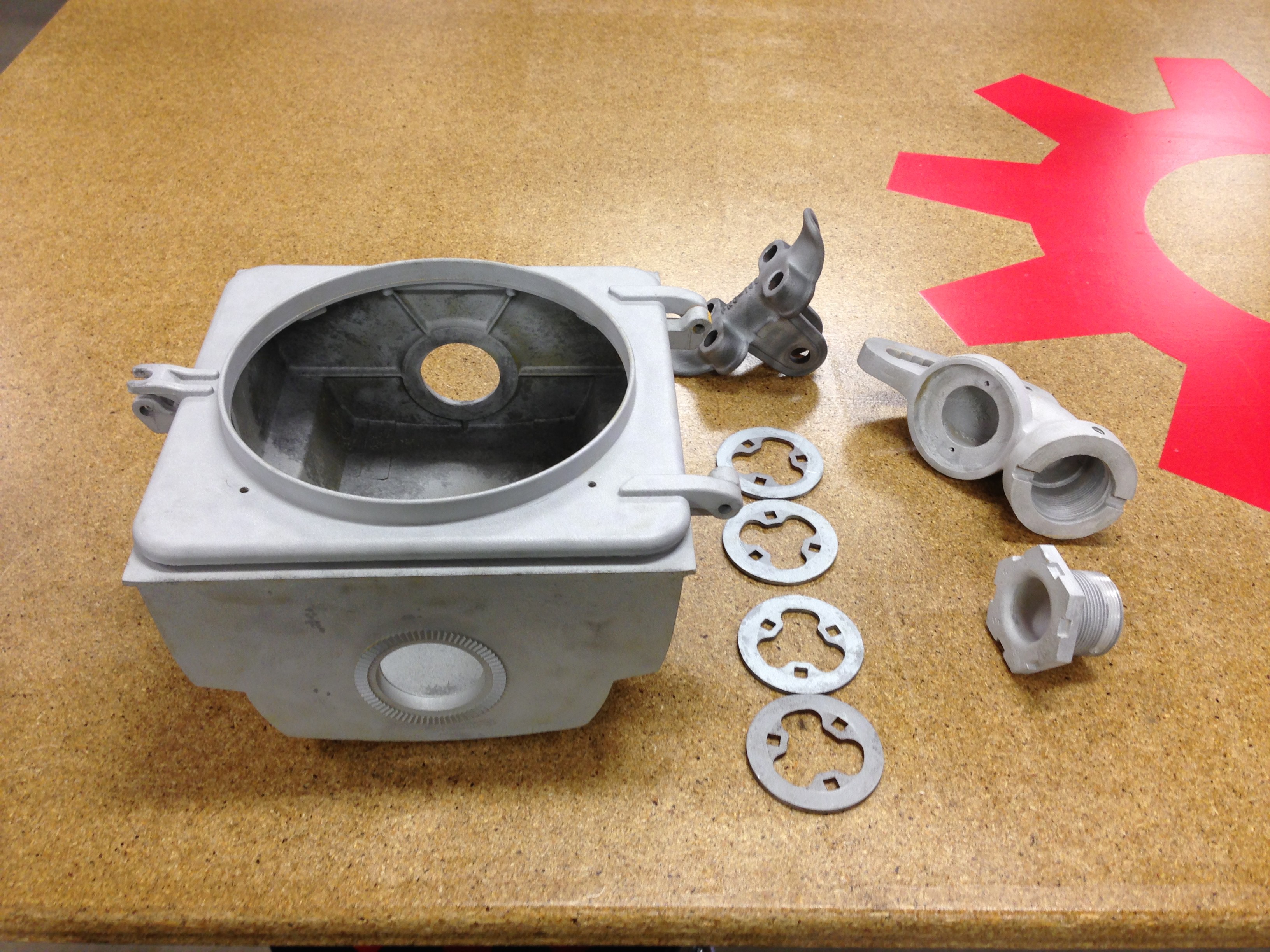 Then I powder coated it. I did some research and the color is called "school bus yellow." This was my first powder coating project so I really took my time and did two coats. The light will always be inside, so I decided not to do a clear coat.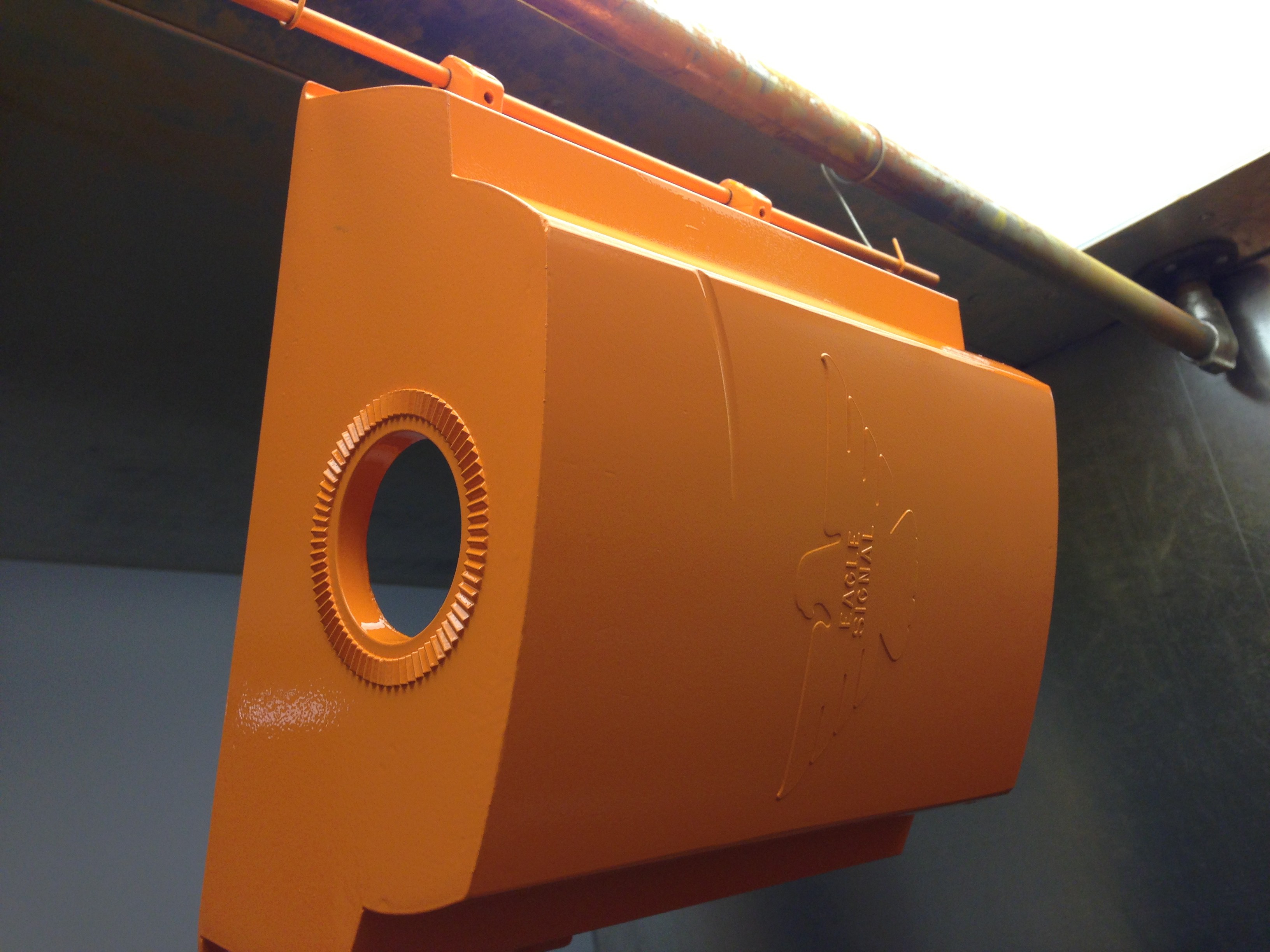 It is funny that while the powder coat is hot it looks more orange. When I opened up the oven and took the part out, I was really worried it was gonna be orange. But after it cooled down it looked awesome. For being the very first thing I ever powder coated I think it came out great.