The emulator shield is done: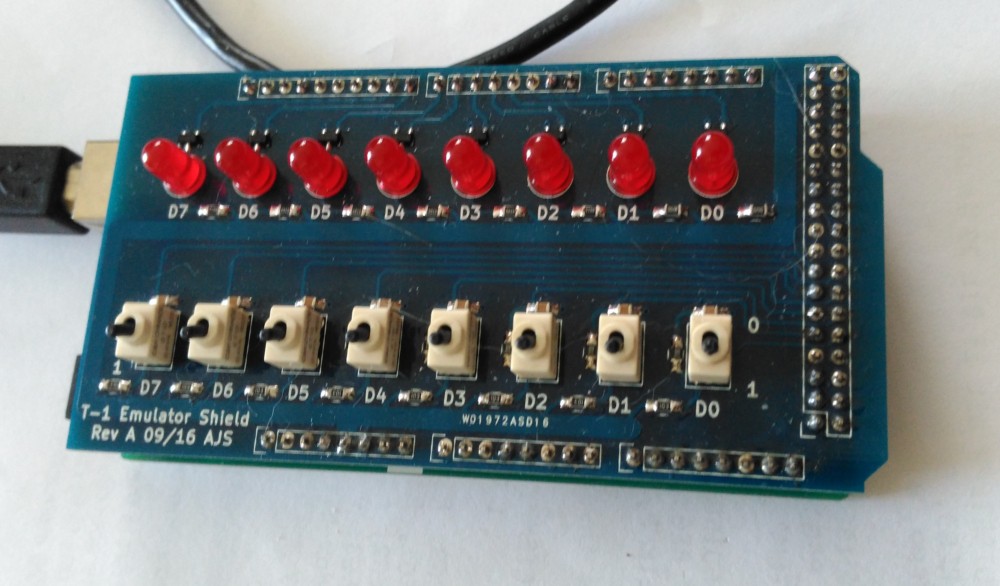 I've written a program in T-1 assembler that simulates rolls of a dice. It uses a 32-bit Fibonacci linear feedback shift register to generate a pseudorandom bitstream, which is sampled 3 bits at a time to produce a pseudorandom number from 1 to 6 (0 and 7 are discarded):
The 8-bit input port is just used to generate a delay.
I'll upload the code soon.