hacked up an audio codec board I had doing nothing for the audio IO for LTC reciever decoder encoder genterator :)
I left plenty of space for the RTC GPS module etc
Its rough but only a prototype, if it all works well I may print this as a shield.
I made it as a shield mainly so I can just plug it into my other audio mixer project.
anyway , heres a pic of it...
I used this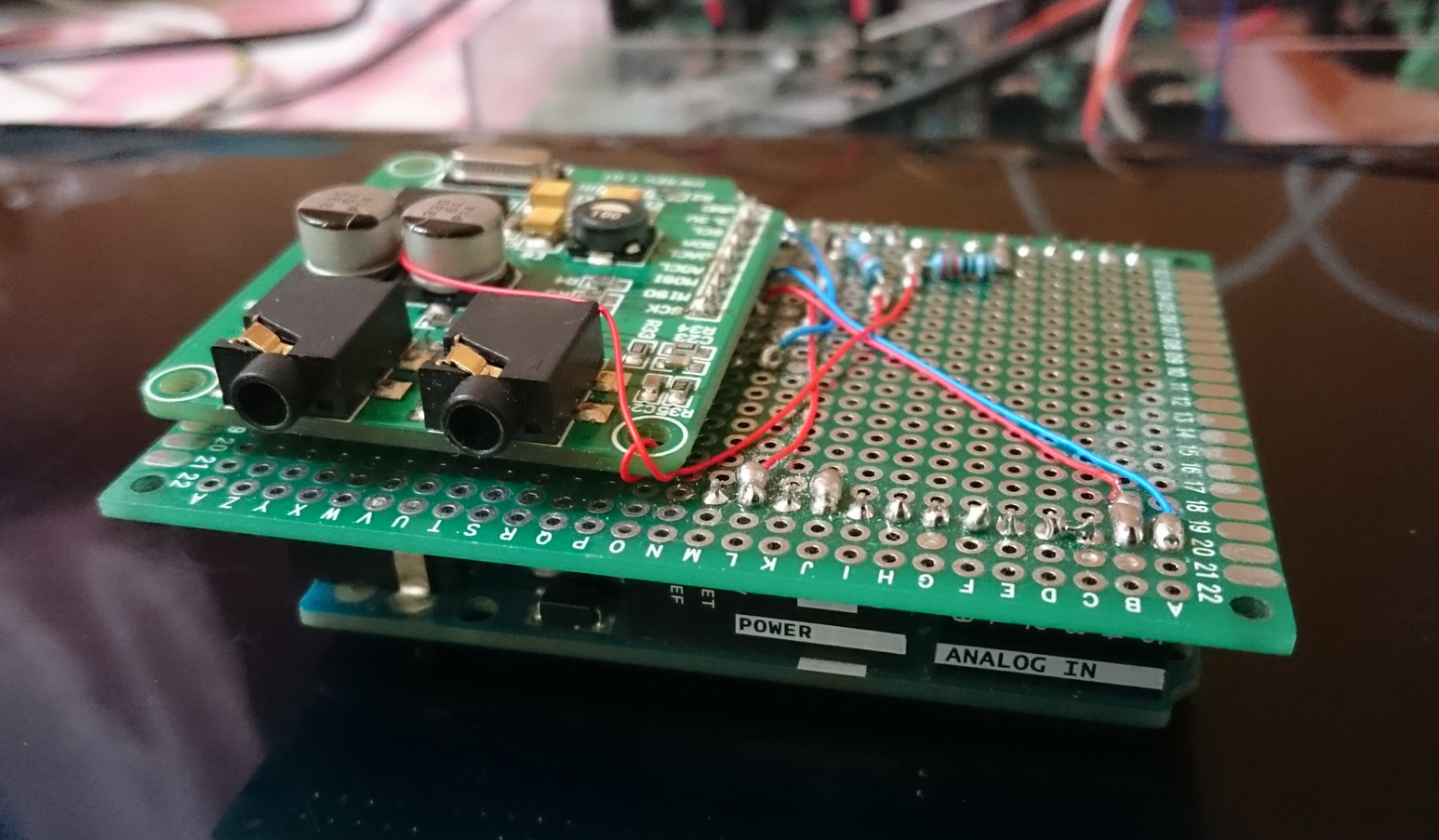 I used this hack https://github.com/soundspotter/ArduinoUNO_AudioCodecMikroe506
it makes use of an AudioCodecMikroe506 board I bought ages ago. I remmeber really hating this board after I bought it since they had'nt bothered to solder one of the crucial pins from the Wolfson Codec that would have made the board stereo in setero out !!
It anoyed me so much I throw it into the bottom of my junk box , haha but a few years later and I really need it !!!
I cant be bothered to make a video of 8bit 44.1khz audio passing through this , i'm sure you know what that sounds like !!
But its plenty high enough quality to recieve and put out LTC biphase encoded timecode :)
I'm just trying to copy the unsigned interger samples to the LTC decoder code now but think ltclib requires the samples to be in unsigned char , so will make a video when I get the
LTCtimecode decoding and output to serial console.
I also recieved some TCXO oscilators , so if I get time I'll start building an RTC too so I can make a reliable LTC generator.