I finally got around to assembling the laser cut frame parts, and everything is looking good. The servos were just barely too large for the holes (and by 'barely', I mean a couple thousandths of an inch); 20 seconds with a file on each servo hole made it fit perfectly. I am not sure whether I should enlarge the holes or not, though... I cut the holes according to spec, so I suspect that my servos are just a bit out of spec. I don't want the holes to be too large, so that the servos are not flopping around. (They are only secured with two tiny screws). If anyone has a thought on this let me know...
Another nice thing with the thinner wood is that the entire body stack is now short enough that I can use 2" #6 screws, instead of custom cut threaded rod. Screws are much easier to work with, especially in conjunction with lock nuts.
I also decided not to assemble the distance sensor mount this time; it was nice to play with it when I was working on the API for the HaD Prize, but since then I have not use that much. The kids like to just use the remote control.
The laser cut frame is definitely lighter than the MDF one, although at the end of the day the total difference is less than I thought - batteries and servos contribute the most to the weight. The laser cut parts do look pretty sweet, though!
The 'after' shot is included below, with the 'before' shot and some assembly shots included after the break.
Cheers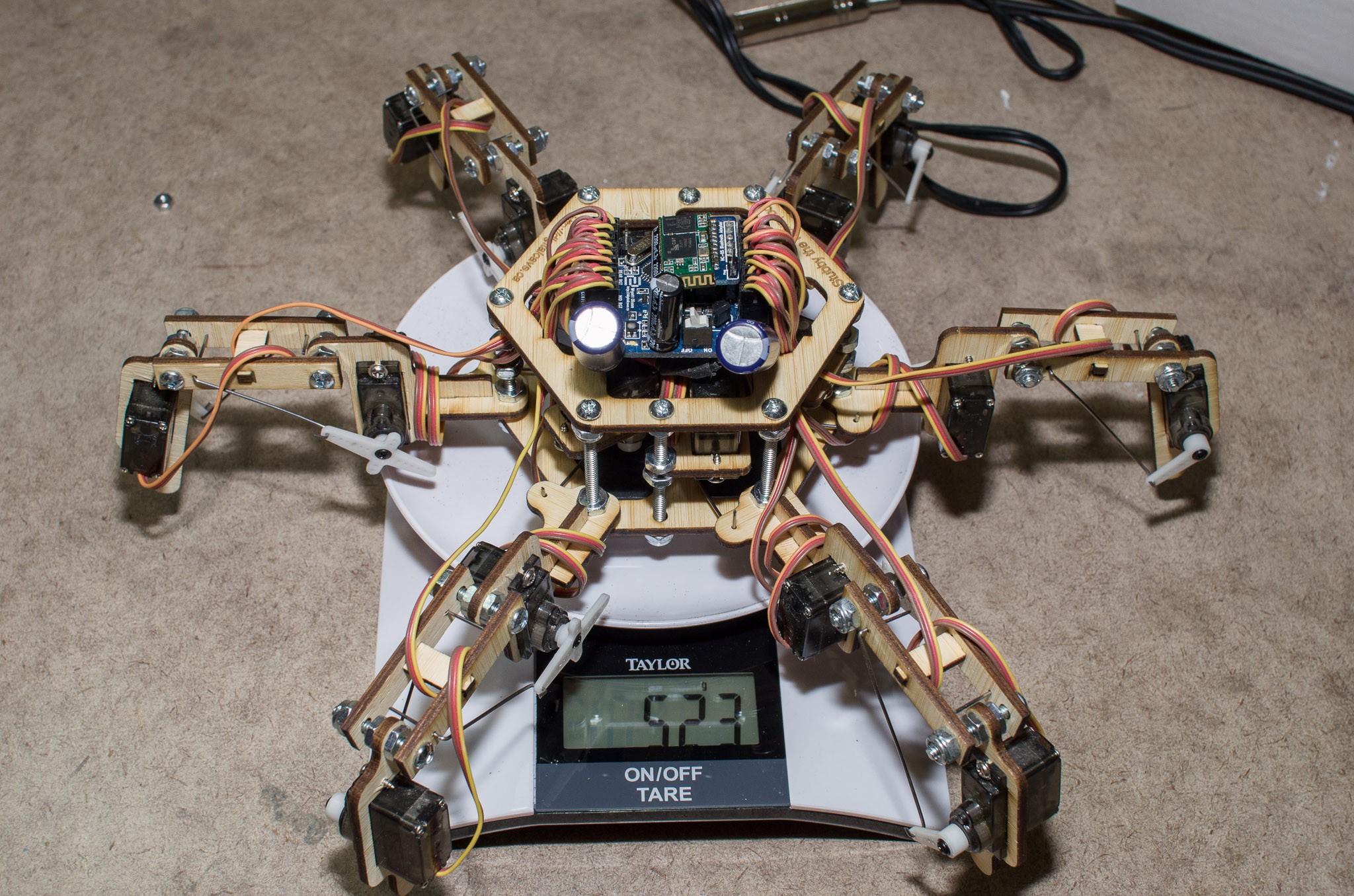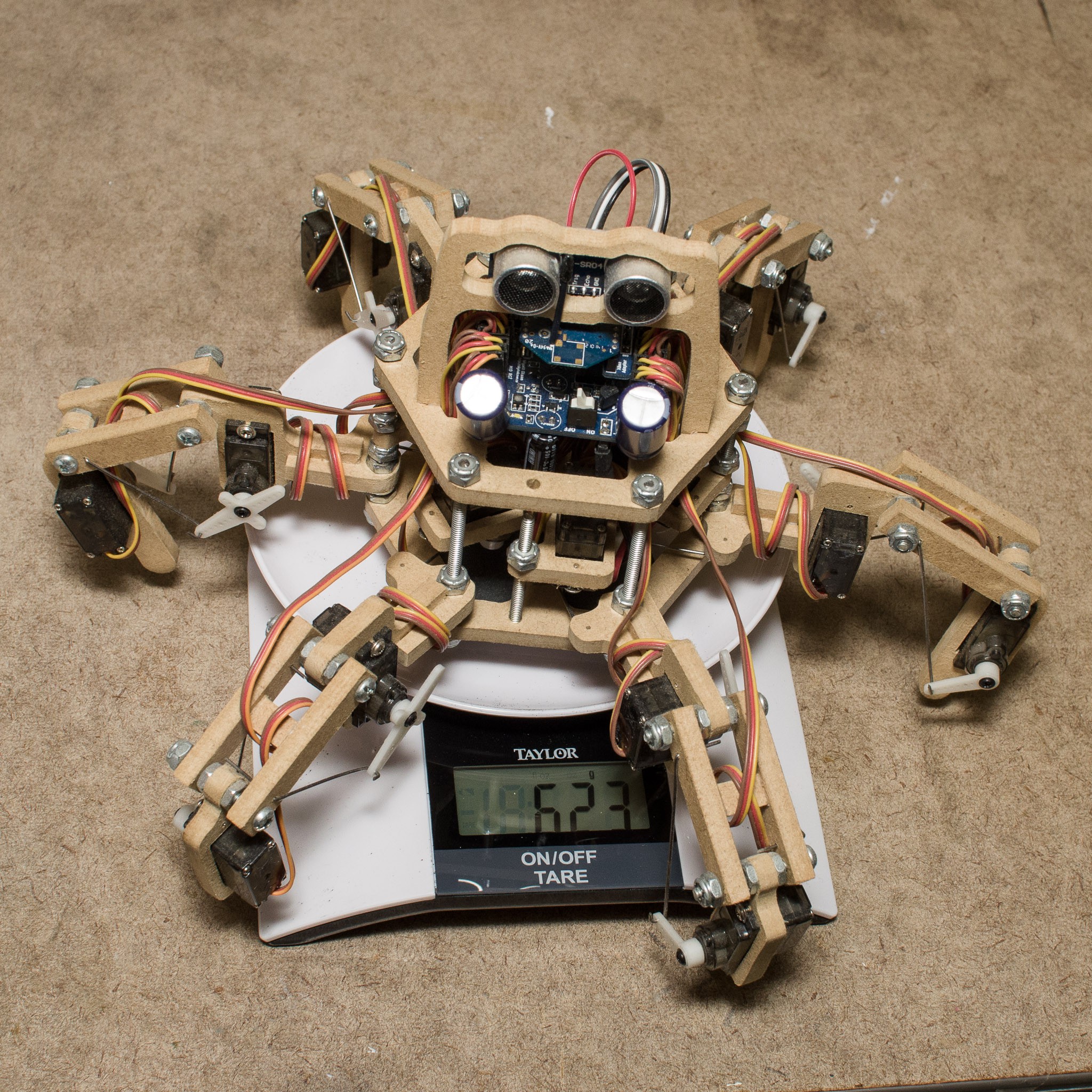 Some assembly shots: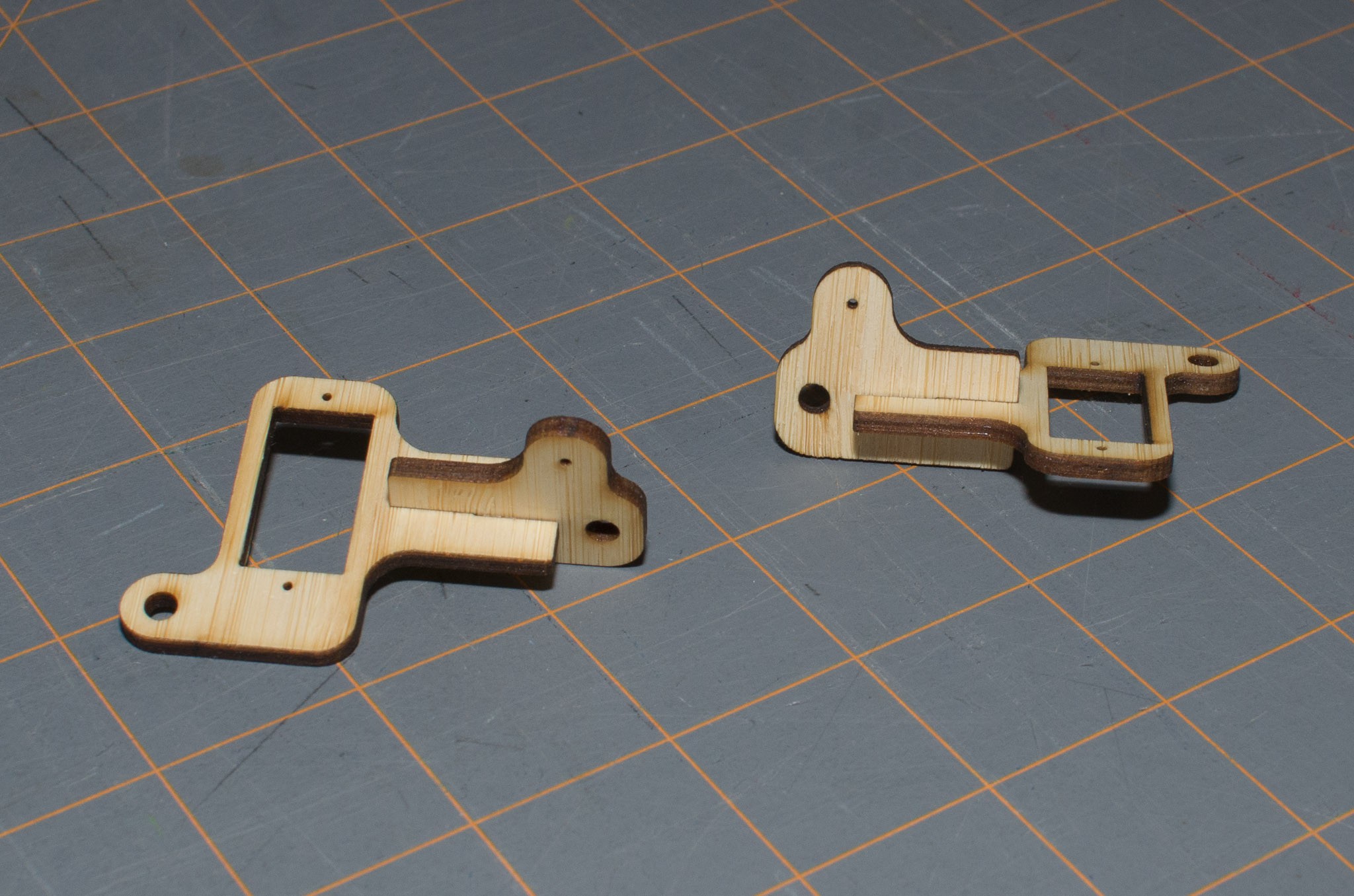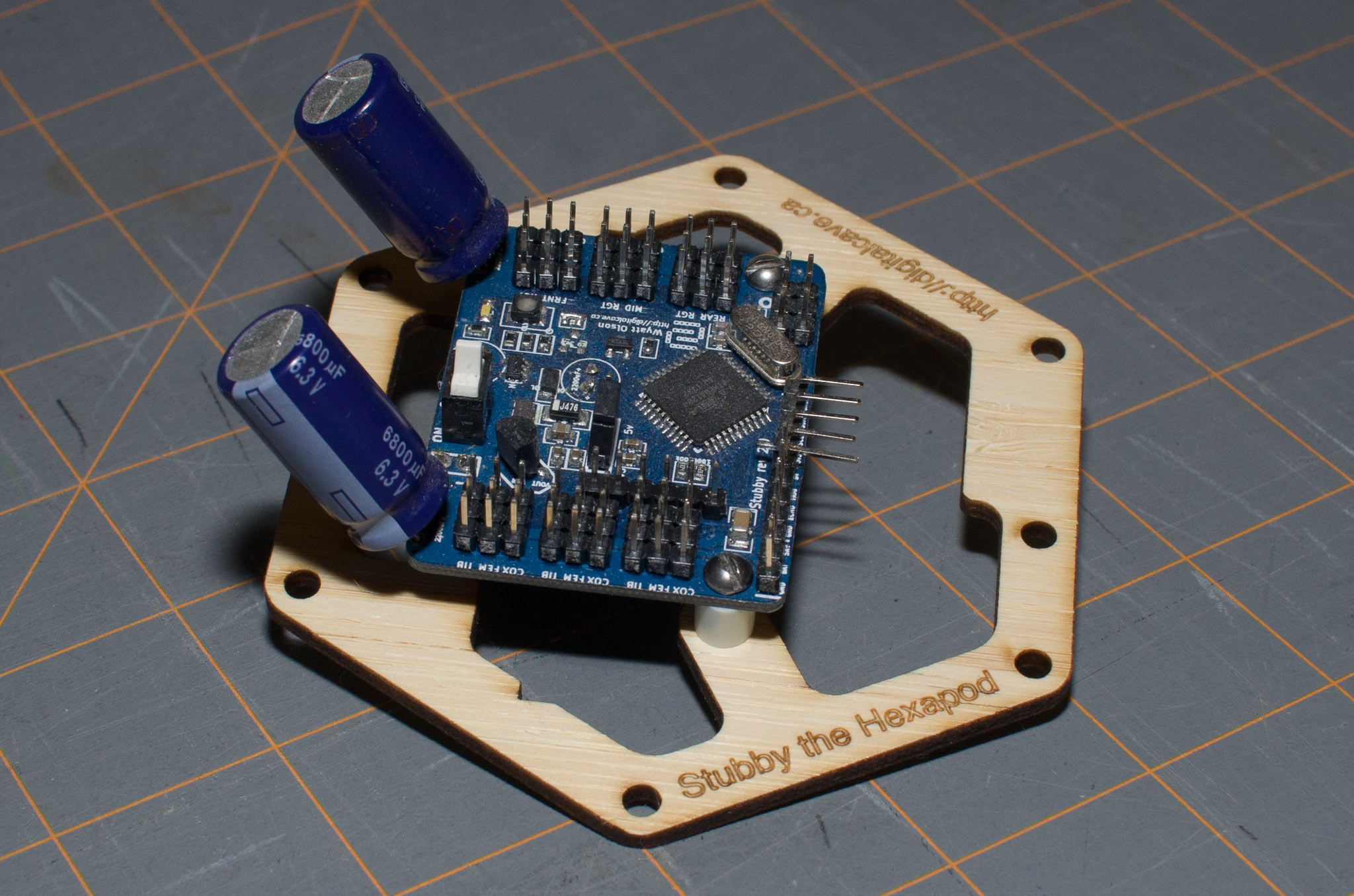 (Note: the two 2200uF caps should be on the top, not the bottom. If they are on the bottom, there is not room for the coxa servos in this thinner stack).