https://en.wikipedia.org/wiki/Pulse_oximetry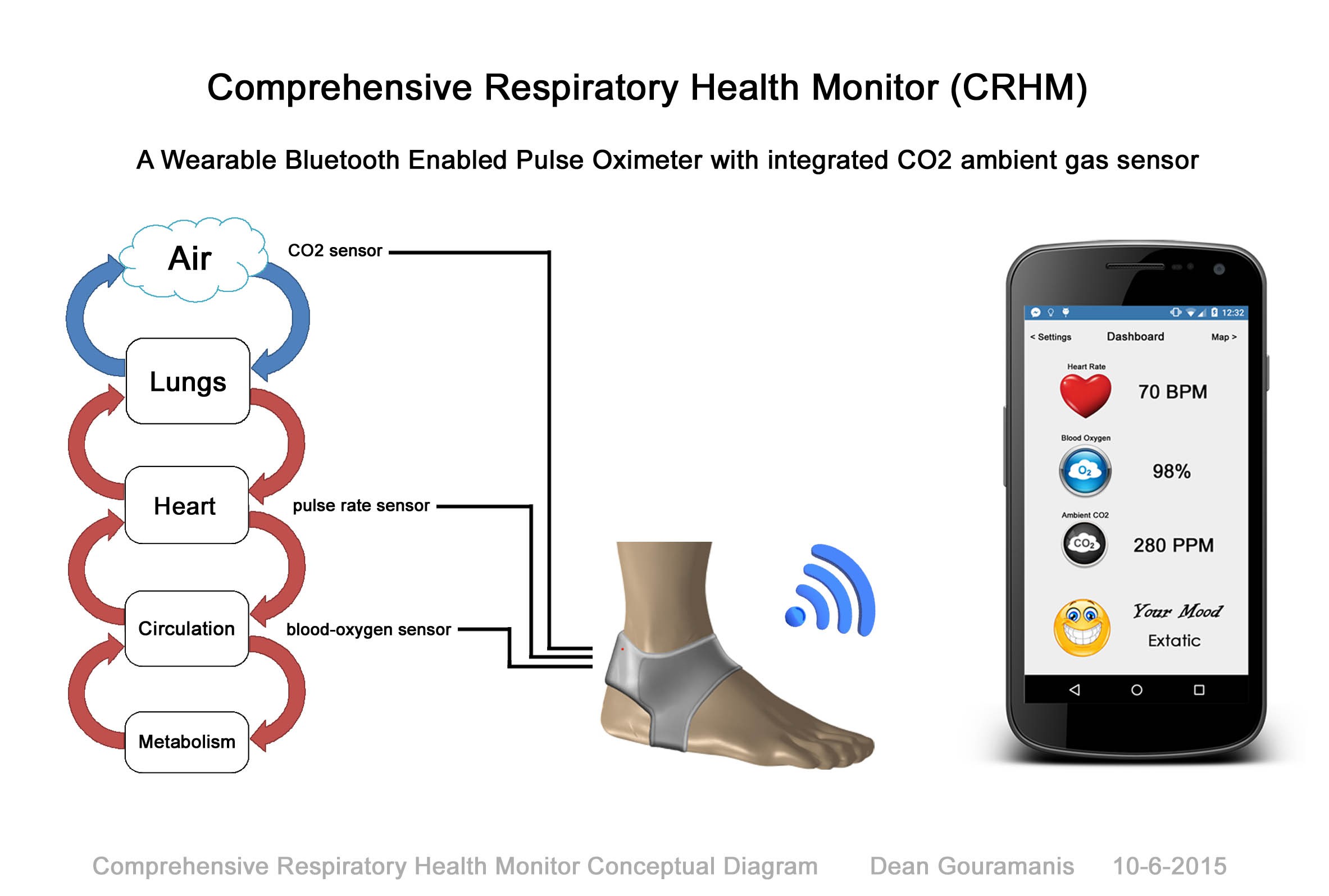 A few reasons for location on the foot:
1) The achilles tendon on the back of the ankle is the only tissue thin enough to pass light through. The Oximeter works by measuring the amount of light absorbed when passing through a sample. Reflection does not work. The light needs to pass all the way through.

2) It can be worn 24 hours a day without interfering with work.

3) Typically pulse oximeters are worn on the finger. The arms are close to the heart/lungs where the oxygen levels are high (usually between 95%-100% saturation).
By measuring oxygenation at the lower extremities, we may provide a better metric for 'total health'. Saturation may vary between 90 and 100 percent in the legs.
If the level drops below 93% a vibration/beep will indicate to the user it is time to get up and go for a walk.
I love this idea because it is a future tech, even for perfectly healthy people. It could be a part of a Mars space suit. But it will also help people with health conditions manage their stress levels, and maintain a proper breathing/meditation regimen.