(Post Update: Images have been fixed.)
The boards arrived from OSHpark today, they are a lot smaller than I imagined.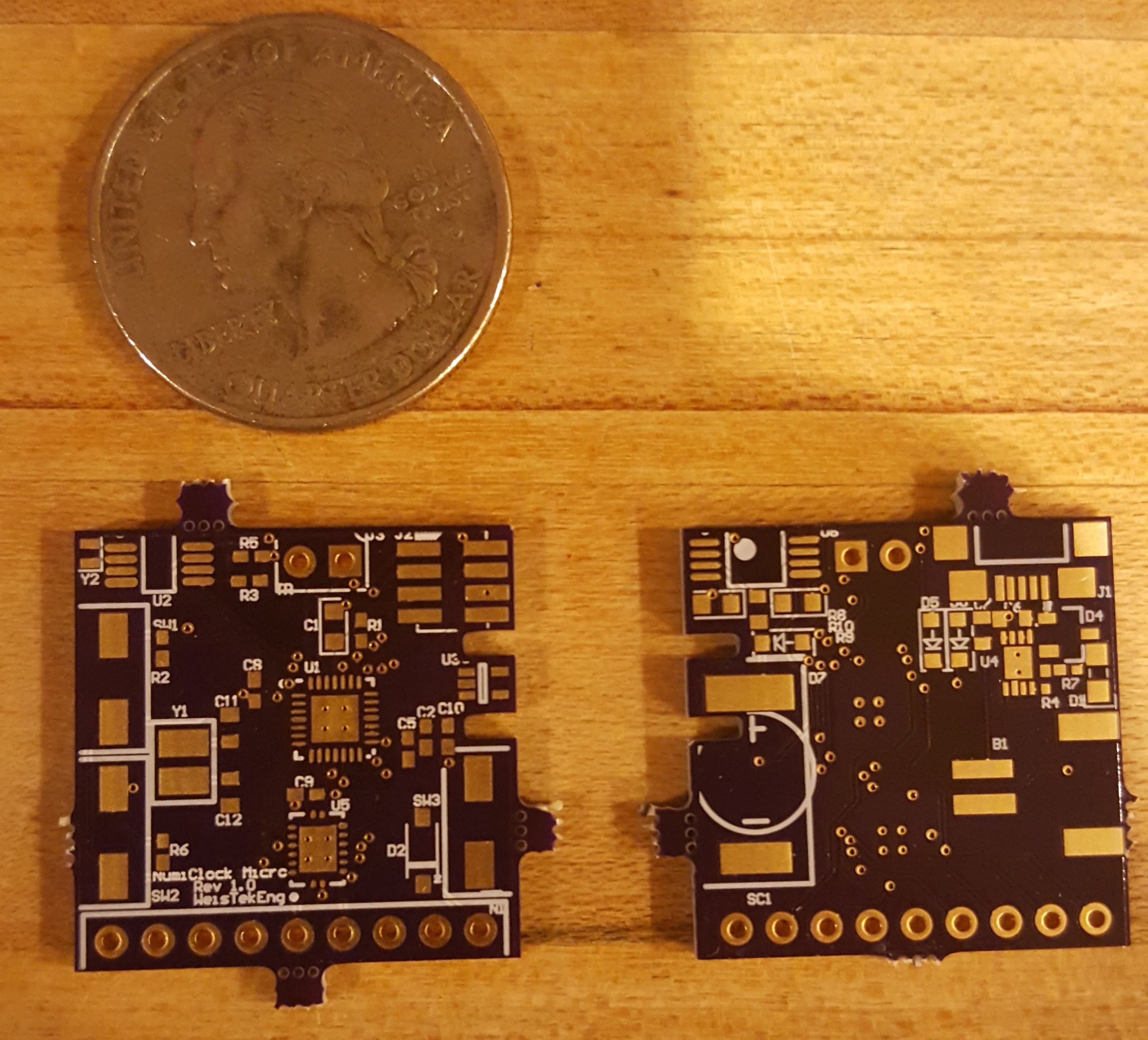 The Numitrons are a hair bit bigger than the boards them self's. good thing they allow parts to hang off the board :). I will have to shrink wrap each leg so they don't short out.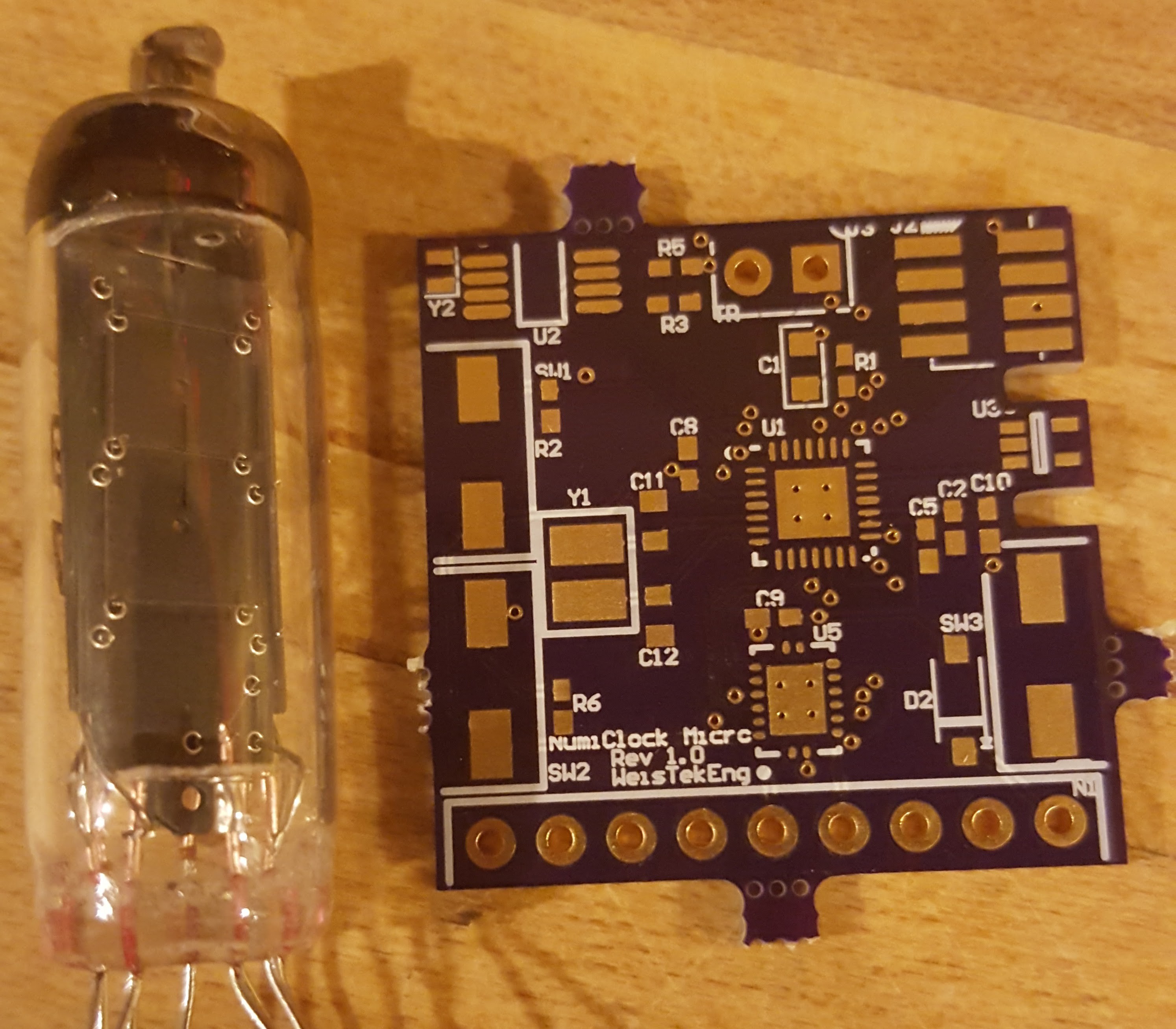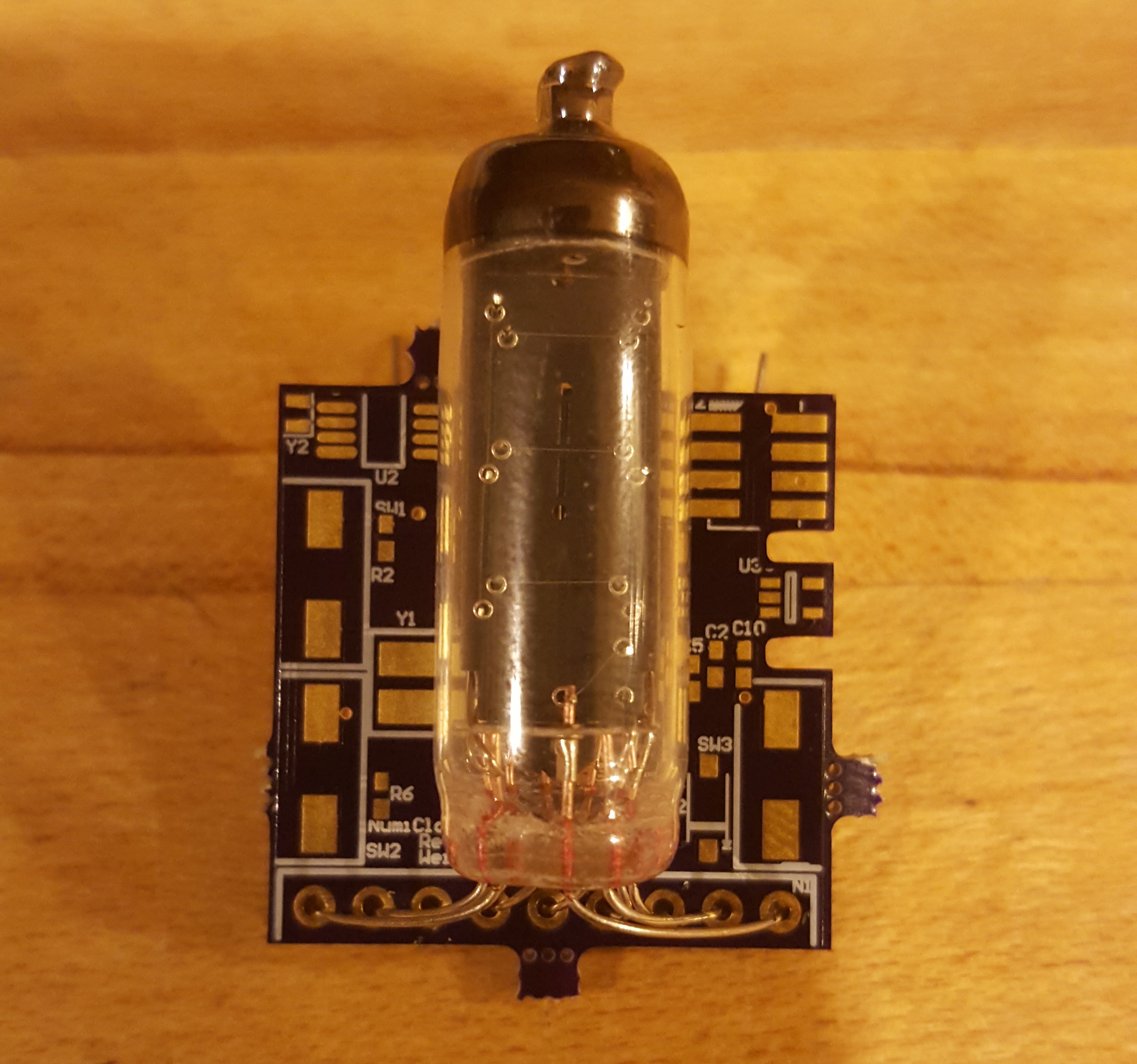 My digi-key ordered is somehow delayed, arrival time was set for today two day shipping and seems that it is still in Grand Forks ND as of yesterday. I'm a little irritated as I had time set aside today to build the first version. But hopefully the shipment comes in tomorrow. Waiting for the order, since I don't follow standards.. I had to create a custom JTAG cable for my Atmel ICE programmer to program this board.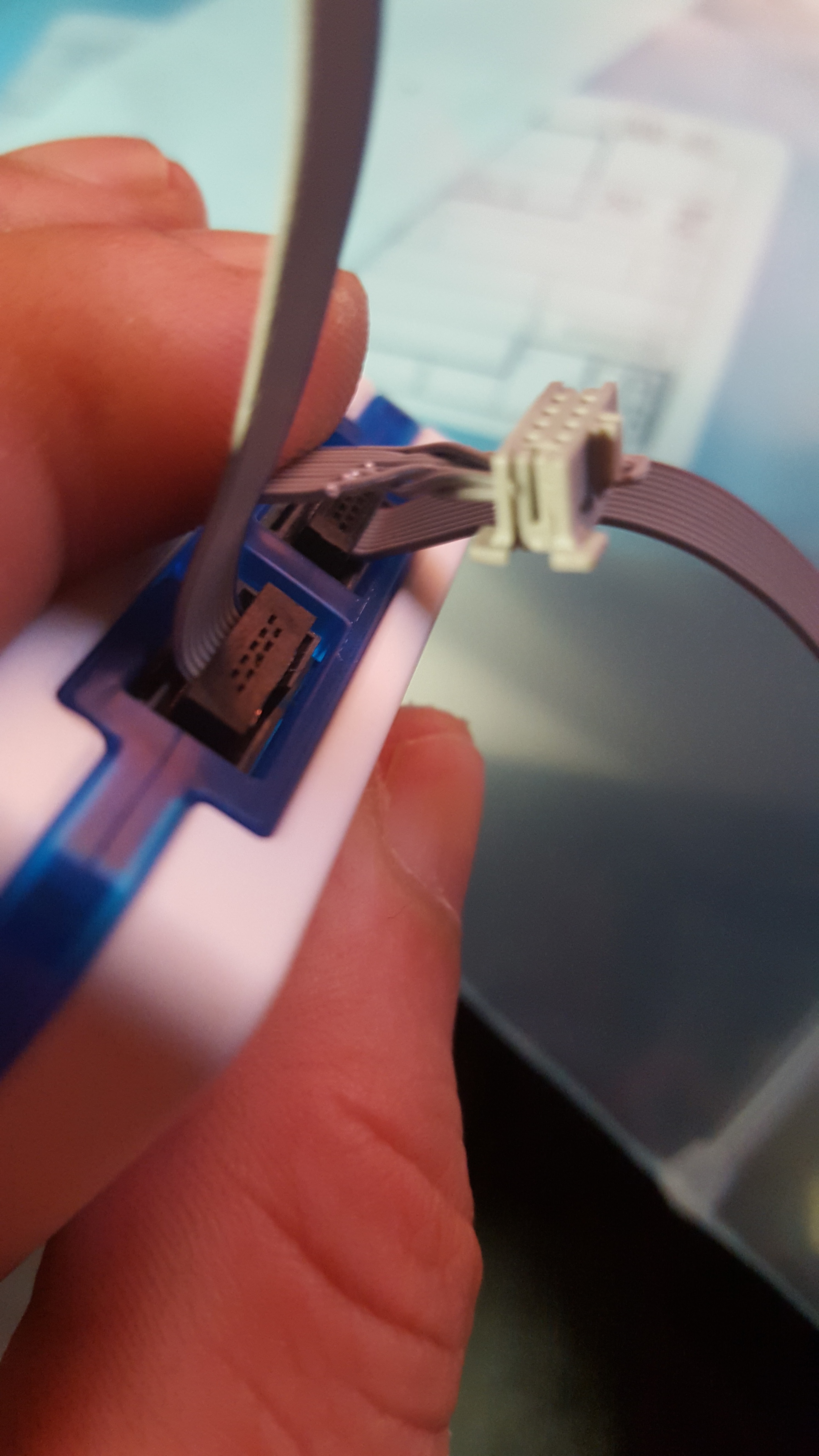 Other than that nothing new, I'll update when I get the parts in and hopfully build the board soon.