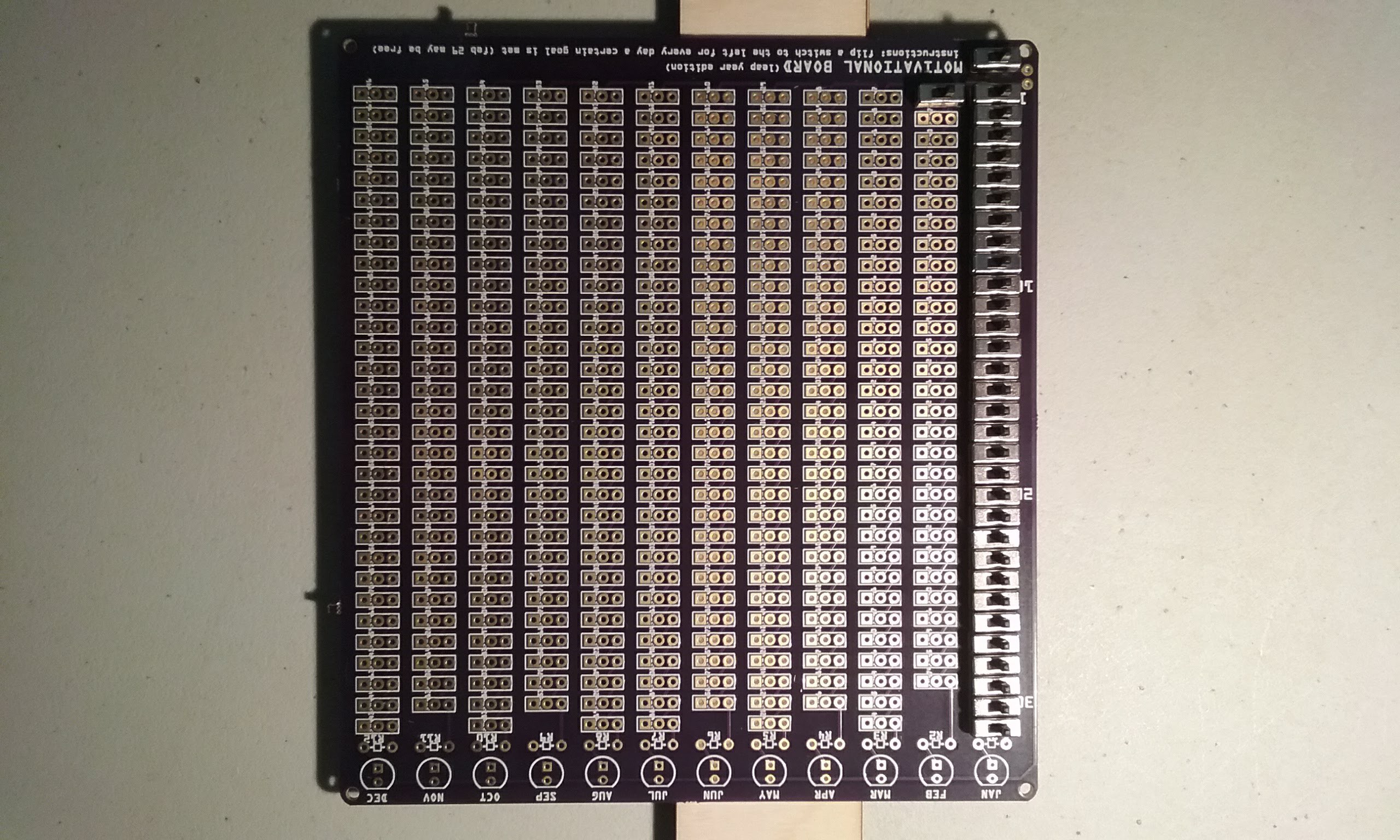 Experimenting with scrap pieces of laser cut materials, using the straight edges to align the cases and putting two pieces next to each other to align the switch stems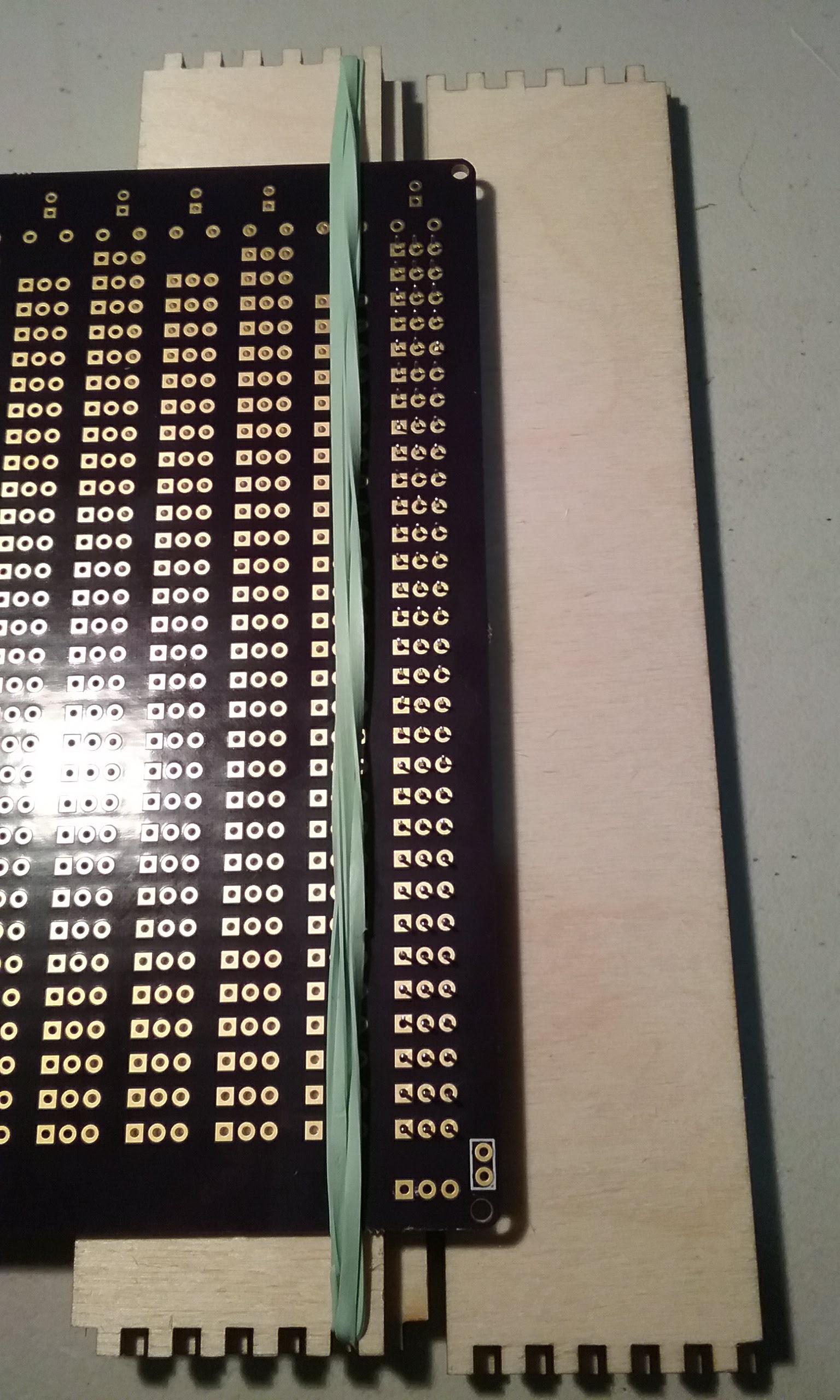 Soldering the switches, the solder fumes visible in the picture.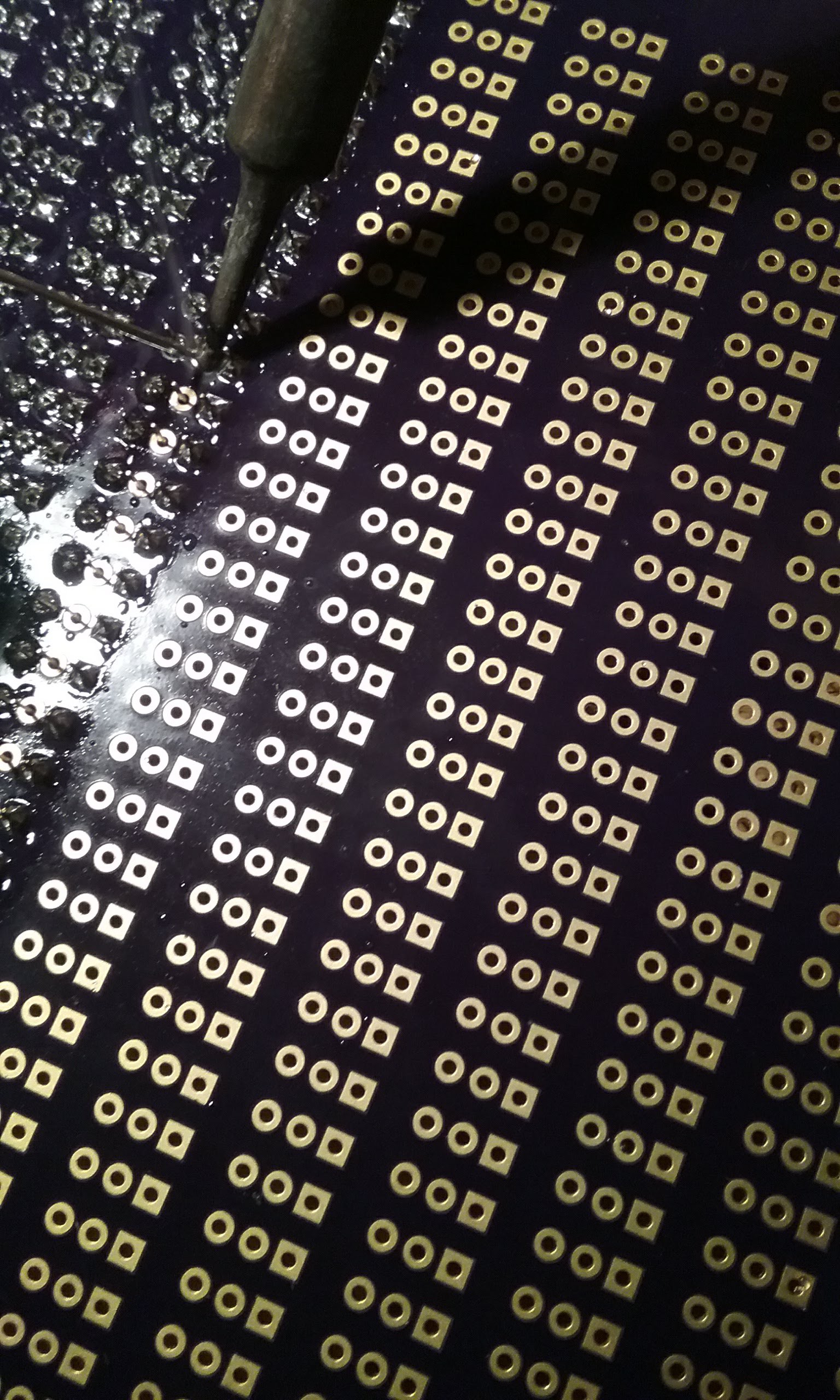 Trying different LED colors. Eventually Blue won.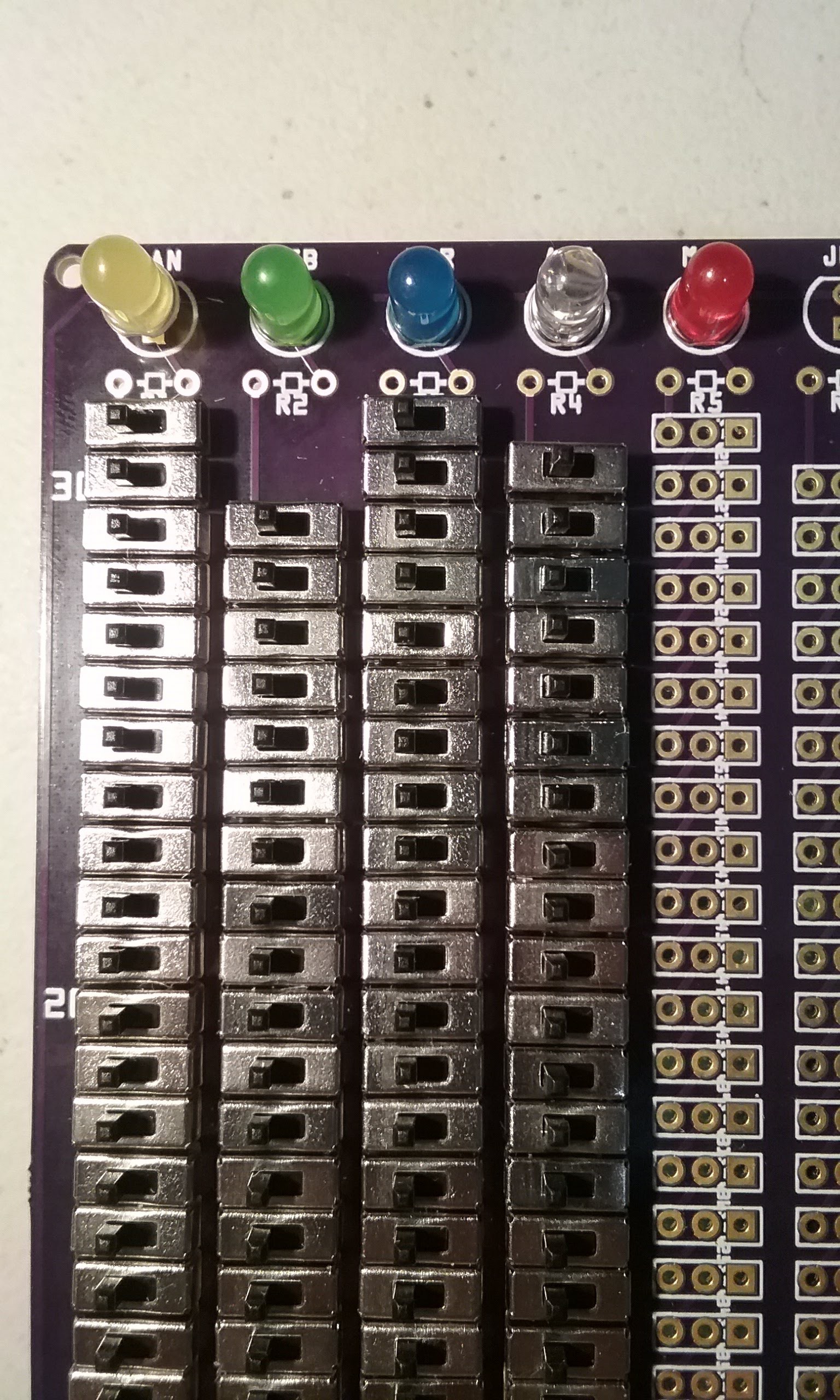 And the basic concept works. All of the switches have to be ON for the LED to light up. Time to tweet a little teaser picture...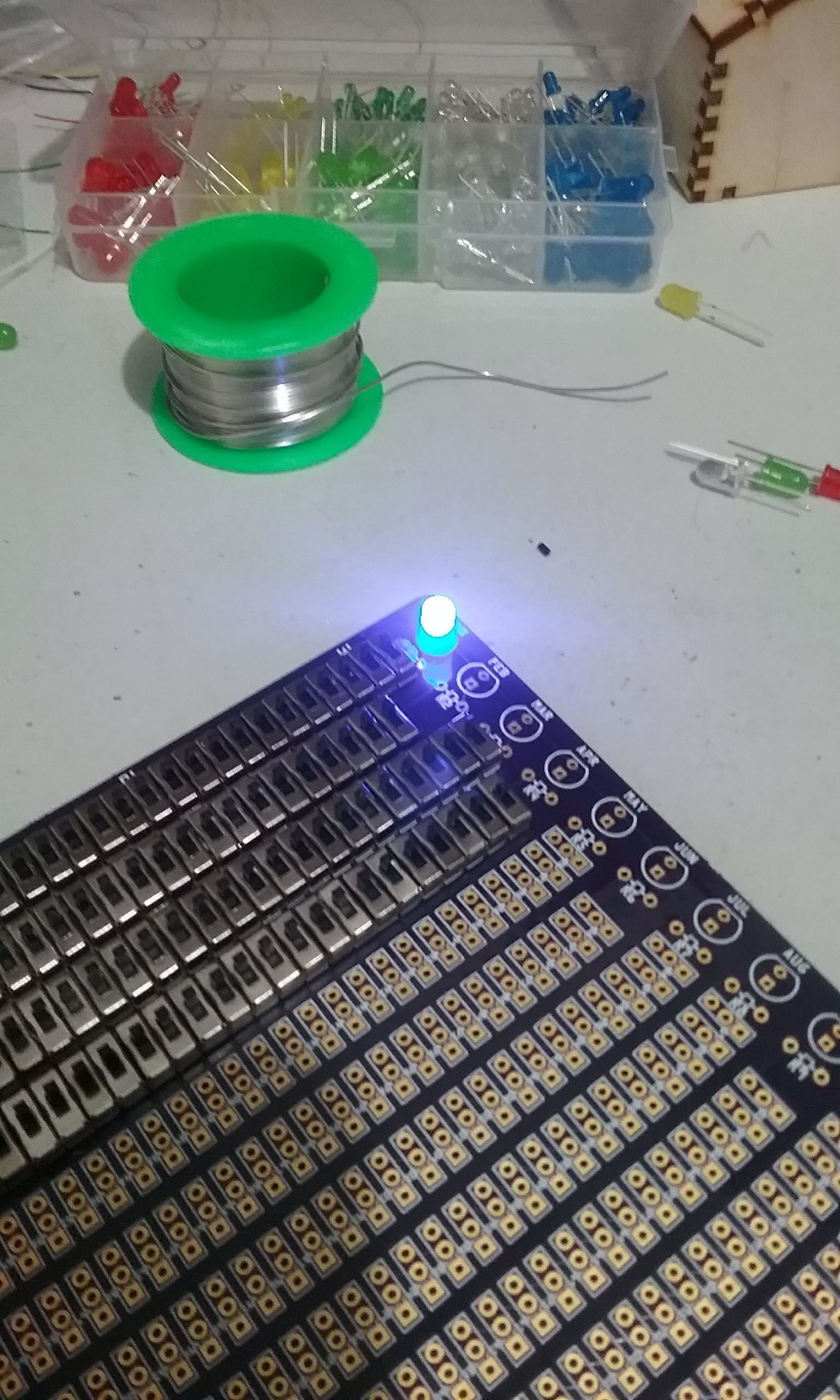 The solder joints for the first four months. Nothing is bridged, but some of the joints could use a little less solder. I see a few Hershey's Kisses in there.