Don't let the simplistic outward appearance fool you.  There are layers of complexity hidden from view of the user.  A lot of design consideration went into improved strength, aesthetic, versatility, speed and ease-of-use.
Let's explore what makes The Maker Vise the perfect vise for makers. 
Placement
Secure your vise to your workstation for heavy duty jobs.  Slide the vise head out of position to access bolt holes located down the center.
Place your vise on the provided non-slip silicone pad for smaller jobs.  This placement method provides the user with the freedom to re-position The Maker's Vise as needed.  


Cleanliness

The Maker's Vise uses an engineering-grade polymer as bearing material.  By avoiding metal-on-metal contact, a smooth sliding surface is created without the need for grease.  
Speed

The vise head holds much of the user interface technology.  Slide the vise head in and out of position quickly and easily by use of special Delrin slider.  Turn the knob by hand to tighten small to medium loads.  Tighten the knob with the provided hex key for increased clamping strength.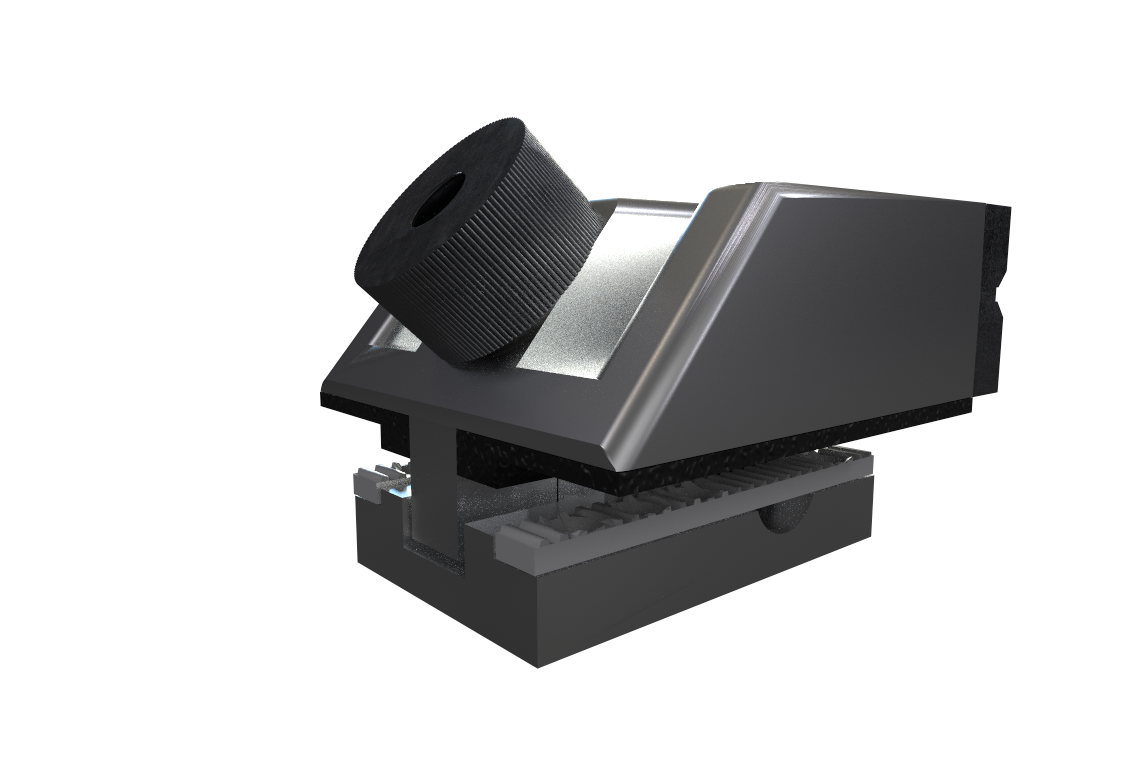 Customization

We are building a library of 3d-printable specialized "soft jaws."  Print your own or buy ours.  Not every project is flat, it is sometimes necessary to have specialized jaws to fit your project.  We'd like to make that process cheap and easy.