The Aluminum has been cut and the parts have been printed for one printer.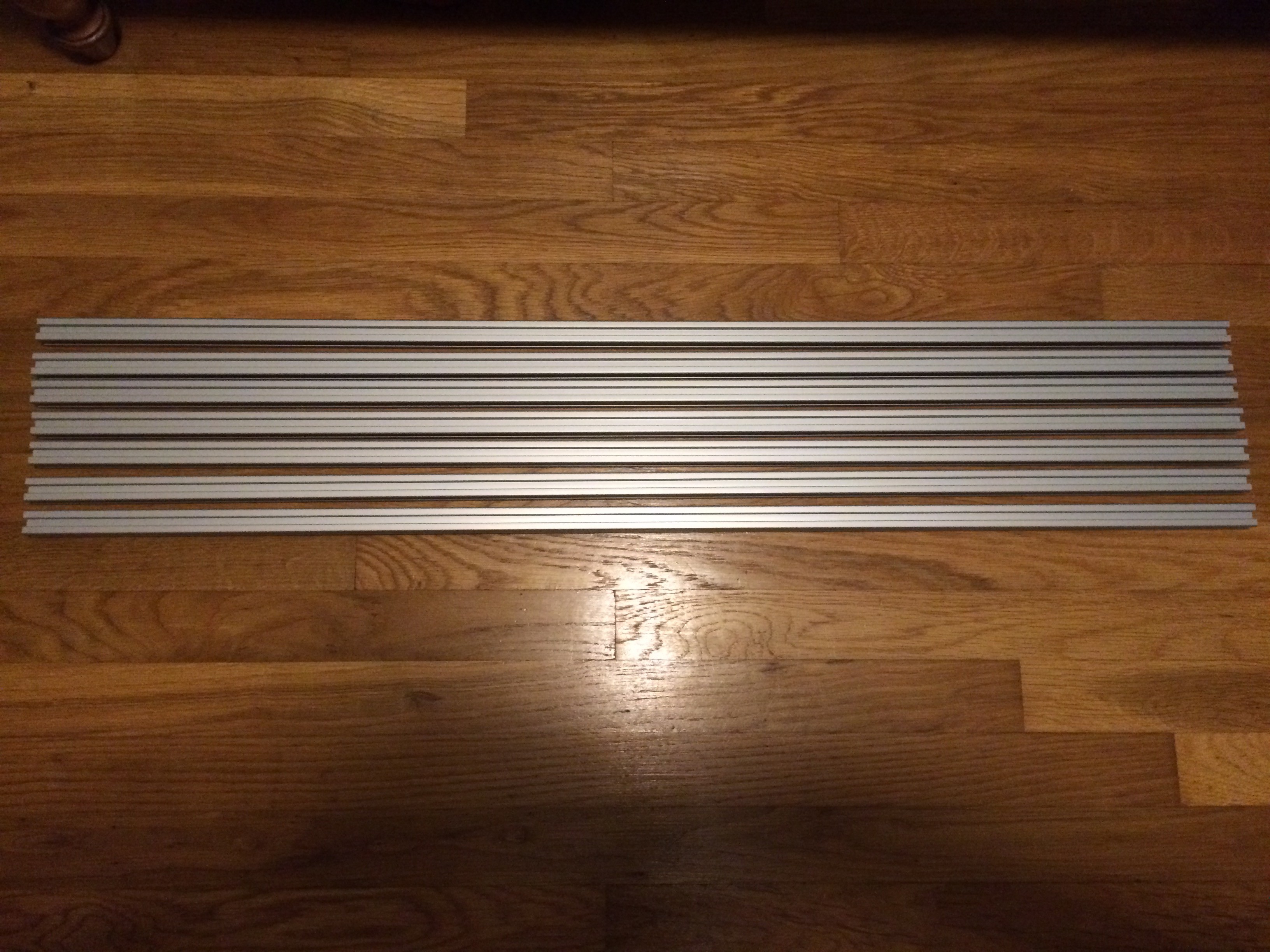 You will need about 7m of stock to make this.
Everything marked out for the first cuts. Make sure to mark your waste end to account for the blade kerf.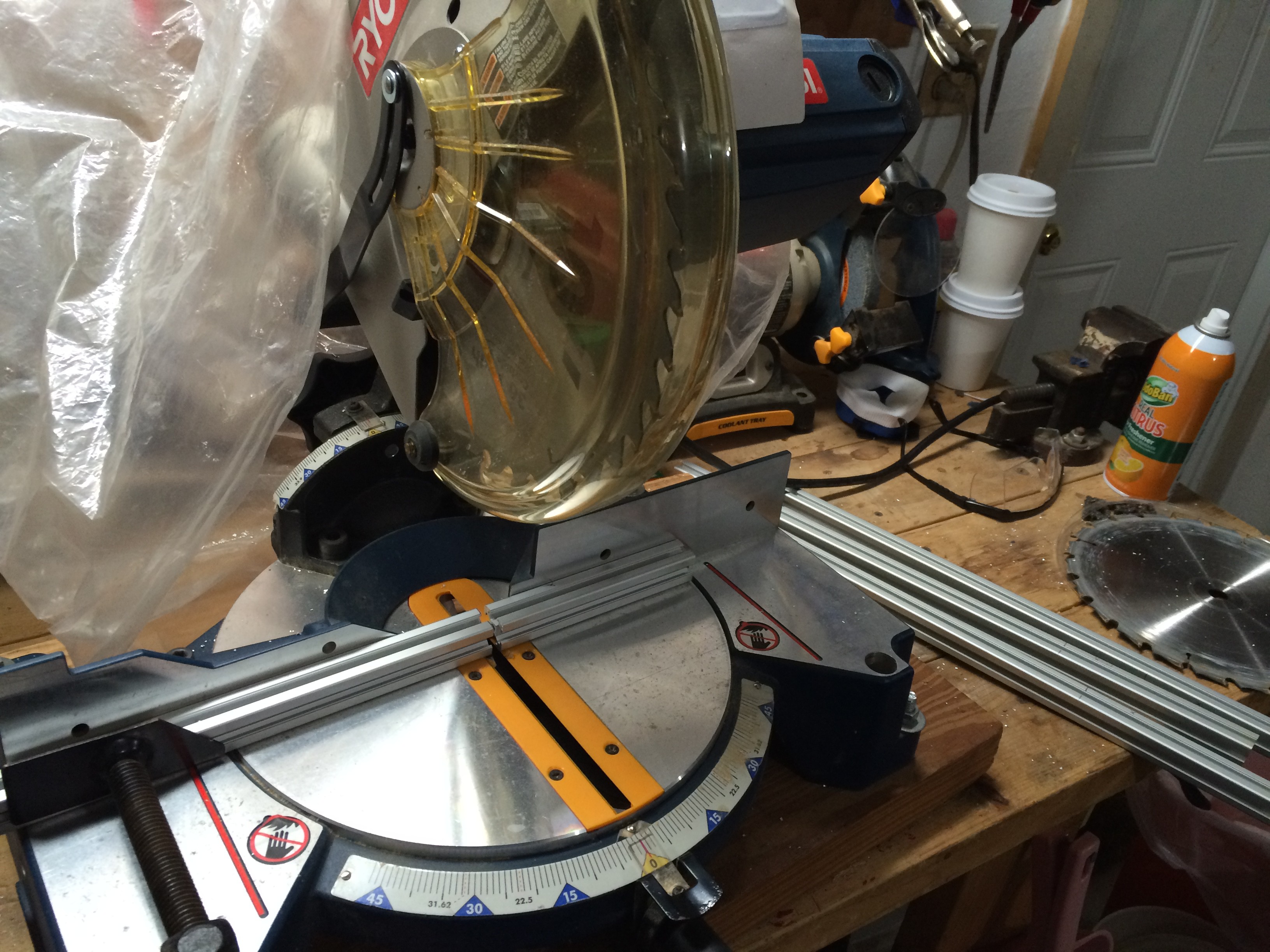 "You need a metal cutting saw blade" they said "It will wreck your extrusion" they said. Nonsense! All you need is carbide teeth and a slightly higher tooth count blade. I couldn't tell which ends were my cuts and which were factory cut.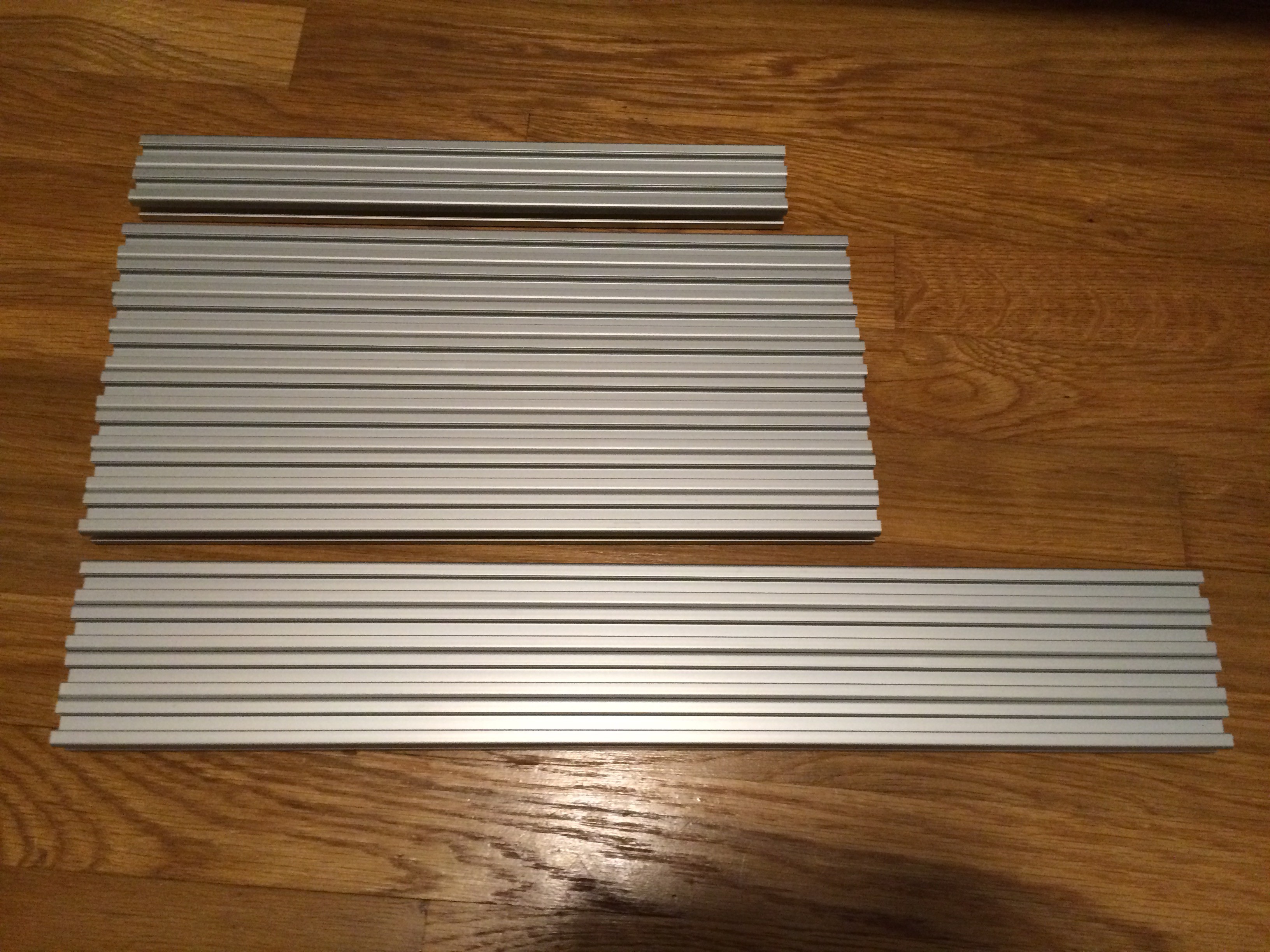 4x 500mm, 8x 360mm, 2x 330mm.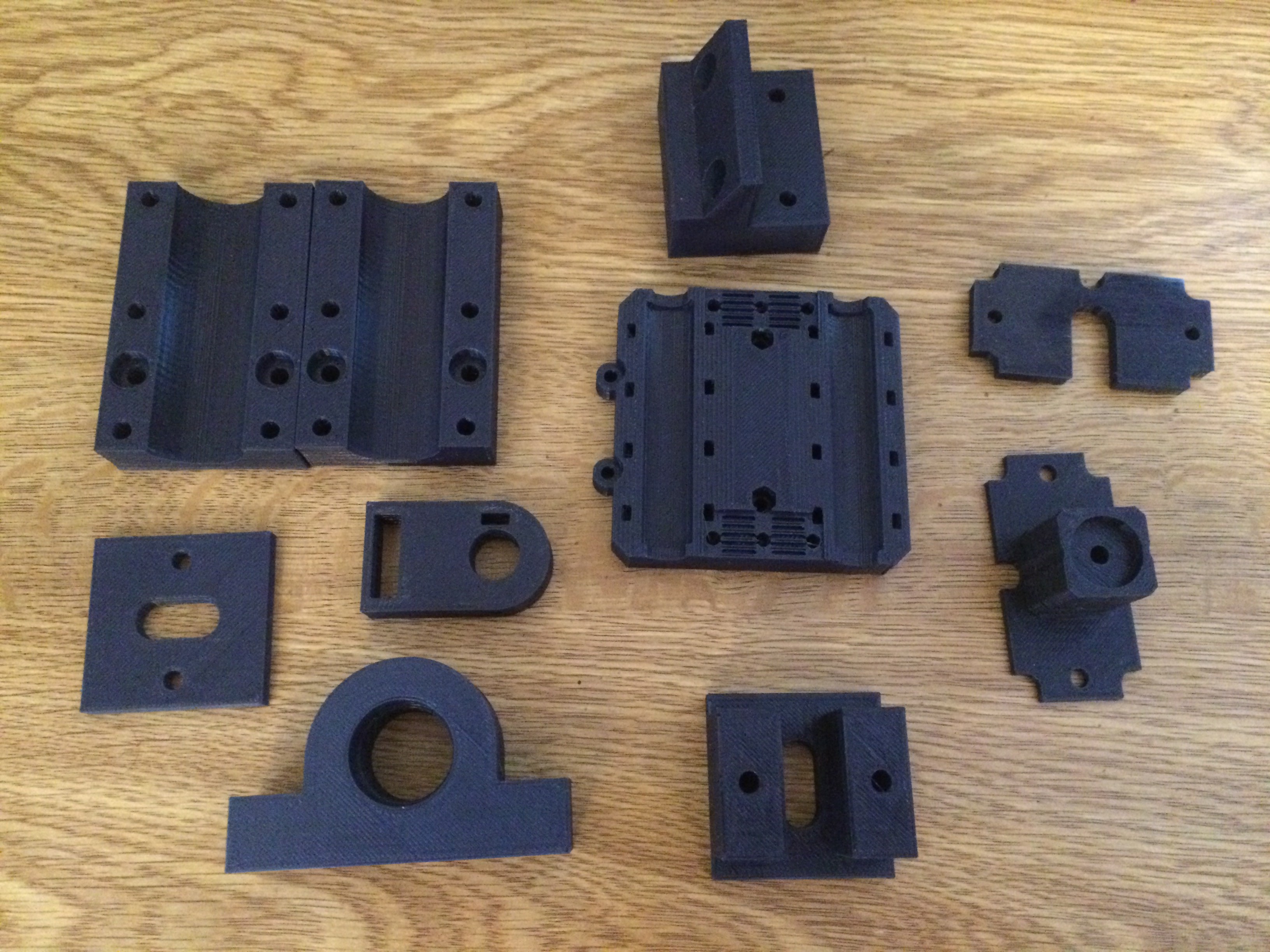 Photo Dump of printed parts. Customized the X-Carriage (Center) to fit bushings.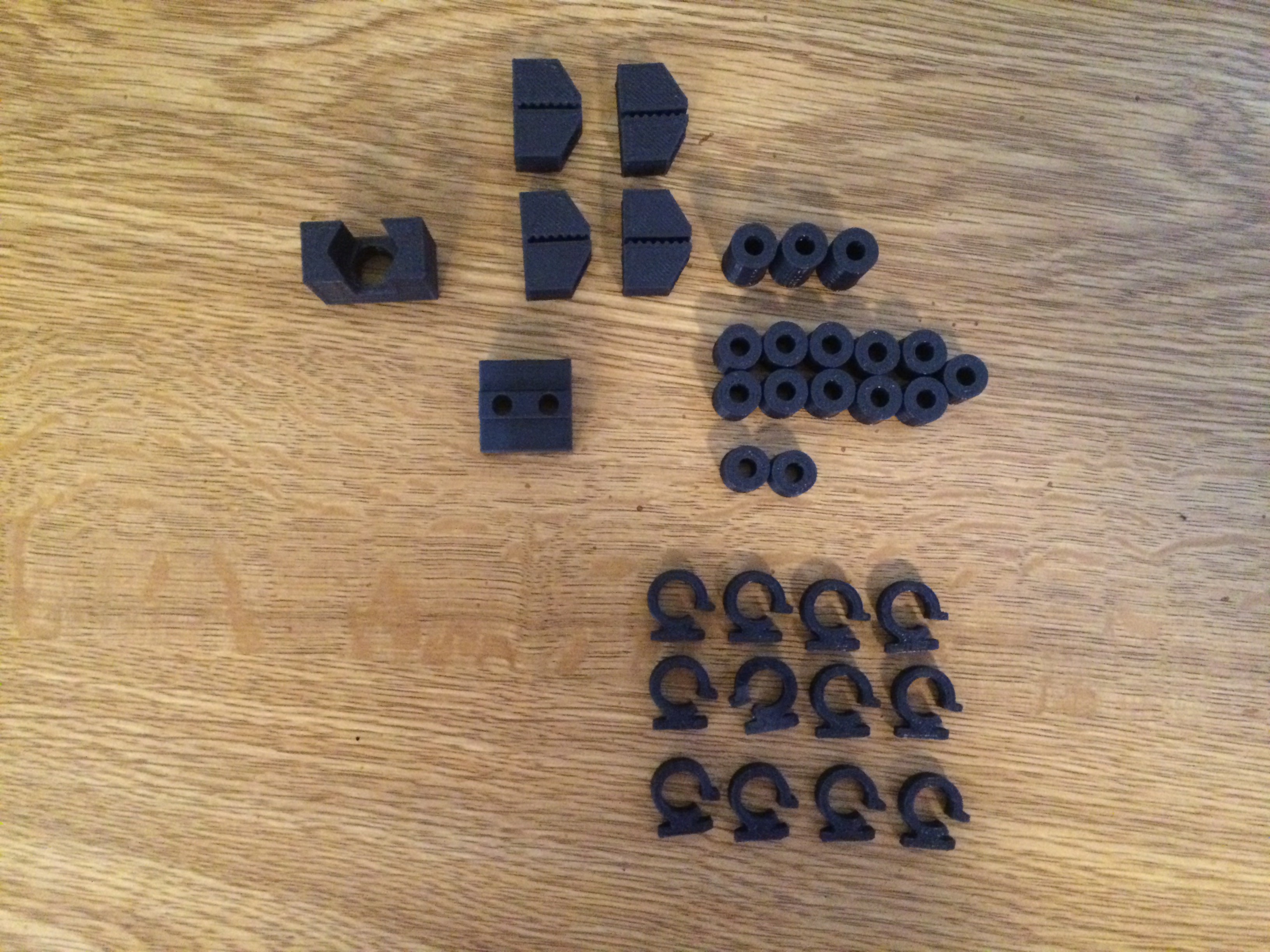 Clips, standoffs, and belt grips.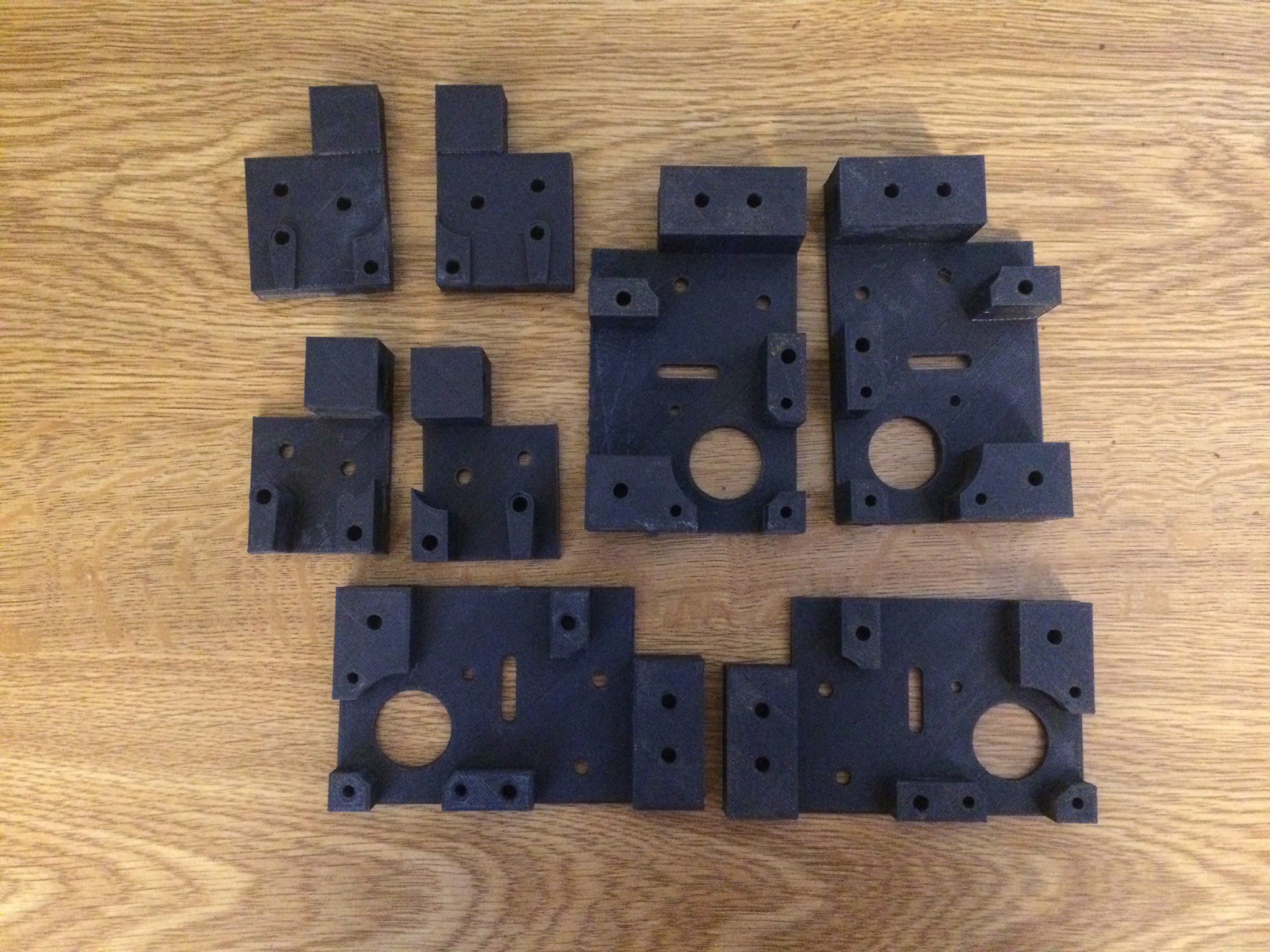 Motor and Idler block tops and bottoms.
Z Blocks, Z Motor Mounts, and Motor Spacers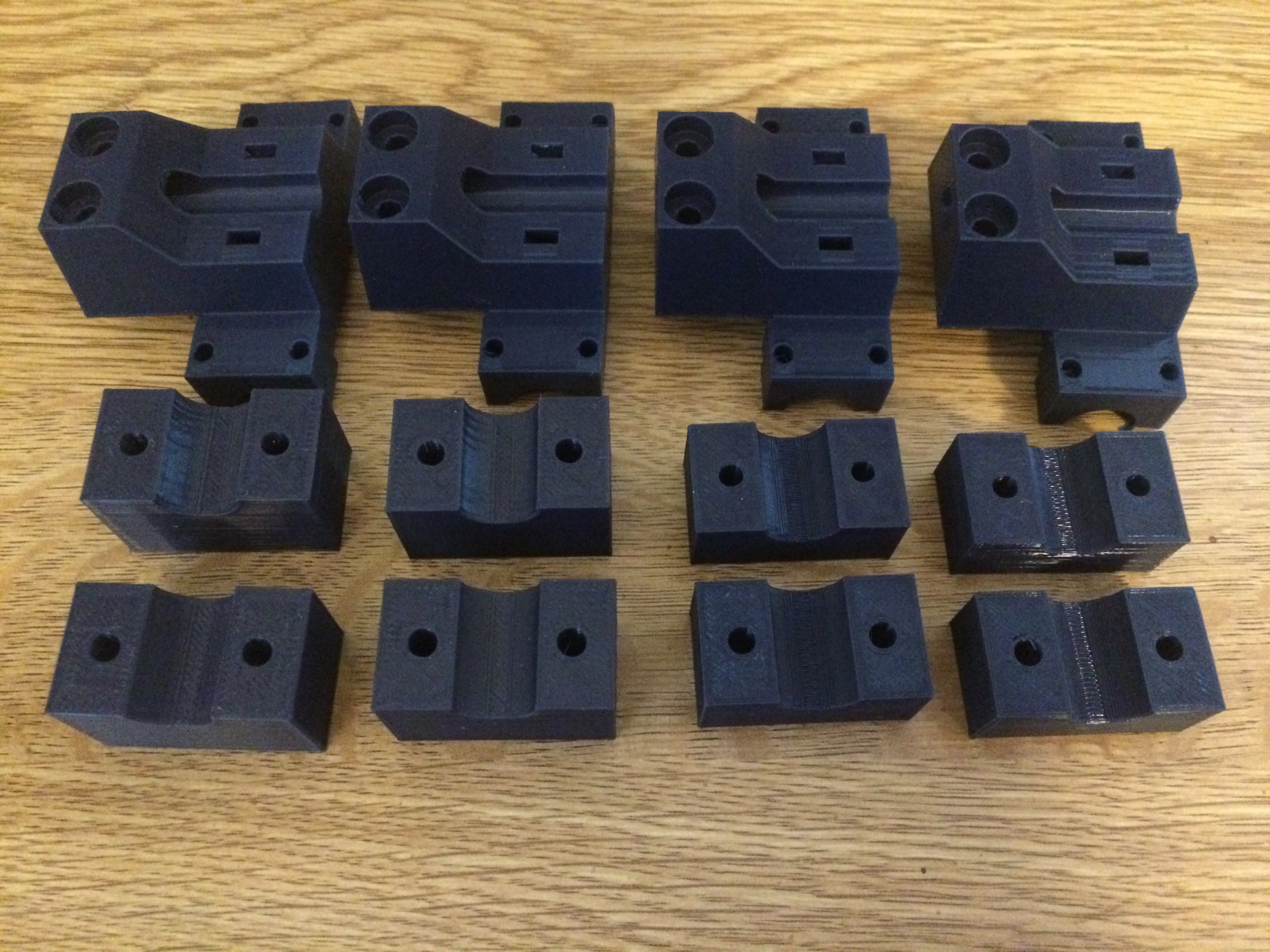 XY blocks modified to fit bushings, and Z-axis clamps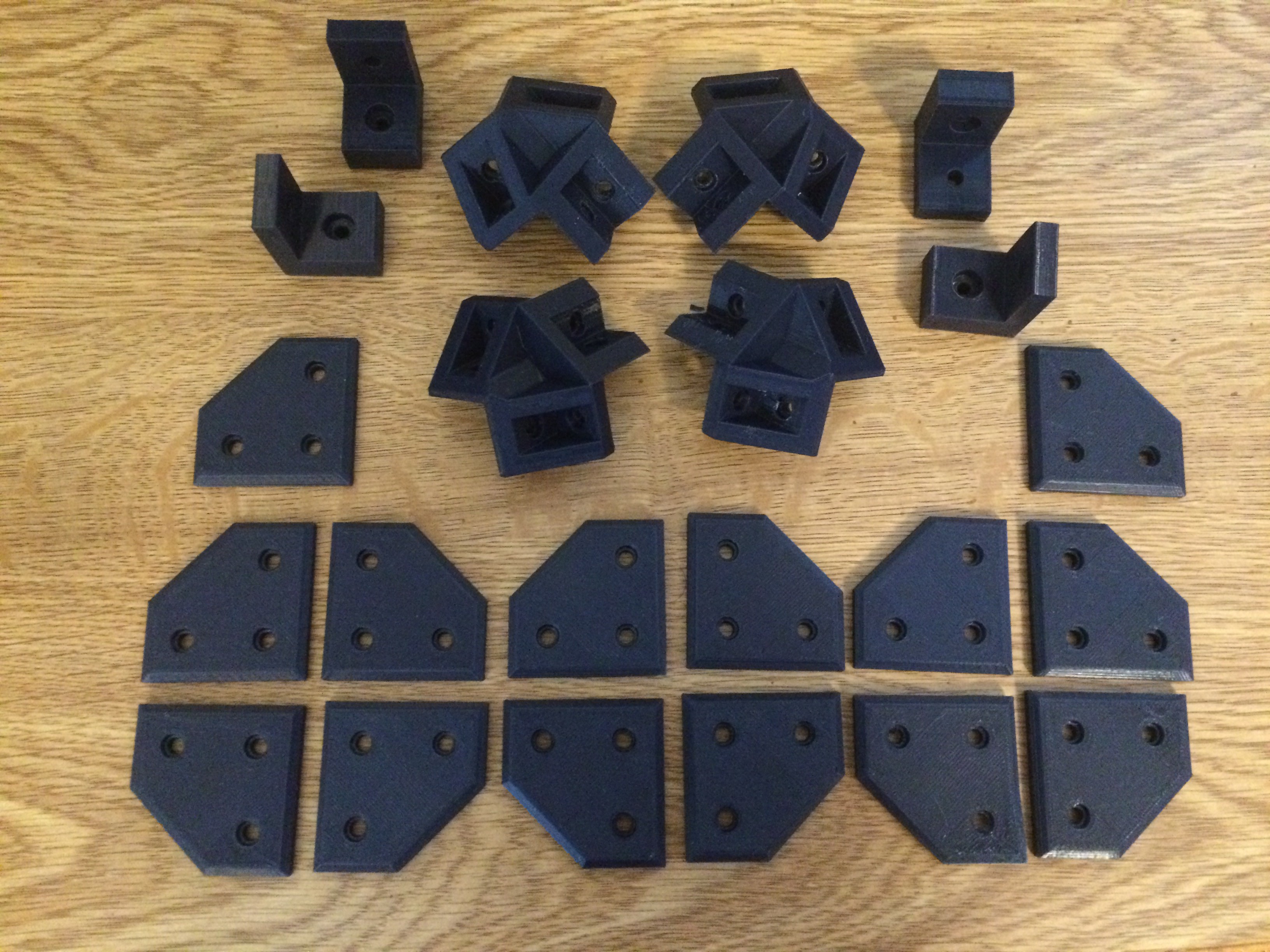 Inner Corner Brackets, Outer Corner Supports, and power supply mounts.
Waiting on some more hardware to roll in, then we are going to get to building!
-Will F