Printer still works mechanically after fall, check. All Belts tightened, check. New Alu v2 printhead still works, check. System board in Printrbot replaced, check. New slicing software purchased (not needed for the print, but totally worth it and it does make for nicer prints), check.
I sliced the main crystal with only a 5% infill this time and used a fast hexagonal infill pattern. I prepped the printer, had it print a new wall bracket yesterday (3 hr print) and that went fine. I am now printing the Bamtack natural transparent PLA filament at 215 C with a top speed of 30 mm/s. I set the print before I left for work today and when I came home (Simplify3D told me it would a 9+ hr print) it was done. Not just done, but super awesome looking. I am so happy with it. The Secondary crystals (3 of them) fit around it perfectly and I quickly fixed them in place with Bondic (UV fast cure adhesive stuff).
Now I just need to print a mirrored set for the other side of the bed...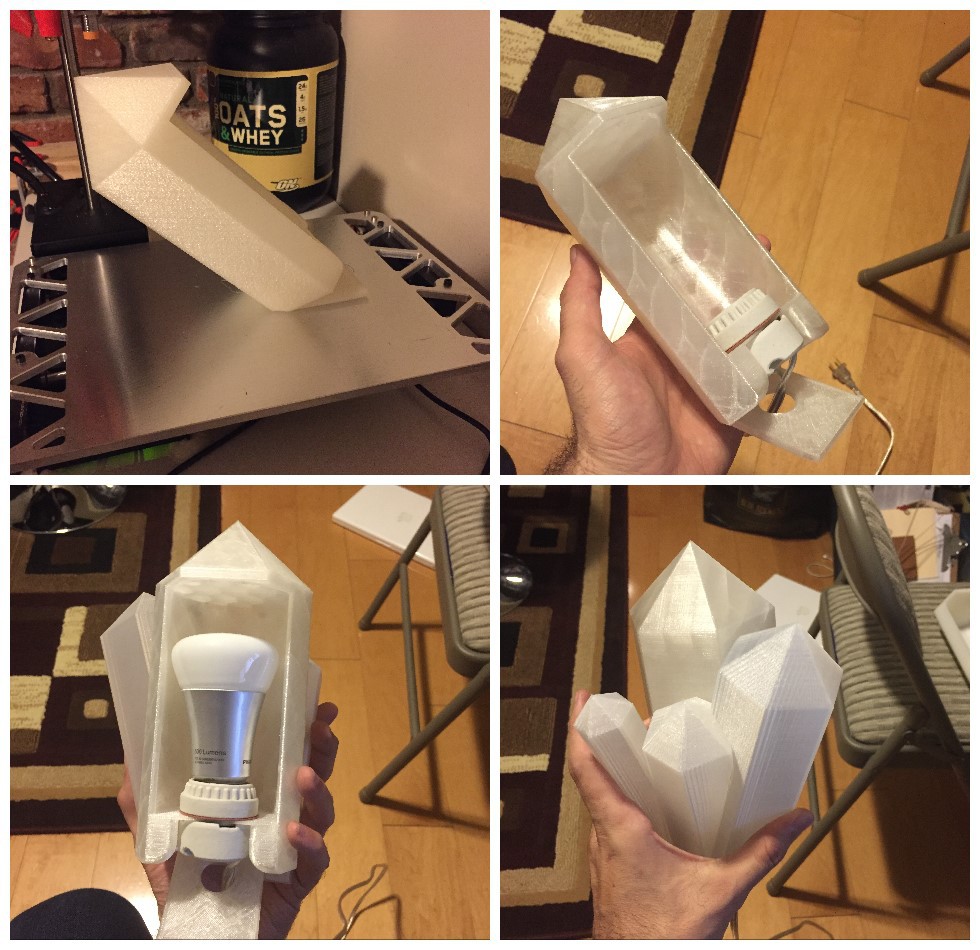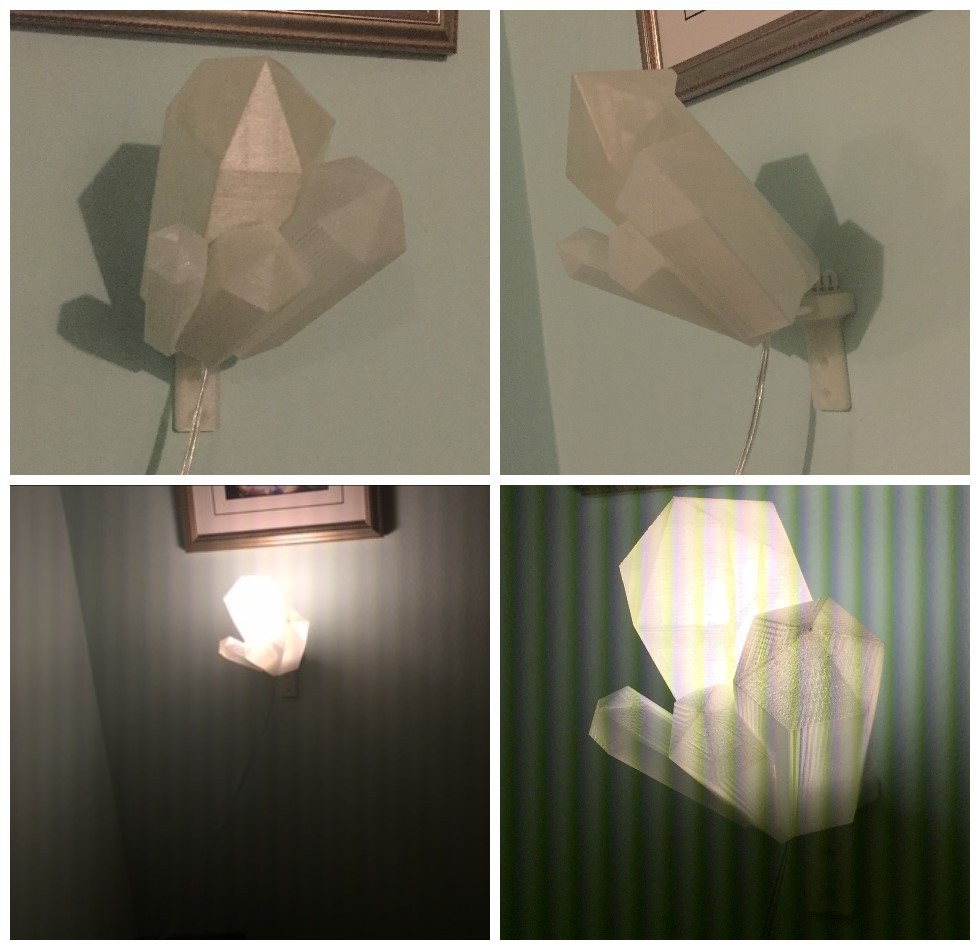 Please tell me what you think in the comments!