This is probably the easiest way one can take to have a good digital radiation dosimeters. It was built for the SBM20 Geiger tube, widely available at reasonable prices. Alternatively, other tubes can be used and the PCB has been designed to fit various tubes. The high voltage inverter can also go as high as 600V, to accommodate any custom tubes. The version currently posted on HaD is the latest, the KIT 1.1 and brings several improvements as presented in the project description.
KIT1.0: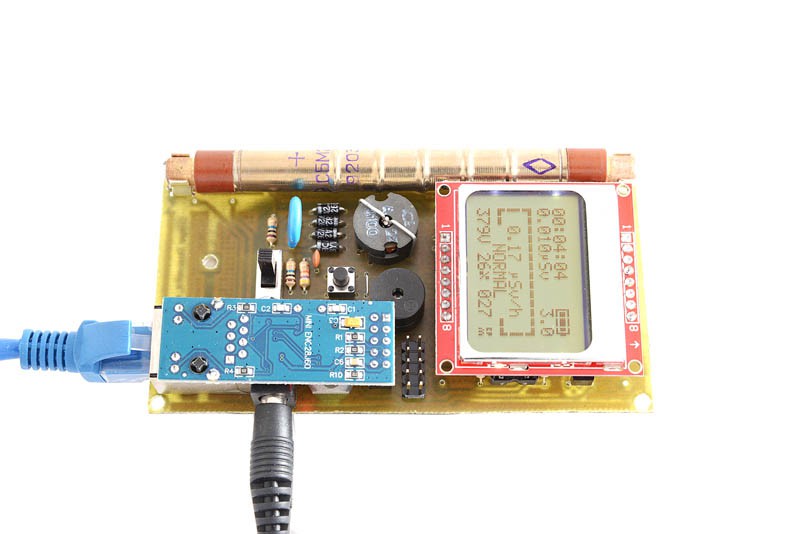 KIT1.1: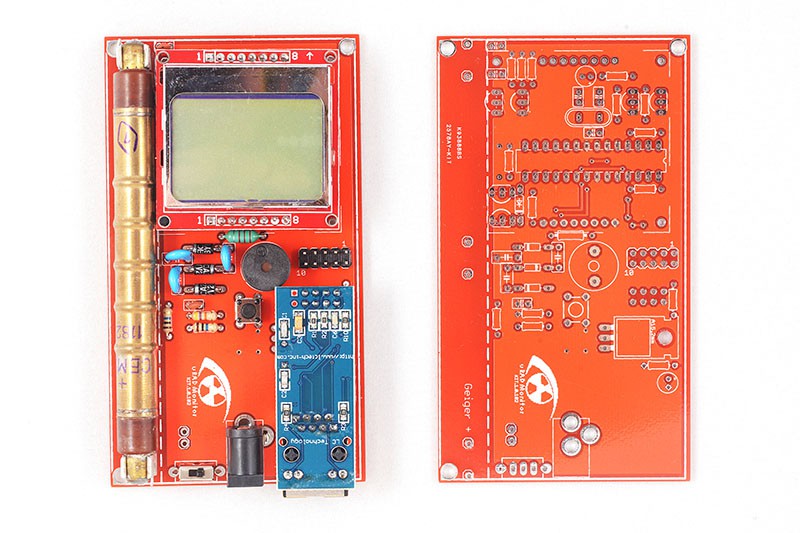 The best thing about this update is the high voltage inverter update, that now uses a choke instead of the custom ferrite core transformer. So all this can be built in just a couple of minutes with readily available components, for a low cost.
The software has been updated as well, having nice improvements in place like timeout for the LCD backlight or UI split into pages, to show all the relevant details and measurements grouped together. Just press the main button to navigate through them.