After the last update I put some effort into the linkages. I bought a bunch of different hobby ones to see how they might work: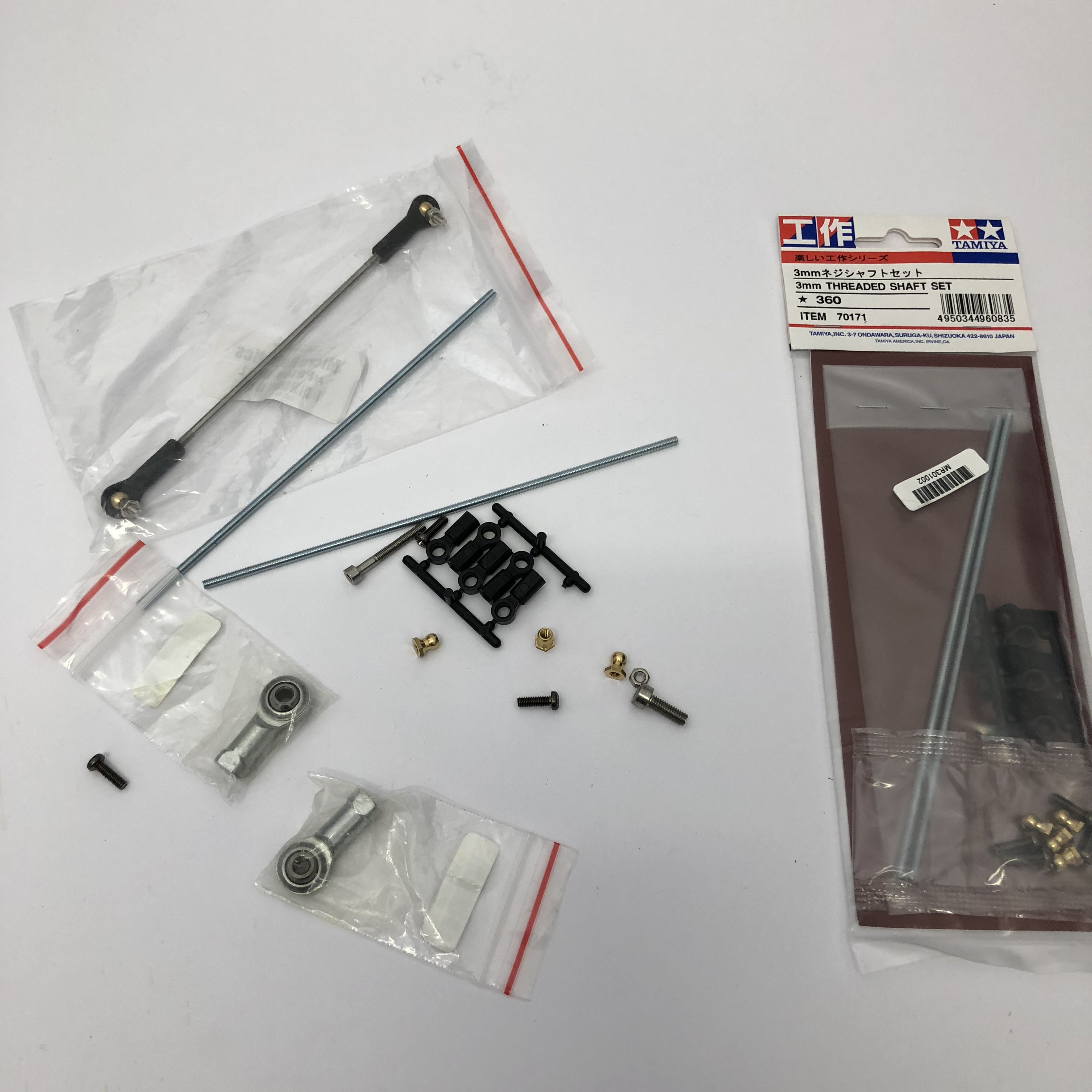 The one on the right, where you can make your own length link seemed ideal.
But I realised there's a problem. Version 1 had both servos in the "shoulder", but that severely limited the range of motion of the lower leg. I designed it like this initially to reduce the mass of the leg. It might still work but I need to carefully do a simulation to ensure proper range of motion.
So I moved the 2nd servo to the top leg in Fusion. I also added links with ball joint, and experimented with the "Motion Study" feature.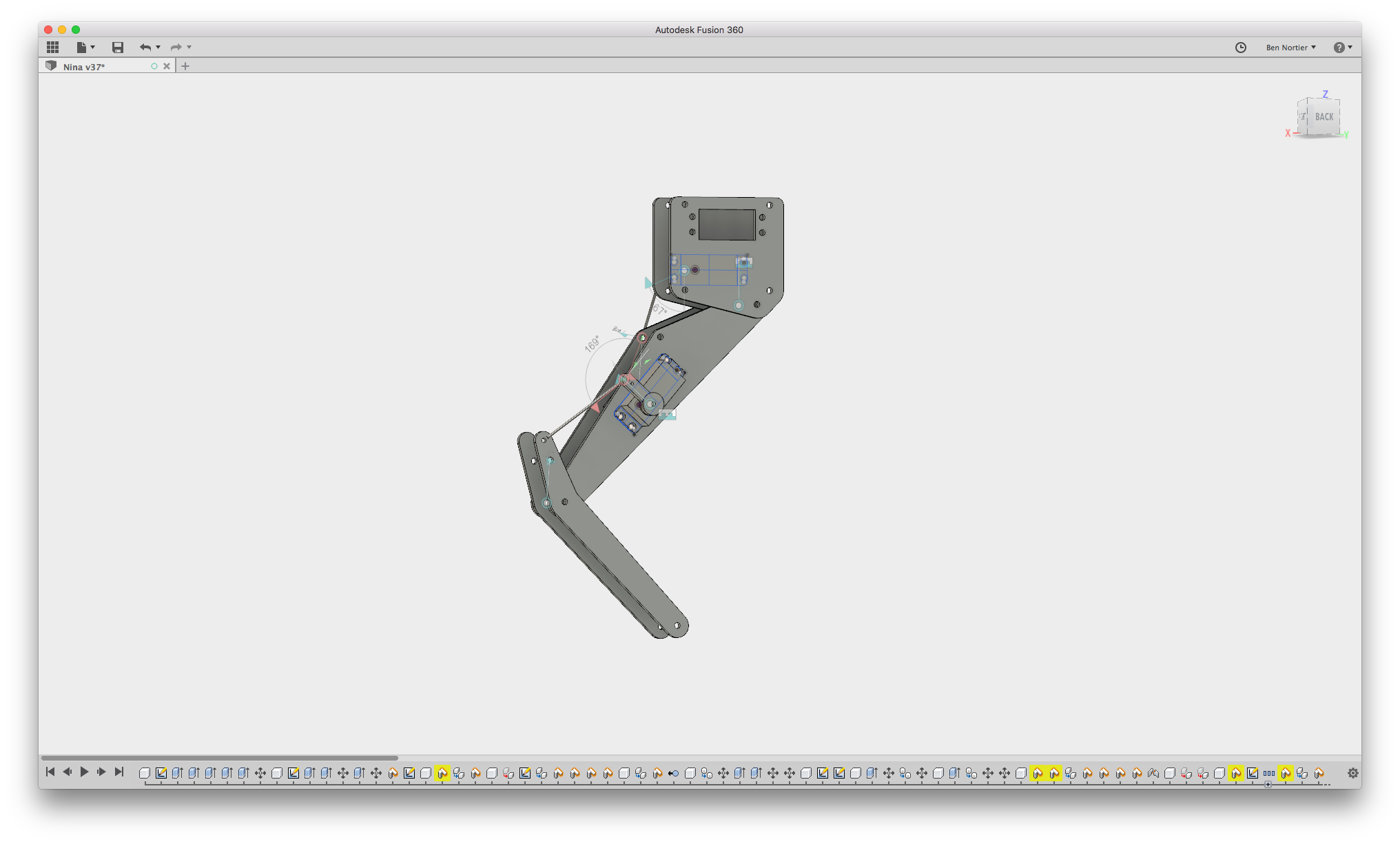 Sadly this seems to be pretty buggy... :/
With the new servo position, I updated the laser cutting drawings and got the parts back today. 
Assembled. Eyeballed how long the top link should be: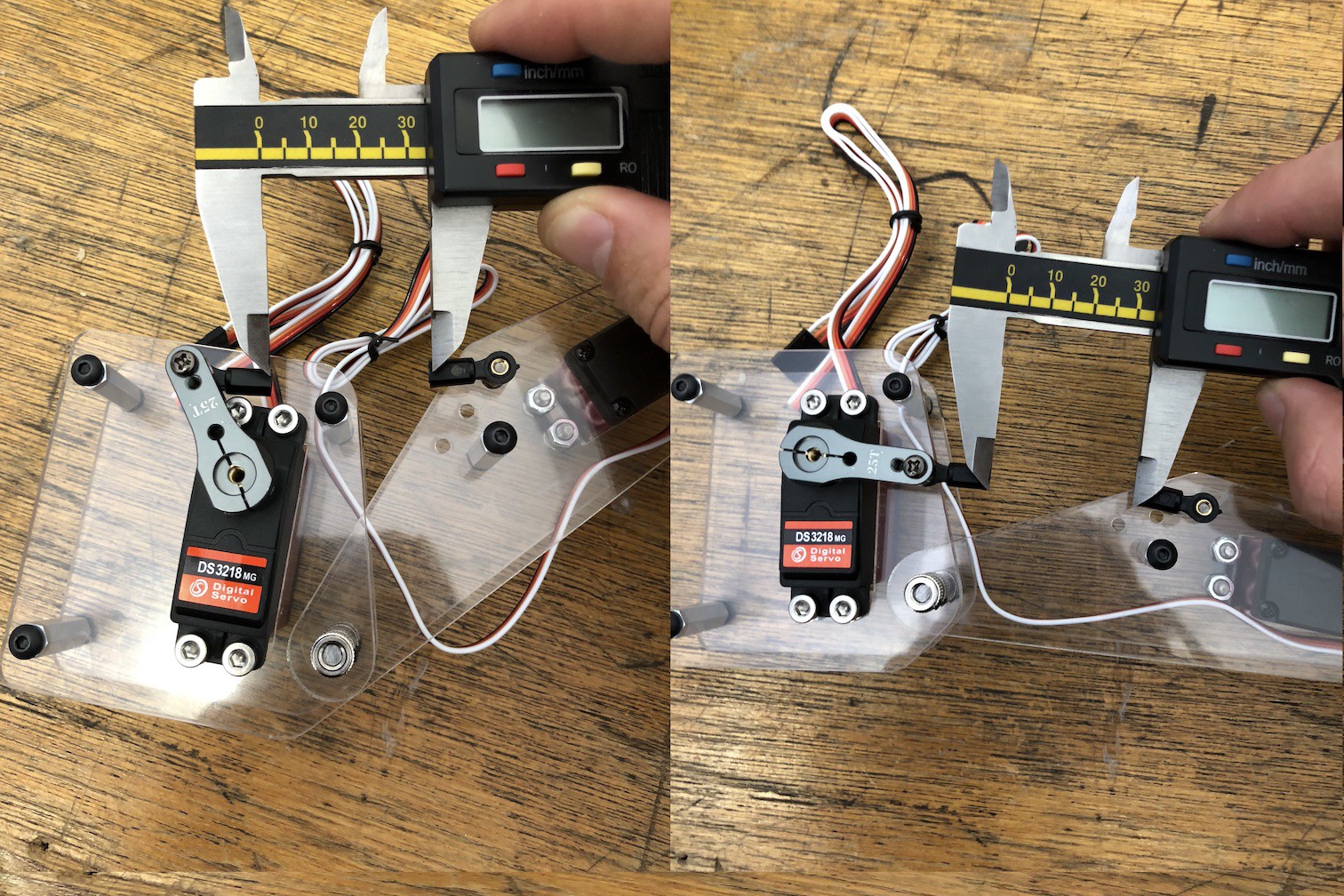 Repeated for bottom link.
Now it's assembled and ready for Arduino: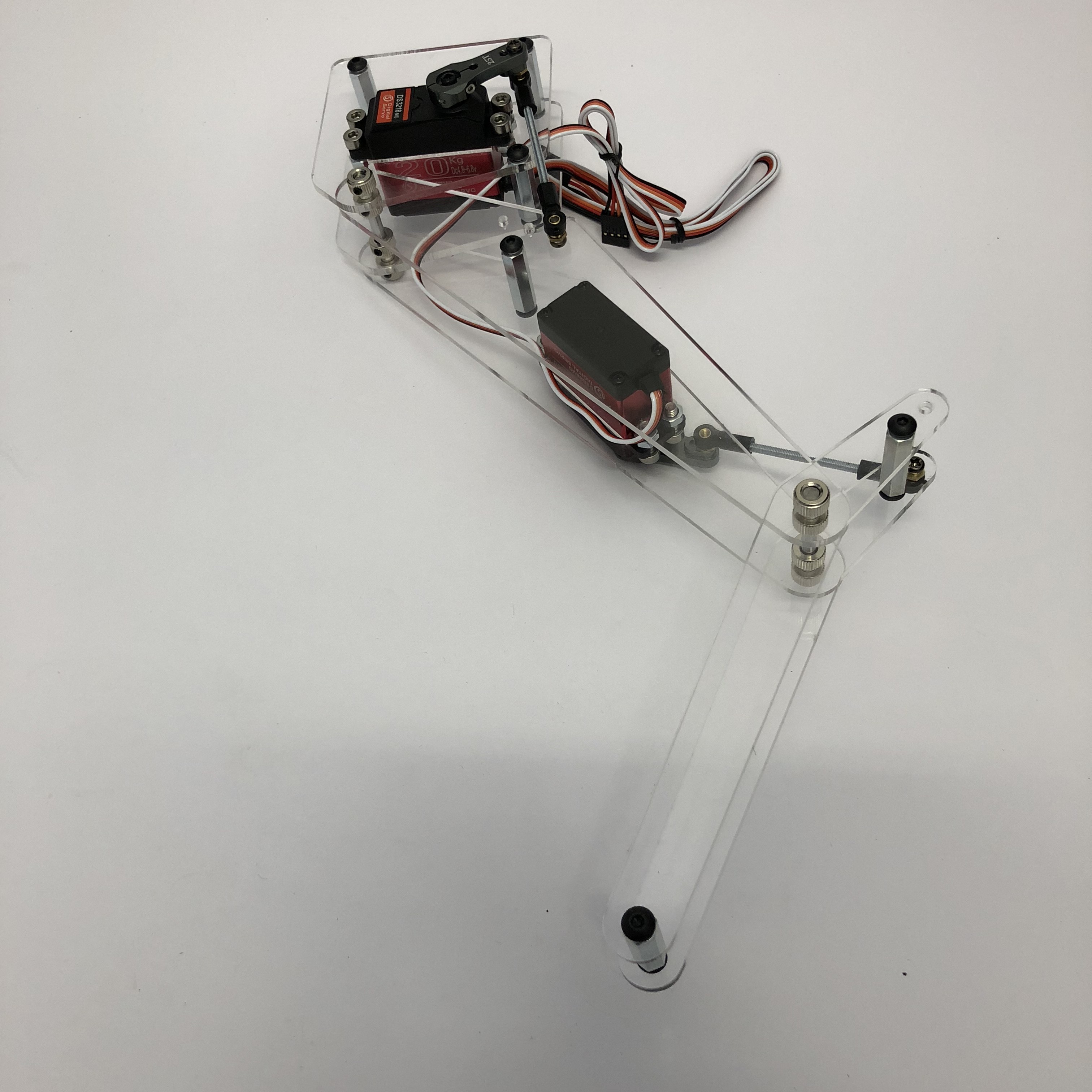 Close-ups: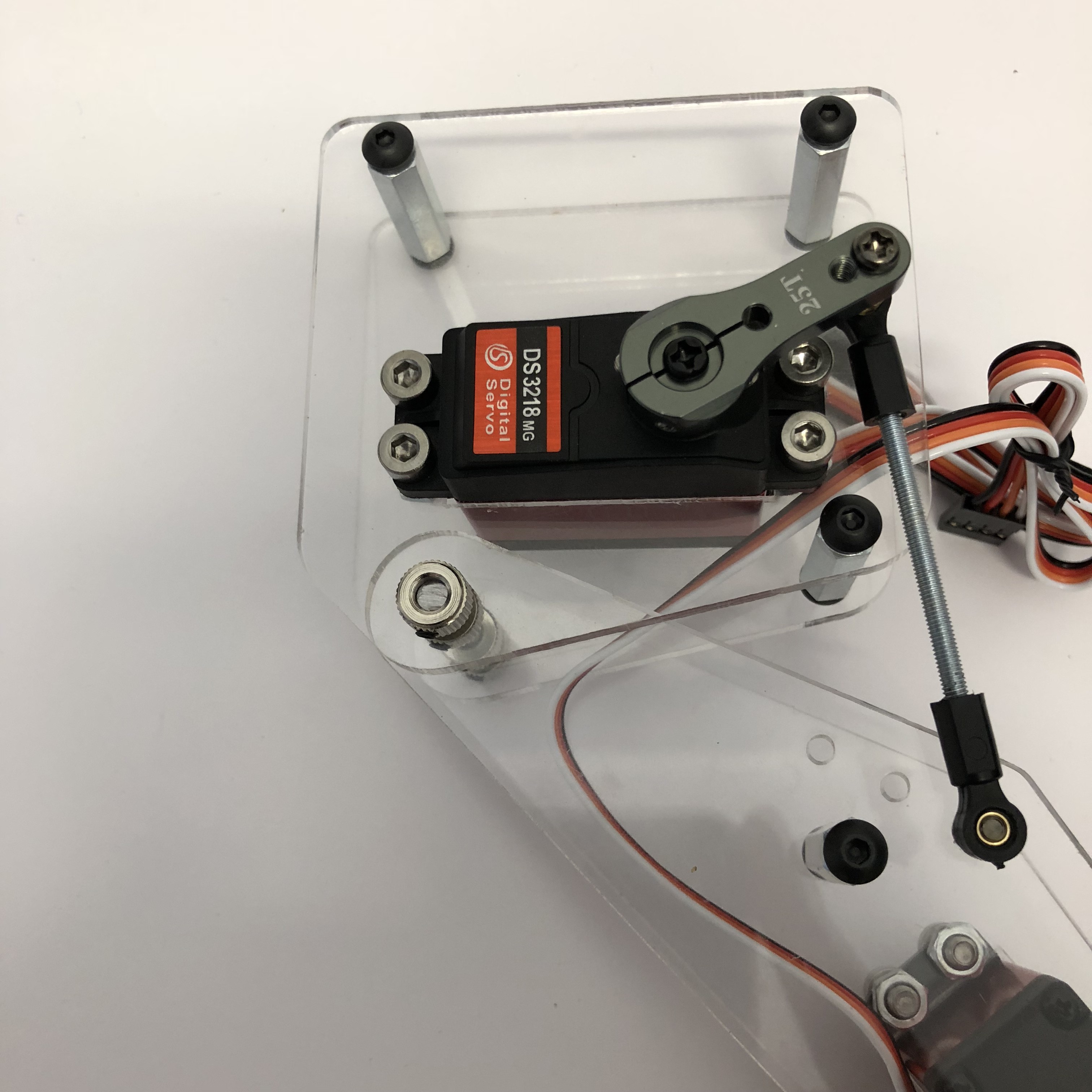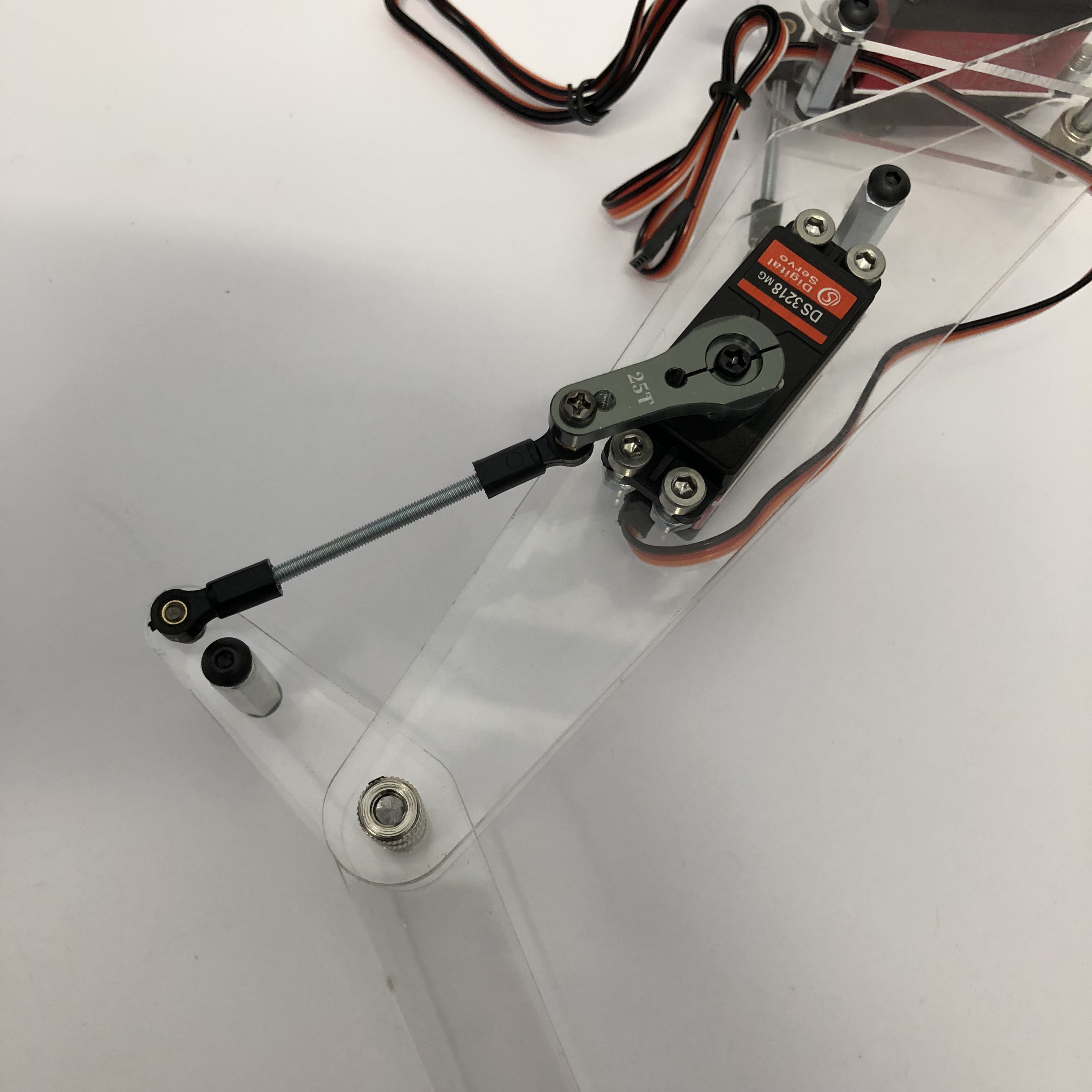 Looks decent. Hopefully I can now hook up an Arduino and experiment with controlling the leg. Easter weekend project...