I finished the bottom cover of enclosure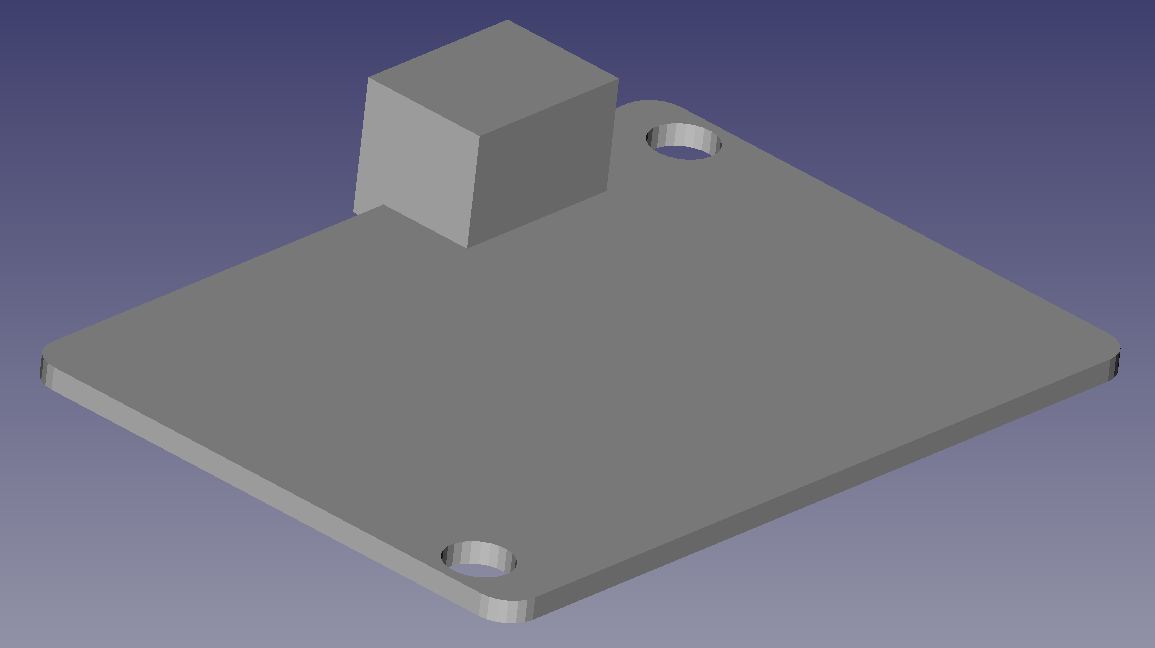 and it looks this great in 3D model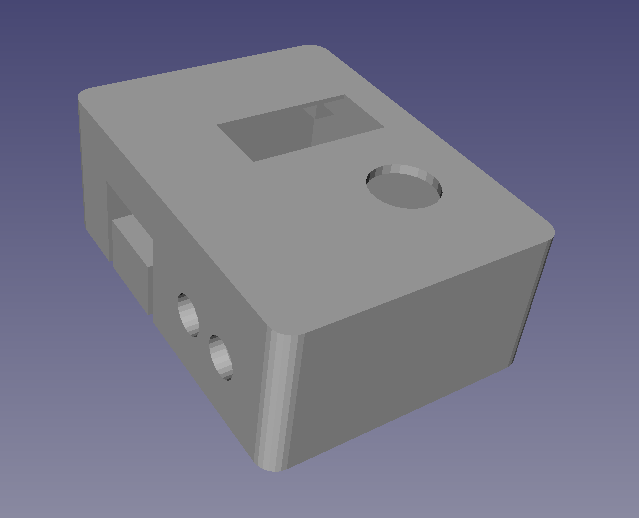 though reality produced by my printer leaves a lot to be desired.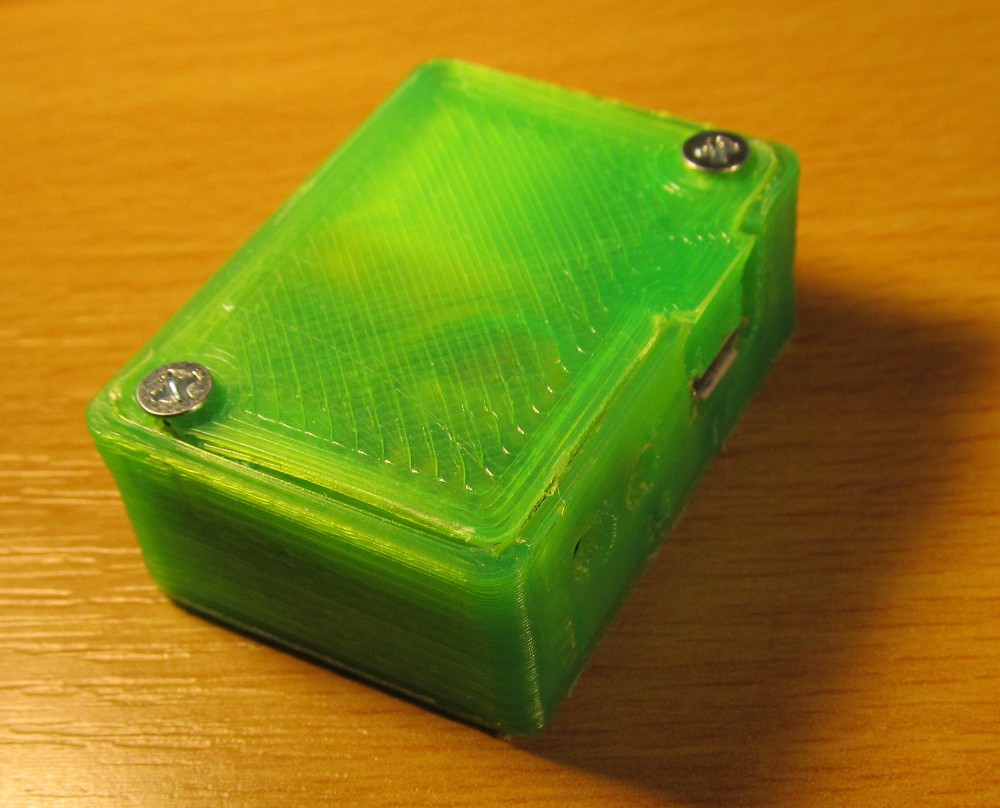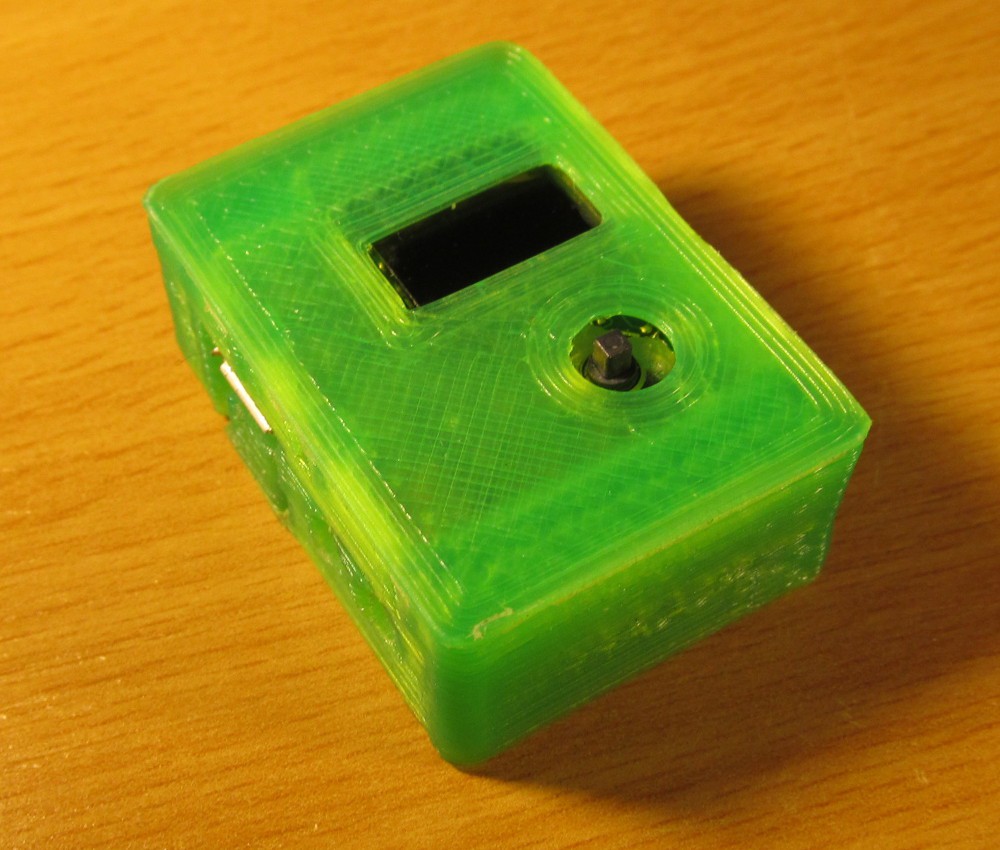 While the printer did its job, I took soldering iron, 2 and 4mm banana plugs with some accessories and prepared the "real" measurement probes. At first the 2mm--alligator clip type, simple and convinient
and then 2mm--4mm type, allowing standard laboratory accessories to be used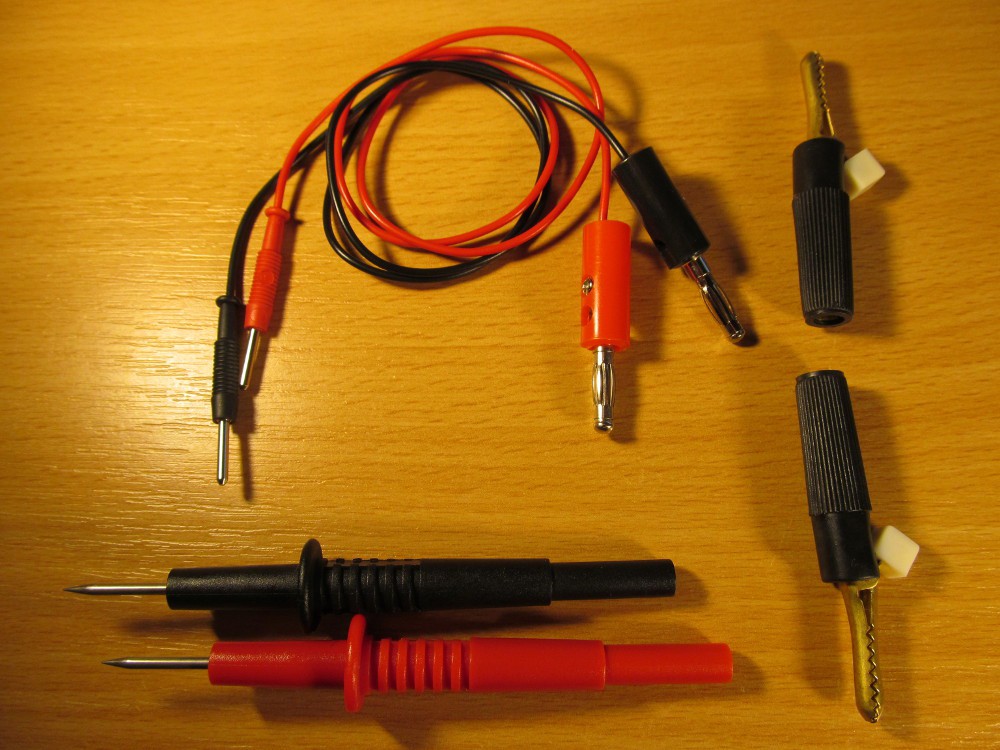 The alligator clips with 4mm banana terminal is harvested from some really old gear, much older than I am. All those probes are DIY and probably something like CAT 0.
So now, I've got a real multimeter, yay!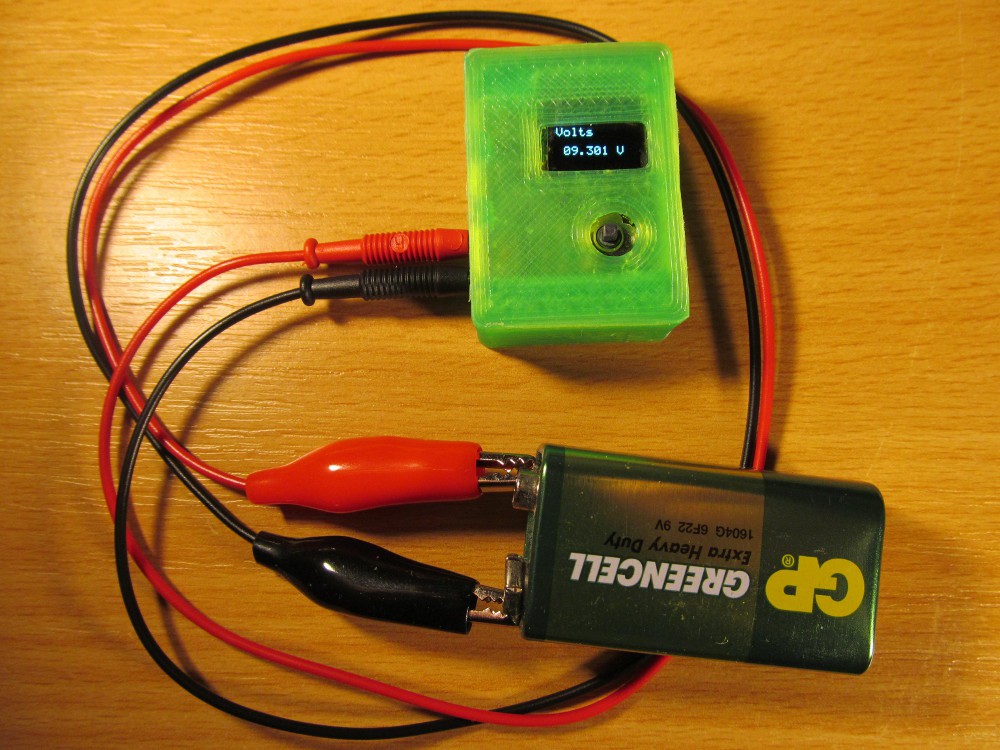 Now I have to make some tuning to firmware (displaying battery state), do a final calibration and produce some crunchy video of the gadget in action.