I'm downgrading from the $6.50 Molex SMA connector to the cheaper AliExpress, eBay variety with 0.4mm gap between the GND pins. Some 20 of them finally arrived from an eBay order today to verify the PCB footprint I made, and it fits!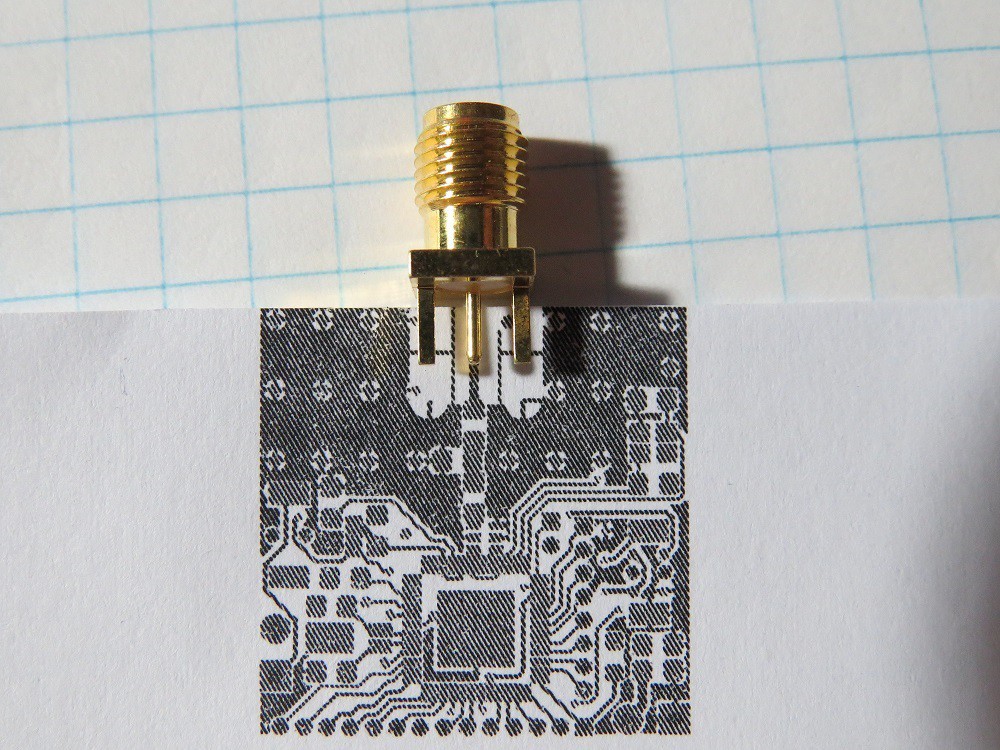 Note: ignore those GND plane via gaps. They are actually directly connected in the PCB. I needed to remove the poly connection to expose the SMA footprint. For some reason, the print out version of the top layer isn't showing the SMA pads, but it's fine on the Gerber file.
Now, all that is left is wait for those pesky 1.27mm single row headers to arrive to verify that there will be no component collisions. I'm not getting good results from the 3D models, maybe it's inaccurate models from the www but won't know for sure until I get my hands on the mainstream supply.